You can ignore Karenjit Kaur Vohra or Sunny Leone on TV with a flick of the remote, but Sunny Leone in person, if one encounters her, is bound to evoke feelings of infinite desire in men and instantaneous envy in women. Her high cheekbones, translucent skin, slim waist and fit body are reasons enough to catapult her into the hall of fame, making her one of the highest paid faces that adorn the world's glossies. As someone who met her, I can confirm that photographs and videos hardly do justice to the fragile beauty of this Indo-Canadian firecracker.
On a scorching afternoon, Leone, with exquisitely polished nails and perfectly coiffured hair, looks very cool sitting on a rust-coloured two-seater sofa in a five-star hotel in Mumbai. In fact, 'cool' would be underselling the brand that Leone has created for herself. Her business acumen shines through when you speak to her. Now that her collection of short stories, Sweet Dreams, is about to be released by Juggernaut Books, she's on a roll. The first of seven stories will appear on April 22, coinciding with the launch of Juggernaut's mobile app. The following stories, exclusively available on the Juggernaut app, will debut every night at 10pm.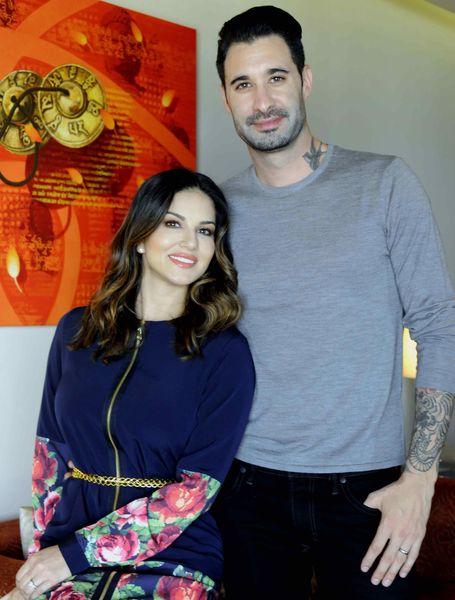 "I think the only way to broaden the brand would be to do something I've never done before," she says. "We [she and her husband Weber] are always trying to come up with new things apart from doing movies." Other than her collection of short stories, this includes launching a perfume line and a Teen-Patti video game. "Did I think I was going to be able to write short stories?" says Leone, who immensely enjoyed reading Stieg Larsson's The Girl with the Dragon Tattoo series. "I believed in myself and thought I could accomplish it, with help, but if you had asked me a year ago whether I'd write a book, I wouldn't have thought it was possible. However, when Juggernaut approached my husband with the idea, we talked about it and decided to do it because it is challenging, fun and something I have never done before."
Leone, who enjoys reading about dark and twisted characters, says that she had trouble writing the first story Seat 7A but once that was done, writing became a lot easier. She says she has written about different settings, subjects and areas, leaving a lot to the reader's imagination. "There's a story about a married woman having an affair with the gardener," she says. "Readers could picture the story happening anywhere they wanted. But the common denominator in the stories is that all the characters are from India and that's what we wanted because we are catering to this market."
For Leone, growing up in an all-white community in Canada and California wasn't easy. The young dorky Sikh girl with the unibrow was made to sing kirtans in the gurudwara by her mother. School wasn't smooth sailing either. She says she oscillated between wanting to be an astronaut, a fire fighter and a doctor in school. As a student, she was "horrible" and made terrible grades in English and mathematics. But she loved sports and played soccer, basketball, ping pong, street hockey and figure skating. She also loved art and was good at painting.
"I loved things that were creative and excelled at them," she says.

While she would longingly look at aromatic lotions from Bath and Body Works, her mother wouldn't even allow her to shave her legs. "It was the worst experience ever," she says. "I hated wearing shorts because people would make fun of me. It was so awkward growing up." She remembers an occasion when her mother stuffed her in a gigantic, big, pink, puffy snow jacket. "It was so embarrassing," she says. "All the others were wearing cool stuff."
HOWEVER, ONE THING Leone is grateful to her parents for is teaching her how to be independent. "I think because they were born and raised here [India], they understood how important it was for a young lady to be independent and successful because you cannot count on anybody in life," she says. "They would tell me to do things on my own and it was their way of gearing me up for the world." Later, when she was working at a tax retirement firm or studying to be a paediatric nurse, she always kept this in mind. Once, she volunteered at a paediatric burns unit in Seattle where she would go every day to take care of the children. "It is really heartbreaking but when you see all of this, you really want to be a part of it," she says. Someday, if you see Leone sitting in a corner and making baby blankets, don't be surprised. "Crochet is my secret talent," she says. She's made crocheted baby blankets for the children of all her closest friends.
Does Leone believe in love at first sight? "I know my husband does but I don't because of my experiences in life. But I do love the idea of love at first sight," says Leone, whose favorite film growing up was Dil, starring Aamir Khan. She met her husband Weber in Las Vegas. "One of his bandmates who I knew introduced us," she says. "I didn't think much of it but he would write me emails and ask me for my number. I wouldn't give it because he lived in New York and I, in Los Angeles." However, he was very persistent and their first date took place on the day the actor Heath Ledger passed away. "I didn't want this guy [Weber] to like me so I decided I was going to be a little late," says Leone. "But I was very late because that was the night Heath Ledger died and all the streets were jammed and I felt really bad that I was late, so we sat at this restaurant, and we sat there for three hours, just talking. We didn't order any food, we just came back, refilled our glasses with wine and we really got to know each other. Daniel courted me for six to eight weeks. He would send me roses and boxes of chocolates and mix CDs for me. Every girl wants a guy to pursue her in such a beautiful way, so I feel very fortunate." Leone's favourite accessory to this day remains her engagement ring. What is the hardest part about being a wife? "Compromise," she says.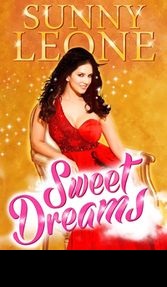 So what's a day in Leone's life like? "When you work in entertainment, every day is different," she says. She wakes up between 7 and 8am and then works out at the gym with a trainer. His job is to ensure that all the pizzas and chocolate soufflé (her favourite dessert from Arola at J.W. Marriot) that Leone has gorged on doesn't show. She does some functional and weight training, a lot of core exercises, a million squats and pushups. "I feel slower and heavier on a day that I don't work out," she says. "When I do, I have so much energy which I need for my crazy and hectic schedule." After that, she goes to work at the sets or does interviews. Then she works at home and later attends functions, fashion shows and other events.
"The only things about my day that stay consistent are my breakfast and my trainer," she says.
And how does this fragile beauty turn into a toughie when it comes to handling criticism, which she does with considerable aplomb? "Most of the time, you have to let it go because you know it is nonsense and people can be rude and mean," she says. "There are certain occasions when I do get offended if a journalist is being really personal, rude, mean and hurtful. My husband is the one who gets riled and I have to tell him that it is ok and that I'm not upset. Because people don't always know me, they have this pre-conceived notion of how I am going to be. Because of my choices they think I have got to be a 'devil in disguise'. But I always feel that if I spend five minutes with them, they might change their mind about me. Some people are ok with the choices I've made, some respect them and some don't. Which is ok. I respect it."
Amen to that.