"The Jungle Book is such a unique film that people in their 20s, 30s and 40s have enjoyed through earlier films, TV shows or even books...." - Amrita Pandey, vice president and head of marketing and distribution, Studios-Disney India

"Producers and distributors also tend to exploit the snob value associated with watching the film before the others have" - Kamal Gianchandani, CEO, PVR Pictures Ltd
Indians watched The Adventures of Tintin: The Secret of the Unicorn more than a month ahead of the Americans—it released in India on November 11, 2011, and in the United States on December 21, 2011. Early this month, The Jungle Book, too, had an Indian release first. But why so? That's because Hollywood studios decided it would be best for these films to be released in India before any other country. And, there are several reasons for doing so.
According to Bollywood trade analyst Komal Nahta, releasing a film a week or two before in India, which is a hugely popular and growing market, creates better buzz, curiosity and excitement, which also translate into better box office revenues. "Take the case of The Jungle Book, which is such a big brand in India and has such a big Indian connect. India's top stars such as Priyanka Chopra, Om Puri and Nana Patekar were roped in to dub for the Hindi version of the film. This has also been done in order to create a kind of buzz," says Nahta, who calls his son, Mohan, Mowgli because at the time of his birth the title track of The Jungle Book TV show—Jungle Jungle baat chali hai, penned by poet Gulzar—was the rage. "And if the film catches the viewers' fancy, who knows, they might just keep going back to see it over and over again. Repeat value is a possibility."
Amrita Pandey, vice president and head of marketing and distribution, Studios-Disney India, says it made a lot of sense for them to release The Jungle Book in the first week of April because of the school vacations and it being the week between two major cricket tournaments. Also, April 8 was Gudi Padwa, which is big especially in Maharashtra and Karnataka, and so families could go out together and watch the movie on a holiday. "After all, The Jungle Book is such a unique film that people in their 20s, 30s and 40s have enjoyed through earlier films, TV shows or even books, and that's why we have gone to great lengths to make the Hindi version so unique," she says.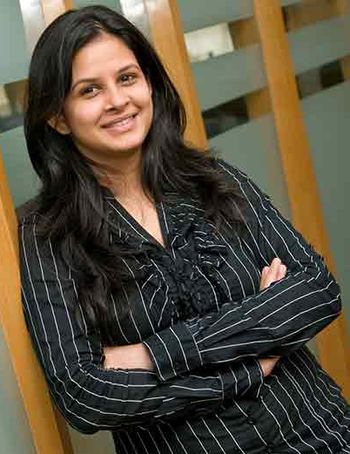 Indian film critic and trade analyst Taran Adarsh says the reason for the early release in India could be a lack of dates for release in the US where many Hollywood films release every week. Another reason could be that Hollywood studios do not want their films to clash with a big Bollywood film like Shah Rukh Khan's upcoming Fan. "Also, the fact that India is a growing market— they have realised that Indians love not only Indian films but also Hollywood films," he says. "So, that means an increase in business for them. Jurassic World, The Fast and the Furious and Kung Fu Panda 3 are a case in point of films that have done exceedingly well."
According to Adarsh, piracy is another big reason for Hollywood films opening in India first. "Pirated films foil the business of films… because decades ago when a film released months before in the US, pirated copies would quickly make their way to India. So, in a way, if these films are released before or within weeks on both continents, it helps curb piracy. In fact, these days even Indian films open simultaneously in the US or other markets," he says. Also, with Bollywood actors like Priyanka Chopra and Deepika Padukone acting in top-line Hollywood productions, he says, that way at least India is being talked about on the global map.
Film journalist and trade analyst Amod Mehra says India did not feature on the Hollywood map earlier because it wasn't really contributing much in terms of box office revenues. However, things have changed now, and the multiplex culture enables multiple releases and increased revenue. Add to that the popularity of several English film franchisees in India.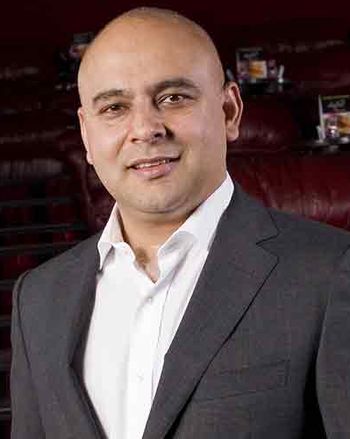 Mehra, too, thinks piracy has had a role to play in the film releases. "They [Hollywood] have become very strict about piracy," he says. "Also, everything is now digital, which makes it all the more difficult for films to be copied. A lot of piracy happens via the UFO format that caters to single screens mostly. But, most multiplexes have now moved on to the 2K format, and with that signal the films are downloaded and screened. The UFO format lends itself more easily to possible piracy especially when the transferring is done. The Fast and the Furious, which did humungous business, also came in the UFO format besides other formats. However, now the latest format is 4K."
But many Hollywood films have also delayed their releases in India, says Mehra. For instance, Star Wars–The Force Awakens was delayed by a week because two big films, Bajirao Mastani and Dilwale, released on December 18, 2015. "This only shows that these big studios have a keen understanding of the Indian market," says Mehra.
Kamal Gianchandani, CEO, PVR Pictures Ltd, however, says the trend of releasing films a week or two before the US markets is here to stay. "A lot of it has to do with the fact that we have a robust film industry," he says. "So, most of the time, it boils down to deciding upon a distribution strategy for oneself that not only means looking at a release date that is in one's favour as far as possible, but also ensuring that the films don't clash with a local biggie. A balanced release is what distributors and exhibitors aim for without cannibalising or eating into the other's release."
Movies, says Gianchandani, are a perishable product, the value of which is the maximum on the day of the release and the opening weekend, after which it tends to decline. "From the marketing angle, producers and distributors also tend to exploit the snob value associated with watching the film before the others have," he says. "So that way it is a win-win situation for all."