Mercedes-Benz announced an investment of $14.5 billion into this new segment because it strongly believes the worldwide demand for EVs will go up.
While tennis ace Novak Djokovic, director Steven Spielberg and actors Dustin Hoffman, Brad Pitt and Ashton Kutcher drive a Tesla, actors Ryan Gosling and Sarah Jessica Parker drive a Toyota Prius. Actor Reese Witherspoon has a Porsche Cayenne S Hybrid, actor-politician Arnold Schwarzenegger a Cadillac Escalade Hybrid, actor Courteney Cox a BMW Active 7 Hybrid, musician Dave Matthews a Honda Insight Hybrid and singer Selena Gomez a Ford Escape Hybrid. And, in England, actor Kristin Scott Thomas drives a REVAi G-Wiz, similar to what former Miss India Gul Panag drives in India—a Mahindra e2o, powered by an electric motor, which runs on batteries.
At a time when many conversations revolve around global warming and depleting natural resources, it is only natural that talk turns to alternative sources of energy. And what better than plug-in hybrids and electric vehicles (EVs), which have their green credentials in place and are perfect city runabouts?
At the moment, though, India is yet to cotton on to these vehicles and there is no saying which way it will swing—towards hybrids or EVs. Indian companies, however, have been hard at work. Currently, Mahindra has about 6,000 electric vehicles on the road and an annual growth rate of 60 to 70 per cent, says Mahesh Babu, CEO, Mahindra Electric. While Mahindra's e2o has been on the road for about three years, it is now joined by three more EVs—e2o Plus, eVerito and eSupro. Besides, Mahindra has micro hybrid and full hybrid vehicles in the market and has already launched the micro-hybrid Scorpio. "But, given the purpose to develop sustainable mobility and tackle pollution, we believe EVs will lead the way," says Babu.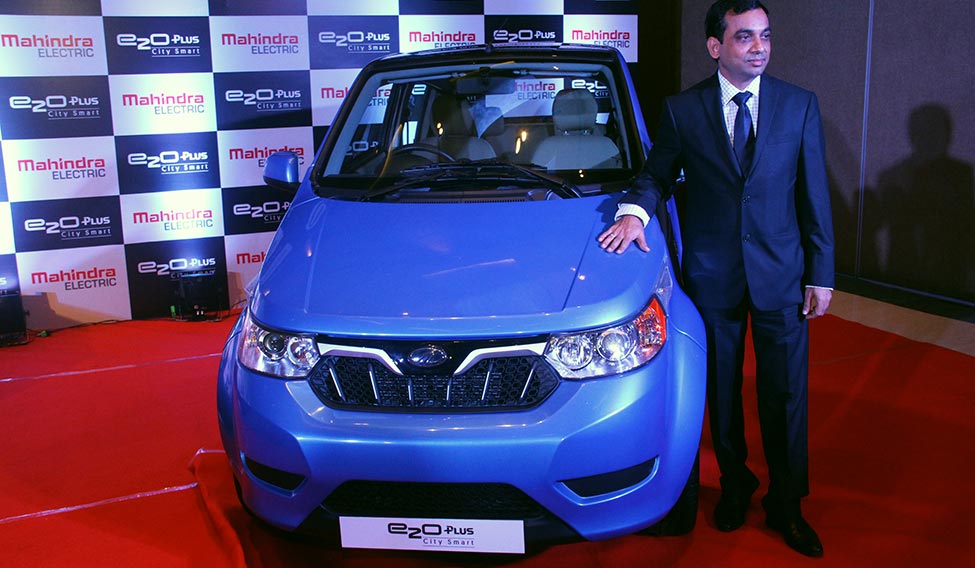 At Tata Motors, they are using many of the same systems used by global original equipment manufacturers (OEMs). "The key is to tailor the control of the drive systems to the application in the Indian traffic and road environment, which is very unique," says Timothy Leverton, president and head, advanced and product engineering, Tata Motors Ltd. "The performance of the xEV concepts we have produced is globally competitive. For example, we have won orders for our series hybrid bus technology in Madrid, against global competitors. Hybrid buses will be on the road early next year in Maharashtra [and], in the car and UV (utility vehicle) space, you will see hybrid offerings from us in the next two years."
The burgeoning Indian automotive industry is a dynamic market with varied tastes and demands. "The Indian consumers, today, are quickly adapting to fast changing technologies," says N. Raja, director and vice president, sales and marketing, Toyota Kirloskar Motor.
With its rich lineage in hybrid technology, Toyota has sold more than nine million hybrid vehicles across the globe. In India, the universally-loved Camry Hybrid, the first and the only strong hybrid vehicle to be manufactured in India, has received an overwhelming response and more than 95 per cent of Camry's sales in India can be attributed to the success of its hybrid version, he says.
"The mass deployment of EVs will require infrastructure capable of integrating and evolving this new technology," says Raja. "Cities and metropolitan regions around the world are creating EV-friendly infrastructure as a foundation for widespread adoption. In India, this scale of EV infrastructure is futuristic, but with current high air pollution levels, our future needs us now. And that's why hybrid technology stands us in good stead."
Raja then goes on to explain how the hybrid system works. "A hybrid system needs no infrastructure framework," he says. "Hybrid technology combines different power sources within a vehicle, to maximise each one's strengths, while compensating for the others' shortcomings. Also, when we take into consideration the well-to-wheel CO2 emissions, although EVs produce no tailpipe emissions, the electricity used to power them does produce a certain amount of emissions. Hence, well-to-wheel CO2 emissions are better in hybrid vehicles when compared to Evs."
But, aren't hybrid vehicles more expensive to maintain as compared with gasoline and diesel vehicles? "It is expected that this price gap between hybrid and petrol or diesel vehicles will narrow down by 2020, once Bharat Stage VI emission norms are implemented in India, especially on diesel vehicles. Toyota hybrids are already future ready and we are confident our customers will also see the value of investing in a hybrid vehicle which is not only at par in terms of pricing when compared with other vehicles but is also reasonable in terms of cost of ownership," says Raja.
Another Japanese car maker, Honda, is studying the Indian customer's response closely and has recently launched the Accord Hybrid, which is imported to India. "We have launched the Accord Hybrid with an intention to test waters," says Jnaneswar Sen, senior vice president, sales and marketing, Honda Cars India Ltd (HCIL). "Hybrid variants of smaller cars depend totally on the affordability and acceptability of the hybrid technology."
Says Roland Folger, managing director, Mercedes-Benz India: "I think because you will not have a short-term solution for all recharging stations, plug-in hybrids are the only solution and will be the vehicle of choice for the majority of the people. You can get 40-50-60 km range from it. I can go with my plug-in hybrid to work, charge it during the day and come back in the evening. It also means that I have zero emissions in my work week. The big benefit comes on the weekend when I want to go to Goa or some places further away, I can still use the same car."
The EV industry is also catching up, but there are challenges. "There are two major issues: Battery cost continues to be a dominant aspect of vehicle electrification and for this reason we see EV demand continuing to be low in India and this is also why hybrid solutions that utilise smaller batteries will be taken up first," says Leverton. "We are already seeing 12V systems in the market but higher voltage systems like 48V are needed to give real benefits to the customer. Second, the absence of electric charging infrastructure means customers are reluctant to take on an EV with the uncertainty of being able to recharge the batteries. This needs to be developed before widespread take up of EVs can become a reality."
Babu says the industry will see innovation in the battery technology space and that "the range and power to weight ratio" will improve continuously. "Apart from that, development will be expected in the electric drivetrain efficiency. This will make it economically even more viable to drive an EV, thereby having a positive impact on customer satisfaction," he says.
The popularity of BMW i series is seen not only because car lovers and technology geeks such as Sachin Tendulkar and Shah Rukh Khan drive it, but also because BMW has worked hard. "BMW i plays an important role in our future product strategy in India and is a sign of our commitment to this market," says BMW.
Tom Von Bonsdorff, managing director, Volvo Auto India, says, "All the models in India comply with the most stringent emission norms. The vehicles are Euro 6 or BS VI compliant and now have some of the lowest CO2 emissions among all luxury car brands in the world. Besides, the diesel particulate filters (DPF) technology in Volvo cars reduces emission of particulate matter PM2.5 and PM10 by up to 95 per cent. The interiors of Volvo cars are equipped with Clean Zone carbon filters, which restrict particulate matter from entering the cabin."
But, does incorporating all these technological advances mean the design is compromised? "In the e2oPlus, you would notice a lot of design related elements which work in favour of the car," says Babu. "The incorporation of the rear spoiler, the signature Mahindra front grille and stylish side accent lines are being widely appreciated and they will definitely reflect in our future products." And, as Mahindra has recently acquired Italy based Pininfarina, which is known for its exceptional designs, the future seems promising.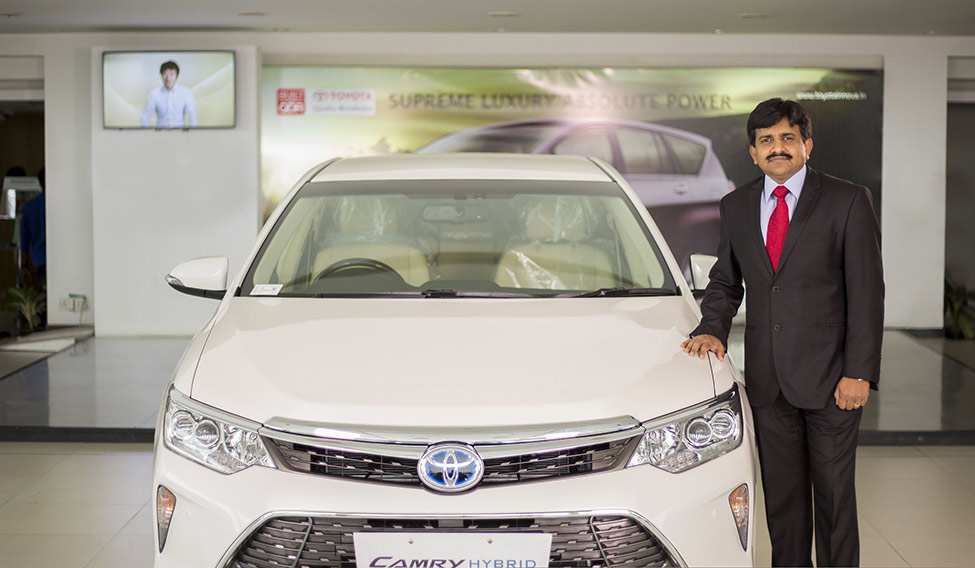 But, are these cars boring? "Quite the opposite," says Folger. "I have driven a B200 E in Germany and it is not a boring vehicle. Basically, you get into the vehicle and for the first 10 seconds, when you accelerate, you are completely speechless. I would love to have such a vehicle in my garage. If you have a normal vehicle standing there, you need to think about filling up the gas tank, maybe lifting it up so that wheels don't get flat, and then there's always this issue of if a vehicle stands for too long, the oil gels up and everything, so you need to be very careful about all this. [With an] EV, nothing! You hook it up to a slow charge and you get in—after one year; nothing will change, no worries."
While Tata Motors showcased a Bolt battery electric vehicle in the UK at the Autodrive 16 event to positive reviews by the media, Mercedes-Benz recently announced a vehicle in Paris, under the concept EQ label, which is basically the first glimpse into the future at Mercedes-Benz. The automaker also announced an investment of $14.5 billion into this new segment because it strongly believes the worldwide demand for EVs will go up.
But, who are the people keen on acquiring these green vehicles? Are they primarily green activists, conscientious citizens or fashion-forward people? "You'll find that the majority of the guys that will buy these vehicles will be the so-called 'early technology adopters'," says Folger. "These are the people who buy iPhones first; they are people that go for something because it is new. So, you will see that these early adopters of technology are willing to sacrifice a lot of frills and also security issues. They are not the green party people, because the green party people will say 'what are you going to do with the battery after four to five years, hopefully it will not be dumped into a hole in the ground?' Then there are the enthusiasts who like fast cars and sports cars and so there will be a certain percentage of those people."
Says Sen: "The Accord Hybrid is aimed at people who understand and appreciate the nuances of a technically superior and future-ready car. We intend to reach out to the opinion leaders and influencers in society with this product. We have already delivered the first shipment of 25 Honda Accords to our customers."
But, what is the way forward? There are two issues, says Folger. The first is about charging stations for these vehicles around the cities and on the highways. "Now, it is completely unclear about who has the mandate to do that and as long as the government thinks that 'oh, it's the automotive manufacturers', that's like saying 'oh, all the auto manufacturers are also in-charge of oil and gas', which is not the case." He says the government needs to define a clear path about who is going to be responsible in the near future for setting up these stations. "For us, it is also interesting where the energy comes from because it only makes real sense to go electric if you're not doing it on the coal. It needs to be clean energy, wherever that is coming from and it needs to be available across India," says Folger.
Has the government been supportive? "The already announced incentive schemes will encourage take up, particularly of hybrid technologies," says Leverton. "For full EV, the economic gap remains huge and the charging infrastructure does not exist yet. The required infrastructure is a pre-requisite to rolling out full Evs."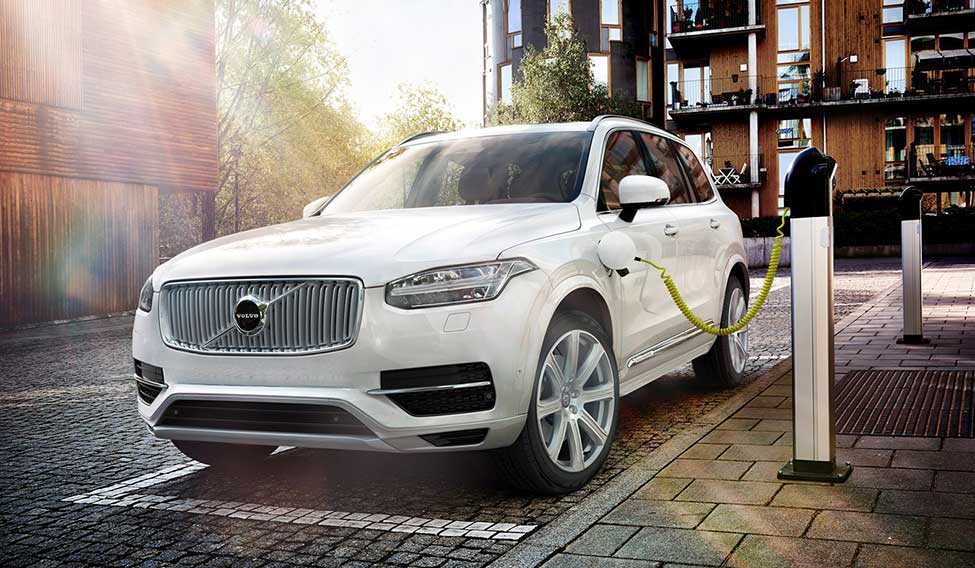 But, the Indian government seems to be taking baby steps in this direction. "With a view to improving adoptability of EVs, the government at the centre announced the FAME (Faster Adoption and Manufacturing of Electric Cars) incentive scheme, giving as much as Rs 1.24 Lakh as subsidy on purchase of the e2o and e2oPlus," says Babu. "Plus, state governments also announced relaxation of taxes and/or additional subsidy on EVs. Delhi not only has zero VAT and road tax on EVs, but also offers an additional Rs 1.5 Lakh reduction on the purchase of an EV. We [also] got a lot of support from the government in installing a fast charging network in Bengaluru. Recently, the government also released a tender for charging infrastructure, showing its commitment to developing the EV industry."
The Camry Hybrid is the first hybrid vehicle, made in India, to qualify for the government's incentive under FAME and to receive a markdown of Rs 70,000 in its price, says Raja.
Change will happen, but how soon is the question. "EVs will change the way some people drive, but it will not change how everybody drives," says Folger. "So, we'll see a time—a decade or 15 years—where people will still stick to their old conservative gasoline vehicles and maybe after that there will be an increase. How long did it take us to move from shifting to automatic? Twenty to thirty years. Everything happens faster now, so therefore, I think that that change will be 10 to 20 years."