These days, Ghulam Ali often opens his concerts with this famous song written by Pakistani poet Adeem Hashmi: "Faasle aysi bhi hogi, yeh kabhi socha nah tha [Never thought the distance would be so much]". The song refers to the distance between two lovers. But, Ali could be singing about the gulf between India and Pakistan. Especially after the Shiv Sena told the Pakistani ghazal maestro that he was unwelcome in India.
Ali has been coming to India for 30 years, and he said he would not end that bond. "Why should I not come to India?" he asked, while talking to THE WEEK from New York. "It has earned a special place in my heart. Millions of Indians love me so much that I forget the few haters." Ali was in the Big Apple on the invitation of the diaspora—Indians, Pakistanis and Bangladeshis.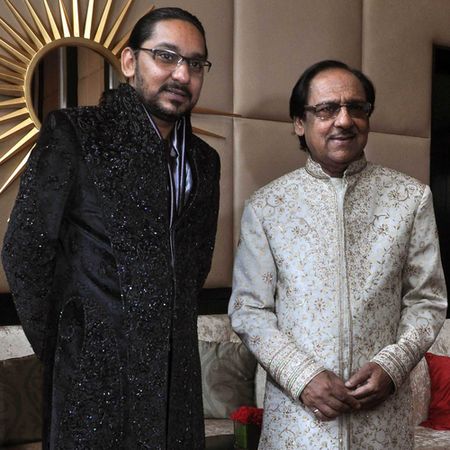 After the US tour, he will go home and then come to Uttar Pradesh in October, on the special invitation of Chief Minister Akhilesh Yadav. This will be Ali's second tour in India this year. His scheduled tour earlier this year was called off after the Shiv Sena threatened to disrupt it. Then, he performed in Kolkata, Thiruvananthapuram and Kozhikode on the invitation of chief ministers Mamata Banerjee and Oommen Chandy. Delhi Chief Minister Arvind Kejriwal, too had extended an invitation and he had accepted, but could not perform for personal reasons. This time he intends to perform in multiple places, but said his itinerary was not finalised. He said he was grateful to Yadav, Banerjee, Chandy and Kejriwal for their support.
Ali said he missed performing in Mumbai. "People of Mumbai love to hear me as they understand every word I sing. But, what can I do?" he asked. So, does he have a message for the Shiv Sena and other protestors? "I have nothing to tell them," he said. "They have made a mistake. But, one often faces such crises in life. I will only pray to Allah that they remain good and healthy. I am sure they would change their mind someday, and, if God wills so, I will travel to Mumbai again. Contrary to rumours, no one is Pakistan has asked me to stop visiting India."
Bangladesh, he says, is the preferred overseas destination after India. "To be honest, I feel excited and think I am singing in India or Pakistan when I hold a concert in Bangladesh," he said. "Bangladesh has given me so many intelligent listeners. In fact, when I began my career, I never did imagine that I would have so many fans in Bangladesh."
Though Ali was born in Pakistan, he owes his name to one of the most famous classical singers in India—Ustad Bade Ghulam Ali Khan. Ali's father was a fan of the ustad, and begged him to take young Ali under his wing. The ustad agreed. Since 1960, Ali has been performing in Pakistan. After 1980, he entered the Indian music scene and established himself with concerts and memorable songs in Bollywood.
He says the audience of yesteryear had more time than concert-goers today. "Many of them have lost their patience to sit in a concert for more than one hour," he said. "I can strike a chord with the audience easily. So, I have also reduced the length of my concert. If it used to be for more than two hours earlier, now it is for an hour only."
But, Ali refuses to accept that the audience for ghazals has been eaten up by western orchestration and fusion music. "I cannot think that the taste of the audience has gone down," he said. "The same number of educated listeners exists even today—those who understand ghazal and enjoy every bit of it. Those who say the audience's taste has gone down are wrong. If the taste of the audience has gone down, the artists are responsible for it."
At 76, Ali is not shy to break new ground. When Bollywood director Suhaib Illyasi invited him to act in Ghar Wapsi, he jumped at the offer. Earlier this year, he was in India to dub for his first movie project. His foray into movies has nothing to do with ghazal audiences, he clarified. "Ghazal is my top priority and I would never stop singing," he said. "Acting happened because of a special invitation from my friend. If such invitations come in the future, I could act in more Bollywood movies."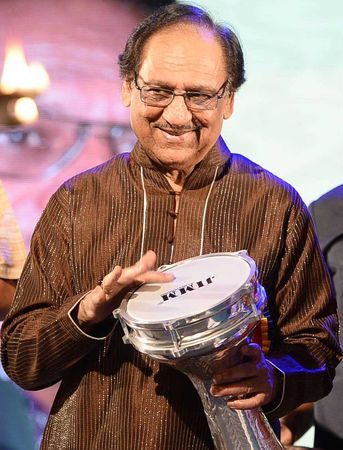 Ali said he was a creature of habits. For example, he trains for hours wherever he is. He is a foodie and a night person who goes to bed almost at dawn and wakes up at noon. In the night, he practises and composes.
Ali's voice grew mellow when he talked about friends he missed in India. Sarod maestro Ali Akbar Khan is one of them. But, the friend he misses most is Jagjit Singh. "Jagjit used to attend my concerts in India and his reaction to my music was something to watch," Ali said. "He was so excited and used to appreciate every song. Sitting in the front row, he used to demand [his favourite songs]. He was my true friend."
Then, he has his favourites among the pantheon of Indian music—singer Lata Mangeshkar, tabla player Zakir Hussain, flutist Hariprasad Chaurasia and santoor player Shivkumar Sharma. Among the younger ones, he loves the "mystic voice" of Hariharan. "I am a great admirer of Lataji and Zakir," he said. "They are the gifts of God. Even today when I come and meet friends like Haribhai and Shiv Kumar, I am touched."
Perhaps, the Shiv Sena would be surprised at what Ali had to say about a politician fan. "Former prime minister A.B. Vajpayee loved me, and, like Jagjit, he used to be a VIP guest for my concerts," said Ali. "Today, I know Atalji is ailing. Whenever we met he used to tell me that his hyperactive brain would be at peace after listening to me. Such a great human being, and an absolutely learned listener." Age is catching up with Ali, too. His son, Amir Ali, now travels with him to concert venues, and, sometimes performs with him.
Ali knows that these days he has become a political tool and gets irritated when the politics and not the music hits the headlines. He said Prime Minister Modi's stopover in Lahore to meet Pakistan premier Nawaz Sharif was a great gesture. Modi had stopped in Lahore for a brief, unscheduled visit on Christmas Day 2015. Ali wanted India-Pakistan talks to continue. "So many people want peace and brotherhood in both the countries," he said. "Leaders should understand that those who are opposing it are a minority. Artists like us would surely support such gestures from the heads of state."
Ghazal lovers tend to compare Ali with Pakistan's Mehdi Hassan and India's Jagjit Singh. Though Ali is not like them, he is in their league, they say. "He brought a unique style into ghazal," said percussionist Abhijit Banerjee. "It is different from that of Mehdi Hassan. He could create an unpredictable combination of musical notes, which found an audience throughout the world. He is simply unbelievable, and the last legend of ghazal."
Banerjee said Ali could make the harmonium talk. "The variation of his voice matched the impeccable music from his harmonium," he said. "What many people do not know is that he is a dab hand at the tabla as well. He always guided [tabla] accompanists while singing."