In 2011, the female infant mortality rate (IMR) was 52 per 1,000 live births, and the male IMR 49. The highest IMR of 67 was in Madhya Pradesh and the lowest, 12, in Kerala.

"The mindset of parents is changing, educating the girl-child and encouraging her to take up a career is common now" - Shahana Fatima Zargar, runs Kashmir's first sports magazine

"Unlike before, women now spell out their likes, dislikes and sexual desires in a 
relationship. And in case it doesn't work, she does not mind moving on" - Kristna Saikia, model
Tejasvi M.E., 23, scaled the 120ft building of the Food Corporation of India's godown in Delhi on February 20 to protest the poor food distribution system and the government's willingness to adopt genetically modified crops. The trained industrial building climber and two male colleagues from Greenpeace unfurled a 80x40ft banner at the top of the building that said 'Say no to GM, yes to food security'.
Though Tejasvi's feat went pretty much unnoticed, the sight of a girl attacking police personnel, who lathi-charged people protesting crime against women, did get its share of space on prime time news.
The modern Indian woman is expressive, aware of her rights and is not shy to raise her voice against injustice. She talks openly about her sexuality and enters or exits a relationship on her own terms, and even takes the final call in corporate boardrooms—the Indian woman is changing.
"The era has gone when women silently fought for their rights. Now, time demands opting for extreme measures," says Tejasvi. Industrialist Sushma Berlia agrees with her. "In the last few years, women have started believing in themselves like never before. They are conscious of their worth and are willing to aspire and achieve it," says Berlia, president of the Apeejay Stya Group, which is a conglomerate of companies that deal with pharmaceuticals, chemicals, real estate, financial investment and international trading.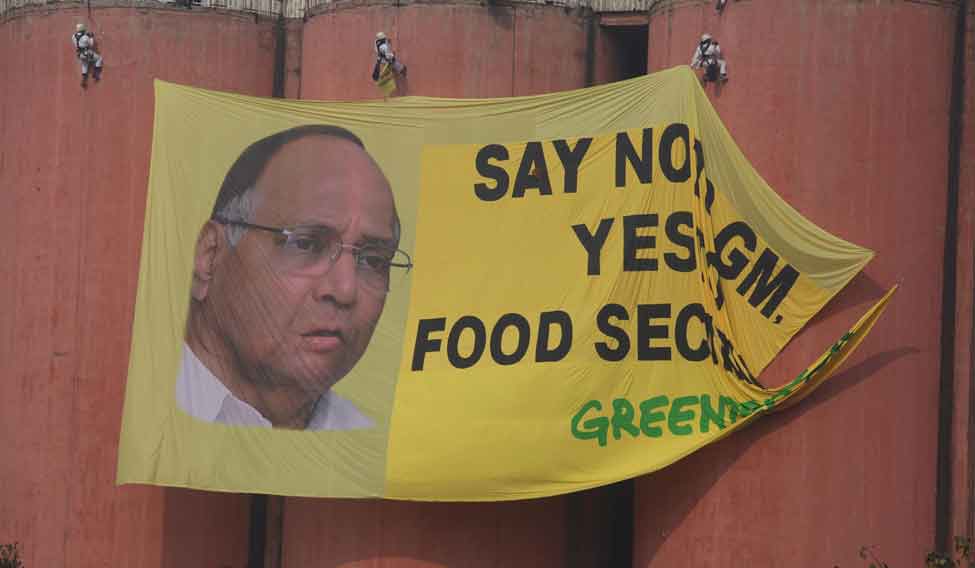 The credit for this switch in attitude goes to better exposure and education, says Shallu Jindal, wife of industrialist and parliamentarian Naveen Jindal. "Better education among women is the primary reason behind this change. We are a knowledge-seeking nation bestowed with information boom. This has brought a lot of awareness and consciousness among women. They are far more aware of their surroundings and are assertive and responsible."
Shallu, who also heads the Open Space Jindal Foundation, says the change, though visible more in urban areas, is percolating down to rural India. She says society is going through transition, and empowerment will be at a faster pace now.
The change of a conservative society into an open one is good for women, says Shahana Fatima Zargar. "Come and see how life in Kashmir has changed," says the 24-year-old, who runs Kashmir's first start-up sports magazine, Sports Unlimited. "Earlier, life of the modern girl was about going to college and coming back home. Now girls have started going to parks, libraries, to hang out with friends in restaurants and for picnics. They even play outdoor sports. The mindset of parents is changing, educating the girl-child and encouraging her to take up a career is becoming common now."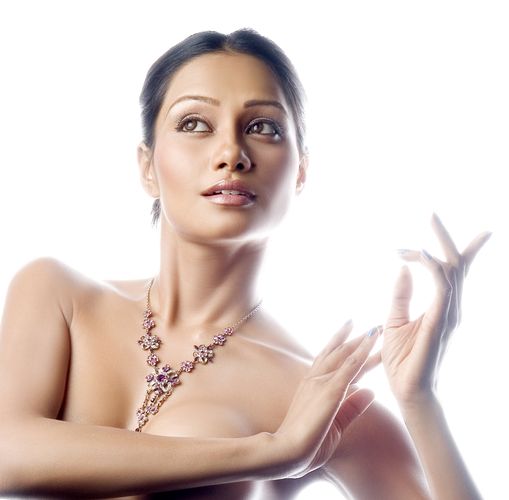 Limited opportunity and lack of facilities are giving way to better infrastructure, and more women are willingly trying their luck in arenas like politics. "My participation in the elections is a reassurance to women of the northeast that it is absolutely normal for women to participate in politics," said Yangerlemla K., who contested as an independent in the Nagaland Assembly elections on February 23. Yangerlemla, who is a doctor, was one of the two women candidates this year. Though nearly 48 per cent of the voters are women, no woman has won an Assembly election in Nagaland.
Caste and creed often restrict Indian women. But women like Kalpana Saroj have broken free. Hailing from a village in Vidarbha, Maharashtra, Kalpana was married to a man thrice her age when she was just seven years old. Complete with struggle, torture, suffering, determination and success, her life story is nothing short of cinema. Today, she is a billionaire with businesses in various sectors, including manufacturing and real estate.
"I stumbled upon the construction sector accidently. It was a male-dominated sector and people advised me to go back to my village. Because I was a Dalit woman, my success hurt the ego of upper caste men, who created all possible hurdles for me. Today, women don't have to face any of this as the economy has opened up and there are enormous opportunities for women to pick and choose from," says Saroj.
When Tulika Haldher Bhojwani from Patna was expected to tie the knot soon after graduation, she asked her father for five years to make a career in communication. She believed her financial independence would help find a better match. And rightly so, she got married to a Mumbai-based exporter. "While my mother had to seek permission from my father on important issues, I enjoy the decision-making power. The change from permission-seeker to decision-maker is the biggest achievement of modern women," she says.
Whether it is racing ahead with a favoured career or finding the right partner, the decision-making power is reshaping man-woman relationships, too. Earlier, if the reins remained in the man's hands, today the shape of the relationship depends on the 
woman as well. "Unlike before, women now spell out their likes, dislikes and sexual desires in a relationship. And in case it doesn't work, she does not mind moving on," says Kristna Saikia, an Assamese model, who recently moved on from an incompatible relationship. "I am waiting to find love again. Once in a relationship, I would want it all—my partner's mind, body and soul."
A woman confessing about a broken relationship or living with a partner before marriage is no more taboo in urban India. Actors Kareena Kapoor and Saif Ali Khan, who were in a live-in relationship before marriage, are apt references. "I have been with Saif for five and a half years, and we are perhaps one of the first stars of the industry to have a live-in relationship and be open about it," Kareena said in an earlier interview.
Saikia says this kind of confidence comes from the greater control that women nowadays have over their body and looks. "The grooming knowledge is so widespread now that you can't differentiate between a professional model and a college-going girl. Looking good makes women feel more self-confident," she says.
Not just the man-woman relationship, the married woman's relationship with her parents is also witnessing a shift. Kerala-based author Khyrunissa A. says: "If a separated woman lived with her parents, it raised eyebrows a few years ago. She was considered a burden. But now they not only support her in moving out of a bad relationship but also are happy to have her back in the family."
Aware and brave mothers make confident and socially conscious daughters, believes Sangita Reddy, executive director (operations), Apollo Hospitals Group. Savita Mahajan, deputy dean, ISB Hyderabad, agrees: "While boundaries were put up around women in their growth years, now right from school days, girls are encouraged to do everything that boys do, be it playing soccer or cycling. All this gives them a greater confidence while growing up."
Besides, the age of information and media boom, has given women the power to share and mobilise people for a cause. Says Mary Kom, the first Indian woman boxer to win an Olympic medal: "Micro-blogging and social networking websites not only provide women an opportunity to give vent to their feelings but also help them realise that there are many more such individuals who are facing the same. With one gutsy person coming forward, the floodgates open. The power of collective consciousness has enhanced their assertion. Looking at girls' determination, parents in the northeast, too, are openly supporting their decisions."
The 21st century woman is foremost asserting her independence in choosing a job. From industrial climbing to green activism and audio-visual industry, women are pursuing unusual careers. "Everybody is not conscious about the environment, but this is a key field. I am passionate about environment and sustainable development and picked up this green job," says Tejasvi, who works with Greenpeace. Smriti Singh, a Mumbai-based assistant director in television and film industry, says, "I fought with my parents to come to Mumbai. They were completely against my decision. But now parents are excited about their daughters opting for unusual careers."
Singh says TV has played a big role. While the reach of the internet is limited, television reaches almost every household in cities and rural hinterlands. Thanks to the exposure, the girl from rural India can aspire to be her counterparts in the metros. She says that in a typical rural household, the girl is compared with children of family friends and every successful female on television.
And an increasing number of corporate houses understand this. That's why several of blue-chip firms like Infosys, HCL Technologies or TCS prefer a more diverse corporate culture and allow flexible working conditions. They try to provide something extra to help the working mother at the workplace. The elite IIMs are now giving a weightage to girls in their admission policies to promote heterogeneity in the classroom. "Corporates have understood that if they have to grow they can't keep losing skilled mid-level female workforce," says HR consultant Rajeshwari Murali. Many talented women leave the workforce after 6 to 10 years of work in view of compulsions at home. "We are conscious that work pressures can get to women and affect their personal life and relationships. So, we encourage a balance in her time of work and time to pursue personal passions," says Ajay Chandwani, director of Percept Ltd, a media and entertainment conglomerate.
While some call it partiality, filmmaker Rahul Mitra believes women have earned it. it. "I have more women working in my office than men because in many areas they are better than their male counterparts," says Rahul, who has movies like Saheb, Biwi Aur Gangster to his credit. "Their emotional quotient is higher, they can handle pressure and have excellent managerial skills. What more can an employer ask for?"
Like Rahul, Dr Ganesh Rakh, who owns the Medicare Hospital Foundation in Pune, believes men must mobilise their breed on women's issues. "Ours is a patriarchal society, so when men take the lead and fight for the cause of women the effect is far greater," he says.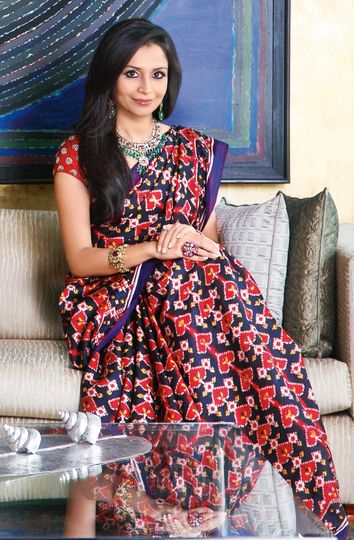 Though these shifts look sudden, they have taken years to achieve. Sociologist Santosh Patra attributes them to internal factors such as improved education system and more participation of women in politics, and external forces like globalisation. Technology, too, has played its part, says psychologist Nidhi Prakash. "Gas stove, refrigerator, mixer-grinder, washing machine, these gadgets have empowered women like nothing else," she says.
As for men supporting women's movement, Prakash is not too sure. She says: "Men helping women or standing with them is not their intellectual understanding or cooperation. They are simply adjusting to the situation. For example, men encourage women to work because double income is the need of the hour."
Yamini Aiyar, director of research organisation Accountability Initiative, is also sceptical about the changing male mindset. "If you ensure systemic changes, gender equality and conducive work environment for women, then I am willing to believe that men are encouraging women. Or the day I find a man who is willing to take care of the house and kids while the woman goes to work. Otherwise, it remains rhetoric," says the daughter of Congress leader Mani Shankar Aiyar.
But some women feel women are becoming aggressive in the name of empowerment. Khyrunissa says that some women believe that, to fight for their rights, they have to be aggressive. "Forget men, even I am frightened of them," she says. "I think it has become fashionable to be a feminist."
According to Poonam Malhotra, owner of the publishing house and bookstore chain Full Circle, the whole fight for equality has been misunderstood by some women. From equality, the focus of the fight has shifted to superiority. The meaning of being pro-woman is reduced to being anti-men. This generation, she says, is very stressed out because they want to prove a point all the time.