"It's true that they sought money from him, many of them in the name of the high command. It was very distressing." - Dasanglu, Pul's third wife

"He [Pul] sold his buildings in Itanagar and land at various parts of Arunachal to raise the money. But they stabbed him in the back." - Dangwimsai, Pul's first wife

Arunachal Civil Society led violent protests over Pul's death. The activists attacked the houses of several senior leaders.
Dangwimsai Pul was in a hotel room in Guwahati when she got my call. She was about to leave for her house 12 hours drive away in Tezu, Arunachal Pradesh. She said she would stay back in the hotel for one more day. "I will talk to you in detail," she said.
Her room in the hotel was on the fourth floor, but she was waiting in the lobby when I reached there next morning. Apparently, it is a courtesy typical of her tribe. Dangwimsai, who is in her early forties, is the eldest wife of Kalikho Pul, former chief minister of Arunachal Pradesh, who committed suicide on August 9 last year, barely a month after he was removed from office.
Sixty pages of suicide notes, in ten bundles, were found in Pul's room at the chief minister's bungalow in Itanagar. Four of the bundles are still in the possession of the Arunachal Pradesh Police. Four bundles were made public by his three wives, and two are in the possession of his personal secretary. The suicide notes in the public domain spoke about corruption in governance and politics in Arunachal Pradesh. Pul also wrote that powerful people in Delhi had asked him for bribes so that his short-lived government could be revived. But he refused.
Dangwimsai spoke about Pul's political past while we waited in the corridor for the housekeeping staff to finish cleaning her room. When they were done, she asked me to sit on a bed, herself sitting on another bed. The room was barely 80sqft, a far cry from the palatial chief minister's bungalow where Dangwimsai and two other wives of Pul—Vikilu and Dasanglu—had stayed for five months.
Today, all three wives live apart. Dangwimsai and Vikilu live in two houses in Tezu that belonged to their husband. The third wife, Dasanglu, is now the MLA from Hayuliang, a constituency on the India-China border, which Pul had represented for two and a half decades. She lives in Itanagar, at the same MLA quarters where Pul had lived as MLA and minister.
How could three wives live in the same building, even if palatial? I asked the eldest wife. "Who would want to share her husband with another woman, tell me? Our custom allows a man to be polygamous. So, I accepted the other women. And they accepted me as well," said Dangwimsai, bowing her head down with a smile.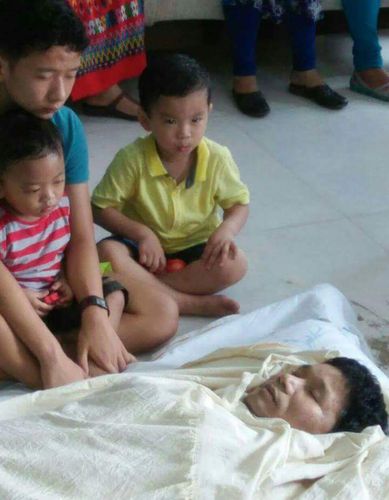 I asked her whether a woman in her tribe could divorce her husband or whether a widow could remarry. "No, we don't have the right to divorce the husband. We will have to remain loyal to him even if he marries multiple times. If he is no more, we can get married to his next of kin, not anyone else," she said. But she said none of the wives was planning to remarry.
I asked her whether the wives were remaining united after their husband's death. "We have good relations but we don't stay together," she said.
(The third wife, Dasanglu, was more candid. She said, "I won't say we are good friends. But we don't say anything against each other in public. But it would be wrong to say that we were good friends or lived like sisters.")
The wives, however, are together in demanding punishment of people who, they allege, had forced Pul to commit suicide. Dangwimsai has taken the lead. She declined to stand for election from her husband's constituency when her name was suggested after his death.
"I wanted to fight the case and so I let Dasanglu become MLA," she said.
Dangwimsai has been travelling to Delhi, meeting politicians, bureaucrats and lawyers to seek their help for getting justice. She said, for the first time, that Pul had to bribe MLAs for supporting his government.
"He had to pay MLAs before, and then to keep his government intact. When he stopped doing that, they showed him the door," said Dangwimsai. "He sold his buildings in Itanagar and land at various parts of Arunachal to raise the money. But they stabbed him in the back."
In late 2015, Pul had led a coup in the Congress. After leaving the Nabam Tuki cabinet, he became chief minister in February 2016 with the support of rebel Congress MLAs and opposition BJP members, and won vote of confidence in the assembly. Along with the MLAs who defected to him, he formed the People's Party of Arunachal.
Defending his decision to split the Congress, Dangwimsai said, "The Congress demanded money from him when he was finance minister. Once a former chief minister of Arunachal asked him to send 16 crore to Delhi. He was so put off that he decided to leave the Congress."
The third wife, Dasanglu, the MLA, said Pul discussed politics with her. "It's true," she said, "that they sought money from him, many of them in the name of the high command. It was very distressing."
It was unclear why the MLAs had turned against Tuki and supported Pul. Besides, Pul, in his suicide notes, has stated that he had refused to become chief minister three times in the past. So it seemed a mystery why Pul finally took the post, that too by buying MLAs.
Dangwimsai said Pul wanted to make a change as he could not bear with the corruption within the party and the government.
"Even though he was the senior-most member of the party, he was reduced to a minister without portfolio because he refused to release funds for personal gains," said Dangwimsai.
The Supreme Court on July 13, 2016 termed the Pul government as illegal and reinstated Tuki as chief minister. Pul, however, did not vacate the chief minister's bungalow. Mysteriously on July 15 Tuki was removed from the chief minister's post, and Pema Khandu was installed in his place. Pema Khandu is the son of former chief minister Dorji Khandu, who died in a helicopter accident in 2011. Pema was acceptable to most of the MLAs of the PPA, the party Pul had founded.
Equally intriguingly, Tuki remained silent. Sitting at her hotel room, Dangwimsai said in a firm voice, "Tuki did not remain chief minister because he received Rs 60 crore from Pema Khandu, the present chief minister."
I asked her if she had any evidence in support of her startling allegation. Dangwimsai said there was evidence, though not with her. Acting on the tip-off, I later obtained an agreement on a non-judicial stamp paper worth Rs 10. It says Pema has agreed to pay Rs 60 crore to Nabam Tuki on his becoming the leader of the Congress legislature party. It further says Pema is "paying the sum of Rs 8 crore to Shri Nabam Tuki, Chief Minister, as token money".
The agreement carries the signatures of both Pema Khandu and Nabam Tuki, and four other MLAs. It is dated July 15, 2016, the day Khandu was chosen as leader of Congress legislature party, replacing Tuki. Two days later he was sworn in as chief minister. A few days later, Pema Khandu along with his MLAs left the Congress, moved to the PPA and finally joined the BJP.
THE WEEK could not verify the so-called agreement. The stamp paper does not reveal for which purpose the money was exchanged. And it is rare for a politician to bribe another politician through a written agreement.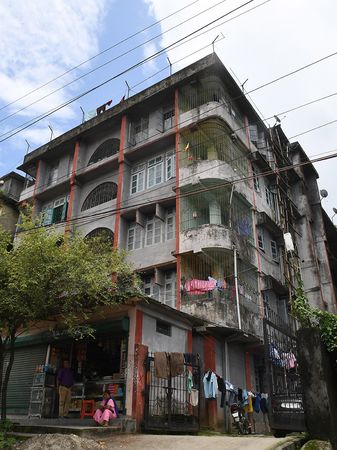 The chief minister's office declined to comment. Jambey Tsering, his public relations officer, told me: "The chief minister and state cabinet have already referred investigation of the suicide to the Union home ministry. The chief minister has nothing more to say. All allegations of bribery are baseless."
Tuki did not take my calls. His mobile phone kept ringing. A text message I sent also went unanswered.
An MLA whose signature appears in the agreement, Techi Kaso, called it a forgery.
Formerly a Congressman, Kaso is now in the BJP and is parliamentary secretary in Pema's government. "I did not sign any document," he said.
It is intriguing that no one has been booked for forgery—if it is a forgery—of a document that has the signatures of a chief minister and a former chief minister.
I asked Kaso who might have forged it. "Had I known, I would have told you who they are. I have no idea," he said. Itanagar police superintendent A. Koan confirmed having received an agreement four months ago on a monetary exchange between Tuki and Pema. "It is being investigated," Koan said. "We are yet to verify its genuineness." However, the police somehow never thought of testing it in a forensic lab.
A citizens' group, Mere Vichar Andolan Committee, was formed to seek justice for Pul. Its convener R.N. Lalum said, "Why are you surprised and want to probe the genuineness of the agreement? There is nothing wrong in it. This happens in Arunachal. Here politicians are sold very easily."
In his suicide note, Mere Vichar (My Judgment), Pul had mentioned former chief ministers Dorji Khandu and Nabam Tuki, present deputy chief minister Chowna Mein and government spokesman P.D. Sona as "corrupt". Sona is also parliamentary secretary.
"Sona demanded 110 crore from my husband," alleged Dangwimsai. "He was paid Rs 4 crore. We want the money back." Sona rubbished the allegation. He said he had never taken any money.
"Kalikho Pul's letter is full of contradictions. At one point of time he said that he did not pay money to remain in power, but then he said he paid money. Had he been alive today he would have been hard put to clarify his comments," Sona told me.
I pointedly asked him whether he had received money from Pul. "No, never," Sona said.
"It's a blatant lie. He received money," said Dangwimsai. Sona said no one in Arunachal except Pul's first wife was interested in the matter anymore. But at least two other wives and many citizens are with her.
Pul's second wife, Vikilu, told me, "Yes, I no more have that good a relation with our elder sister [the first wife]. But whatever she is doing is right and we are with her."
Vikilu said, though she was the second wife, she was younger than the third wife. She is 26. She fled home to marry Pul in 2010 after a whirlwind romance.
"I did not tell my parents about my marriage. I was deep in love with him. He used to come to our village, on the India-China border in Anjaw district.
As she was very young, Pul did not discuss politics with her. "I was nagging him to tell me about it. But he asked me to look after my son and concentrate on my own matters," said Vikilu. Pul had seven children from three wives.
"But I knew he was in deep trouble. He was anxious. When trouble erupted I was in Delhi for my delivery and the newborn's treatment. The baby has a heart problem. I gave birth to him in Delhi a year back. My husband dropped me at the hospital and went to meet some leaders," Vikilu said. But she was at the official bungalow on the day Pul died.
Dangwimsai said Pul was desperate to join the BJP. "Many politicians who are in the BJP today did not want him to join the party. My husband had very good relations with Prime Minister Modi and other leaders in Delhi. But he was not given the opportunity to move to the BJP."
I met the third wife, Dasanglu, the BJP legislator, at her MLA quarters in Itanagar. Initially she was reticent. "I am a ruling party MLA," she said. "Also the situation is tense in Arunachal now."
She opened up after a while. "A day before he committed suicide, on August 8, 2016, he left for Guwahati to meet senior leaders of the BJP, on the advice of central BJP leaders. He left the bungalow at 11 in the morning. But there was a terrorist attack at Kokrajhar on that day. When he was at Tezpur, Assam, he was informed that that the appointment had been cancelled because of the law and order problem," Dasanglu said.
The oldest and original BJP leader of Arunachal, and power minister, Tamiyo Taga said some leaders did not want Pul to join the BJP. "I would not say all of them, but a section did not want," Taga told me.
On being denied the meetings, Pul called Dasanglu from Tezpur, midway between Guwahati and Itanagar, to say that he was returning.
"When he returned he looked extremely grim. He said corruption was playing havoc with his life. He also wanted to appeal in the Supreme Court against its own verdict replacing him. I had never seen him like I saw him on that evening," Dasanglu said.
Pul's personal assistant Anjoy Ama said, "He had been working on the appeal for the last seven days of his life. He told us that he would expose everyone. We thought he would call a press conference and tell everything. But we never realised that whatever he was dictating in his last two months to a stenographer was actually a suicide note."
A young man from Uttar Pradesh, Shyam, took down Pul's dictation for two months. Shyam had been his stenographer when Pul was chief minister. Apparently, Pul did not trust it with any local resident.
Dasanglu said on the last day of his life, after returning from Tezpur, he gave time to all three wives separately. "He had a long discussion with me," said Dasanglu, who had worked in the electric supplies department before she became MLA.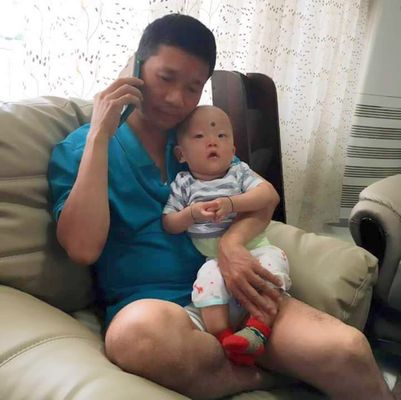 "Then he dined with Vikilu and went to bed with the eldest wife. Realising that he was not in good shape, I asked her son to go to his dad and be with him. But all attempts went in vain," said Dasanglu.
She said Pul had put his hand on her head before going to bed and told her, "Don't think of me too much. Take care of the children. Give them good education so that they can stand on their own feet." Dasanglu is in her mid thirties.
Dangwimsai said Pul did not say much before going to bed, but repeated what he used to say, "I have a very long life line in my hand. But I will not live longer. These people [politicians] will not let me live long."
As day broke, Dangwimsai saw Pul was not in the room. There is a meditation room attached to his room, and lights were on.
"I rushed to the room and found him hanging. Sheets of paper were strewn all over the floor, all of which were signed. Those were his suicide notes," said Dangwimsai.
She raised alarm. The other wives rushed in along with the security man Rajesh Kumar. The suicide notes were collected in bundles. There were ten bundles. Dangwimsai has kept four of them.
"I had no idea that those were his last wishes. They ultimately became his dying statement. When we read them later, we were stunned," she said. She later uploaded them on social media, creating a sensation.
Arunachal Civil Society chairman Patey Tayum, who knew Pul for many years, said a couple of days before his death Pul had met deputy chief minister Chowna Mein at Mein's official residence.
"We want the CCTV footage of his meeting with Chowna Mein. What transpired? Many people, including the chief minister and deputy chief minister, would be indicted if a proper investigation of Pul's death is conducted," said Tayum.
Arunachal Civil Society led violent protests over Pul's death. The activists attacked the houses of several senior leaders. They damaged the ordinary coffin that was brought for the "people's chief minister" and forced the government to send a regal one. It has been continuing its campaign to make the government file cases of abetment to suicide against many people mentioned in his dying statement.
"We all know that a suicide note is treated as a dying statement. Why should it be any different in the case of Kalikho Pul?" asked Tayum.
The massive protests and the tenacity of the three wives forced the Arunachal government to send the matter to the Union home ministry. Chowna Mein told me: "Many are blaming the government. We want the truth to come out, so we have referred the matter to the Central government." However, the state government has refrained from recommending a CBI investigation.
Government spokesman Sona recommended that the Union home ministry could get the case investigated by any Central agency."
Dangwimsai said she had met Union Home Minister Rajnath Singh and home secretary Rajiv Mehrishi, who has since retired. "Rajnath-ji said he would look into the matter. Mehrishi said the matter could be taken up only by the new home secretary," said she. Dangwimsai is now looking up to the prime minister. To pave the way for the Central government to act, she withdrew her petition in the Supreme Court praying that FIRs be lodged against people mentioned in Pul's suicide note.
"Every time we try to meet the PM, we are denied appointment. The PM was a long-time friend of my husband, but he is not hearing us. I want his intervention immediately to get justice. I don't know why he is silent on this tragedy," said Dangwimsai.
One obvious problem is that most of the people mentioned in the suicide note are now in the BJP. Another is that Pul raised unbelievable allegations against the legal fraternity.
Said Dasanglu: "What my husband wrote in his suicide note was exactly what he had told me. He used to tell me he would expose the corrupt people. At one point he wanted to quit politics and go back to his village."
Kalikho Pul's mother died when he was one year old. His father, a poor farmer, married again, produced two more sons, and died when Pul was seven, and the boy was brought up by his uncle. As a student, he once tried to commit suicide, but a local businessman stopped him and took him to a politician, who then took him under his wings. While in college Pul started a small business, and soon after his graduation in economics, he became one of the richest businessmen and contractors in Arunachal. After he became MLA he surrendered his contractor's licence. He belongs to the Idu Mishimi tribe, which has a tendency to commit suicide.
"In the last 20 years 1,000 Idu tribals have committed suicide. They are very emotional people. If they suffer a loss or defeat they take their own lives," said Tarun Mene, professor of cultural anthropology at Rajiv Gandhi University in Itanagar.
From the MLA quarters I went to the chief minister's bungalow where Pul had died. The bungalow has been turned into a state guest house. The present chief minister does not want to stay here. It is seen as a haunted house.
Though named a guest house, the building has not had a guest in the past one year. The gates were closed when I reached the place. ITBP section commander Rajesh Kumar, his security man, was in the office at the gates.
But after persistent requests, PWD officer Tapan Biswas let me go around the bungalow, but not inside. It is a three-storey building, not really a bungalow. The meditation room where Pul killed himself is on the second floor. The 'White Palace', as it is now known, stands on a plot of three acres.
At the entrance of the house is an office which was the chief minister's office. Pul used to work here till 3am. Now the office has been turned over to the state legal aid cell.
"He slept only for three hours. But he always asked us to eat on time. No other chief minister ever thought of our well-being," said Kumar, his security officer. Pul met common people the whole day every Saturday and Sunday. Hundreds of visitors' slips are still in the possession of the security staff.
Like his suicide note, Kalikho Pul's spirit has made this house very special.