A senior marketer at a leading Bengaluru-based startup, Annie Singh was happy about her job and the workplace. But now she is concerned. Her company recently fired some 30 people. Annie thinks it might go for another round culling to cut costs, and she wants to move out before that. "Job portals don't help when you need something better to come your way with little time in hand. I posted my resume on at least 10 websites," she says.
That was when a friend asked her to get active on social media, especially Linkedin, a professional networking site. She had been on Linkedin but had never thought it to be useful this way. She updated her profile, and in three weeks, got an offer from a big food MNC.
It would have seemed out of question a few years ago but, yes, your Facebook, Twitter or Linkedin account could get you a job. There are reasons why companies are turning to social media for something as critical as human resources. First, the sheer number of users on social media makes it an ideal hunting ground for talent. Facebook has 125 million users in India, Twitter 22.2 million and Linkedin 30 million. A good chunk of Whatsapp's 900 million global users are based in India.
"Social media is a very powerful, yet underutilised tool for hiring," says Sandeepa Kasala, HR head of Applift India, a mobile app marketing platform. "Through targeting, social media offers tools that enable companies to reach talent pools, engage with them and convince them to switch jobs." Applift hires through Facebook and Linkedin. Kasala says organisations have also begun using Instagram for hiring.
Second, it is a cost-effective way to recruit. The benefits and value of social media recruiting exceeds its cost.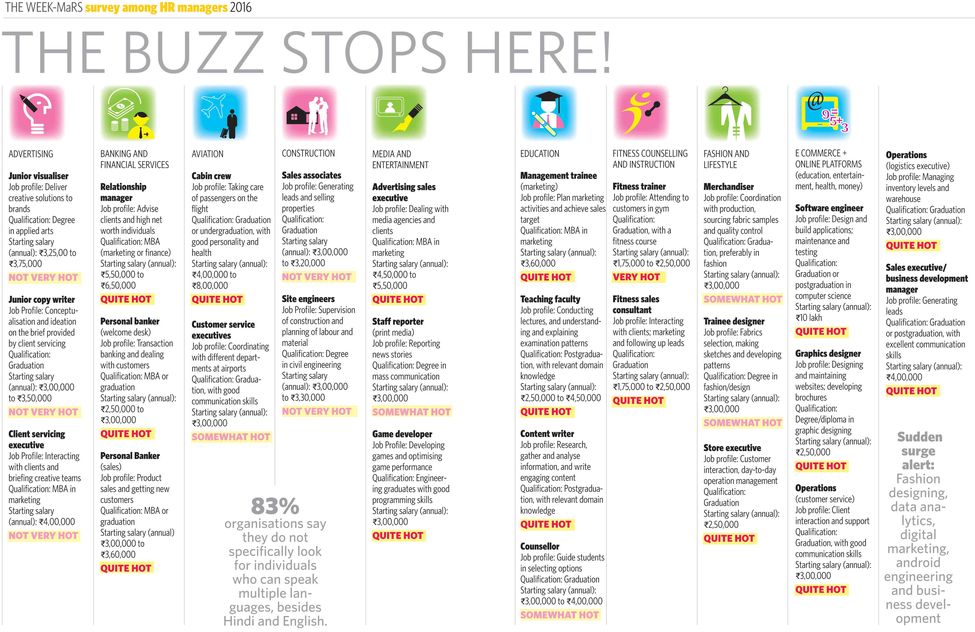 Third, recruiters see this as a great way to establish an employer brand through social media. Considering that job seekers keenly look at the brand and value proposition before joining a firm, it is all the more important for a recruiter to be present on social media. "Social media channels create connections with people who resonate with our brand, and identify with what we do and what we stand for. Even if they are currently not looking for a job, they identify with us for our values and culture, for our employee activities," says Kasala.
While Applift hires data engineers and business development and account managers through social media, online doctor consultation platform iCliniq hires sales and marketing executives through these channels. "We evaluate the candidate on the basis of the way he reaches out to us on Facebook, Twitter or Linkedin. We have experienced that this method works for us," says Dhruv Suyamprakasam, founder & CEO of iCliniq.
Experts say companies recruiting through social media have better and more productive employees than those who use other recruiting methods. This could be because of the fact that candidates who frequently use social media tend to be more aware of the trends in the business world and tech savvy. "By using the social media data, one can assess the cultural fit and the behavioural traits early on; the interview is then about validating the assumptions the company has made by glancing through the publicly available data," says Jappreet Sethi, an HR and business strategy expert. He predicts a more technology enabled future for hiring industry wherein algorithms will be integrated with social media.