"When your contribution is valued and recognised and taken up by the founder, it is a great feeling" - Ajay Srinivas, senior product manager at Droom

"Job rotation within the organisation has helped me understand certain aspects of HR" - Shubhada Srivastava, corporate HR manager, DCM Shriram

"My manager understood my situation and extended my maternity leave by six months" - Priya Kumari, senior software engineer, Happiest Minds

"We don't wait for the cycle to end to give a promotion" - Anu Yadav, head of HR at Knowlarity
Vikas Kakkar is obsessed with Bryan Adams's hit number '18 till I die'. His connect with the song runs deep. "Its lyrics are every bit me," he says. He is confident, optimistic and someone who believes in "work hard, play hard". Kakkar is a millennial.
Ranbir Kapoor has summed it up aptly in one of his movies: "I want to fly, I want to run, I even want to fall, I just don't want to stop." This credo is at the heart of millennials—a generation that is flooding the workforce and changing it in unimaginable ways.
After all, who would have thought a few years ago that recruitments could happen through social media, or you could update your attendance through an app or you could walk up to the CEO with a grievance. The millennials, people who reached adulthood around the year 2000, are redefining work culture. Estimates say 75 per cent of India's workforce will be millennials by 2020. "They are unlike any of the previous generations," says Nishith Upadhyaya, head of advisory and knowledge at Society for Human Resource Management India. "Be it career aspiration, work attitude or skill sets, what sets them apart is the belief they have in themselves."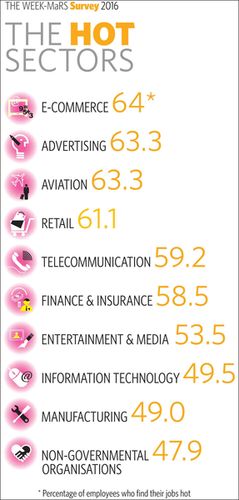 This generation is not driven just by money. In a PricewaterhouseCoopers global survey on millennials, 52 per cent respondents said career progression was the priority for them. And, their definition of progression is not limited to promotions. "This generation wants to be challenged every day," says Kunal Sen, senior vice president at Teamlease, a recruitment consultant." They have to get a kick out of working. They get bored very quickly, so the employer needs to keep them excited and give them a reason to come to work every day."
Kakkar, for instance, is just 31 and is leading the international business at Knowlarity Communications, a company that provides cloud communication services. He received eight promotions in the past three years. And, the kick factor in his job? "When somebody says it is difficult, and you are able to do it, it is a great feeling," he says.
It is these challenges that make millennials leaders at a young age; especially at startups which give them freedom to experiment and explore. Take the case of Siddharth Deshwal, 29, who is in charge of a major chunk of in-bound marketing at Wingify Software. Or his colleague Ankit Jain, who is not yet 30 but heads the engineering division of the company. "We don't control people. The work that they do should be engaging and we make this sure by openly communicating with them," says Nupur Jain, HR head at Wingify.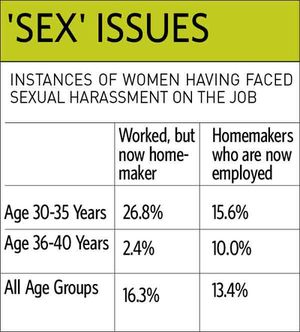 At both Knowlarity and Wingify, promotions happen round the year. "We don't wait for the cycle to end to give a promotion. If somebody has made an extraordinary contribution, it does not matter whether you joined last year," says Anu Yadav, head of HR at Knowlarity.
And, it is not just startups, traditional businesses have also started understanding the importance of a young workforce and the need to keep them challenged. "This generation looks forward to a meaningful profile early on in their career," says Sushil Baweja, head of HR at DCM Shriram. "After induction at our company, the management trainees and fresh hires get to work on live business projects."
FMCG major Dabur has a programme to empower its young managers and involve them in key decisions. Its Youth Committee, composed of the youngest members of the marketing team, keeps the rest of the team connected with the latest fads and emerging tastes of Gen-Y and Gen-Z. They go to colleges and call college students to the company for informal chats. The insights and learnings are then used in developing market strategies.
To ensure that the talent does not leave, a lot of companies are open to reshuffling portfolios of their employees. "Job rotation is an important talent retention tool. It gives a flavour of various functions to the employee, helping in his holistic development," says Kris Lakshmikanth, managing director at Head Hunters India, a job consultant.
For instance, Ramco Systems, a software company, has an internal job policy which allows anyone in the company to apply for any function, irrespective of technical skills or expertise. "The intent is not to force anyone to work on something that they don't like. It kills their efficiency and eventually the company loses. So, we try and fit them to a profile that matches their interest," says Raghavendra Tripathi, chief performance officer, Ramco.
DCM Shriram, too, lets its employees move within the group. "Job rotation within the organisation has helped me understand certain aspects of HR which I would not have got at any other place," says Shubhada Srivastava, corporate HR manager at DCM Shriram.
At Jubilant FoodWorks, makers of Domino's Pizza and Dunkin' Donuts in India, 60 per cent of the managerial positions gets filled internally. In fact, the country head of Domino's Pizza Thailand had started his career Was a delivery boy at Domino's Pizza India. "We have many other role models within the system. We give first opportunity to our employees to apply to any position that comes up in the company," says Biplob Bannerjee, executive vice president (HR and CSR), Jubilant FoodWorks.
But it is not just about promotion. "The fact that I get to work on some of the biggest projects is what excites me the most," says Ajay Srinivas, senior product manager at Droom, a used vehicles marketplace. "I am able to implement my ideas. And when your contribution is valued and recognised and taken up by the founder, it is a great feeling."

One thing that the digital generation abhors is the senior-junior structure at work. "They hate hierarchy," says Ashish Ambasta, practice leader (organisational surveys and insights) at Willis Towers Watson India, an advisory firm. "They think that certain number of years of experience does not give anybody a ticket to be called boss. They want somebody whom they can respect."
In fact, one of the main reasons millennials quit jobs is their unpleasant relationship with seniors. "They get fed up with their immediate managers," says Damini Tandon of Corner Office Advisors, an executive search and management consulting firm. "Companies think that they will move out and so why invest in them. A human resource loss is more than just a loss in continuity. It is a business loss." Tandon was struggling with people leaving her firm. She decided to shed the hierarchical attitude and now attrition is well under control.
Most startups have an open culture where ideas float freely from junior to senior levels. There are no cabins, no protocols and no distinction based on the level or grade of an employee. Managers at Wingify do not interfere with the day-to-day working of their team. Their role is more of a mentor. Team members work independently and are in charge of their projects.
This flat structure has many advantages. "It helps us in innovating quickly and allows employees to take ownership of their work and even influence decision making at a team or company level," says Anil Chandra, vice president (HR) at Helpchat, a personal assistant app. "Everyone is encouraged to voice their opinions to the senior leadership team and to display their talent beyond what their designation may require of them."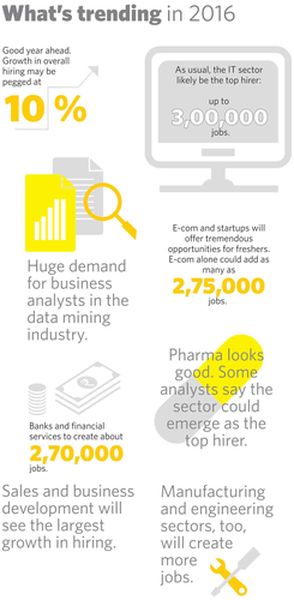 Large companies are not behind in recognising the need for a flat structure and openness at the senior level. "At Tata Teleservices, we constantly engage employees through communication platforms that help them interact with the leadership team on a continuous basis," says Richa Tripathi, chief human resource officer of the company. Apollo Tyres has initiated the process to a leaner reporting structure at its Chennai plant. Now it has employees only at three levels—team members, team leaders and group leaders. "A flexible set-up like this essentially allows free-flowing exchange of thoughts and ideas, forming the bedrock of innovation, even as it cultivates a sense of ownership within each employee," says Martha Desmond, chief HR officer at Apollo Tyres.
A key differentiator between millennials and the earlier generations is the youngsters' quest for learning. While the older people seldom tried to upskill or reskill themselves, the digital generation believes in continuous learning. And, on-job training, working professional programmes and online certifications are a key part of employee learning and development initiatives at companies. "Online certifications are certainly one aspect that we look at while hiring somebody. Knowledge about technologies and processes is what gives you an edge at the workplace and even among your peers," says Rajeev Bhardwaj, vice president (human resources) at Sunlife Financial's Asia services centre. Sunlife has a tie-up with MDI Gurgaon for management programme for working professionals.
If you think Gen-Y is self-centred and bothered about only their own development, they are not. Ambasta of Willis Towers Watson says that they just want context for everything they do. "They want to understand the larger cause they are working for," he says.
This 'larger cause' is deeply ingrained in the work culture at Happiest Minds Technologies. True to its name, this IT services company follows the philosophy of making everyone happy. Its employees are called 'happiness evangelists' and they have to make sure that everybody in the team is happy. It even has a happiness evangelism index where employees are rated by their peers and supervisors. The score decides 20 per cent of the bonus. "The aspect of bringing happiness and being happy is the most important thing in life. We inculcate this among our employees and it becomes the driving factor for some of them to come to work," says Raja Shanmugam, chief people officer at Happiest Minds.
Law firm Trilegal, in 2015, launched a two-week volunteer programme in partnership with one of the India's leading strategic philanthropy foundation, working with philanthropists and high potential social entrepreneurs to bring together knowledge, funding and people as a catalyst for social change.
"We encourage our lawyers to do pro bono projects and ensure the time spent in such projects are taken into account during their performance evaluation and for determining their compensation," says Kosturi Ghosh, partner and member of the HR committee at Trilegal.
Family-owned businesses often understand the social cause aspect much better. "We have seen that if we encourage young talents to connect with the larger purpose rather than merely striving to excel in the processes, they can add enormous value to the business," says A. Thiru, president of corporate HR at the industrial group JK Organisation. Its paper business planted eight crore saplings last year. "When our young talents are made aware of this fact and encouraged to interact with farmer co-operatives, they do realise that their job is not just producing paper, but grow the business in a sustainable and inclusive manner," says Thiru.
One of the biggest concerns of the millennial job seeker is the work-life integration and flexibility. "Millennials do not differentiate between work and life. For them, it's not about balancing both, more about integrating them," says Moorthy K. Uppaluri, CEO and managing director of the the HR consultant Randstad India. "They do not mind working on an assignment even while chilling out with friends. Also, office for them does not have to be all about work. It has to be lively, vibrant, full of fun."
Most startups offer flexible timings and leave policies to their employees, a reason they are able to lure the best millennial talent. And, large corporates are also following suit. "In addition to work-from-home option, employees at certain locations have flexitime for office," says Desmond of Apollo Tyres. "We believe that the 'output' is more important, rather than the working location."
Startups also take the lead when it comes to offering flexibility to women. Priya Kumari, a senior software engineer at Happiest Minds, finds the four-year-old company very receptive when it came to extending her maternity leave. "I had resumed work after nine months but was not able to cope. I resigned because of the stress. My manager understood my situation and extended my maternity leave by six months with loss of pay. The fact that I could join them back and did not have to look for another job was a great relief," she says.
Despite many things working in their favour, millennials face a huge challenge of cut-throat competition. And, the number of jobs have not kept pace with the rise in the number of jobseekers. "Millennials are a talented and dynamic generation, and the best of them are hard to find and even more difficult to keep," says the PricewaterhouseCoopers report. "The finest of them are already in high demand and employers that meet their expectations will be able to take their pick of this generation's talent."
Methodology
* The objective of The Week-MaRS Hot Jobs survey was to identify those entry-level job profiles and opportunities that are likely to be in demand in the forthcoming recruitment season. It also focused on understanding the needs and expectations of students with regard to their first job.
* Surveys were carried out among three respondent segments—human resources managers, head hunters and students in their final year of graduation.
* Total achieved sample size was 100 companies from major Indian metros.