Early on the morning of July 6, Union Home Minister Rajnath Singh's office received a call from the prime minister's office. The staff expected it to be about Prime Minister Narendra Modi's six-nation tour. But, the call was about the Vyapam scam.
The same day, Rajnath visited Jhabua in Madhya Pradesh, ostensibly to meet the family of BJP MP Dileep Singh Bhuria, who died on June 24. And, Rajnath also met Chief Minister Shivraj Singh Chouhan.
Jhabua was where journalist Akshay Singh died in suspicious circumstances on July 4. Akshay, who was with Hindi news channel Aaj Tak, was investigating the Vyapam scam and died immediately after meeting the parents of Namrata Damor (see box on page 49).
Yet, when journalists in Jhabua asked Rajnath about the demands for a CBI probe, he said the MP High Court was already monitoring the Special Investigation Team probing the scam. He added that if the probe was unsatisfactory, the Supreme Court would hand over the case to the CBI. At noon on July 9, the apex court slammed the MP government's handling of the case, transferred the case to the CBI and set the next hearing on July 24.
Rajnath's comments in Jhabua could be interpreted as a sign of the BJP's support for Chouhan. But, sources close to Rajnath said it was just show. In the morning call, Modi wanted Rajnath to ask Chouhan to immediately hand over the case to the CBI. Additionally, the PMO wanted the Intelligence Bureau to send a detailed brief.
So, Rajnath apparently told Chouhan that the state police and the SIT were not competent enough to handle the case. And, with every passing day, things were getting worse for the BJP, he said. This was not just about corruption anymore. This was about crime, and the state and Central governments were being perceived as shielding murderers. Hence, Modi's anger.
A senior BJP minister told THE WEEK that the party was prepared to defend External Affairs Minister Sushma Swaraj and Rajasthan Chief Minister Vasundhara Raje in the 'Lalitgate' scandal. But, it would be tough to "convincingly defend anyone in the Vyapam scam". Both issues will take centre stage when parliament meets for the monsoon session on July 21. Things will be a bit better, now that the ball is in the CBI's court.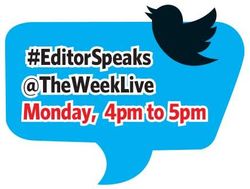 The Congress's success has been in taking the issue to the national media. Akshay's death contributed a great deal towards taking the issue national. Everyone from Congress vice president Rahul Singh to Aam Aadmi Party's Arvind Kejriwal attended Akshay's funeral in Delhi. The Delhi chief minister offered a job for Akshay's next of kin. AICC general secretary Digvijaya Singh and AAP leader Kumar Vishwas were among the petitioners who moved Supreme Court seeking a CBI probe.
To make matters worse for the Chouhan government, Union Water Resources Minister Uma Bharti, a former chief minister of MP, said, "There is panic in Madhya Pradesh because of the deaths. I am scared for the lives of people connected to me. I am a minister, but even I am scared. I will convey my fears to the chief minister."
The BJP is fast losing the perception war, and, to regain lost face, it set up a five-member special cell led by M.J. Akbar, senior journalist and Rajya Sabha member. For now, the BJP has a breather. Party secretary and spokesperson Shrikant Sharma said, "The matter is before the Supreme Court and has been handed over to the CBI. It is not a party issue any more."