Jio's entry will boost consolidation in the industry. Aircel is reportedly looking to merge with Anil Ambani's Reliance Communication. Videocon sold out to Bharti Airtel.
This used to happen on Flipkart's annual sale. You click on a product, and, damn... it is out of stock. The customer frenzy for Reliance Jio connections is similar, said Shrikanta Das, tech enthusiast and assistant manager at an FMCG company. He spent three hours in a queue outside a Reliance Digital Express outlet only to be told that SIMs were out of stock. "I was told that I can get one only by October 15," he said. Das has a dual SIM phone and wants to use Jio specifically for data. No doubt, the freebies are pulling the price-sensitive Indian customer to Jio.
"Jio is turning out to be a game changer. Existing operators were expecting it and, therefore, had started focusing on 4G. But Jio's pricing is bound to create a disruption in the market," says Salil Garg, director (corporate), India Ratings & Research.
Experts feel that the voice segment in the telecom industry is saturated and future growth lies in data. While existing operators' networks were built for voice and are now being upgraded to support data, the Jio network was built for high-speed data, and will support high quality voice service.
Reliance has invested Rs 1.5 lakh crore in Jio. Its huge fibre optic cable network—three lakh circuit kilometres—can also be used for 5G and 6G. "One of the advantages with Reliance is that their technology is more modern. Existing companies in the sector do not even have a consistent 4G network," said Garg.
Bharti Airtel, Vodafone and Idea might see their profitability and margins going down in the near term. They will have to boost investments in infrastructure and slash rates. "Mukesh Ambani's one-hour speech at the RIL's AGM wiped off Rs 13,000 crore from listed players' market cap," said S.P. Purwar, head of telecom practice at JSA Law. "Jio's disruptive pricing will impact top line and bottom line of telcos. Their margins will be under pressure."
As a result, their average revenue per user (ARPU) might come down in the short term. Some experts think that Jio's Rs 149 plan will have maximum impact on other companies' voice business. Under the offer, Jio is offering free voice calls and 0.3 GB. So, customers who spend about Rs 150 a month just on voice calls will be the first ones to migrate.
Almost 75 per cent of the revenues of telcos come from voice. "Airtel and Vodafone have already started offering unlimited voice calls on high value post-paid packs," said an expert who did not want to be identified.
BSNL, too, is aggressive. "We have announced the unlimited data plan for our landline customers," said Anupam Shrivastava, chairman and MD, BSNL. "We are also planning to make voice calling free under some plans for mobile customers. It is a question of our survival as well, and we are best placed to match them tariff by tariff."
Analysts say that while Jio's Rs 149 tariff plan is meant for voice users, the Rs 299 plan is where data customers will come in. They feel that Rs 299 for 21 days is expensive, compared with Rs 200-Rs 250 spent by a typical data user per month. "If we extrapolate it for 28 days, the tariff that we get is Rs 400," said Aliasgar Shakir, research analyst, Motilal Oswal. "Only the slightly premium customer will spend that amount. But, premium customers are not very high-churn customers."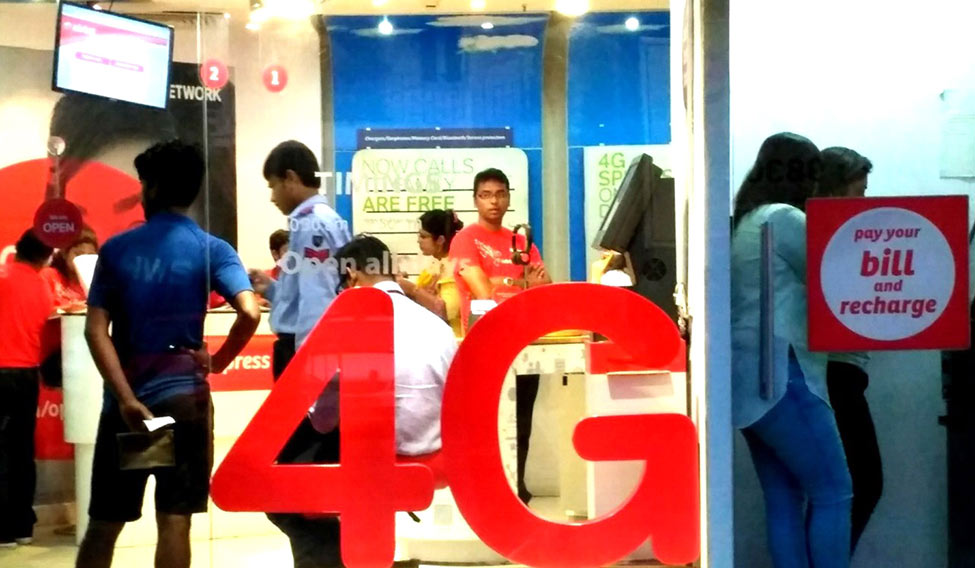 Shakir expects Jio to target an ARPU of Rs 200 going ahead. The current industry ARPU range is Rs 150-Rs 175. Bharti Airtel's is Rs 200.
And, it is not just a pricing war. It is a content war, too. Through music, movies, live TV and magazines, Jio offers high-quality content. Bharti Airtel also has a content ecosystem in place, but the Jio bouquet will push all telcos to step up their content offerings. "Their content is awesome," said an analyst. "But the challenge will be to monetise it. Subscription models don't work in India."
Experts say the trick is to make people switch to a higher plan once they get used to accessing high-quality data services. "Existing telecom operators would have to make sure that nobody shifts to competition purely because of price, and that would be a major challenge," said Purwar.
The challenge for Jio, analysts say, will be the technological entry barrier as users will need 4G LTE-enabled handsets. Currently, only 6 or 7 per cent of the subscriber base has such phones. So, Reliance is offering its own Lyf handsets.
Jio's entry will further boost consolidation in the industry. Aircel is reportedly looking to merge with Anil Ambani's Reliance Communication. Videocon sold out to Bharti Airtel. Insiders feel Reliance Communication and Jio will eventually merge.
Market watchers say that Reliance might extend the Jio freebies beyond 2018, given its financial muscle. So, Reliance Industries' stock will be under close watch by brokerages and analysts. "How much and when will Reliance benefit from Jio remains to be seen, because it is incurring a huge cost on challenging incumbents," said Mahesh Uppal, director at Comfirst, a telecom consultancy firm.
The first roadblock for Jio was the reluctance of other companies to offer interconnect points. Interconnect points are needed to connect Jio calls to other networks. Idea and Airtel have now offered interconnect points to service "15 million subscribers". But, Bharti Airtel has also urged the Telecom Regulatory Authority of India to ensure that receiving networks are not abused by the tsunami of free traffic.