After years of hard work, occasional hurdles and constant innovation, Mallesham Chinthakindi finally invented the Laxmi Asu Machine in 2003, which he named for his mother.
Bill Gates said that innovation was "moving at a scarily fast pace". The Microsoft founder was right. Every day, we encounter new concepts and technologies designed to slingshot us into a sci-fi future. The world is changing. Fast. In fact, what was once a conspiracy theory—"Will robots rule the world?"—has now found its way into mainstream media.
However, that does not mean that innovation is bad. When done right, it can help a lot of people, in a lot of ways. The innovators we have featured in this article have done just that. With their products, some of them patented, others patent-pending, these innovators have mixed creativity and passion to make a lot of lives simpler.
TRUE VISIONARIES
A blind man, cane in hand, steps out of his home. He is wearing ViShruti, a special pair of glasses that use artificial intelligence to guide him. He walks down the road and, when a white hatchback comes his way, the glasses warn him. Later, when he is sitting on some steps outside a building, the glasses tell him about what is in front of him: "A man aged around 50 is walking with a dog. He seems happy." The glasses also tell him about the road ahead, where he can turn and where he has to stop.
The man's life has changed. And he has Shreyas Upasane and Rahul Karunakaran to thank. The cofounders of Ayata Intelligence, a startup at the accelerator Intel India Maker Lab in Bengaluru, designed ViShruti this year. The scene with the man, described above, was from a video they had posted online. "2010 World Health Organisation statistics indicate that there are more than 285 million visually challenged people globally," Upasane, CEO of Ayata Intelligence, told THE WEEK. This number is expected to double by 2020, he said. "We found that a majority of them do not have proper tools to deal with blindness and, despite technological advancements, still rely on basic tools such as a white cane, braille and guide dogs. The current market solutions have limited functionalities, are bulky and do not utilise data effectively."
The innovators said they wanted to do something that would benefit society, and have filed a provisional patent for the product. "ViShruti can identify currency notes, identify objects and obstacles around a person and gives audio feedback to the blind person," said Upasane. "We found that many blind people were regularly cheated [while exchanging] cash. We have programmed the glasses such a way that this device can identify Indian currency notes. Broadly, it is helping uplift the visually challenged to lead an independent and digitally connected life."
ViShruti runs on rechargeable battery, which lasts four hours, and can process data in real time.
Upasane, 28, and Karunakaran, 29, teamed up while doing their master's in robotics and artificial intelligence at the University of Essex in England. "We wanted to do something socially relevant and thought that our innovation should be useful to society. Initially, we got assistance from the department of science and technology and we also used the Intel platform to develop the product," said Upasane, who grew up in Delhi.
ViShruti has already undergone beta testing at the National Association for the Blind in Karnataka and at the Devnar School for the Blind in Hyderabad. It is expected to hit the market in the next six to eight months. "We want to fix the price at below Rs 10,000 and hope to bring it down further," said Upasane.
THE SOUND OF MUSIC
While studying at MIT Institute of Design, Pune, Janhavi Joshi and Nupura Kirloskar saw deaf dancers performing on stage. They had an idea. "It was more about the problem that we were solving," Joshi told THE WEEK. "In college, we had a course called 'design for special needs'. As they [deaf dancers] cannot hear the music, they look at their instructor who sits in front and continuously gives them visual clues about the music. So, they are completely dependent on these clues, are continuously looking at the instructor and do not enjoy the art form as much as we do. So, we developed a prototype for a wearable [product], which gave them the rhythm of the music through vibrations to make them more independent and confident."
The two graduates in industrial design, both 25, made BleeWatch, a smartwatch for the deaf, and founded the company BleeTech Innovations this year. While working on the project, they started talking to the deaf, their parents and teachers, and realised that the same concept—of conveying sound through vibrations—could be used in many other ways.
"There are a lot of challenges when you start something from scratch in an unconventional space," said Kirloskar. "We wanted to empathise with this unique target audience; it was challenging. However, our design background made it a little easy. But, it was challenging to connect with the right set of people to develop this kind of high-tech product, and still make it cost effective for the end user. Considering the economic strata of most of the deaf in India, making cost-effective versions of the product will be an ongoing task."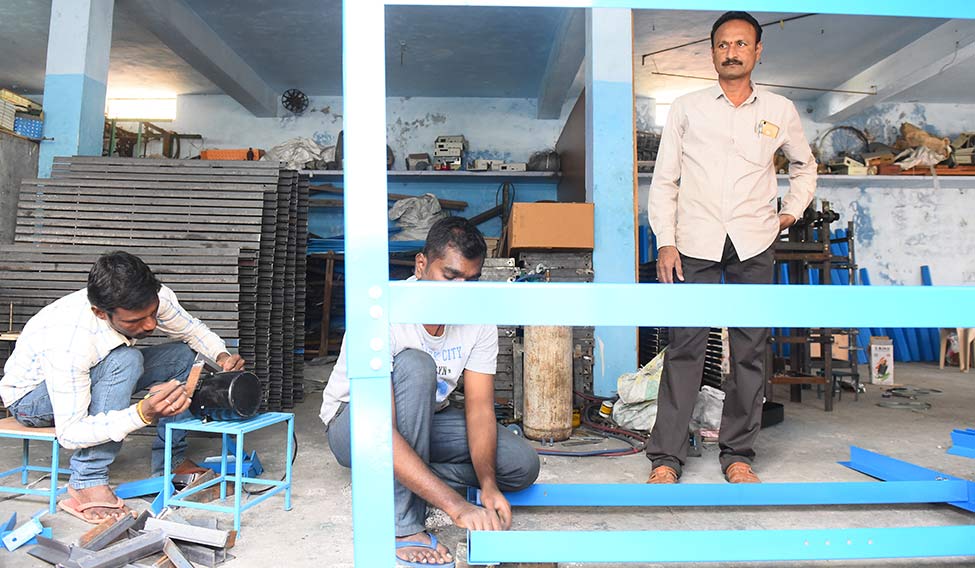 However, as Joshi puts it, the users have been the ultimate source of inspiration, and their reaction and feedback keep them going. Also, Joshi's love for dancing and sketching had helped her during the project. "I trained in kathak for 13 years, and dance is a big part of my life. In fact, that is something that led me to solve the problem of deaf dancers," said Joshi. Kirloskar is an Indian classical singer and, wherever they get a chance, the girls love to go for plays, dance shows and movies.
The innovators plan to start a pilot project with 30 deaf users from three cities—Pune, Mumbai and Bengaluru. "There was a crowdfunding campaign that has sponsored this pilot," said Kirloksar. "The device has already been tested by more than 200 people from different backgrounds. It has also been tested by prominent institutes in California and India. The product will launch in early 2018." The duo has also filed a patent for the product in India and the US.
WEAVING A WAY OUT
Mallesham Chinthakindi, 45, may not be as educated as the other innovators, but his drive and persistence have helped save a traditional weaving method in the Nalgonda district of Telangana. When he was little, Chinthakindi saw his mother weaving saris using the Asu method. "In this method, the woman has to wind metres of silk yarn around steel pins separated by a distance of four feet; she has to move her hand back and forth 9,000 times in five hours," Chinthakindi told THE WEEK. "This process is extremely painful as, each day, a woman has to do this for two saris."
The women of more than 10,000 families, in the districts of Nalgonda and Warangal, weave using this method. So, to end this pain, he wanted to create a machine replacement. Chinthakindi had dropped out of school to pursue weaving, and knew the ins and outs of the process. After years of hard work, occasional hurdles and constant innovation, he finally invented the Laxmi Asu Machine in 2003, which he named for his mother. The 250-watt machine is 60 inches long, 40 inches wide and 50 inches high, and is powered by two motors.
When he started, he knew that the machine would have five components. So, part by part, he developed and fitted mechanical devices on a wooden frame. As he did not have a solid outline, he employed the trial-and-error method, and often bought wrong parts. He lost a lot of money because of this. "I saved money from what I earned by weaving saris every month. I used to weave during the day and work on developing the machine at night. I did this for almost four years," he said.
Eventually, he discussed his idea with his wife, Suvarna, and used the money her parents gave them to carry on with his mission. Banks refused him loans as he could not give any surety. "Eventually, I borrowed money from some people and got some machine parts from Hyderabad. However, my machine still took some time and people who had lent me money started demanding it back. They felt that I was wasting time and their money," said Chinthakindi.
He moved to Hyderabad to work for an electrical contractor and, after years of hard work, completed the machine. In 2003, when the price of steel increased, he incorporated electronic parts into the machine, reducing its cost, along with its weight and noise. This also increased its efficiency. Then, in 2008, he started studying about embedded systems and created a chip that would reduce the work time by about 10 hours. He retrofitted the machines with this chip.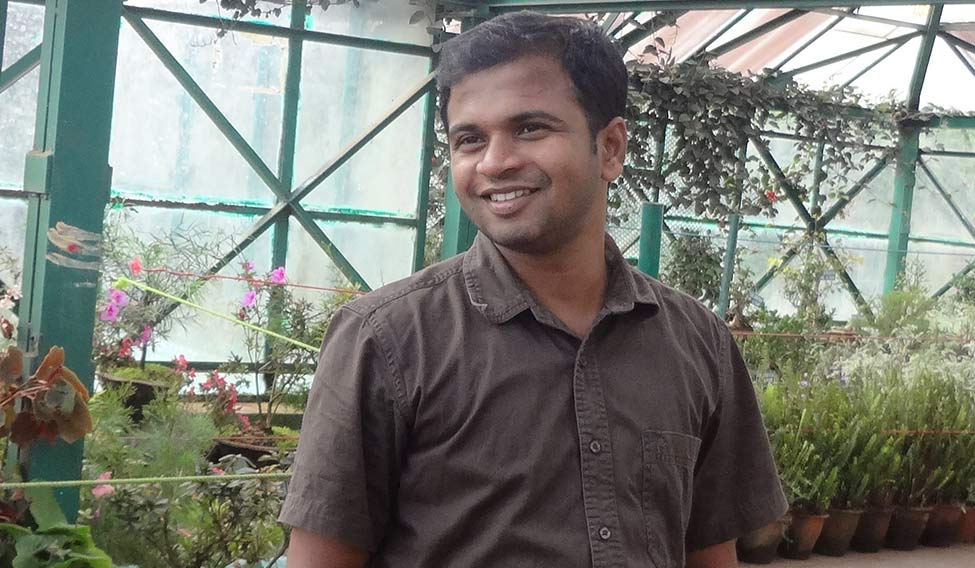 "The machine has removed the capacity constraint of the Pochampally sari industry. I have started a workshop where I produce the Asu machines and supply them to the weavers," said Chinthakindi.
After gaining global recognition, and receiving the Padma Shri, Chinthakindi still strives for the betterment of the weavers, keeping abreast of the latest technologies and developments.
FLIGHT PLAN
Drones are aplenty. But, perhaps none are as useful to farmers as the one created by iSPARGO Robotics, a startup in Karnataka. This year, the company's cofounders Avinash Rao, 35, and Kamlesh Kumar, 33, filed a patent for a micro-aerial vehicle that can spray chemicals on areca nut and coconut trees to control kole roga (fruit rot disease). The vehicle, which folds itself in half during flight to aid in navigation, is expected to be launched soon. "The vehicle can do a field analysis and can find out which areas of the field require pesticides and insecticides," said Kumar, who is also assistant professor at the Manipal Institute of Technology. "It has inbuilt intelligence and also helps farmers water tall trees. We have successfully demonstrated the machine in front of farmers. This vehicle can also move its arms while in the air so as not to damage the tree leaves."
The vehicle, which has a diameter of one metre, could also help fill the gap left by the acute shortage of skilled climbers in the Dakshina Kannada district. The few available labourers charge a lot and, during the monsoon, find the trees too slippery to climb.
A high-pressure pump is attached to the vehicle to spray the treetops. And, as there is no human contact, the chemicals can be more concentrated. Though its scope is currently limited to farm work, in future, there could be wider applications, like repairing high-tension towers and helping in military operations.
"During the course of the development of this vehicle, we had developed 10 to 12 different configurations," said Kumar. "It has a dynamic payload and has sensors attached to it. We feel that it should hit the market in the next six months."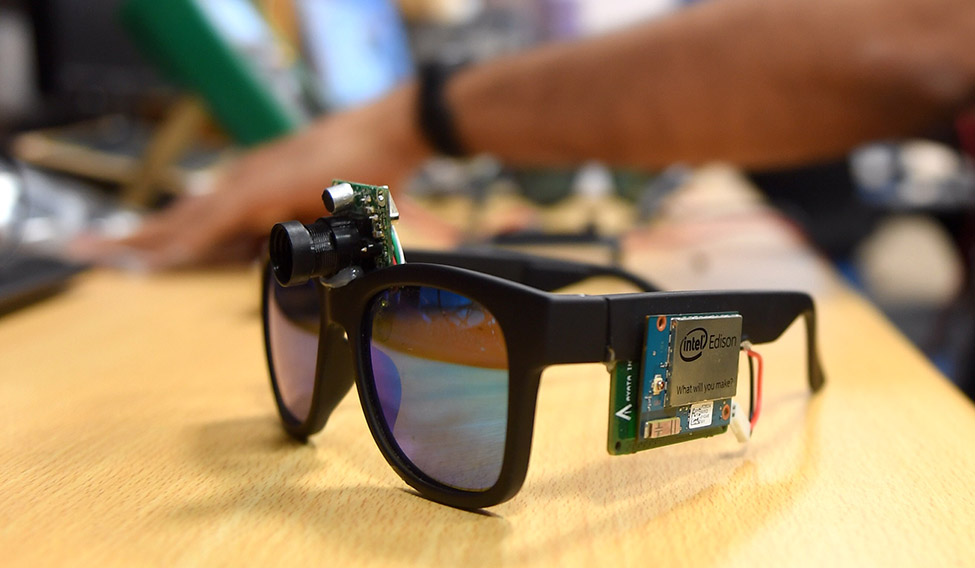 VISHRUTI FROM AYATA INTELLIGENCE
* Smart glasses for the visually challenged.
* Powered by artificial intelligence.
* Rechargeable battery lasts up to 4 hours.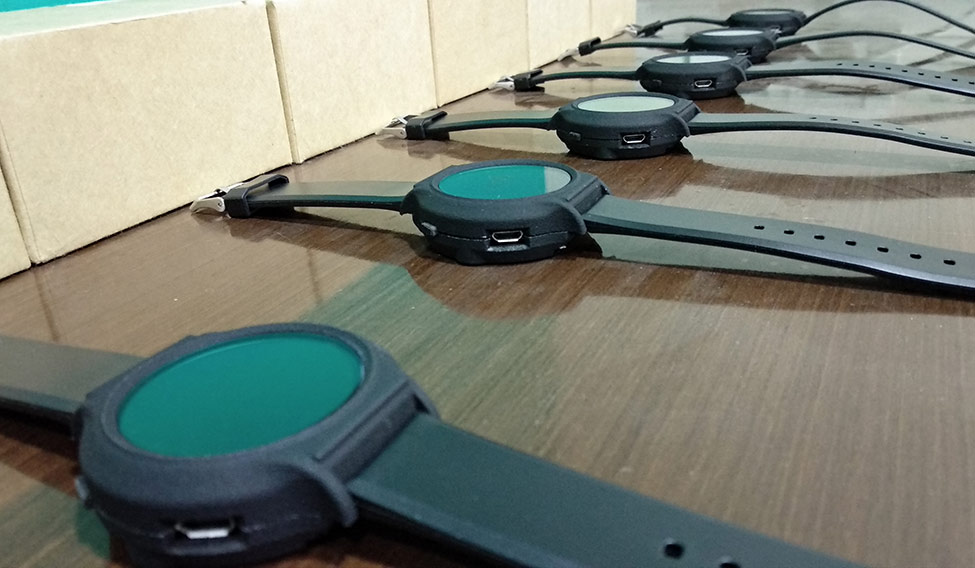 'BLEEWATCH' FROM BLEETECH INNOVATIONS
* Designed to assist the deaf.
* Records emergency sounds like doorbell, fire alarm and baby's cry into a connected app.
* When a particular sound is played, the app notifies the user with unique vibrations.
* The watch also converts sound into vibration patterns, so that even the hearing impaired can enjoy music.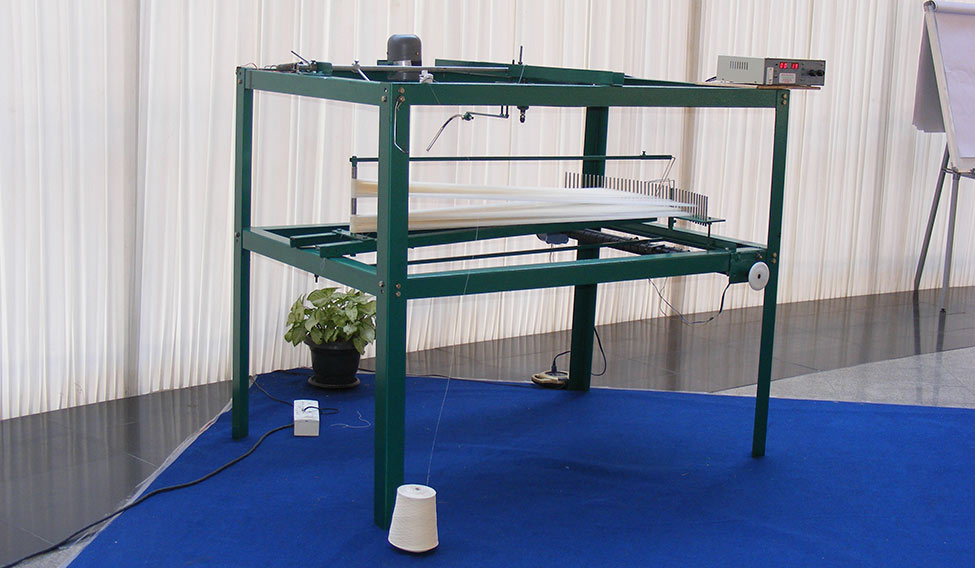 'LAXMI' ASU MACHINE
* The machine has automated the Asu process (a pre-loom activity of the Pochampally tradition of weaving sarees)
* The machine can produce raw material for 8 saris a day.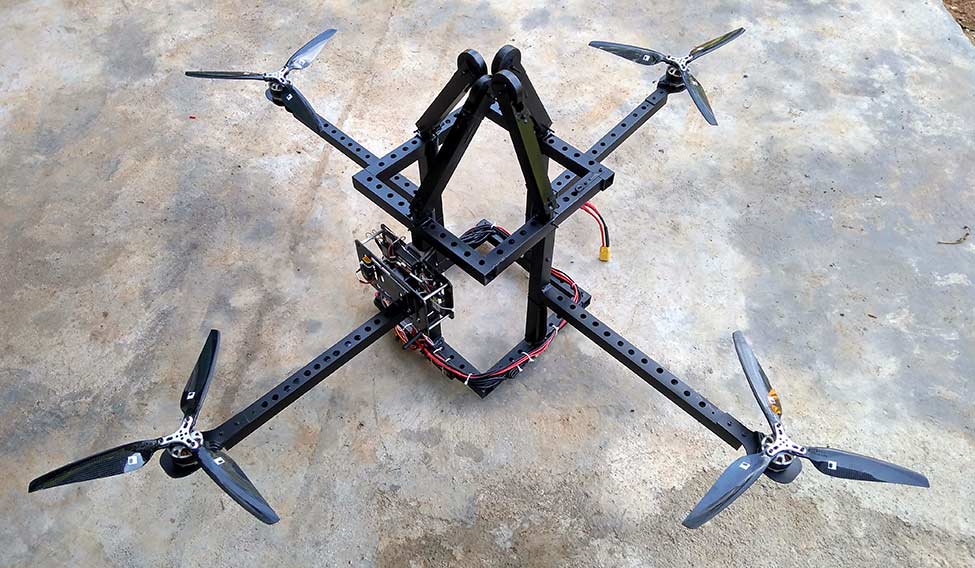 MICRO AERIAL VEHICLE
* The vehicle can suggest areas that require pesticides and insecticides.
* Can be used to water coconut and areca nut trees.