"The introduction of RERA, coupled with the lower interest rates for houses under the affordable housing scheme, will not only provide a boost to the sector, but also act as a catalyst for the growth of the economy." - Jaxay Shah, president, CREDAI

"It is very encouraging to see the entire ecosystem, including regulators, developers or banks, come together to push the ultimate objective of 'Housing for All'." - Brotin Banerjee, managing director and ceo, Tata Housing Development Company Limited

"While the concept seems to be a simple solution to current housing woes, its execution remains complicated because of the unclear policy framework." - Surendra Hiranandani, chairman and managing director, House of Hiranandani
Vijay Kumar, 37, recently invested in an affordable housing project in Yelahanka, on the outskirts of Bengaluru. As his annual salary package was about Rs 10 lakh, he was able to afford the sub Rs 40 lakh, ready-to-move-in flat. And, as it was near the new airport road, the flat was well connected to the city. He had been unable to buy a house in the city as the prices refused to come down from the Rs 60 lakh to Rs 70 lakh range. "I was able to not only get choices in the sub Rs 40 lakh range, but also to bargain for the price as more and more builders are offering competitive pricing in the affordable housing segment," says Kumar.
In fact, there has never been a better time for affordable housing in India. The segment has lost its "downmarket" label and become a serious and respectable sector for real estate developers. The demand-supply gap is still huge, but it is narrowing visibly for the first time in several decades. Over the next five years, affordable housing is likely to grow at an increasingly rapid pace, and everyone would benefit.
While luxury housing continues to hold its own in terms of its niche demand, developers today are more inclined towards creating affordable housing projects. Such houses are selling like hot cakes, and the segment is also the most incentivised segment for both developers and end users. A large part of the population is migrating to Tier-1 and Tier-2 cities, attracted by the new job opportunities created by the country's growing economy. And, as a result, the demand for affordable housing has increased exponentially. Simultaneously, government policies like the Real Estate Regulation and Development Act, 2016 have infused fresh confidence into the real estate sector, bringing fence-sitting buyers into the market.
Jaxay Shah, president of CREDAI, the apex builders association, says that, through the Pradhan Mantri Awas Yojana (PMAY), the government's dream of having a roof over every Indian's head is close to becoming a reality. "The introduction of RERA, coupled with the lower interest rates for houses under the affordable housing scheme, among other reforms and initiatives, will not only provide a boost to the real estate sector, but also act as a catalyst for the growth of the economy," says Shah.
Experts say affordable housing is becoming an increasingly attractive investment option. "On the back of the new regulations to make Indian real estate a more credible and logic-driven market, property investors are focusing heavily on affordable housing segments for the middle and lower income groups, as this is by far the most attractive investment option now," says Ashwinder Raj Singh, CEO, ANAROCK Property Consultants. "Developers also stand to seriously profit. There is an increasing trend of nuclear families, driven by young professionals, all over the country, especially the metropolitan cities where IT and other major corporate sectors hold sway. In cities like Bengaluru, Pune, Hyderabad, Chennai, Thiruvananthapuram, Navi Mumbai, Gurugram, Noida and New Delhi, young professionals are eager to own homes and settle down with their new families. So, affordable housing is a major hit in such cities."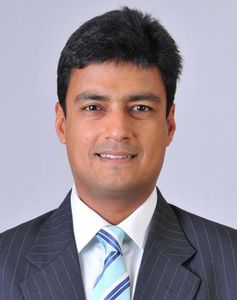 Experts, including Singh, say that the good news for the affordable housing segment lies in the government's determined policy directive to provide 'Housing for All by 2022'. "While this objective seemed a little fabulous to begin with, we are actually seeing some serious action on the ground as a result of this policy directive," says Singh. "The government is now collaborating with private builders and developers under a public-private partnership model to make housing for all by 2022 a reality. Many developers have responded positively, which is not surprising. Today, the government has provided 39 per cent higher allocations for affordable housing development vis-a-vis FY 2016-17, under the PMAY. It has also extended the Credit Linked Subsidy Scheme to loans up to Rs 1.2 million. And, while the government has also made a number of other moves to meet demand with supply and address the affordability issues for the middle- and lower-income groups, the most important stimulus, by far, has been the fact that affordable housing has now been granted infrastructure status. This translates into easy financial credit for builders and makes it a lucrative segment for them to invest in."
Some experts say the growth in affordable housing will be dictated by the shortage in India, which is around 18 million. The maximum shortage of houses is in Uttar Pradesh, Maharashtra and Andhra Pradesh. Mumbai leads with more than 350 such projects; Delhi and Chennai, with around 150 projects, are ahead of other Tier-1 and Tier-2 cities.
As per Knight Frank India's half-yearly report on the real estate scenario, 95 per cent of the shortage in urban housing is in the affordable segment. The report notes that, in affordable housing projects, two parameters play an important role—the pricing of the project and its timely completion. The report states that even in the affordable housing segment, there have been instances when the projects were not completed on time. RERA, it says, is expected to check this.
"The growth in the affordable housing segment is happening all across the country," says Shantanu Mazumder, director, Bengaluru, Knight Frank India. "The main affordable segment is the sub Rs 50 lakh segment. In cities such as Pune, the push towards affordable housing will be given by people employed in the manufacturing sector and there the demand will be more for the sub Rs 25 lakh units. In Bengaluru, which has a whole lot of white-collared technology professionals, the push will be towards the sub Rs 50 lakh range."
In its report, Knight Frank expects a structural shift from the supply side and expects affordable housing projects to come up within metro cities and in urban agglomerations like Thane, Gurugram and Noida. The report says an affordable housing project is a volume game and the major challenge for the government would be to help get suitable land parcels, and that too at a competitive price, for the project to be financially viable.
Sanjay Shenoy, joint managing director, Legacy Global Projects, Bengaluru, says that as land availability and procurement is a challenge in urban areas, a boost to PPP models and expansion to Tier-2 and Tier-3 cities will provide more options. "The increasing trend of nuclear families and a more independent generation, which prefers to have and decorate its own space, also contributes to demand," says Shenoy. "Construction technology is also waking up to the trend, with options of pre-cast concrete technology, which is cost-effective as it aids in faster completion time, stronger structures and minimum labour requirement. There is no doubt that affordable housing will prosper in the years to come. Once the sector settles in with RERA and GST amendments, the growth that we will witness with affordable housing will be at a heightened pace."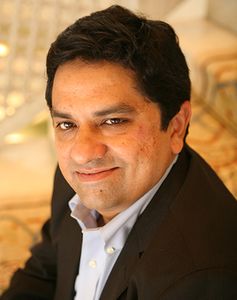 Bengaluru has witnessed a healthy demand trend within the city, and Mumbai, with its dense population, would be the one to benefit the most from this segment. Chennai—which has to accommodate people who flock to reap opportunities in the booming automobile manufacturing units—will be highly active as well.
In the private sector, real estate major Tata Housing has taken the lead in the past by pioneering affordable housing. "It is very encouraging to see the entire ecosystem, including regulators, developers or banks, come together to push the ultimate objective of 'Housing for All'," says Brotin Banerjee, managing director and chief executive officer, Tata Housing Development Company Limited. "That said, the affordable housing sector comes with its own set of challenges, which vary from funding and resource availability to monitoring laid-out mechanisms. This calls for a strong public-private partnership in research and development of modern technologies and stronger execution systems for affordable housing development. Taking forward its commitment to affordable housing finance, both public and private sector banks have reduced home loan rates to boost the sector. We believe that this is a strong movement towards growth and an extremely positive sign for the real estate industry at large. This has made it possible for salaried individuals to realise their dream of owning a home."
Banerjee says that granting infrastructure status to the affordable housing segment has encouraged the developer community to aggressively pursue affordable housing projects. "Peripheries of cities like Mumbai, NCR, Bengaluru, Chennai and Kolkata lead the affordable housing space," says Banerjee. "Locations such as Boisar and Vasind in Maharashtra, the Tumkur region in Bengaluru and Oragadam in Chennai not only display great potential as affordable residential hubs, but also allow for decongestion. These micro-markets offer good infrastructure, connectivity, accessibility to good health care, education and entertainment facilities, making them self-sustaining yet affordable housing destinations. Several developers are taking a keen interest in these markets as they show significant potential for the growth of the affordable housing segment."
Bengaluru-based Puravankara Limited has signed an MoU with CREDAI to support the 'Housing for All' initiative. "We had the distinct advantage of being one of the first organised players to move into the affordable space with Provident Housing Limited, our affordable arm," says Ashish R. Puravankara, managing director of Puravankara Limited. "Today, the affordable housing segment has emerged as the silver lining for the entire housing industry, which has been going through a little rough phase. The substantial rise in the demand for quality affordable homes, especially in the last five years, coupled with recent government initiatives, has given much-needed impetus to the real estate industry to come out of stagnation. As per a study, the affordable housing segment is predicted to grow 1.5 times in the next 20 years. All the data points towards the fact that the future of 'Housing for All' can only be addressed by the affordable housing sector."
Says Shaishav Dharia, regional CEO of the Mumbai-based Lodha Group: "We are seeing tremendous growth and confidence in the affordable segment. Under our Casa brand, we have developments in the price range of Rs 45 lakh to Rs 70 lakh in Palava. Our affordable housing developments in Thane and Palava are seeing disproportionate growth and consistent demand. Introduction of multiple drivers like regulation, fiscal incentives and continued urbanisation have propelled the best affordability seen in eight to ten years."
He says that, with the advent of RERA, customer confidence has improved significantly because of the introduction of protective measures for buyers. At the same time, by providing affordable housing status to homes under 60sqm carpet area, developers have benefited through tax benefits and lower cost of funding, resulting in a win-win situation for both. "Looking at the promising growth that the affordable housing segment showcases, interest rates have dropped from 10.5 per cent to 8.3 per cent in the past 12 to 18 months," he says. "Recent reforms announced for the affordable housing segment are acting as catalysts for reinstating growth in the overall real estate sector. The affordable housing segment is likely to grow to Rs 6 trillion in size from the current Rs 1.5 trillion in the next four years."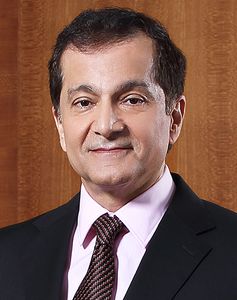 As per the findings of India Ratings and Research, a credit rating agency, there would be a demand for 25 million houses, during FY17-FY22, in the medium- and lower-income group categories. A combination of factors, such as the government's financial and policy thrust, regulatory support, rising urbanisation, increasing nuclearisation of families and increasing affordability, is converting latent demand into a commercially lucrative business opportunity. The agency expects the sector to attract more than Rs 200 billion of equity inflow during FY17-FY22, which would support growth.
Ravindra Rao, chief executive officer, Grihashakti-Fullerton India Home Finance Company Limited, says that interest subsidy on housing loans doesn't just increase the affordability of the borrower (by effectively reducing the interest rate), but also reduces the effective loan-to-value ratio for the financiers.
"There is a sizeable opportunity going forward as there are a lot of private equity players, large builder houses and specific regional players who are expecting to make forays into this segment," he says. "The private sector and other stakeholders will, in the long run, play their part in improving affordability of homes for low-income customers and the increase in supply of low-income housing. On the supply side, increase in income tax rebates against home loan interest, more builders foraying into affordable housing segment, innovative construction technologies, and small formats and small houses would help. On the demand side, faster subsidies for the segments who cannot afford privately built housing and the scale that the small to mid-size home finance companies (HFCs) are looking for will most certainly help. One would see a greater penetration of HFCs in geographies with no or limited financial institutions and improved visibility of housing finance for low-income customers."
Rao says that, over the years, the number of developers has significantly multiplied. "The state governments have also aided growth by implementing customised delivery models," he says. "For instance, Rajasthan, Gujarat, Odisha, Maharashtra and Madhya Pradesh have promoted public-private partnership under PMAY. The Singapore model of rental housing and single-window clearance has been imbibed in the state of Telangana. In Karnataka, the affordable housing policy covers new construction, group housing and slum upgrade or redevelopment."
Though there has been much fanfare around affordable housing, some reputed builders such as Surendra Hiranandani, chairman and managing director, House of Hiranandani, have a different viewpoint. He says that, since 2010, there has been a lot of pain in the market; developers sold properties at low prices and then were hit by severe inflation, resulting in a large number of projects not being completed. Construction and approval costs had spiralled out of control. This was coupled with very high interest rates, as borrowings are essential for construction projects. Most projects sold in that period resulted in heavy losses on the balance sheets of the developers. "Even though the demand for affordable housing is humongous, there are multiple concerns owing to which developers are hesitant to enter this segment," he says. "While the concept seems to be a simple solution to current housing woes, its execution remains complicated because of the unclear policy framework. The government should redefine the same, keeping in view the different geographies in India. While it has announced tax benefits to encourage more builders to construct affordable homes, the turnaround will be difficult without access to cheaper capital as the margins are very thin in this space."
He also says that the lack of availability of urban land at reasonable price, rising costs of construction, high fees and taxes, regulatory issues and unfavourable development norms are a few of the major constraints restricting the desired growth and implementation of affordable housing. "Such pain points should be addressed as early as possible, because the problems associated with ever burgeoning population and rapid urbanisation will escalate exponentially in the coming years," he says. "The demographics of our country ensure that the real estate sector needs to grow to meet the demands of an ever-growing economy."