Like chess, cricket can wear you out mentally when nothing you try seems to work. The key is to stay focused and keep coming back with your best move.
Picture this: It is a solemn birthday celebration for Russell Adams, vice president of commercial operations, at the Royal Challengers Bangalore camp in 2016. As players and staff gather around and wait for him to cut the cake, a scrawny guy walks into the room and smashes the cake on Adams's face. "Happy birthday, sir," he says to the astonished chief, with a wide grin on his face. Luckily for the audacious prankster, the birthday boy joins in the peals of laughter heard around the room.
Daring by nature, Yuzvendra Chahal has pulled off greater surprises on the cricket field with his unreadable deliveries. As RCB's leading wicket-taker in the last two editions of the Indian Premier League, Chahal emerged from the shadow of fellow leg-spinner Amit Mishra to become a world-record holder in T20I this year. His journey, however, epitomises patience and an unwavering will to succeed. And, these are traits he credits to bygone days as a chess player.
The image of Yuvraj Singh scooping Chahal in his arms is one that will long be etched in the minds of cricket lovers in India. It was the moment the wily spinner bagged his sixth wicket of a T20I game—a feat previously achieved only by Sri Lanka's Ajantha Mendis. That spell in the final game against England, in Bengaluru in February, turned out to be a match-winner that also helped India clinch the series. Chahal was named man-of-the-series.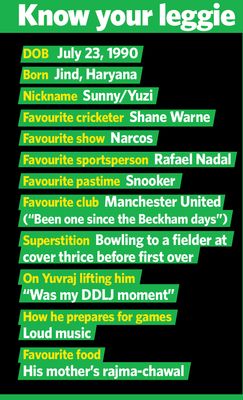 "I had no idea about the record, until I got off the field," he says. "To me, it was unthinkable for a bowler to take six wickets in a format where you are given only four overs to bowl."
Hailing from Jind, a small town in Haryana devoid of adequate sporting facilities, the multi-talented boy is as humble as his hometown. His mother says that despite his exploits, her famous son is still the same, down-to-earth boy that left home years ago. His parents hope that he will put Jind on the map the same way M.S. Dhoni brought Ranchi to the limelight. Jind has never produced an international cricketer before, so every time Chahal takes a wicket, there is much merry-making in the town.
But, the gentleman's game was not this 26-year-old's first love. He is the only Indian to have ever represented the country in both chess and cricket, and is still listed on the World Chess Federation's website.
"I bought him a chessboard when he was six to keep him indoors, away from the bullies in the locality," says his father, K.K. Chahal, who is a lawyer. "He picked up the game quickly and when I started to lose to him, it got embarrassing for me and I got my daughter to play with him." It only got better from there, as both children became state champions.
The only time the skinny boy stepped out in the evenings was to play cricket at a ground nearby, with seniors that included district-level players. Mastering yet another sport, he played his first BCCI tournament, in the under-14 category, in 2000.
Juggling the two games, Chahal became the national under-12 chess champion two years later, and represented India at the World Cup held in Greece in 2003. He didn't get far in the competition, and on returning, he decided to drop chess to focus on cricket.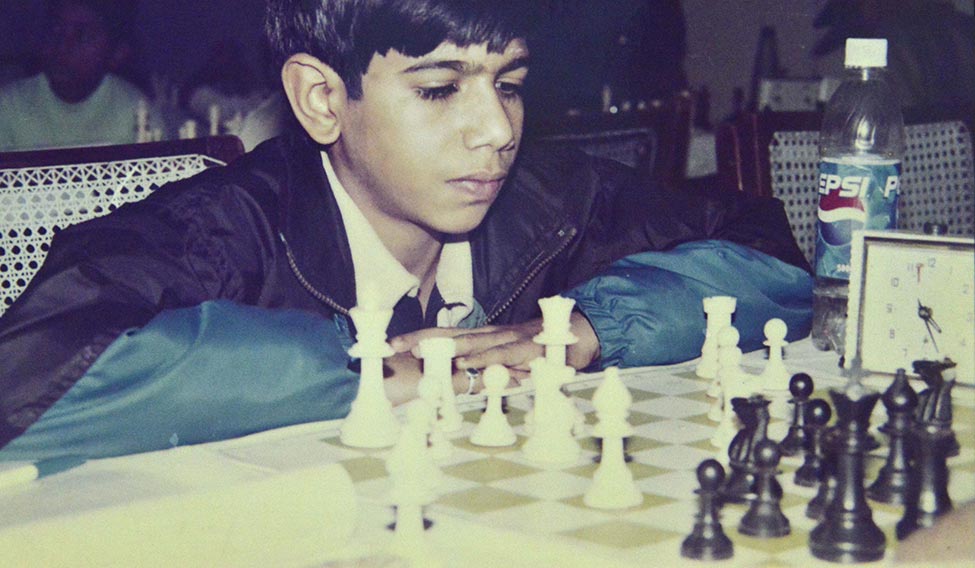 "The decision to stop playing chess was taken because the game lacked popularity here and coaching was very expensive," says his father. "It was Ranbir Singh Mohindra [a local from Jind] who had sponsored his trip to Greece and has backed him up throughout his career as a sportsperson." Chahal's father is effusive in his gratitude towards Mohinda, the Haryana cricket association and its secretary Anirudh Chaudhary, attributing all of his son's achievements on the cricket pitch to them.
As Chahal slowly made his way through the cricketing ranks, the introvert turned into a dressing room live wire. "He's the heart of our team and is still as bubbly as he was in his teens," says Haryana head coach Vijay Yadav, a man who noticed the boy's talent at the under-19 level.
Yadav affirms that a good leg-spinner is a rare breed these days, and one that is much needed for team India. Says Yadav, "Though he does not look it, Chahal is a brainy guy and judges the pitch well. It's a battle of two minds out there and you need to be one step ahead." And this challenge is one that Chahal says he relishes. Like the pieces on a chessboard, he chooses his next move, in this case his variations, with calculative intent.
"When playing chess, I had to sit for hours without saying a word," says Chahal. "It built patience and sharpened my mind. Like chess, cricket can wear you out mentally when nothing you try seems to work. The key is to stay focused and keep coming back with your best move."
His patience was put to the test after being picked by Mumbai Indians in 2011. In three years, Chahal played only one IPL game for the side. At the 2014 player auction, Royal Challengers Bangalore bought Chahal at his base price. Since then, Chahal has become indispensable to the team, snaring 56 wickets in 42 games. He was a contender for the IPL Purple Cap in the last two years, finishing as one of the league's top three wicket-takers in both years.
"It was a bargain buy," says Sandeep Raj, video analyst for Haryana and RCB. "Nobody was bidding for him and I knew we needed a potent leg-spinner. Luckily for Chahal, I knew him well and we were able to make a call. His versatility and intelligence has helped him adapt to any situation. Fearless would be one word to describe him."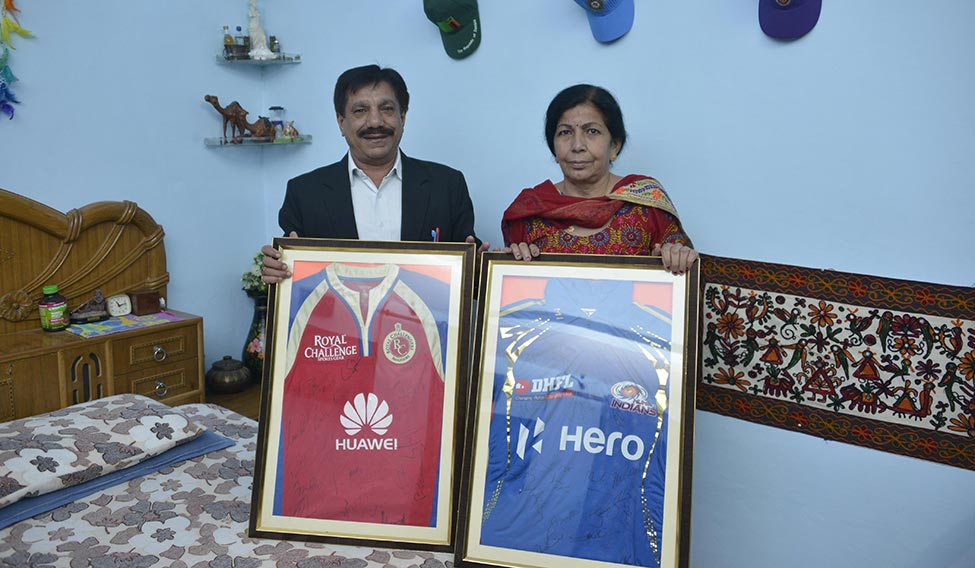 Like many others of his era, Chahal is a product of the IPL. Opportunities to represent his state were hard to come by, since Haryana was home to a more experienced leg-spinner, Amit Mishra. He credits Mishra for imparting valuable advice to him, through the long chats at the nets. In his first full Ranji season, in 2016, Chahal was Haryana's highest wicket-taker. "My ultimate aim has been to play Test cricket for India. It's a different league altogether," he says.
The role Virat Kohli has played in his rise is unmistakeable. Chahal credits Kohli for playing the "big brother" role, both on and off the field. The captain's confidence in the leggie's abilities helped him break into the national team and reunite with coach Anil Kumble, having earlier associated with him at Mumbai. Chahal says that he has a lot to learn from Kumble, particularly the way the veteran reads pitches during games.
But no one has influenced him the way Shane Warne has. Chahal was so mesmerised by the Aussie leg-spinner that he would mimic Warne's bowling action, all through his early teens. It wasn't until his under-19 days that he switched to a style he was comfortable with—a short, brisk run before the delivery, rather than walking a few steps like Warne.
Despite having to sit out Haryana's final few games in the Vijay Hazare trophy this year because of injury, Chahal got permission to stick around with the team. He took part in the team sessions and continued to back them. The tournament attracted just about a handful of spectators, who would throng the pavilion after every game to talk to, or take a selfie with, team India's latest sensation.
Outside cricket, Chahal is said to be a fun person to know. He's the life of every party, has an active Instagram account, watches shows on Netflix and loves to go on long drives. One interest that stands out is his love for qawwali. "I grew up listening to the likes of Attaullah Khan and Fateh Ali Khan at home. Depending on my mood, I switch to these classics and it eases my mind," he says.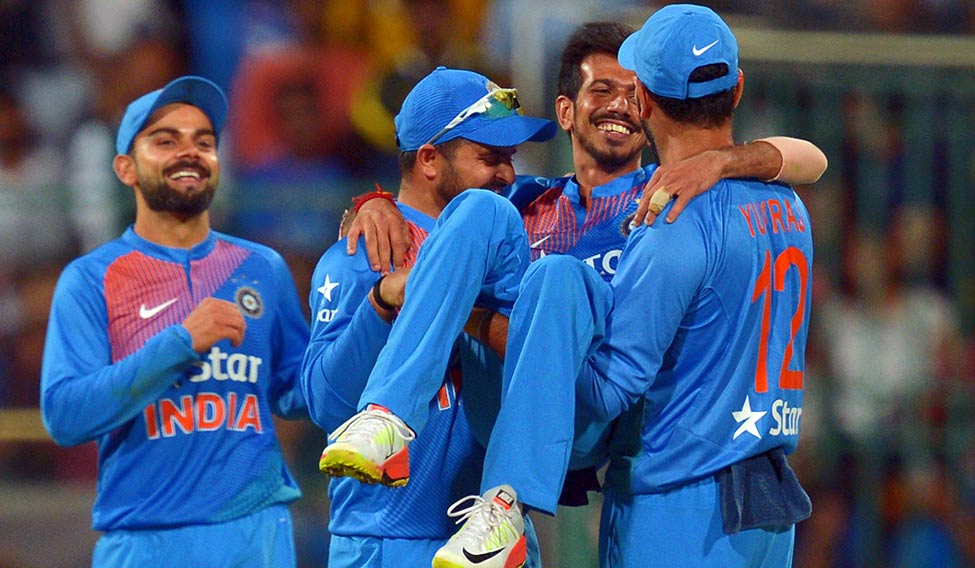 So what would 'Yuzi' Chahal have been if he had not taken to sports? "I have a fascination for the Indian Army," he says. "My uncle was a brigadier and as a child, I would often dream of following that path. It was my skinny physique that made my parents douse that dream."
One wonders whether there is a special someone in this dextrous bachelor's life. "I have absolutely no time for love!" he says with a hearty laugh, as he gears up for yet another gruelling IPL campaign with RCB.
Legendary Pakistan leg-spinner Mushtaq Ahmed once said that T20 is like chess for spinners. If so, there's no better man for the job. Behold the grandmaster!