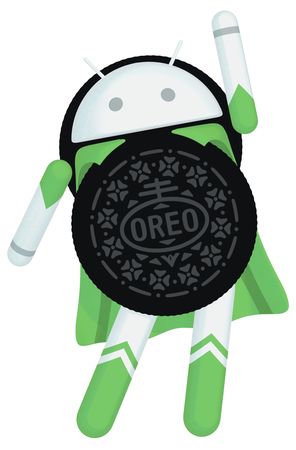 With every dessert-themed Android release from Google comes its share of goodies. The changes that are most visible to users are the cosmetic ones to the user interface and apps, although a lot goes unnoticed under the hood. Android 8.0, titled Oreo, was released in August 2017, and with it came Project Treble, one such internal modification.
In December, Google announced that a meagre 0.5 per cent of the phones in the market had the latest version. Since the turn of the year, there has been a rush of manufacturers rolling out the Oreo update. If you are somebody flirting with the idea of buying a new phone, Treble might be important for you in making that choice.
Every time Google released a new version, phone makers had to wait on the silicon chip manufacturers to upgrade the hardware to be compatible with the new update. To make things worse, until Oreo, Android devices could only be upgraded to a maximum of two versions. More than missing out on cooler features with every version, not getting the latest security updates is a more serious issue, making your handset vulnerable to new threats.
In earlier versions, the phone's low-level hardware code and Google's high-level operating system code were blended together. With Oreo, Project Treble creates a separation between the Android OS framework and the hardware code implementations—hence 'treble' (three layers). Updates can now be added above the existing structure (think building blocks) instead of remodelling the base.
It helps device makers focus on adding their personalised tweaks to the framework and eliminate the time taken by chipset manufacturers. Since Android uses Linux, it is worth noting that the kernel's support has been extended from two to six years. So, your device will be eligible for more updates.
If you are looking to buy a new Android phone this season, go for a model that is launched with Oreo baked-in. Chances are that with Treble you get quicker and more over-the-air software updates and won't have to go for a handset upgrade every two years.