Every seat of power bears the imprint of the first bum that was placed on it. If the first man made a deep impression, the successors would have a difficult time to fit into it and fill it in. Unfortunately, for them, history judges them in comparison and contrast to the first.
So it has been with the post of the national security adviser. The first incumbent, Vajpayee's man Friday Brajesh Mishra, who also held the post of principal secretary, left too deep an impression on the seat.
But fortunately for India, successive prime ministers have found men who were capable of filling in the deep imprint left by Brajesh: J.N. Dixit, M.K. Narayanan, Shivshankar Menon and now Ajit Doval.
The interesting thing here is that out of India's five NSAs so far, four could speak Malayalam. Many don't know that Ajit Doval belongs to Kerala cadre of the IPS and speaks Malayalam, and that J.N. Dixit was a thoroughbred Malayali. His real parents were Munshi Paramu Pillai and Ratnamayee Devi.
(There is an interesting story about how Dixit got his surname. His parents were Gandhians and freedom-fighters. After Paramu Pillai's death, Gandhi, who was promoting widow remarriage, asked Ratnamayee to marry one Dixit in his ashram. Bapu also put a condition. Even the children from the first marriage should bear the surname of the stepfather. Thus the boy who should have been J.N. Pillai became J.N. Dixit.)
The high noon of the "Mallu mafia" was during the Manmohan Singh regime. Not only did Singh have three successive Malayali NSAs–Dixit, Narayanan and Menon—but his principal secretary through most of the regime was a Mallu, T.K.A. Nair.
That was also a time when the "Mallu mafia" virtually presided over the entire national security establishment. There was A.K. Antony as defence minister, M.K. Narayanan as NSA, Shivshankar Menon as foreign secretary, Hormis Tharakan as R&AW chief, and T.K.A. Nair as the PM's principal secretary.
This correspondent remembers an Army Day reception, the tea party held on the lawns of the Army chief's house on every Army Day. As usual we newsmen gathered around these security heavyweights, and it so happened we all gathered in one corner of the vast lawn. There were Antony, Narayanan, Menon and Nair. One of us asked them some sensitive question and they suddenly began consulting one another in Malayalam. It was then that Antony spotted me and hastily cautioned the others, "Stop it, this man knows Malayalam." My hope for an exclusive story went for a toss.
This book, by another Mallu, Ravi Velloor, is about the rising economic and strategic profile of India, seen largely through the eyes of an Indian journalist who has worked mostly abroad and for a brief while from Delhi for a foreign publication. We excerpt here, with permission from the publisher, passages from the chapter on 'Slaying the Mallu Mafia'.
Book excerpts
The Mumbai attack, which had blemished Narayanan's reputation—after all, he coordinated the nation's intelligence apparatus—had only hardened his outlook. Manmohan had immense respect for the NSA. His integrity was unimpeachable, his grasp on intelligence and national affairs unquestionable. But Narayanan also had a puckish sense of humour and Manmohan probably suspected he was sometimes the target of the NSA's mirth and that he didn't always get Narayanan's full respect. In all that, Narayanan was a complete contrast to Shivshankar Menon. For one thing, the foreign secretary did not seem to harbour firm prejudices. Cerebral and soft-spoken, the Scindia School and St Stephen's College-educated Menon, who had been his nation's envoy to Israel, Sri Lanka, China and Pakistan, was a favourite with Manmohan. He had passed over a dozen officers to appoint Menon foreign secretary three years earlier, when he still retained an occasional bold streak and could assert himself. Menon had not only been an excellent foreign secretary, he had proven his personal loyalty to Manmohan as well. In June 2009, at a meeting with his Pakistani counterpart, Yousuf Raza Gilani, on the sidelines of the Non-Aligned Movement summit in Sharm-el-Sheikh, Egypt, Manmohan had yielded to Pakistani pressure and instructed his foreign secretary to include a line in the joint statement that seemed to suggest that Pakistan was aware of Indian involvement in the insurgency in Balochistan, a Pakistani province bordering Iran. Since Manmohan had given Menon the instructions in the presence of the Pakistani leader, there was little the bureaucrat, who would have instantly guessed at the furore that would erupt at home, could do to contradict his boss. The line that was announced in the joint statement seemed innocuous to all except those who quickly surmised its import: "Prime Minister Gilani mentioned that Pakistan has some information on threats in Balochistan and other areas."
When news of the Indian "concession" travelled home the predictable uproar followed. India had always claimed it kept its hands off the insurgency wracking Balochistan and now, here was Manmohan seeming to acknowledge it, however elliptically. Even the Congress party would not back its prime minister. At this point, Menon had stepped in, taking the blame upon himself by calling it a "drafting error". That deflected public anger, no doubt putting Manmohan, who abhorred criticism, in Menon's debt.
---
It was commonly said in the PMO that the two MEA officials Manmohan liked most were Menon and his predecessor, Shyam Saran, who had been drafted, in retirement, to help complete the negotiations on the nuclear deal. "When Shyam enters the room, the PM's eyes light up," a senior figure in the government told me once. "When Shankar walks in, his whole face lights up."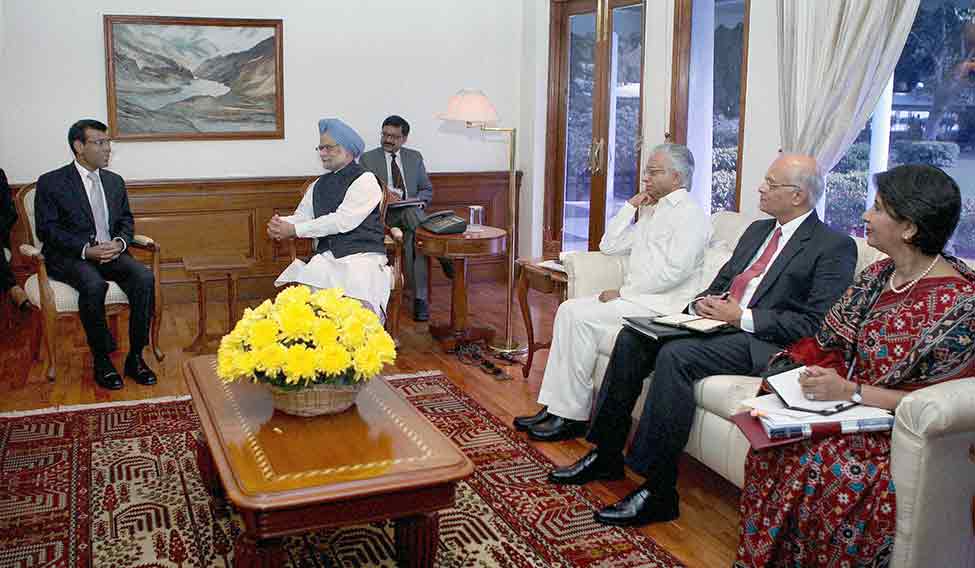 Now, as the elegant Menon prepared to retire at the end of July, Manmohan, reluctant to see him leave, pondered whether to extend his foreign secretary's tenure by a year or more. But Menon suggested that he would not want to stay on, since it would upset the career paths of those waiting to succeed him. Nirupama Rao, another China hand, was ready and would miss her turn if he continued. There had been controversy enough when he was appointed, with several officers senior to him resigning, angered at being overlooked. Now, Menon did not want to fuel Foreign Service angst by overstaying and holding up the prospects of those junior to him. Manmohan asked Menon what he intended to do next. The diplomat, picking his words carefully as ever, said he would take a break and consider his options, perhaps even accepting a lecturing position for a while. "Don't agree on anything without telling me first," Manmohan instructed. They understood each other perfectly. Menon wanted nothing less than the NSA's job; Manmohan's task was to find a way to give it to him.
---
In Manmohan Singh's first term, it was the Mallu mafia that dominated New Delhi. The key members of the Mallu mafia comprised a triumvirate of the principal secretary, TKA Nair, national security adviser JN Dixit and then-internal security adviser Narayanan. All had the rank of minister of state.
Beyond the PMO, the Mallu mafia also extended to Sonia Gandhi's household, where her key aides—PP Madhavan and Vincent George—were Malayalees. In the president's office, the top bureaucrat was another Malayalee, Christy Fernandes. The head of India's external intelligence agency, RAW, was Hormis Tharakan, a Malayalee. Mallus also held assorted slots in the higher bureaucracy. Despite their ominous label, the Mallus were generally recognised as a bunch of efficient individuals, combining deep loyalty with high levels of integrity and a prodigious capacity for hard work. Still, they were hardly a cohesive group. In my knowledge, the only time the top Mallus met socially in a substantial number was when civil aviation secretary Madhavan Nambiar organised a dinner at his home in early 2009, which was attended by Narayanan, Nair, home secretary Gopal Krishna Pillai and Shivshankar Menon along with their wives. Only the spouses of the last two were non-Malayalees.
The higher bureaucracy in India is dominated by the Indian Administrative Service. Ordinarily, Nair, who is from the 1963 batch of the service, should have been the natural leader of the pack because of his position, IAS pedigree and constant access to the prime minister. But he was junior in the civil service to both Dixit and particularly Narayanan, and did not have the personality to dominate either man. Besides, Nair was disadvantaged by the knowledge that he had not been Manmohan's first choice as principal secretary. That was Montek Singh Ahluwalia, a fellow economist and a Sikh.
---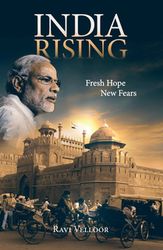 Fifteen months after Narayanan was banished to West Bengal, TKA Nair, the remaining pillar of the Mallu edifice in PMO, was moved out as well. The Gandhi family, alarmed at the government's precipitous slide, introduced its own nominee, Pulok Chatterji, as Manmohan's principal secretary. Nair, defanged but still the prime minister's man, was retained in PMO, as an adviser. Both PMO and Congress could have used the services of the surefooted Narayanan, if not his counsel, to control the damage and reach out to influential sections of the political class and media. A classic case was Andhra Pradesh, the biggest of the southern Indian states. There, when Congress badly bungled the succession after the death of its popular state chief minister, YSR Reddy, Narayanan's influence with the Reddy family—YSR respectfully always addressed him as "Narayanan-sir"—could have prevented the messy fallout from Sonia's refusal to allow YSR's controversial young son to succeed his father. Today, Andhra Pradesh, which sends 42 MPs to parliament, has been split into Telangana and the rump state of Andhra Pradesh. In what was once its southern bastion during YSR's time, Congress stands decimated.
INDIA RISING: Fresh Hope, New Fears
By Ravi Velloor
Published by Konark
Price: Rs 695; pages 368