India, which has been looking east since the 1990s, has begun to act east and the world is taking note. Vice President Hamid Ansari felt it firsthand in the Music Hall of Chulalongkorn University in Bangkok, Thailand's oldest and the most prestigious. Sitting in the front row to listen to his lecture on 'India, Thailand and ASEAN' was Pakistan's ambassador to Thailand, Sohail Khan. Khan had asked for an invitation to the lecture, and the university, with the concurrence of the Indian mission, had accorded him a seat of honour in the front row.
But more concerned would have been the Chinese who have been getting active not only in the southeast Asian waters, but the entire Indian Ocean. Soon after boarding his special Air India flight on February 1, Ansari made it clear that the main objects of his five-day tour of oil-rich Brunei Darussalam, which is ruled by the world's richest sultan, and Thailand ruled by a strange military-monarchy combine, were economic and strategic. "Look East is now Act East. It is a strategic perception developed over time," Ansari said, making it clear that he would look for oil, gas and a fertiliser plant deal in Brunei along with closer military ties, and investment from and closer strategic ties with Thailand. Naturally, India's Asian neighbours were jolted to watch his progress, as Thailand's military Prime Minister General Prayuth Chan-o-cha received him with a rare 19-gun salute.
Both Brunei and Thailand are worried about the rise of China, especially its aggression in the South China Sea which has now been found to be rich in oil and gas. Little Brunei, which has nothing but oil to export ("a one-product country", as Ansari put it), is more worried because the South China Sea washes the entire 161-kilometre coastline of Brunei.
Bruneian officials briefed Ansari's delegation on the code of conduct it was developing with ASEAN for navigating through and drilling for oil in the South China Sea. "Brunei and India are on the same page on this," said Secretary (East) Anil Wadhwa, an old Thailand hand who accompanied the vice president. "Both believe that the issues can be solved through negotiations."
Brunei, which won freedom from the British as late as in 1984, still hosts a British Gurkha battalion, and has been reportedly sounding out India to get them replaced with an Indian regiment of Gorkhas. However, official sources denied this. The discussions on defence matters "pertained to joint army and navy exercises, ship visits, institutional agreements and training," said a Brunei military official. He said "very senior Brunei military officers are being sent for training at India's National Defence College." The two sides agreed to enhance such ties further. A middle-level defence delegation will soon fly to Delhi to work out the modalities of newer training programmes and joint exercises.
All the same, officials are ruling out any kind of assertive one-to-one military diplomacy by India. "We will be working through ASEAN," said Wadhwa. "Brunei wants to develop its ties with China, ASEAN and India. It has a keen interest in the ASEAN security architecture."
Though ruled by a fabulously rich sultan who has visited India thrice, Brunei has been in a bit of trouble of late with the price of oil crashing. "They have very little oil to export to us," Ansari said in his chat with the Indian media. So Ansari's attempt was to see if India could set up a fertiliser plant in Brunei itself, making use of the gas there as feeder material, like the one India has set up in Oman. Brunei has said yes.
Bruneians have been looking at India as the home of most of their teachers—meet any Bruneian who has been to school or college and he would first talk about his Indian teachers. Even Ansari heard this from several Bruneians, including a few princes. Now young overseas- or home-trained Bruneians have come up to replace the Indian teachers, but Bruneians say they still want doctors, engineers and researchers from India. A memorandum of understanding was signed for upgrading health care, medical education and research, and another on cooperation in sports and sports management.
Brunei knows that India is forging ahead in both science and engineering. Brunei hosts one of Indian Space Research Organisation's tracking and telemetry stations which monitored India's Mars mission. But there wasn't much on higher education. The sultan has been giving scholarships to bright young Bruneians to go abroad and study, and most have been going to England. "We don't understand why Indian universities are not coming forward to take a few of them," said an Indian professor at the University of Brunei.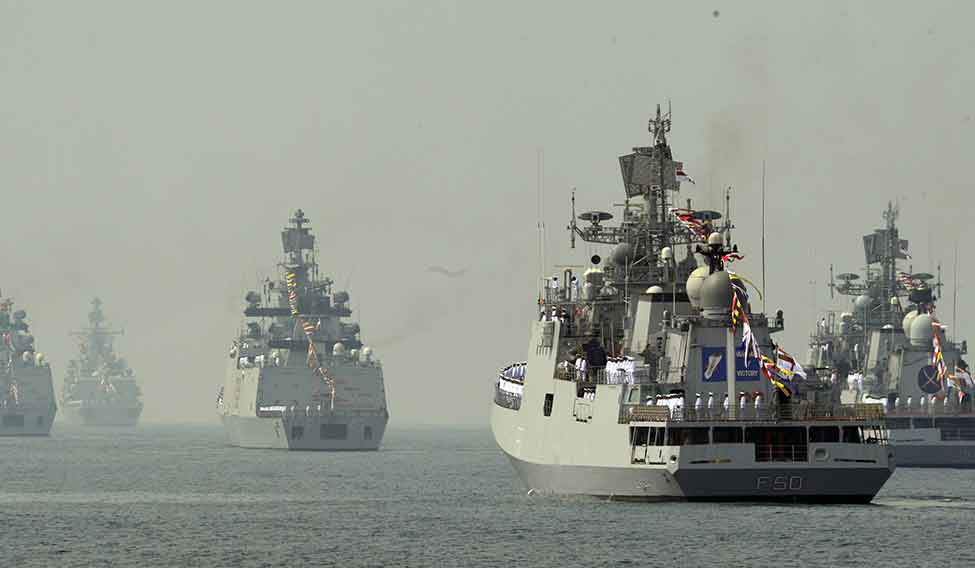 The Thais, who are geographically closer, have been getting closer culturally and strategically, too. (The military ruler is also a music composer who personally chose the musical accompaniment for the banquet he hosted in Ansari's honour.) The Thais promised that their scholar-princess Maha Chakri Sirindhorn, who hosted the World Sanskrit Conference in Bangkok last year, will fly to India this year to receive the first World Sanskrit Award that the Modi government has set up. And Thailand, which has strong Hindu and Buddhist traditions, looks to send more pilgrims to Gaya, Kushinagar and Varanasi, and a few scholars to Nalanda. "We look to India as the place of not only Ramayana and Buddha and Sufism," said Prof Surat Horachaikul, founding director of the India Studies Centre at Chulalongkorn University, where nearly half a dozen scholars are teaching Sanskrit, Hindi, Indian history, culture and politics to more than 40 students.
But Ansari is careful not to rub too much on Indology as a token of India's soft power. "Terms such as Indology and orientalism were coined by the Europeans during the colonial period," he said in his chat with the media. "Now, we got to have more interest in India to study Thai and other southeast Asian cultures, too."
The economic dimension of Act East was more on display in the Thailand leg of the visit. "There are plans for an east-west corridor and a north-south corridor in Thailand, both of which can be connected to us," said Wadhwa. "We would like to link through them to the markets here and vice versa."
Thailand, which is fairly industrialised, has interest in Narendra Modi's 'Make in India', which Ansari referred to several times in his bilateral talks, banquet speeches and university lectures. A delegation from India's Foreign Investment Promotion Board had been to Thailand recently. "They are fairly advanced in auto-components, electronics, prefabricated housing, plus of course hospitality business," said Wadhwa. "We have invited them to come and explore."
The Thais have been especially helpful in nabbing fugitive terrorists and gun-runners from India and handing them over. Minister of State for Home Haribhai Parthibhai Chaudhary had chats with the Thais on further boosting the extradition ties.
Strategic aspects dominated the talks with the Thais, too. While Ansari's jumbo-jet was winging its way to the southeast, Thai warship Sairburi, captained by Surakit Phongam, was sailing towards Visakhapatnam to take part in India's first international fleet review conducted in the eastern waters. Indeed, for the Thai sailors there was nothing new, they have been exercising, as well as patrolling the Andaman Sea, with the Indian Navy.
Ansari, too, pointed to how India and ASEAN have been upgrading their ties to a strategic partnership since 2012, and how "Thailand has played host to ships of the Indian Navy and the Indian Coast Guard on several occasions in recent years." Indian and Thai armies have also been working together in Exercise Maitree, and India has agreed to send a contingent to take part in Exercise Cobra Gold, the largest multinational exercise sponsored by the US, which takes place in Thailand. As if these are not enough, General Chan-o-cha also promised to send his deputy premier, who is also his defence minister, to India this year to see how defence ties can be boosted further.
All the same, notions like export of democracy seemed to be far off the Modi government's new agenda for the east, unlike in the George Bush-Manmohan Singh days. Perhaps, there is no need either. General Chan-o-cha has promised to hold elections next year, and hand over power to a civilian government, but before that he will visit India to cement strategic ties.