"Cacao is a noble commodity that resonates with millions of people, and it demands to be talked about with passion" - Vincent Marou
You could be a chocolate lover, but do you hold it in your hand, savour its aroma, let it melt in your mouth, explore its subtle flavours and feel satisfied in its lingering aftertaste? If not, perhaps, you don't know this love of your life enough, says the certified chocolate taster L. Nitin Chordia.
The difference between eating and relishing a chocolate was one of the biggest eye-openers for Nitin at International Institute of Chocolate and Cacao Tasting (IICT) in London, where he pursued two of the three levels of chocolate tasting certification in 2014 and 2015.
"Chocolate tasting is more than eating candy, it's a serious but pleasurable experience connecting us with ancient flavours that go back thousands of years into the history of cacao," says IICT co-founder and Nitin's mentor, Martin Christy.
At the professional level, chocolate tasting means detecting defects in the manufacturing process and evaluating flavour notes and character. Like wine grapes, each origin of cacao bean has a distinct flavour profile that lends a unique character to the bar. It is not easy to retain the flavour during the chocolate-making process. During production, regular commercial chocolates undergo alkalisation, a chemical process that strips chocolate of its natural character. What you taste in the end product are flavours from added ingredients—far from what the original chocolate could have been.
Before turning to a career that most people would envy, 38-year-old Nitin lived a monotonous life of a retail consultant for more than 12 years. His love affair with fine chocolates began in 2006, when as part of Godrej Nature Basket's sourcing function, he came face-to-face with many top-notch fine chocolate brands. Held by curiosity, he tracked these brands even after moving to the US, where he explored some of the world's best chocolates. Coming back to India, in 2013, opened his eyes to the startling difference in quality of bars available here. Looking for fine chocolates, he mostly found imported, sugary, fat-filled and costly versions of chocolates in the market.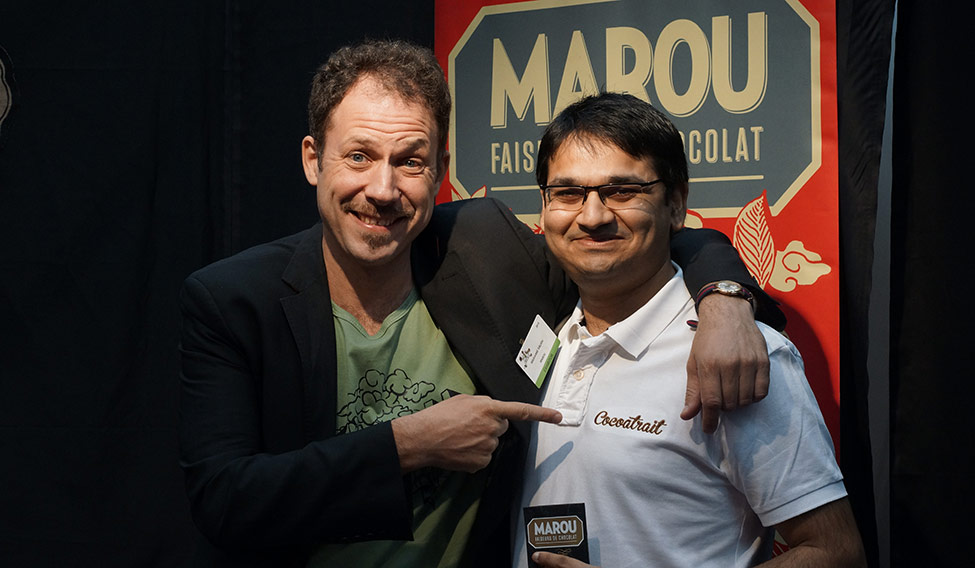 It was this gap between a chocolate lover and fine chocolates that inspired Nitin to pack his bags and travel to Brussels, the chocolate capital of the world, in 2014. As luck would have it, there he met Martin, one of the world's foremost chocolate tasting experts, who was formulating a three-level chocolate tasting certification course, similar to that in the wine industry. Martin was all set to open a chocolate tasting school in London and Nitin decided to join him as a student. Recollecting his early days as the only Indian in a batch of 20 chocolate enthusiasts from 15 countries at IICT, Nitin says, "My Indian roots [and familiarity with spices] gave me an unexpected advantage. Every time we were to taste chocolate and make note of spicy notes and flavours, all heads in the room would inadvertently turn to me for my opinion."
His knowledge of Indian spices came handy also at the International Chocolate Awards, an independent international fine chocolate competition that he has twice judged. "Internationally, a lot of chocolate makers are experimenting with spices. In 2015, a participant from Austria sent a 'garam masala' infusion bar for the final round of the competition. In one bite, I knew it was no garam masala, but only cumin in the chocolate. The entry was disregarded. Other judges may not have got it," he chuckles.
In his three-year tasting career, Nitin has tasted more than 1,500 chocolates. In 2015, he launched Cocoatrait, a chocolate-tasting club in Chennai, where he hosts chocolate tasting sessions, formulates chocolate experiences via food pairings and trains people in bean-to-bar chocolate making.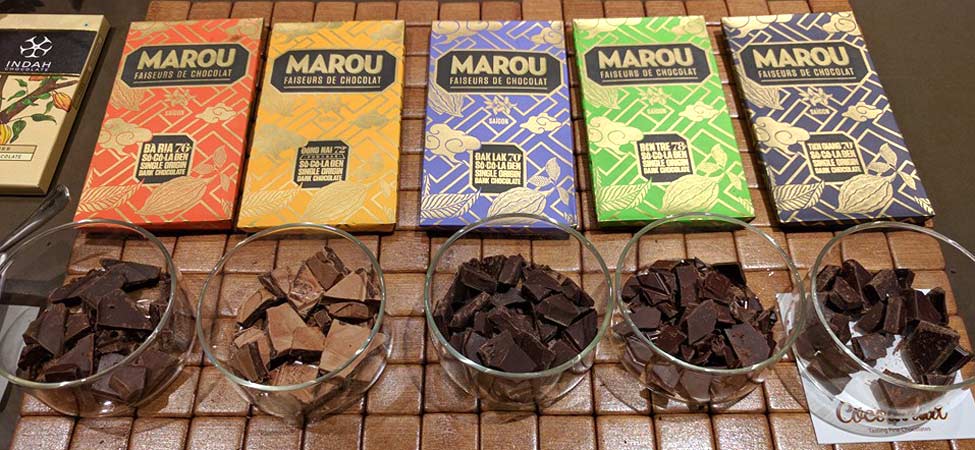 Kochi-based Swaathy Rama-krishnan travelled to Chennai in late March to attend an eight-hour-long intense training session at Cocoatrait. It was her love for chocolates and easy access to cacao beans that grow at her husband's home in Kottayam that prompted her to get trained in bean-to-bar chocolate making. "Nitin's knowledge on the subject is exhaustive, but what made the session worth it was his willingness to share the knowledge. He even told me about the basics of growing cacao trees to obtain best quality beans," says the 28-year old chocolate enthusiast, who plans to launch her own brand of fine chocolates made from home-grown beans.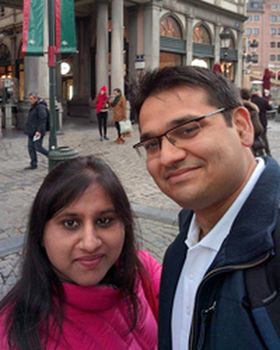 Explaining various flavour profiles of Indian-origin cacao beans, Nitin says, "Cacao from Karnataka have spicy and coffee notes, those from Kerala are nutty, and Tamil Nadu beans are more fruity. Telangana beans, despite being used for mass production of chocolates, are least explored. Not many local chocolate makers have been successful in extracting these flavour notes to produce a fine chocolate."
However, he is all admiration for a particular bar of fine chocolate by David Belo from Earth Loaf Chocolate, Mysuru. "David understands the limitations of Indian cacao bean, and then adds his own natural flavours to it," he says. Nitin's favourite Earth Loaf bar is a mango, red chilli and capsicum chocolate. Describing the bar, David says, "The chocolate is an after lunch or dinner bar. The red capsicum picks you up from the savoury tones of the meal and delivers the sweet mango and complex cacao flavours to your palate."
"This is the first chocolate from India that can get global attention," says Nitin. The appreciation is mutual. David says, "He (Nitin) is using his training to help people understand the value of speciality chocolate while making them aware of the differences between industrial and fine chocolates."
With international chocolate makers, Nitin plays a bigger role. He helps them with importer contacts, sorting out regulations and legalities, and promotes them through Cocoatrait. At present, he is promoting two international brands—Pacari from Equador and Marou from Vietnam.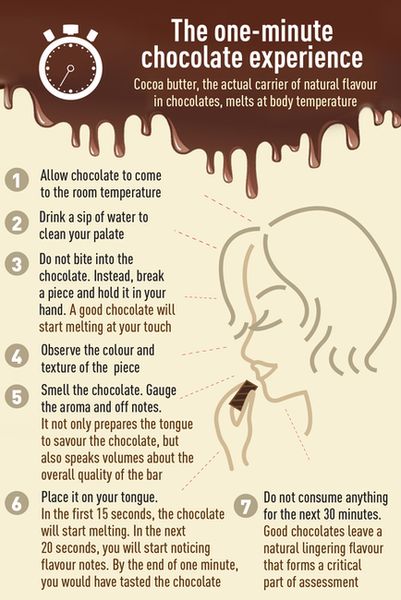 Pacari is a tree-to-bar chocolate, which means the company owns the farm, trees and the entire chocolate making proces s. "It is like the Ferrari of chocolates because of the typical aggressive character of the cacao bean that drives every flavour profile in the bar," says Nitin. Marou, on the other hand, is a premium brand of chocolate with sophisticated flavours and highly complex notes. "Marou is like Rolls-Royce of chocolates. Each variety of the chocolate comes from a different cacao farm in Vietnam, which means each category has a distinct taste profile and character," he says.
Sharing Nitin's passion for chocolates, the co-founder of Marou, Vincent Marou says, "Cacao is a noble commodity that resonates with millions of people, and it demands to be talked about with passion. It's not just about health and taste but something that satisfies the soul, and Nitin communicates on that level. Worthy chocolate is in good hands."
At home, Nitin brings his expertise to the same table where his wife, Poonam Chordia, moulds her skills to create bars of unique-flavoured chocolates. Nitin's decision to steer clear of competition in bean-to-bar chocolate making inspired Poonam to make use of her husband's knowledge and critical approach to launch her own brand of coverture chocolates, Enchante. Unlike bean-to-bar chocolates, coverture chocolates use cacao mass, with very high levels of cacao butter, as the base ingredient. "Nitin is very demanding and gets very emotional about the chocolates we create," says Poonam, 36, who too is a trained chocolate maker. "Guess he takes advantage of the fact that he has a chocolate maker in me at his disposal. He pushes the envelope and wants us to remain on par with international offerings."
After all, competing with well-established brands of commercial chocolates is no mean feat. The challenges are very unconventional, says Nitin. "Mostly people who buy confectionery for retail sale know nothing about chocolates. Getting brands without knowing the product might still get them business, but that ends up bringing wrong chocolates into the market," explains Nitin. "Educating the trade is the most difficult task."
Hoping to expand his reach, Nitin opened India's first bean-to-bar chocolate making school, Cocoashala, in Chennai late last year. Launched in collaboration with IICT, Cocoashala will officially introduce three-level certification courses from December 2017. Excited about the way forward, he says, "The Indian market is rather untapped. We have not even yet begun!"