One morning, about a year ago, Anusheela Saha's maid Farida walked into her Gurgaon apartment visibly upset. When Saha asked her the reason, Farida said an increasing number of children, in the slum where she lived, were dropping out of school because of lack of electricity.
"She told me that children in her area were facing a lot of difficulties in completing their homework and studying after dark," says Saha, 34, who is creative director of Cheil India, a Delhi-based advertising agency. "So, to escape daily humiliation in the classroom, a growing number of them had stopped going to school."
Shocked to know that something so basic as a light bulb, which most of us take for granted, could ruin the prospects of so many children, Saha created a backpack that could turn into a solar lamp. "I wanted to somehow bring a smile on their faces and help them build a happy future," she says. "Nothing gives you more satisfaction than spreading happiness."
Fitted with light-weight solar panels on the side, the school bag collects solar energy during the day to power the LED lamp that is hidden behind the front flap of the sack. All you need to do is unzip the front pocket of the bag to use it as a night lamp. "As most of the slum children walk to school and have their classrooms under the sky, it was best to turn their bags into solar lamps as they would never forget to charge it," says Saha. Once charged, the lamp works for about eight hours.
Saha is not alone. A large number of people are finding happiness in sharing their joy with others. Take Roshini Mukherji of Delhi, for instance, who did her bit for the underprivileged children. Mukherji, along with two friends Joanna Sundharam and Ritika Rastogi, created The Magic Room, a space which could be utilised by the children to study and engage in extracurricular activities like music, dance and computer activities.
The idea came to her two years ago. Mukherji was engaging classes in a government school in northwest Delhi as part of a voluntary teaching fellowship. One day, she went on a community visit to Bharola village, a hamlet near the school. "There, I saw my favourite student, Niharika, sitting on the road outside her home and studying to avoid the blaring television noise inside her one-room house, the only solution she had for this daily issue," says Mukherji. "I couldn't tolerate the sadness in her eyes and came up with The Magic Room to give such children a place to study, grow and be happy."
Born in the era of media boom, the youngsters today are much more aware about the problems, ranging from social concerns, natural disasters and medical issues. While constant information inflow makes them more sensitive and conscious, unlimited opportunities and access to decision makers encourage them to lend a helping hand.
"For lack of information and options, the previous generation didn't have the luxury of following their heart," says Tejas R.K., a Bengaluru-based BPO employee. "For example, today if you want to fight for a cause you could use a crowd-funding platform to raise the money or simply start an online campaign. They didn't have these facilities. So, the meaning of happiness remained largely restricted to fulfilling personal desires."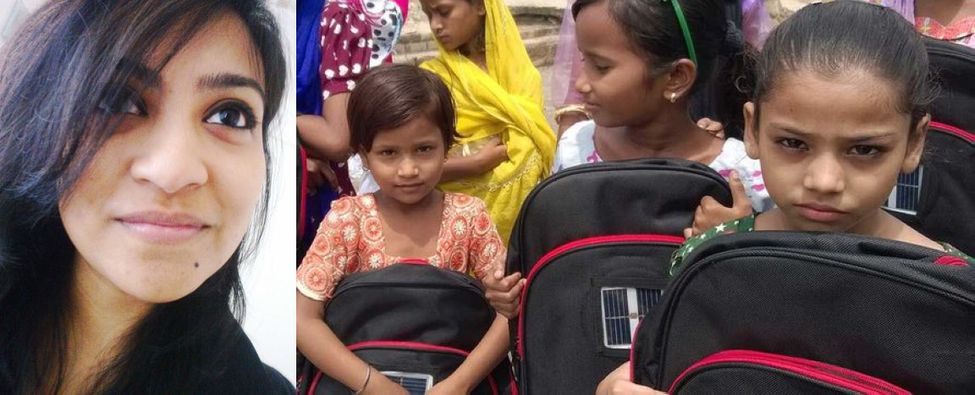 A football enthusiast, Tejas started teaching the game to slum children about two years ago. "I feel the happiest while playing my favourite sport. So, why not share it others? Don't they say the more the merrier," says Tejas, who dreams of creating the country's best under-19 football team. He also visits slums and hospitals dressed as a clown, though his family is not too happy about it, and shows the children there a few football tricks.
Unlike Tejas, theatre artist Ashwath Bhatt is a trained Red Nose Clown and he uses his talent to help people. Research scholar Lakshmi Chandra, on the other hand, left a lucrative profession to teach street children underneath flyovers free of cost.
"Making a person laugh is the toughest and the most rewarding thing to do. It may look like a charitable job, but actually one does it with a selfish purpose, to feel happy," says Tejas. "When you make others happy, you feel the happiest."
Perhaps, that is the reason why Rikin Gandhi, an Indian-American aerospace engineer from the Massachusetts Institute of Technology, started an initiative called Digital Green to improve the lives of Indian farmers. With the help of government agencies and local NGOs, the platform enables farmers to produce videos about best agricultural practices and livelihood options.