Party leaders say while Rahul Gandhi has been effective in raising issues against the Modi regime, he should focus more on party affairs.

Former Uttarakhand chief minister Vijay Bahuguna, who is now leading the rebel group, waited for two years to get Rahul's appointment.
March 28 saw a spurt in activity at 10 Janpath. Himachal Pradesh Chief Minister Virbhadra Singh finally managed to meet Congress president Sonia Gandhi after three months of waiting. The same day, Sonia decided to change her party's president in Manipur. That very day Uttarakhand, where the Congress government was besieged with rebellion, was put under president's rule. The jolt of losing a second state to president's rule in a span of two months, the first being Arunachal Pradesh, has pushed the Congress leadership to display a much greater sense of urgency in dealing with dissidence in the other states where it is in power, especially Himachal Pradesh and Manipur.
In two months, the number of states ruled by the Congress has come down from nine to seven [including Karnataka, Mizoram, Meghalaya, Assam and Kerala], and the threat of losing more to the BJP's formula of toppling Congress governments by joining hands with rebels looms large. This has drawn Sonia out of her semi-retirement mode, and there is a newfound eagerness in the party leadership not to let dissent against its chief ministers turn into full-blown rebellions that can then be happily exploited by the BJP. In Arunachal, rebel leader Kalikho Pul has since formed government with the support of BJP MLAs. And, the BJP forming a government in Uttarakhand along with the rebel MLAs is pretty much in the realm of possibility.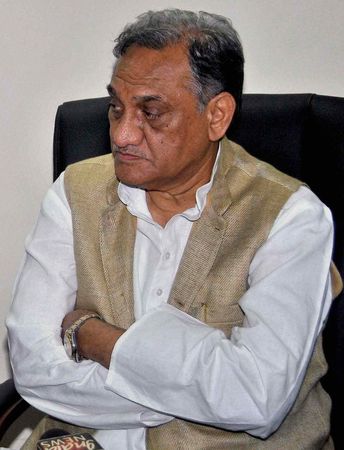 A similar situation threatened to unfold in Himachal Pradesh. The beleaguered Virbhadra, who could be arrested on corruption charges being investigated by the Enforcement Directorate, is facing unprecedented dissidence. He was known to wield a strong control over the party in the state, but with his position weakened, other leaders are fancying their chances. Several CM contenders have sprung up in the state unit, foremost among them being Kaul Singh Thakur and Congress secretary Asha Kumari, who is an MLA from Dalhousie.
Last October, four MLAs skipped the meeting Virbhadra had with Sonia, which was intended to be a show of strength after the Central Bureau of Investigation raided his home. At a dinner hosted by him recently, several MLAs did not turn up. He is reportedly not on the best terms with the party high command.
In the 68-member assembly, the Congress has 36 members, and is supported by four independent MLAs, who are being wooed by the BJP. At least 15 MLAs are against the chief minister. Virbhadra informed Sonia that the dissident MLAs were in touch with the BJP. Dissidents complain that Virbhadra, like former Uttarakhand chief minister Harish Rawat, runs the government in a dictatorial manner and has been unfairly accruing benefits for his family. A dissident MLA said Virbhadra got a Lok Sabha ticket for his wife and made his son in charge of the state unit of the Youth Congress, but the other leaders did not get such benefits.
Sonia has instructed Ambika Soni, the general secretary in charge of the state, to talk to both the factions and iron out the differences. Soni then called a luncheon meeting of the extended coordination committee of the party. Among the attendees were Himachal Congress chief Sukhwinder Singh Sukhu and leaders like Viplove Thakur, Rangila Ram Rao, Kaul Singh Thakur and Kuldip Kumar.
Meanwhile in Manipur, Sonia met 25 dissident MLAs and agreed to their demand for a reshuffle of the Okram Ibobi Singh cabinet. Around ten of them hope to become ministers before the assembly elections, which are due in ten months. The Congress had won 47 of 60 seats in the last assembly elections. There were more seekers for ministership than the ministries on offer. As a way out, the chief minister had promised a mid-term cabinet reshuffle. But that did not happen.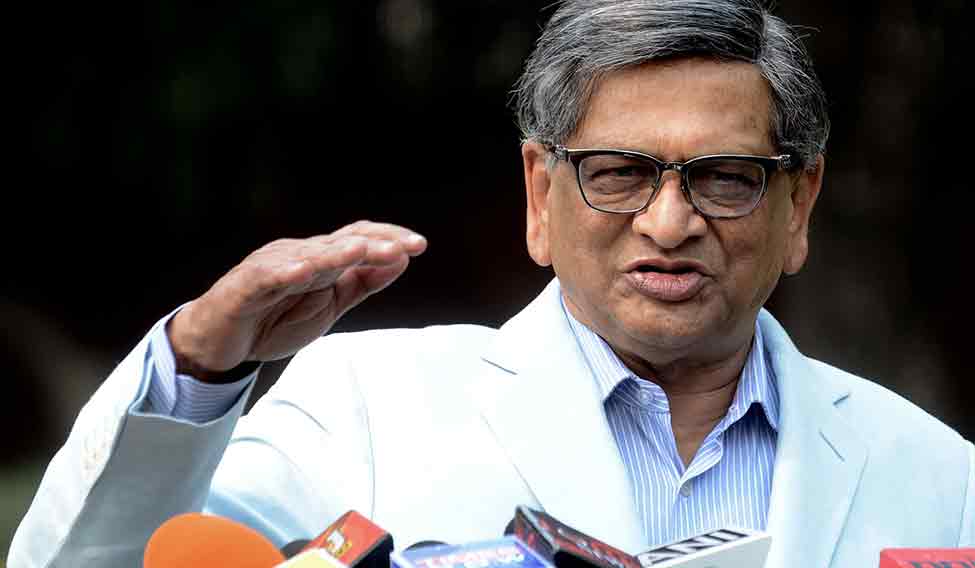 The dissidents had threatened to join the BJP or even form their own party if their demands were not met. Sonia is learnt to have called the chief minister to Delhi for discussions. Another major demand of the dissidents was that Deputy Chief Minister Gaikhangam Gangmei be either sacked from the cabinet or removed from the post of PCC chief so that the 'one-man, one-post' policy is followed. T.N. Haokip has now been made the PCC chief.
The Congress is also wary of the disturbing developments in Karnataka, the one major state it is in power. With the Siddaramaiah government completing half of its term, unrest among party legislators is becoming more pronounced. In March, half the party legislators had skipped a meeting called by the chief minister.
A cabinet reshuffle appears inevitable if Siddaramaiah has to quell the dissent in the party, which is already divided into 'original' Congressmen and the 'outsiders' led by Siddaramaiah and his Janata Parivar brethren. The latest demand for a cabinet revamp is coming from a handful of MLAs who are rumoured to have met BJP leaders, seeking to cross over to the saffron party before the 2018 Assembly polls. Siddaramaiah is likely to visit Delhi soon to decide on the reshuffle. Home minister and Congress state president Dr G. Parameshwara, when asked about a cabinet reshuffle, said: "It is the prerogative of the chief minister."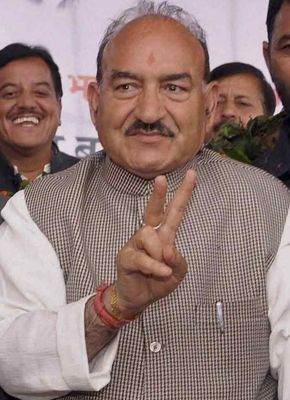 Sidddaramaiah is also being cornered by veteran Congress leaders like S.M. Krishna, Janardhana Poojary, Mallikarjun Kharge and M.V. Rajasekharan over what they say is his dictatorial style of functioning. Krishna met Sonia recently to complain about the same. The chief minister, said dissenters, is surrounded by his own coterie of ministers and advisers. The leaders joined the opposition in openly criticising Siddaramaiah over his expensive watch and the hasty formation of the Anti Corruption Bureau, which allegedly weakened the Lokayukta.
The BJP plan, said Congress leaders, is to get dissidents on its side, especially in smaller states where it is easier to manipulate numbers, destabilise the Congress government, establish president's rule, and because it will not be possible for the Centre to get it through Parliament as it is in a minority in the Rajya Sabha, try and form the government with the help of the rebels.
"There are a lot of people who dissent against the leadership—be it at the Centre or at the state. Even at the Centre, where there is a full majority government, isn't there a lot of dissent within the BJP [on] how this government is being run? But that does not mean that we use money power and muscle power to bring down the government," said Congress leader R.P.N. Singh. Congress general secretary V. Narayanasamy, who is in charge of the northeast, said the BJP's modus operandi was to appoint a friendly governor first, stoke rebellion and then dislodge constitutionally elected governments.
BJP leaders, however, said that being politicians, they could not be expected to sit back and let political opportunities go by. "It is not in Amit Shah's temperament to sit back and watch," said a senior BJP leader. BJP spokesperson Shrikant Sharma said: "The Congress should introspect. Sonia Gandhi should introspect. The Harish Rawat government fell because of its own sins. The Congress legislators are on their own breaking away and coming to us."
However, there is a view that the Congress leadership could have thwarted the dissidents from joining hands with the BJP. Dissidents from Uttarakhand said the party high command did not pay heed to their grievances. A dissident MLA said that the party general secretary would put her hands up, saying she could not do anything. In Arunachal, too, the rebels said they had been trying to get the attention of the Congress leadership for months. They even camped in Delhi for four months, waiting to meet either Sonia or Congress vice president Rahul Gandhi.
The dissidents in both Arunachal Pradesh and Uttarakhand complained that Rahul did not give them time. The Arunachal rebels finally got a chance to meet Rahul on February 6, but president's rule had already been imposed in the state by then. Former Uttarakhand chief minister Vijay Bahuguna, who is now leading the rebel group against Rawat, waited for two years to get an appointment with Rahul.
Himanta Biswa Sarma, former minister of Assam, quit the party and joined the BJP last August. He said in a letter to Sonia: "There is dearth of inner party democracy in the Congress today. When I had humbly told Rahul Gandhi that... 52 out of 79 MLAs categorically and emphatically sought ouster of Tarun Gogoi [in Assam], he answered so arrogantly that it is his prerogative to change the chief minister."
A party rebel from Uttarakhand, Harak Singh Rawat ,said, "There were so many serious issues with the Harish Rawat government. There were problems with the liquor policy, the mining policy and illegal sand mining. Who do we complain to? Rahul Gandhi does not give time to anyone. We have raised these issues several times with Soniaji and with Ambika Soniji, but to no avail."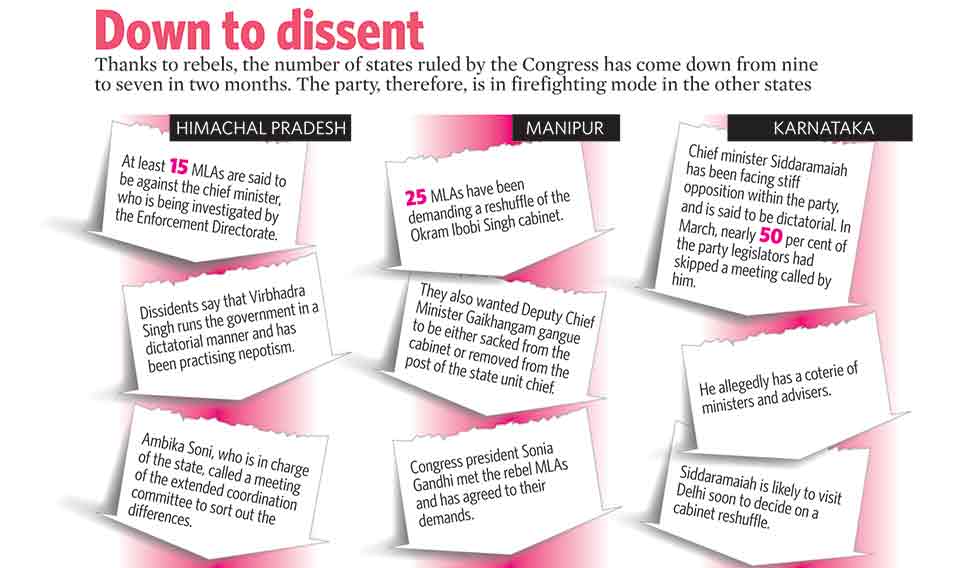 S.M. Krishna is also learnt to have told Sonia that Rahul should take out more time to meet party leaders and workers. Party leaders feel that while Rahul has been effective in raising issues at a national level against the Modi regime, he should focus more on party affairs, more so because the BJP is out to discredit the Congress governments.
However, Narayanasamy said Rahul had met both groups of Arunachal MLAs and told them clearly that their concerns would be looked into. "He asked me and Kamal Nath to talk to them and discuss their issues. But the MLAs had already decided what they had to do," he said. "How can you meet the MLAs when you know that they are hobnobbing with the BJP?"
Congress sources said had party strategist Ahmed Patel been active, rebellion would not have happened, especially in Uttarakhand where Bahuguna is considered to be close to him.
Ambika Soni said there were no easy solutions to the problem of dissidence. "There are differences, no doubt," she said. "But we are not talking about ideological differences. We know why they are angry. One person wants to be Rajya Sabha member. There are others who want more resources for their areas. There are others who want to be made ministers or parliamentary secretaries. Either the Congress will resolve these differences or they will go their way."
A senior leader said Bahuguna wanted nomination to the Rajya Sabha and was demanding a ticket for his son, who has always lost. First-time MLAs Pradip Batra and Umesh Kau wanted to be made ministers. They were made chairmen of boards, but were not satisfied.
With the party's poll prospects looking rather grim in Kerala and Assam, the Congress cannot afford to lose its hold in the remaining states. It plans to hold protests at all district headquarters against the alleged misuse of power by the Modi government in imposing president's rule in states ruled by it.