There is remarkable bonhomie among officers of the Punjab Police, which is based on their shared experiences during the militancy era. The bond is shared with those who joined later as well. Most of them have a joke to share about each other.
"But Salwinder Singh constantly cracks jokes of a certain kind. The less said the better," said an officer. Salwinder, who was the superintendent of police of Gurdaspur district, was recently transferred to the Punjab Armed Police in Jalandhar following allegations of sexual harassment by five women constables.
On December 31, Salwinder left home just before midnight along with his cook Madan Gopal and friend Rajesh Verma, a jeweller. They were planning to visit Panj Pir dargah, close to the border with Pakistan. Salwinder did not take his service revolver or his security guards with him. He was also not in uniform.
Salwinder later called his senior officers from Golpur Simbli village, using someone's phone, and told them that he had been waylaid, threatened at gunpoint and later thrown out of his car by armed terrorists dressed in army fatigues. He said he was pushed out of the car along with Gopal near Golpur Simbli. Verma was forced to drive on. He was later left on the roadside along with the vehicle. Verma, who suffered a sharp injury to his throat, told the police that he pretended to be dead, and that was probably why he was spared.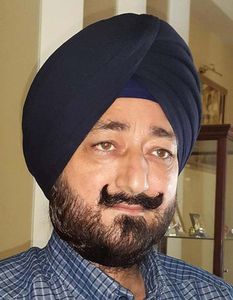 Few in the police believed Salwinder's story because of his checkered past. But by not taking him seriously, India may have lost precious time in mounting operations against terrorists in Pathankot. Salwinder said in television interviews that instead of being rewarded for passing on information that helped protect significant defence assets and saved lives, he was being treated like a villain. He said he did not wear his uniform, carry his revolver or take his guards with him because he was going to a shrine. But not many people are willing to believe him and there are allegations that he might have assisted the terrorists.
"Instead of travelling to a place of worship in a vehicle with a beacon, he should have taken an unmarked car. The vehicle with the beacon helped terrorists cross so many checkpoints without being stopped. This is the result of the VIP culture in the Punjab Police. The police would otherwise have caught them and the story would have been different," said a security expert.
Moreover, why did the terrorists let Salwinder off? "Because I did not misbehave with them or cry out. Otherwise, they would have killed me," said Salwinder. Also, it is hard to believe that the terrorists used Salwinder's phone to make calls to Pakistan since most of them carry their own communication devices and their handlers are unlikely to take calls from unmarked numbers in India.
Punjab Police officers said they shared the inputs based on Salwinder's information with intelligence agencies without delay. National Investigation Agency officers have talked to Salwinder. They have found inconsistencies in his responses and are expected to question him again.