Even in scorching May, the lush green campus of St Stephen's College is an oasis in Delhi. And the relief on the faces of the students must have more to do with the pleasant weather than the fact that the examinations are over. Exams, anyway, do not mean much here. "Here in St Stephen's, they train you to think past the exams and we were encouraged to do projects that gave us the confidence to think differently," said Inderpreet Singh, who just completed his final year of BSc Physics.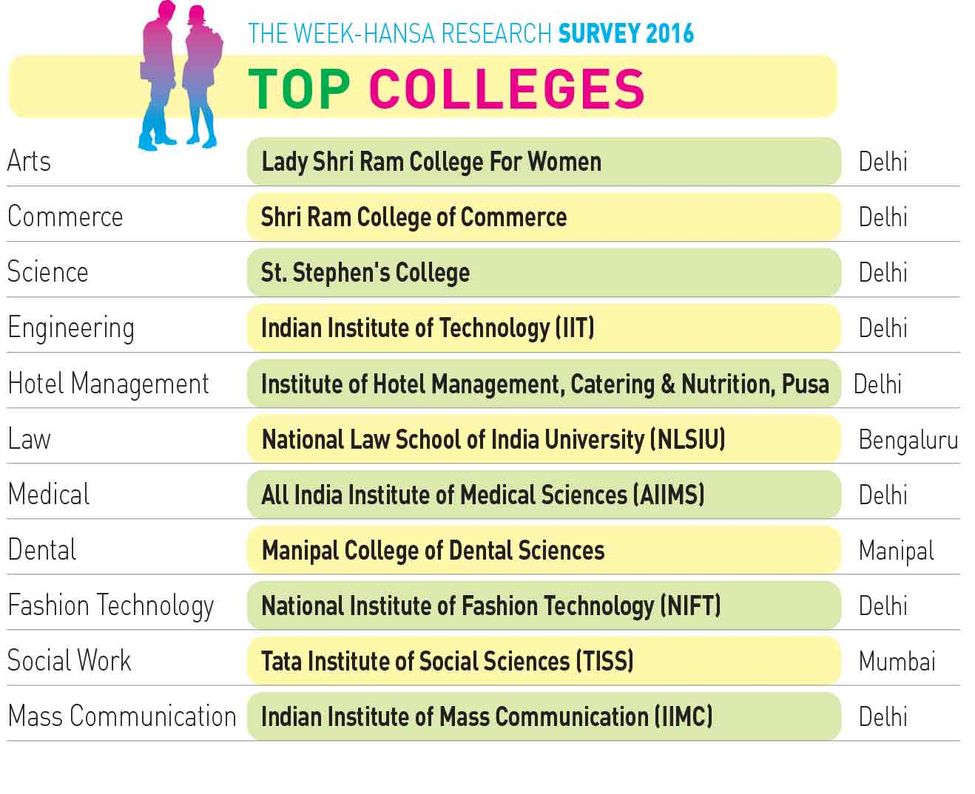 Inderpreet's three years at St Stephen's were quite unlike an undergraduate course in any other college in India. He was the president of the electronic society of the college and was actively involved in events like drone racing competition (the students designed the drones) and the design of an electronic voting machine. He said such hands-on experience would give him an edge over students of other colleges while building a career.
Stephanians care little about sticking to a syllabus. "The college prepares you for research. If you stick to the conventional way you will think only about the syllabus. Here my teachers have always encouraged me to get hands-on experience through projects," said Inderpreet's classmate Mitra Jyoti Ghosh, who has secured admission in Cambridge University for master's and wants to become a scientist. The physics department in the college has developed a solar power rickshaw, which is now in the process of being manufactured on a large scale. "During practical sessions we do not give our students instructions; rather we ask them to trouble shoot," said Dr Jacob Cherian, head of the department. "The main aim is to encourage students to think on their own."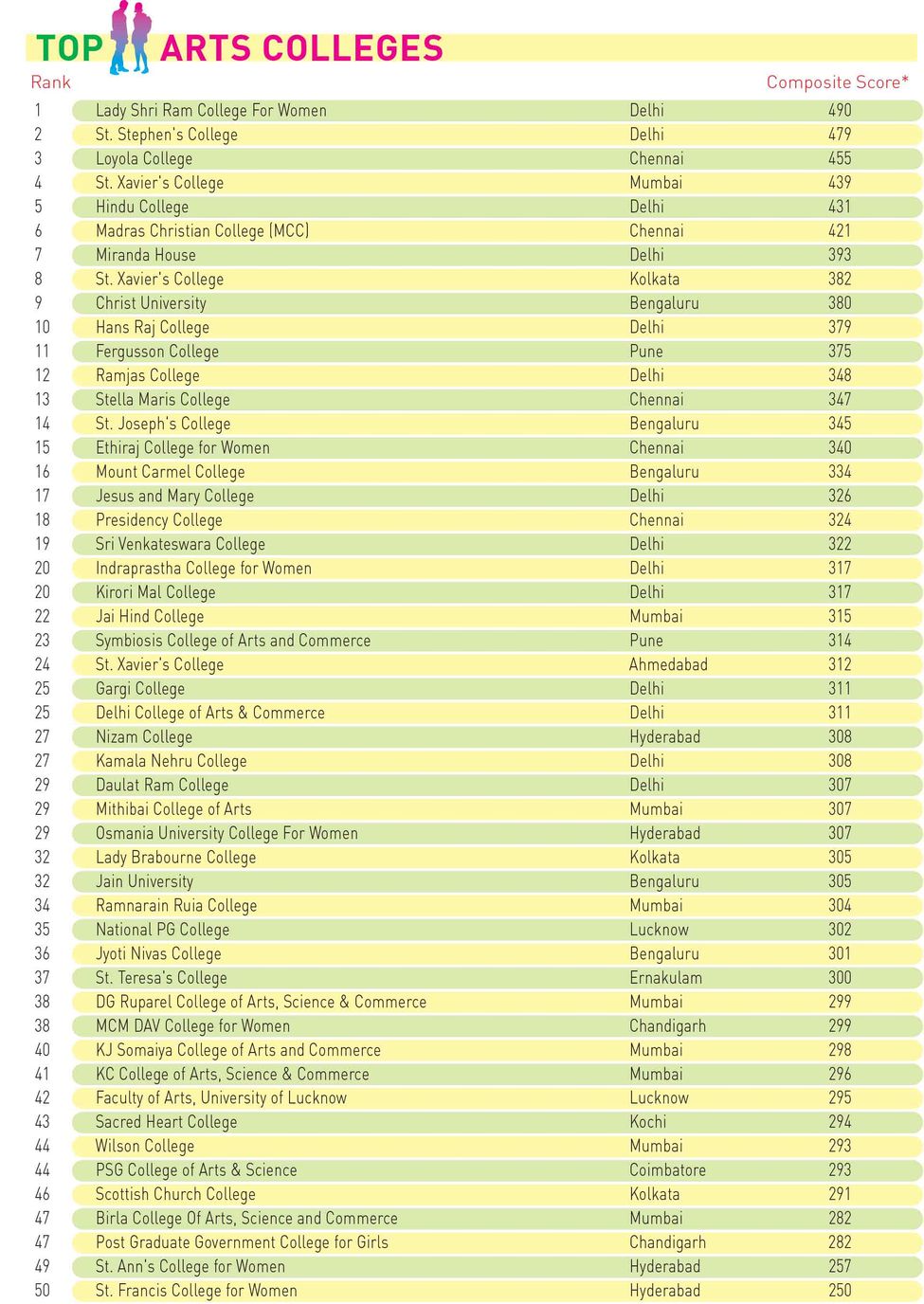 It is not an easy job as most colleges in Delhi University have to adhere to the syllabus prescribed by the university. To differentiate themselves, the elite colleges offer unconventional approach towards the subjects and teaching methods. At Sri Ram College of Commerce (SRCC), for instance, teachers give real time examples and corelate each and everything with their syllabus. "They do not restrict themselves to the books," said Kushal Mehra, who is doing BCom (honours) at the college and wants at become an investment banker. "Most of the lectures are not based on the books. For instance, there are lectures wherein our professors discuss the business strategies of large companies and how they were designed and implemented," he said.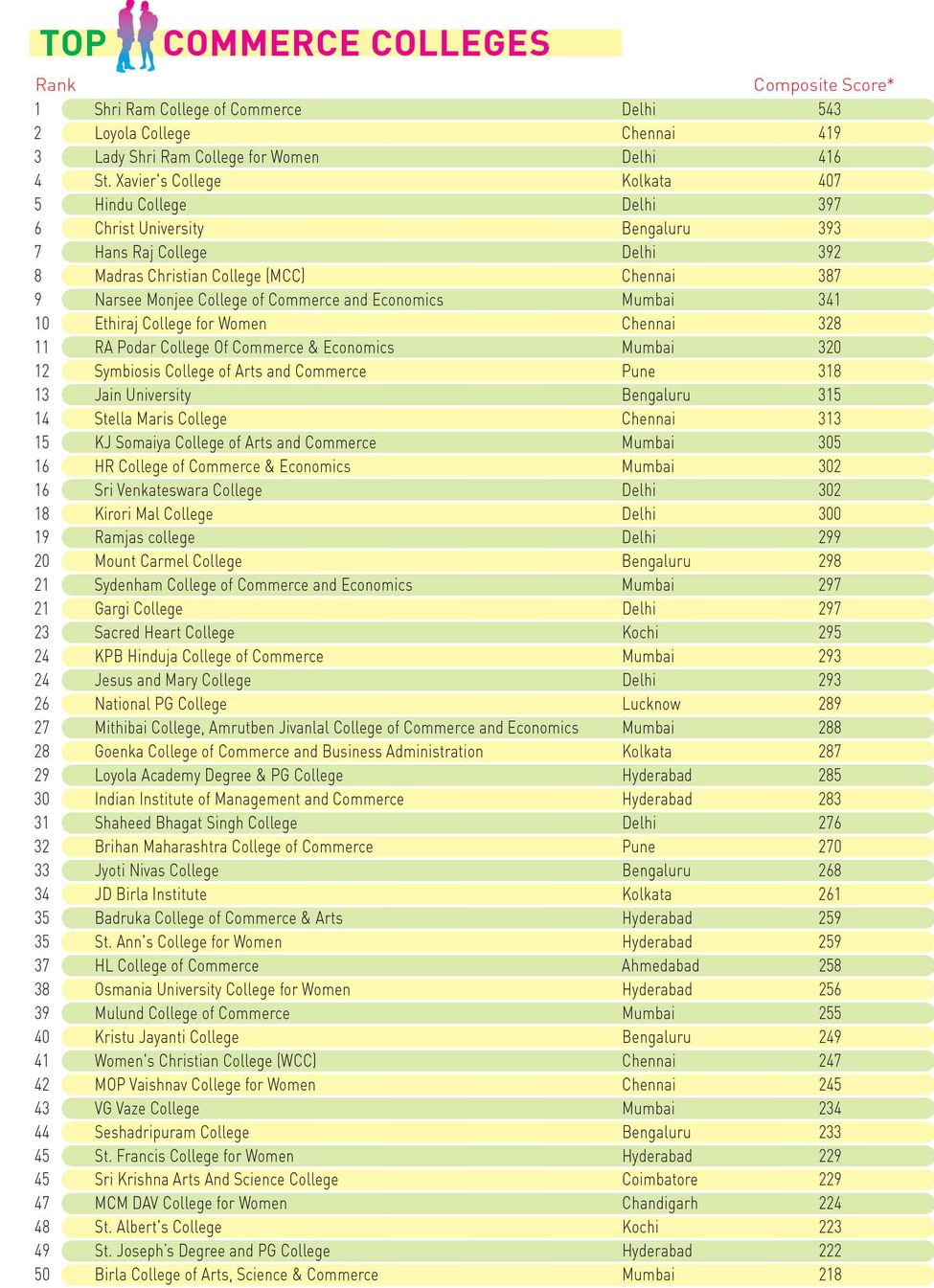 Knowledge-oriented teaching is the core of these methods, and various societies in colleges play an important role in this. "There are events where students are given full freedom to manage seminars and events. They even manage the finances and execution of the events. This gives us an upper hand in planning and managing events and will help us in our future career moves," said Saurabh Arora, who has just completed his BCom and is heading to IIM Indore for an MBA. Arora had got a job offer from Ernst and Young but decided to continue studies.
SRCC has an entrepreneurial innovation cell and the college takes up many projects in order to boost entrepreneurship among students. Many of its students have launched startups after graduation. "It was during one of our projects that our students got involved with puppeteers and helped them showcase their puppet show at corporate events," said the principal, Dr R.P. Rustagi. "This initiative got the puppeteers more exposure and handsome money."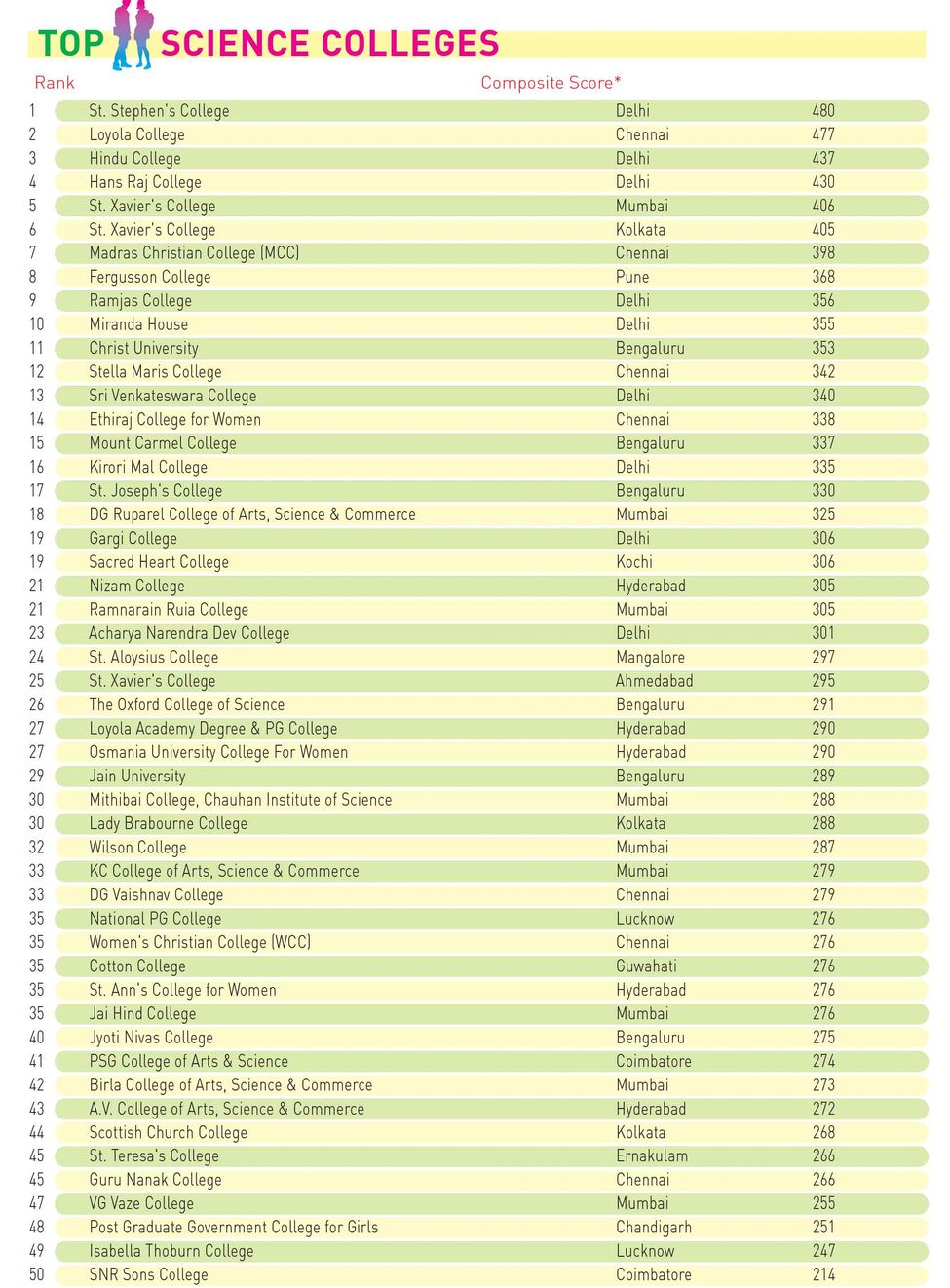 The college has a tutorial system in which 8 to 10 students get together in a group and work on assignments. While doing so they try to identify each other's weaknesses. "One-to-one communication is a must among students in order to get a broader viewpoint and it helps improve their own performance," said Rustagi, who is a former student of the college. The college also scores high on industry interaction and has regular sessions with top industrialists. In February, a business conclave at the college was attended by the likes of Adi Godrej and Sunil Mittal.
Most of these colleges do not count career achievements in terms of money, and their alumni are their torchbearers. Lady Shri Ram College for Women in Delhi, for instance, is currently basking in the glory of this year's civil service's exam topper Tina Dabi. "We differentiate ourselves by the dedication of our teachers and the vibrancy and enthusiasm of our students. Our department societies are very active and vibrant. Our diversity speaks for itself, as more than 60 per cent of our students are from outside Delhi," said Dr Suman Sharma, principal of the college.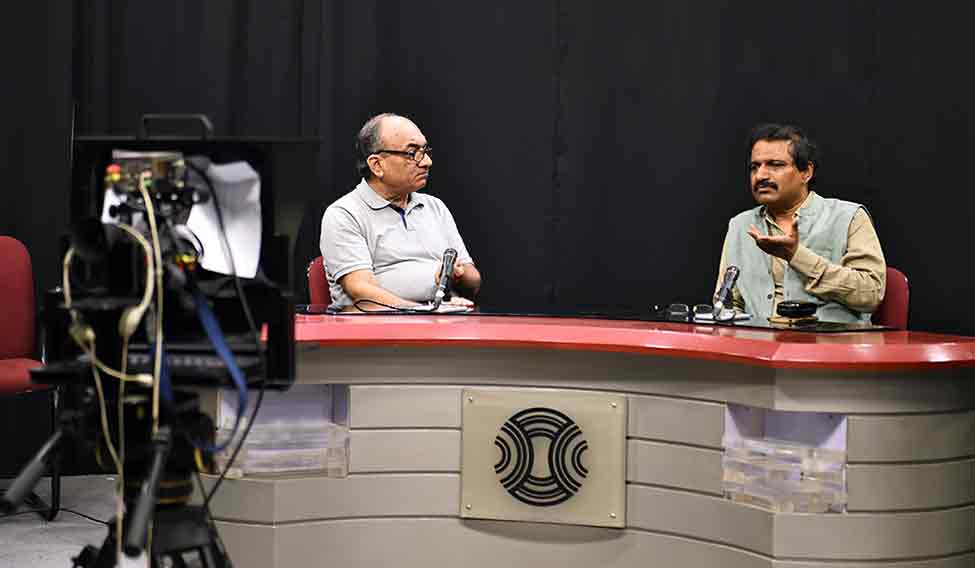 The college regularly has discussions on contemporary issues. "The students inculcate leadership qualities through these discussions. Our students participate in community based projects. For instance, they lit up the area near the college. They did a vulnerability mapping of the area and studied the implications in case of a disaster and understood how they could make it safe," said Sharma.
Students hail the diversity of the college as it helps them have a broader viewpoint. Said Shagarika Das, a BA Psychology (honours) student: "As part of the psychology course I got opportunities to participate in sessions on mental health and LGBT community. Besides this there were many inter-disciplinary sessions in which I participated and had a broader overview of the things besides the curriculum." She is heading for a course at Harvard Business School.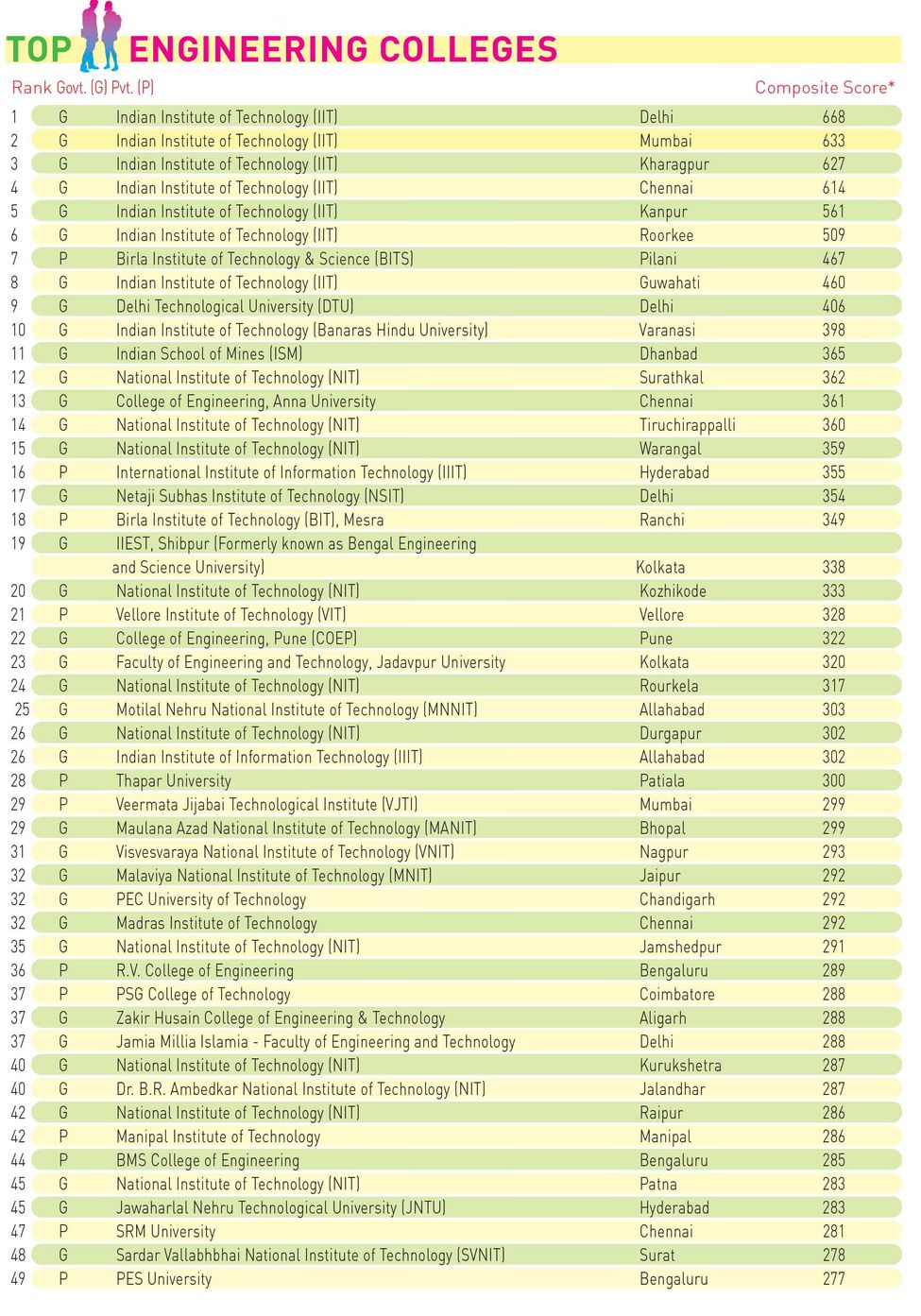 Things are a bit different at St Xavier's College in Mumbai as it is an autonomous college. It has its own syllabus, and it ensures that the syllabus is not only challenging but also relevant to the needs of industry and society.
"Our methods of testing and assessing the educational growth of students vary from presentations to assignments to exhibitions to actually going out on the streets and engaging with the real world and then writing reports on it and later defending the reports," said the principal, Dr Agnelo Menezes. "For instance, our microbiology department carries out water testing in poor residential areas of the city. Every student has to put in 60 hours of social activity, as we believe that when the heart is touched by direct experience the mind is compelled to change. As students are encouraged to do an internship between the 4th and 5th semesters they are exposed to the job market and that is a win-win for the students as well as future employers."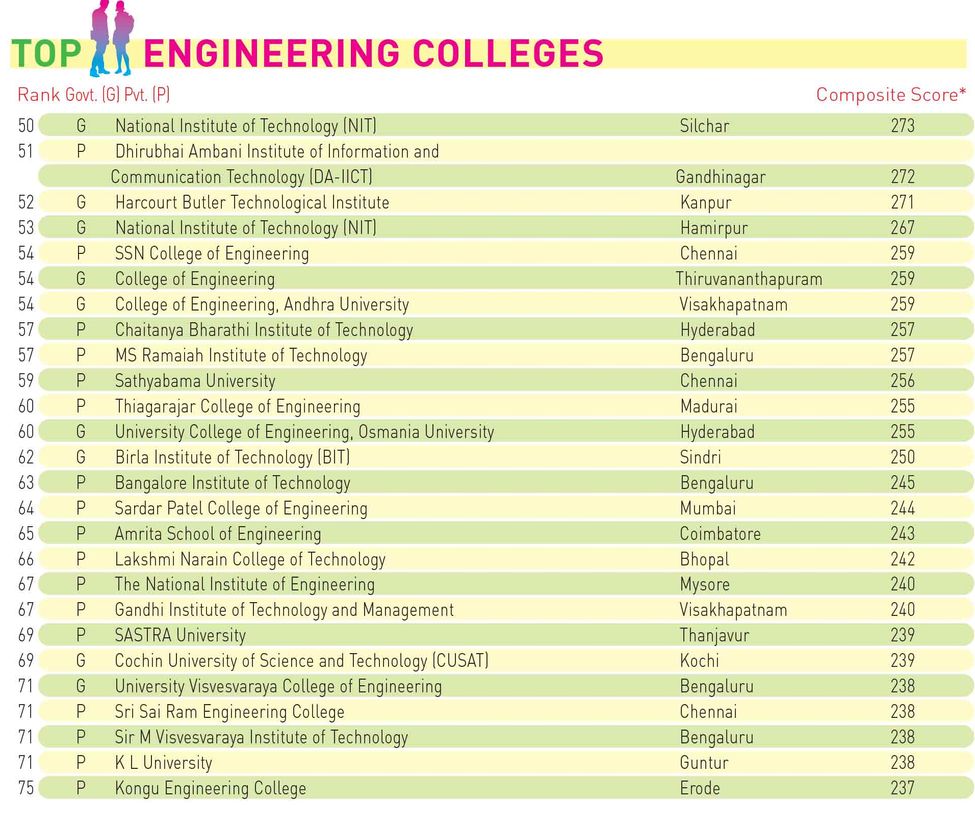 The college keeps on introducing new courses as per the demand and requirement of the changing times. "The new courses that are emerging are public policy and biosciences. In humanities, psychology, literature and economics are in demand. In sciences, we have noticed that there is an increasing demand for life sciences and microbiology," said Menezes.
Innovation is the key also for the professional colleges. National Institute of Fashion Technology in Delhi, which is easily the best in India to study fashion technology, constantly tries to bring in innovation and improvement in order to distinguish itself from the scores of fashion technology institutes in the country. "Our strength is that our courses are completely based on merit and we keep on evolving ourselves by adapting to new changes in fashion technology such as mimicry in fashion which means fashion inspired by nature," said Dr Vandana Narang, campus director, NIFT, Delhi.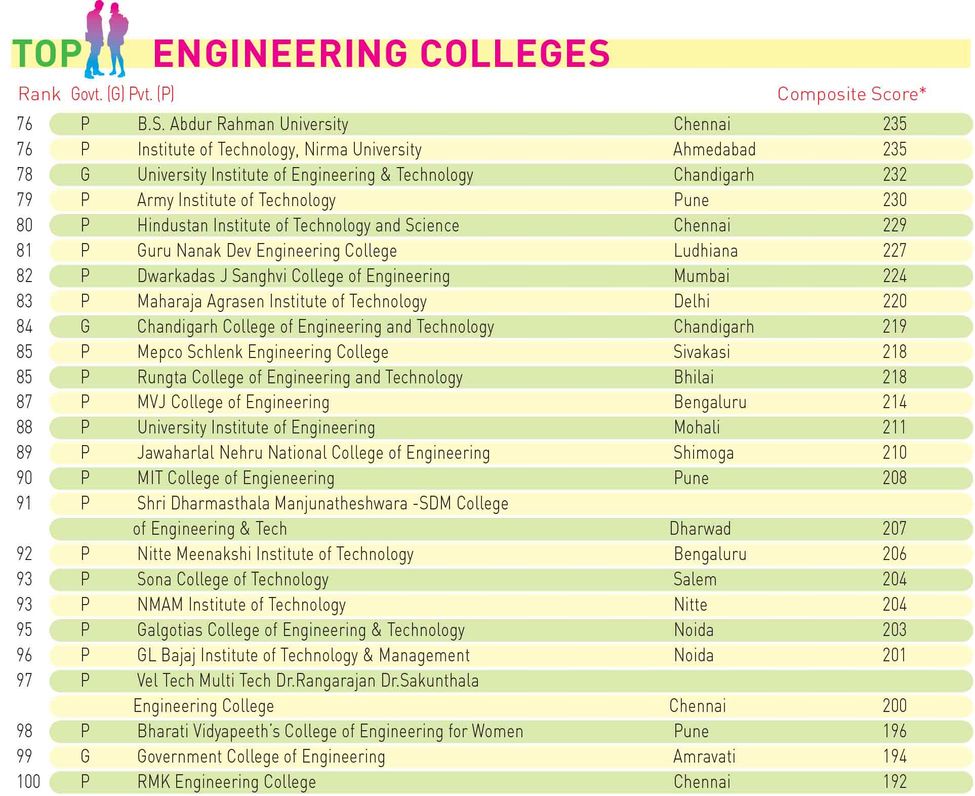 The institute has 32 international tie-ups with the best fashion institutes around the world and it keeps sending its students and faculty abroad to get international exposure. The institute also makes it a point to involve its students in field trips to crafts centres across the country.
"Recently I was in Surendranagar, Gujarat where I got to interact with local craftsmen and learnt about their craft known as Ikat. It really inspired me. There are many collaborative competitions where many students collaborate to learn new fashion designs and then compete. Besides this, we get a lot of industry exposure where we also get guidance from famous designers," said Namit Sirohi, who studies fashion designing at the institute.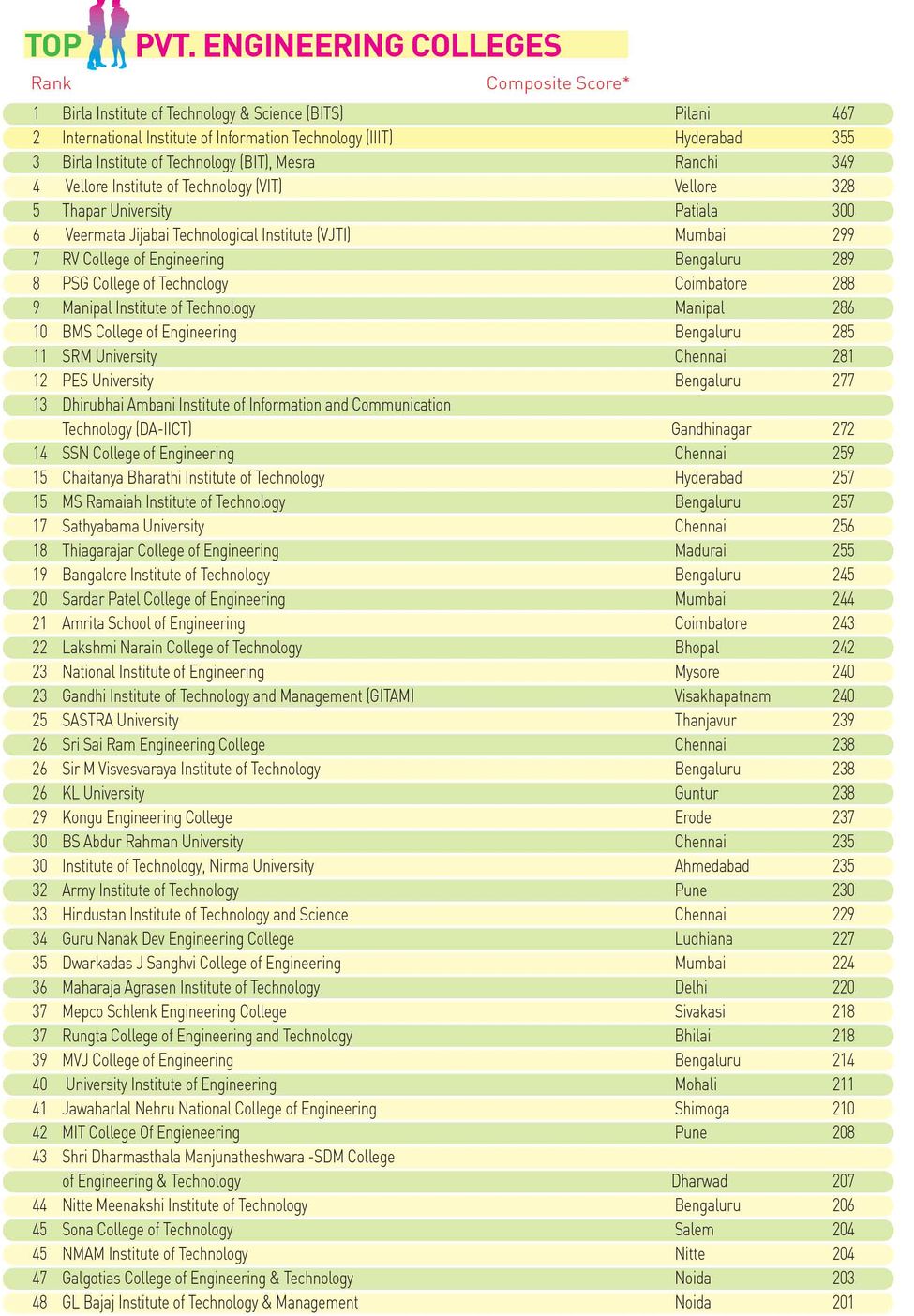 NIFT students recently designed an anti-molestation jacket. It has a small battery in it and emits electricity if someone tries to grab it. "There is also the jewellery which has a battery and can give shock to a chain snatcher," said Narang. The institute started offering a doctoral programme in fashion in 2014 and is planning to have space for incubation where the students will be able to start business.
Few areas of education are as constantly evolving as mass communication. If print journalism dominated a few years ago, now television and web journalism are thriving. Indian Institute of Mass Communication, Delhi, has been at the forefront of media studies. IIMC graduates are so much in demand that most students in the current batch have already been placed.
"The greatest exposure in the institute is that, no matter whichever course you are pursuing, you are free to attend the lectures in other courses in case you find them interesting," said Aditya Laxmanjakki, a student from Telangana who found a job in a business newspaper in Delhi. "I could visit the broadcasting room even though I was a student of English journalism and was not pursuing radio and TV journalism."
Since the institute is run by the ministry of information and broadcasting it gets to work on many public sector and government campaigns. This gives its advertising and public relations students hands-on experience of designing and implementing campaigns. It has also done corporate campaigns.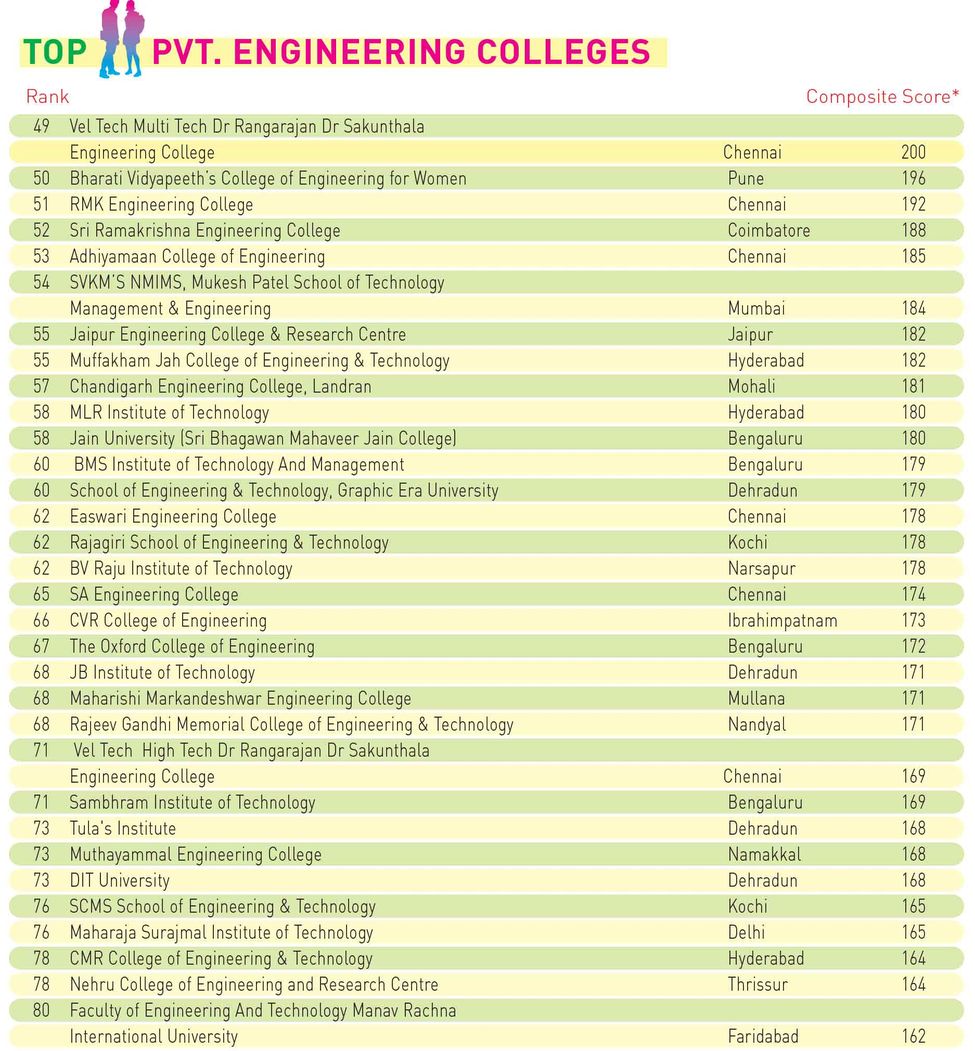 "We worked on the diabetes campaigns for the health department, a child development campaign for Unicef and a corporate campaign for Domino's Pizza. I got to know how these campaigns work, what are their needs and how their future brand campaign is designed," said Saachi Soni, an advertising and public relations student at the institute.
The institute is a training academy for the Indian Information Services. It trains foreign journalists as well. "We have trained more than 1,500 foreign journalists," said K.G. Suresh, director general of the institute. "We also have a unique course in development journalism and run a community radio station—Apna Radio. The students can directly get exposure to presenting radio programmes from the institute itself." Suresh was a journalist at Press Trust of India and is planning to introduce courses in new media. The institute has a press where the students get a first-hand feel of the printing process. "Our students bring out lab journals from our press," said Suresh.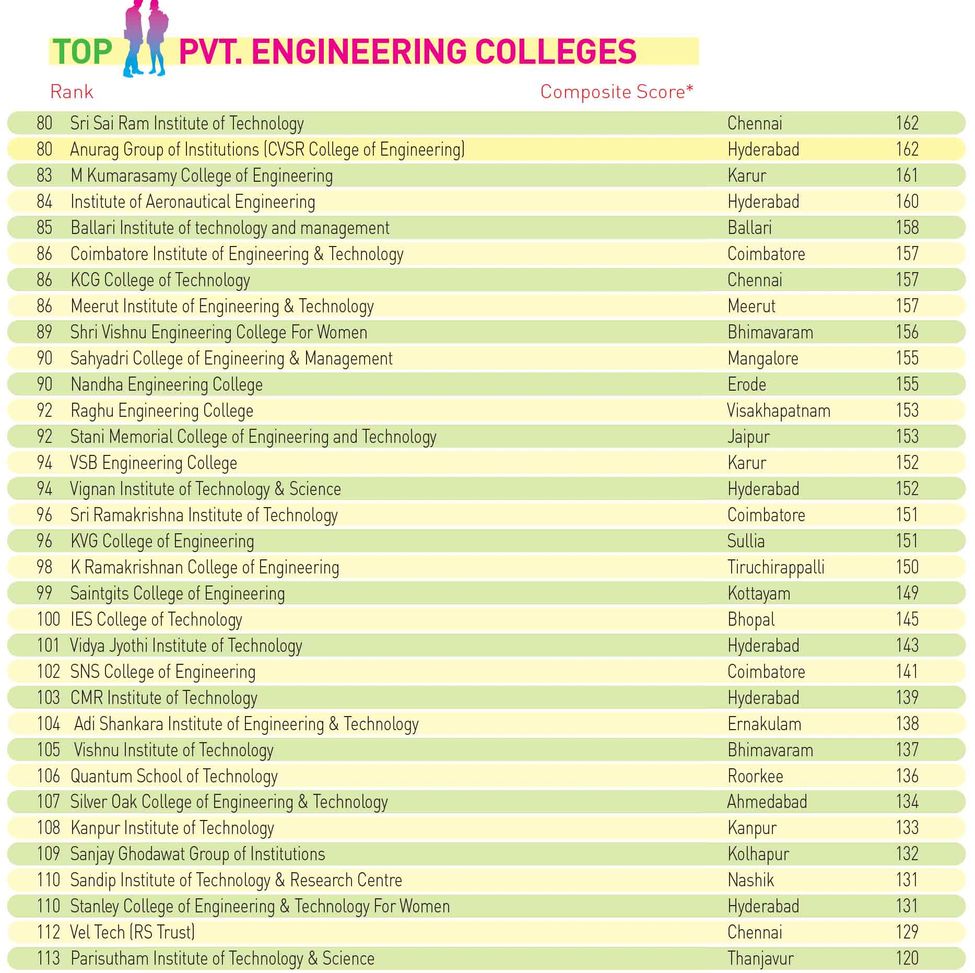 Getting hands-on experience is an important aspect of learning in all these colleges. At St Stephen's, there are some 40 societies and each student has to register for at least four of them. "The ideas are generated and executed by students," said Professor John Varghese, principal of the 135-year-old institution. "There is a blend of theory and practical aspects. Students are trained as to how they can work on different projects. We do not force them to be part of any particular society. A student is free to choose his or her area of interest."
While everything boils down to the choices the students make, a few colleges clearly make a compelling case. And, it is exactly what makes them the best in the country.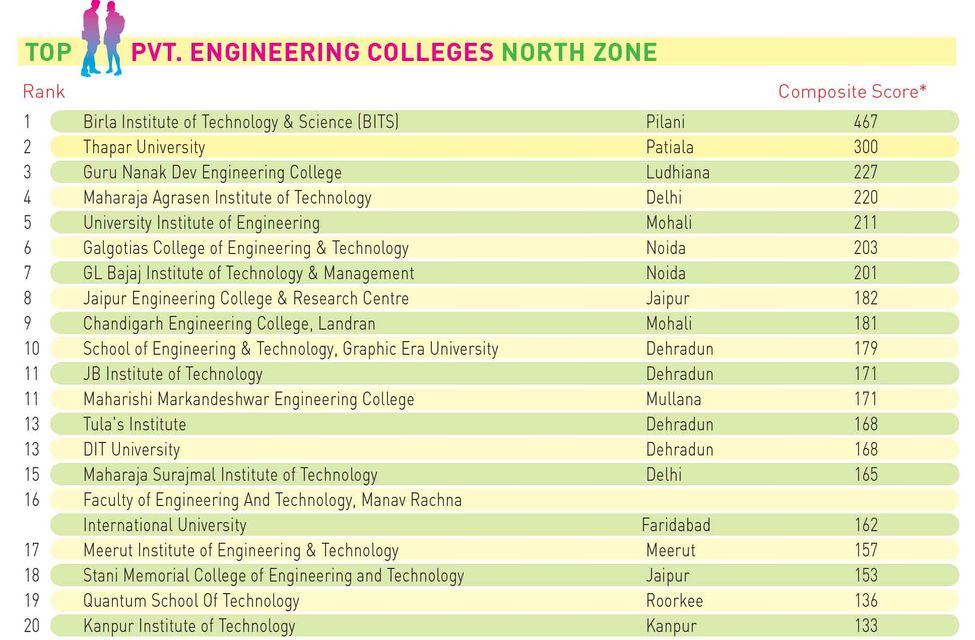 CENTRE OF EXCELLENCE-IIT Bombay, Rank 2 Engineering
Beyond books
Recently, the students of Indian Institute of Technology Bombay developed what they claim is India's fastest electric racing car. Called Ocra, it will be driven in the Formula Student, which is an engineering student-level race held annually in the UK. About 75 students worked on the car for nine months, and Tata Motors recently announced that it would support the institute's racing team at the event.
So, what makes these students tick? "IIT Bombay offers its students the freedom to choose anything related to their passion and interest," says Osama Adil, general secretary of hostel affairs. "It was an obvious choice for me. IITB students stand out in soft skills because of the plethora of activities they are part of on the campus. The experience of living in a big city adds a new way of learning. IIT Bombay offers balance to a student who is unsure of his or her future and the interest he or she may build during college life."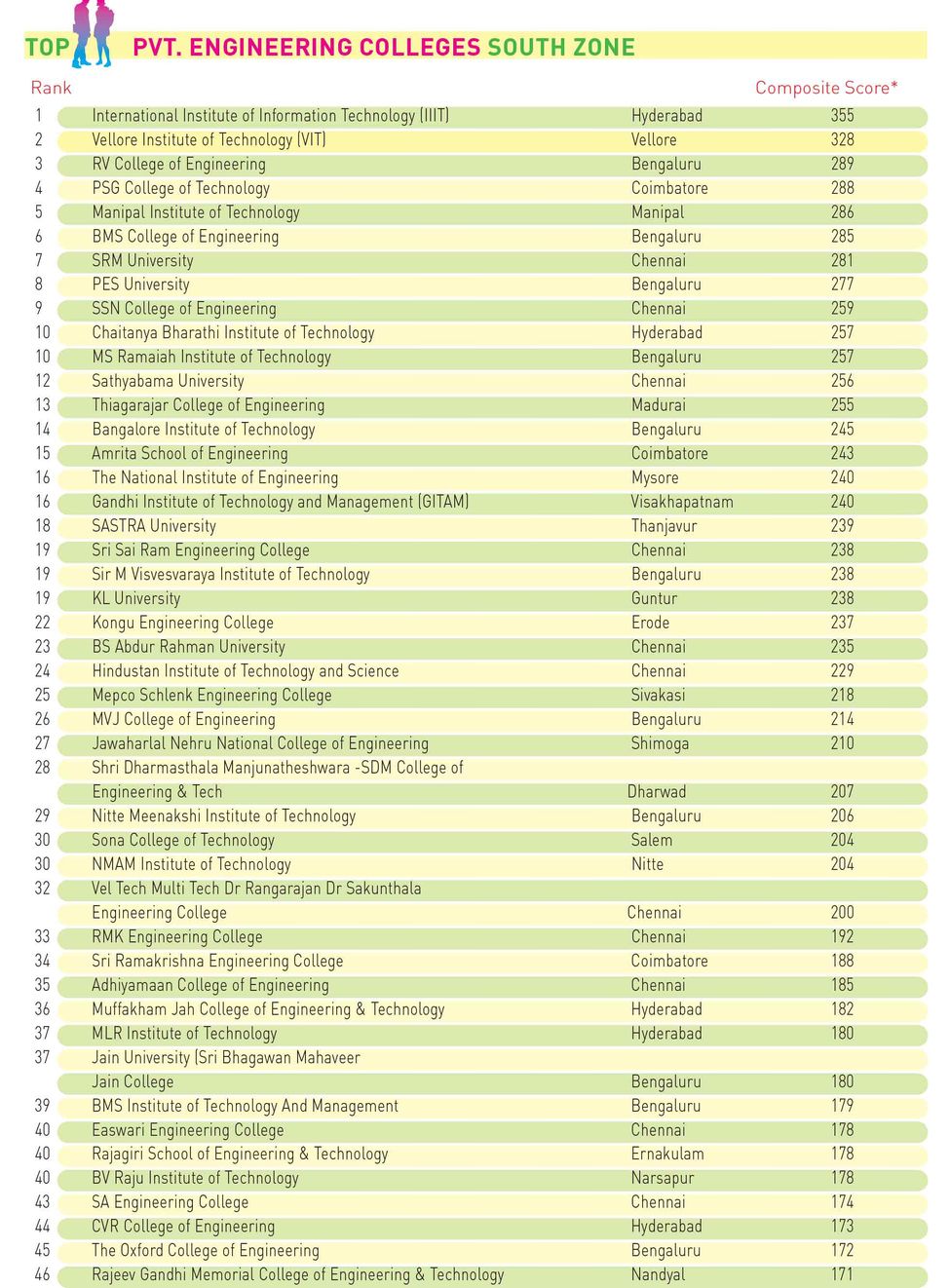 Subhasis Chaudhuri, deputy director (academic and infrastructure affairs), says the autonomy of the institute plays a great role in its success. "An autonomy followed by internal due diligence is a must towards achieving excellence," he says. "Quality control in any good university is always internally driven. But, we do have external peer reviewers and advisory committee members and their suggestions are often found to be valuable."
The institute also encourages its students to think beyond academics and helps them set up their own business. "I believe IIT Bombay is one of the few institutes which teaches students to push their limits to achieve success in their interests, beyond academics," says Adil. "It allows students to drop a year to try and start their own company. It gives special treatment to students when they are building a product using the technology in IIT Bombay. The campus allows students to conduct large-scale cultural and technical events.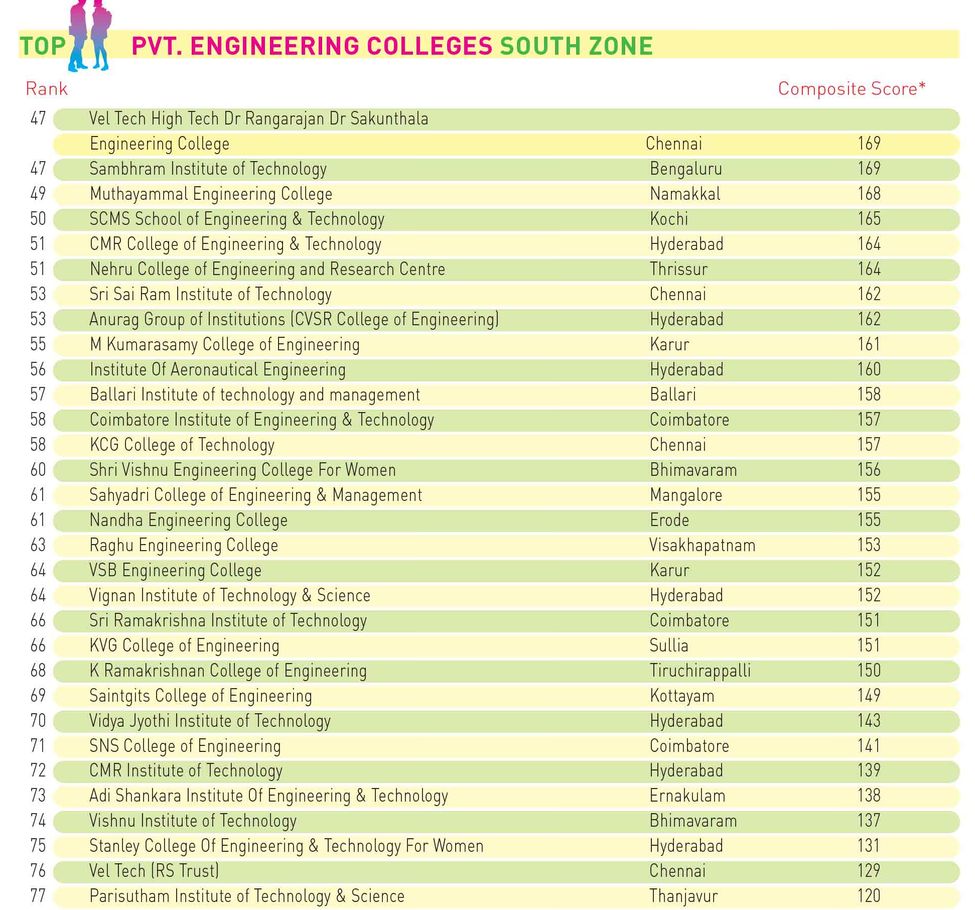 "IITB has one of the finest sports facilities in India and covers almost all sports and cultural activities possible. We have a very good link to the alumni, who come to mentor and fund the crucial projects in institute. All in all, it is a completely new world in itself, which everyone loves."
Methodology
THE WEEK-Hansa Research Best Colleges Survey 2016 covered 11 disciplines—arts, commerce, science, engineering, medicine, law, hotel management, social work, fashion technology, mass communication and dentistry. The cities covered for the survey were Ahmedabad, Bengaluru, Bhopal, Bhubaneswar, Chandigarh, Chennai, Coimbatore, Dehradun, Delhi, Gandhinagar, Ghaziabad, Gurgaon, Guwahati, Hyderabad, Indore, Jaipur, Kochi, Kolkata, Lucknow, Mumbai, Noida, Patna, Pune, Thiruvananthapuram and Vadodara.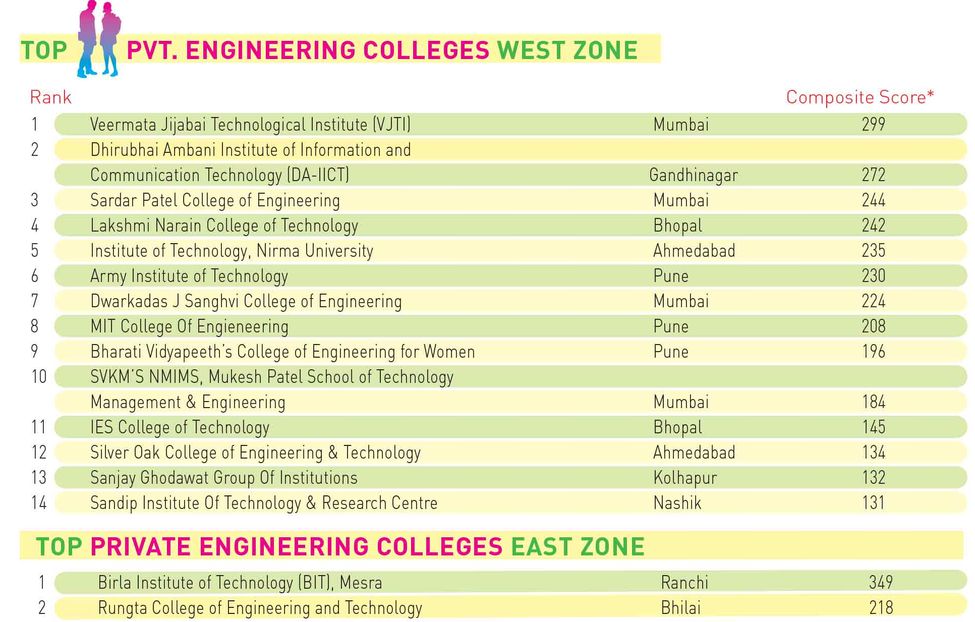 Perceptual data collection
A primary survey was conducted among 676 academic experts, 2,093 students, 249 aspiring students and 25 recruiters spread across cities and disciplines. The sample was selected ensuring proper representation of all cities and disciplines. Recruiters were consulted for rating only engineering colleges, and aspiring students were interviewed for rating only engineering and medical colleges.
A closed-ended questionnaire was given and all stakeholders were asked to nominate and rank the top 25 colleges in India and the top colleges in their respective cities. Of the 3,018 interviews, 120 were in-depth and helped in validating the data and providing rationale for the rankings, wherever required.

Factual information collection
Factual information was collected from March to April 2016. A dedicated website was created and the link was sent to more than 2,500 top colleges. Advertisements were published in THE WEEK, inviting colleges to participate in the survey. Responses were sought through phone calls, emails and personal visits. As many as 263 colleges responded.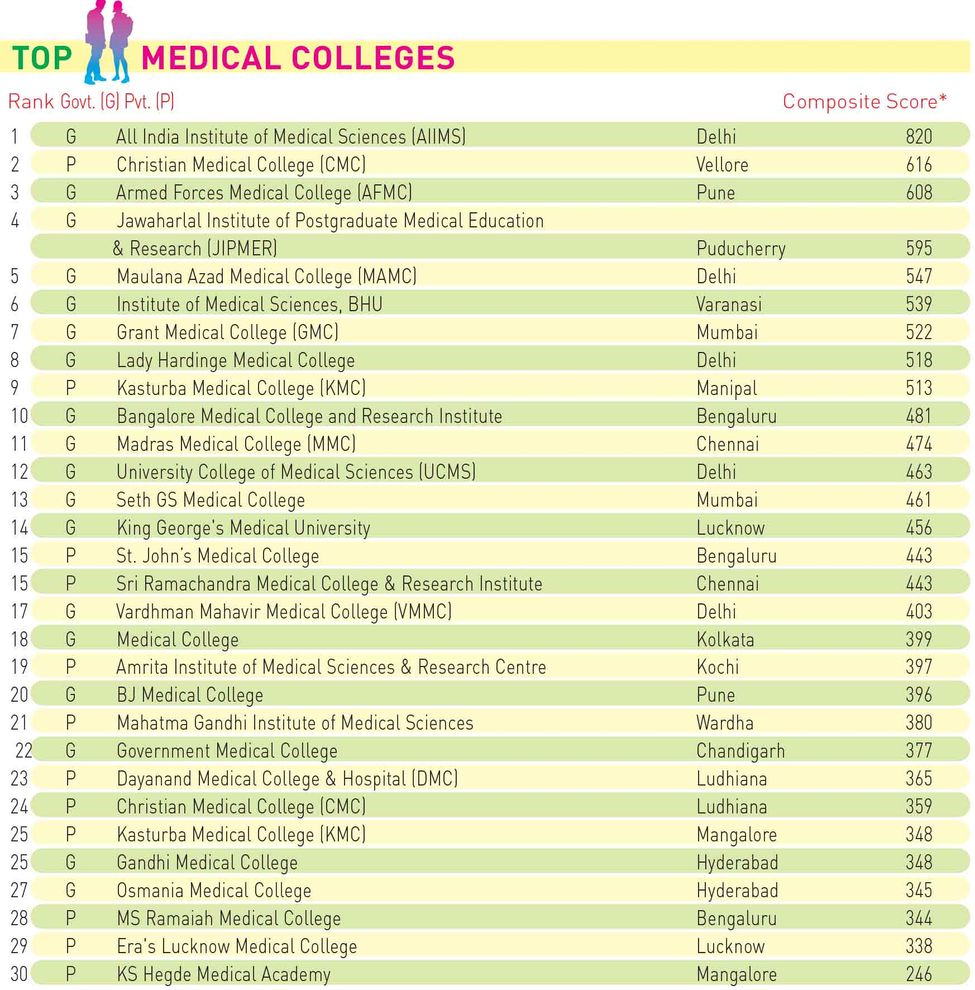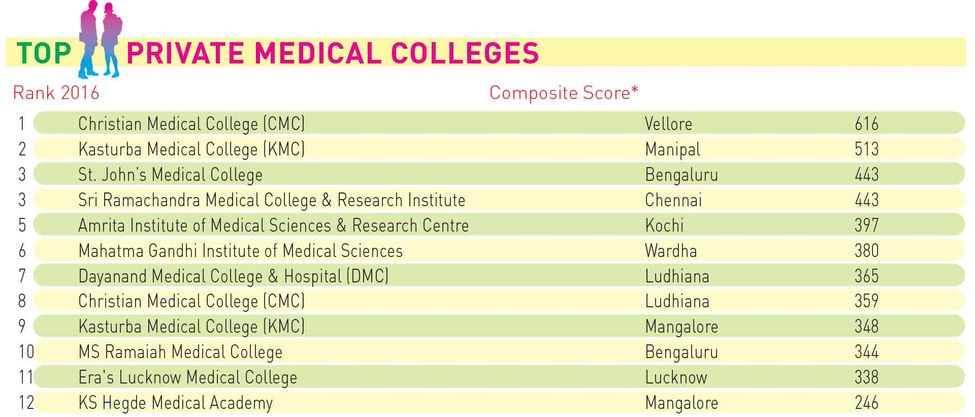 Ranking methodology
Rankings of colleges for arts, commerce, science, medicine, law, engineering, dentistry and hotel management were based on a composite score derived by combining the perceptual and factual scores. Some top colleges could not respond within the stipulated time. For these colleges, composite score was derived by combining the perceptual score with an interpolated appropriate factual score based on their position on the list.
Final score = perceptual score (600) + factual score (400) Rankings of colleges for fashion technology, mass communication and social work were based only on perceptual data.