For a young man who did not want to join his father's business, chef Vicky Ratnani has done fabulously well for himself. Instead of getting into the wholesale and retail business, Vicky ended up applying to a catering college where, among the various subjects taught as part of the comprehensive degree programme, he realised that he was interested in the culinary aspect of it. With encouragement from professors and chefs he met along the way, Vicky fast-tracked his career, and after training at The Oberoi and The Leela, he went on to work on some of the world's largest ocean liners. Ever since his return to terra firma, he has been quite unstoppable.
"I worked on what was at that time one of the largest ocean liners—Queen Elizabeth 2 [later Queen Mary 2 and for the cruise liner Cunard]—travelling around the world. I did this for 15 years and I loved it," says Vicky. "These weren't normal cruise ships. They were high-end ocean liners, with a high-profile clientele such as Nelson Mandela and European nobility, which meant the kind of food we did was simply outstanding.
I learnt most of my skills there, where we had six to seven different kitchens. It gave me a great opportunity to learn about a lot of new food and international menus."
During his ship stint, Vicky got married and was blessed with a daughter. Soon, he was made the executive chef—the topmost post—but he began to get restless. "I had reached the topmost position and I could have stayed there forever, but when my daughter started growing up, I thought I must return. Also, I hate being in a comfort zone, so I moved into restaurant-ing with Aurus and later Nido [both defunct now]."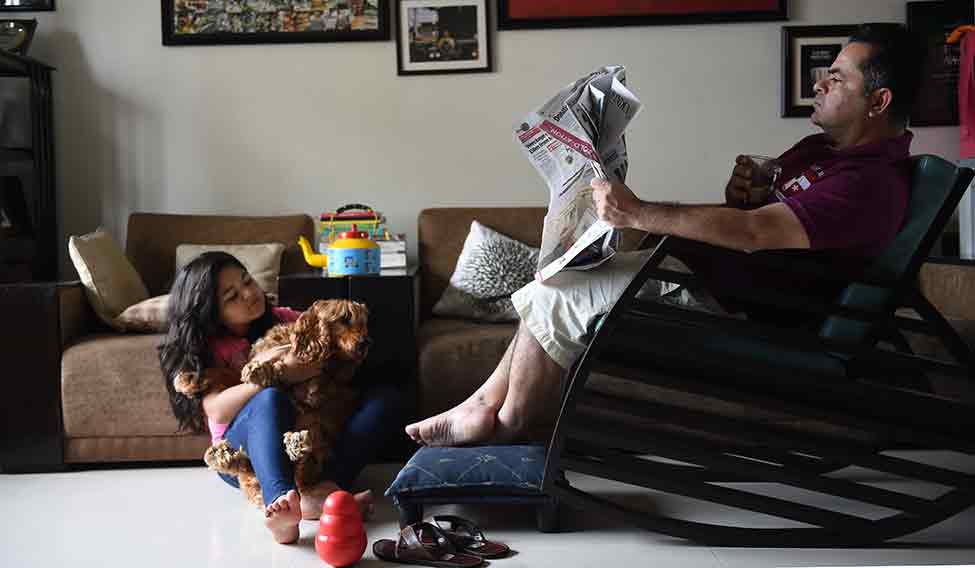 Here, Vicky got a chance to showcase his skills, plan menus and feed people. "It was a great opportunity to be a part of the Bombay scene and cook for well-travelled, high-end clientele," he says. "I also did small and large events and it gave me a stepping stone as well as the confidence to not return to the ocean liners, which frankly can be quite an addiction."
So, now that Vicky is revving on all cylinders, what's a day in his life like?
Vicky's day usually starts around 9.30am when he wakes up (after wrapping up post-midnight from The Korner House where he has just taken over). He then spends time with his wife, Piya, daughter, Tanisha, and his dog Bella. Next, he hits the gym for functional training. "I go to the gym thrice a week," he says, after which he gets to The Korner House, barely a 30-minute commute from his Lokhandwala residence, by noon.
It is not just The Korner House's kitchen that Vicky has to keep tabs on. "I am always planning ahead," he says. "I do recipes for my TV shows; I do recipes for my YouTube Channel. I consult, so there is a lot of work… such as supervising and R&D."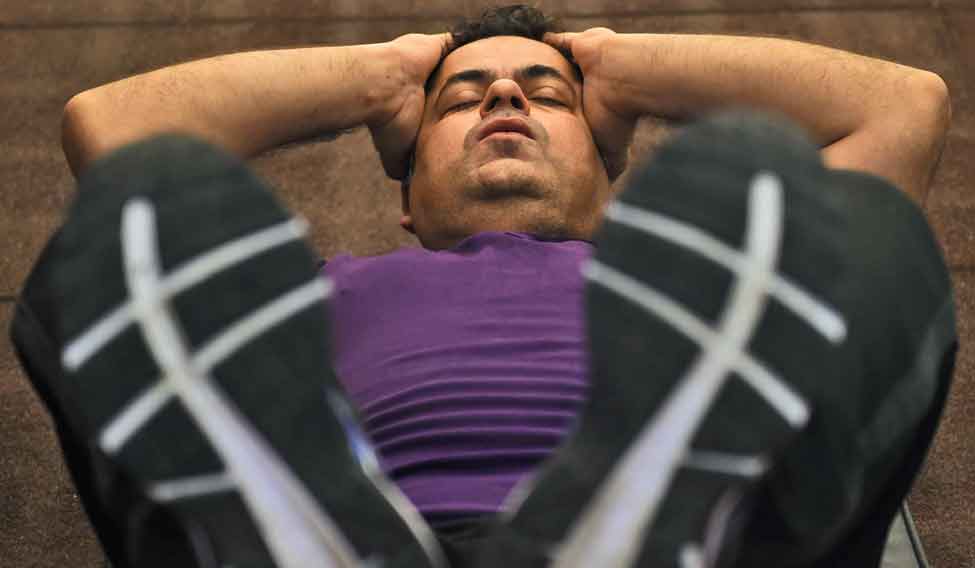 After taking a round of the kitchen, seeing how many cooks are there and how many are not coming, going through the inventory and checking on the new ingredients received or the ones that have not arrived and discussing all this with the storekeeper, he moves on to checking how many bookings they have received. "Our regular veggies come in daily, for which we work with vendors from Mumbai. But my exotic vegetables come from a farm in Pune, twice a week," he explains. "Fish comes every other day from a supplier based out of Yari Road fishing village and, of course, for imported fish we have importers who supply to us, especially in the monsoon, when there are no fishing boats here. This is the time when I like to use a lot of bhetki [Asian sea bass] but normally I like to do 'Catch of the Day'. The idea is to get as much local [produce] as we can and support the local growers and producers. As chefs, we have to create that synergy."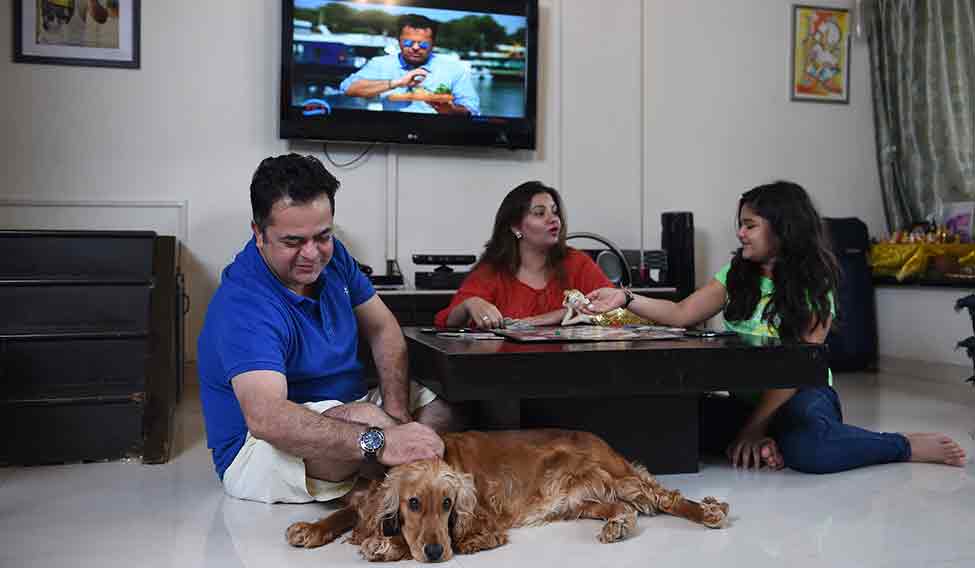 The Korner House is a whole day restaurant with two shifts—9am to 4pm and 3pm until closing time. When lunch starts, Vicky gets busy supervising, checking and coordinating with his staff of 18 members in the kitchen. Between lunch and dinner is the break. "Sometimes, we have events in the evening or afternoon tea functions," he says. "We are not very busy for lunch on weekdays; dinners are busier. People come here for a drink in the evenings; Thursdays and Saturdays are busy nights." On Sundays, they have a brunch, with a different menu altogether. It is more about eggs—egg benedict, poached eggs, waffle, pancakes, French toast, comfort food and Sangria wine. Though the brunch is a more casual affair for the diner, starting around 11am and going on till 5pm, it is a hectic day for Vicky.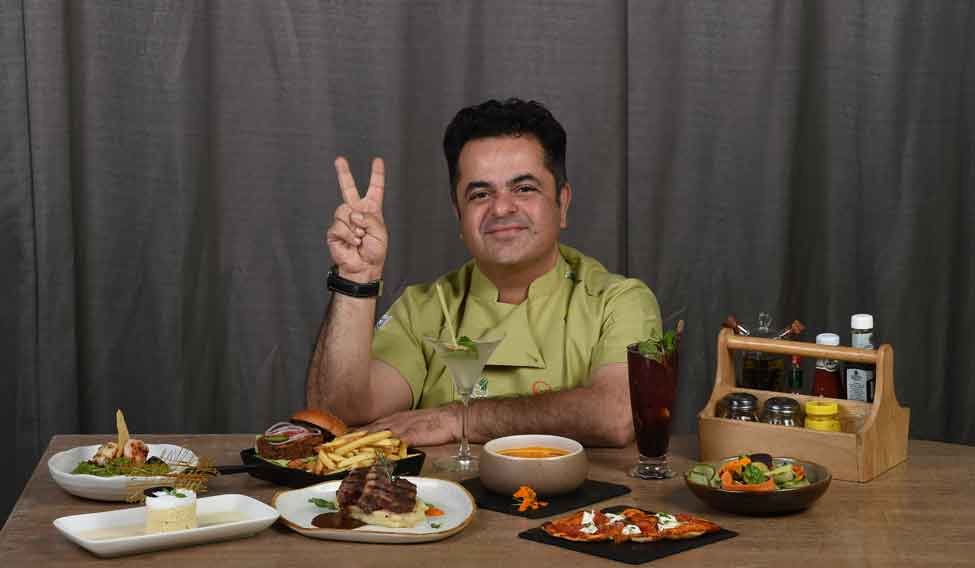 Vicky describes The Korner House as casual chic—a relaxed and more approachable place, with slightly longer menus and where the food is about a lot of small plates, a lot of appetisers, "because that's the trend these days".
And, what is it that really sets Vicky apart? Well, besides the fact that he has an eye for colour and a penchant for textures, the way he "combines food" and "puts things together" is what makes him different. "In my dishes, there is always something that is a little creative or different, where I try to incorporate a particular technique or a particular ingredient, which gives a good quirk to it. Everything has a twist," says Vicky. "Take the pumpkin, for instance. What do we do with it? Make a sabzi out of it usually. But there are so many options such as roasting it, smoking it, peeling it after it is cooked in the oven, slicing it or serving it as a salad. The possibilities are endless."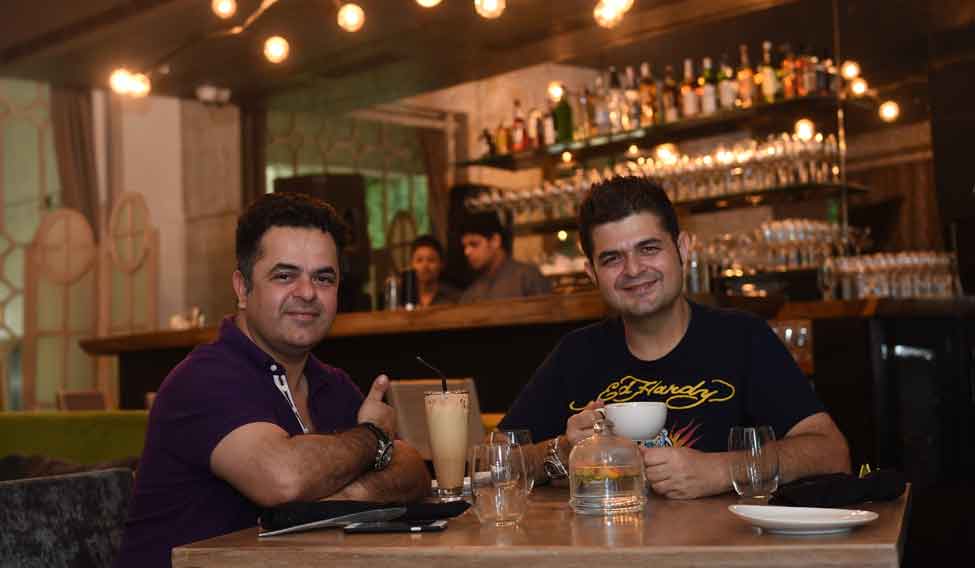 Vicky feels that India has changed a lot in the last six years, with more chefs and international brands coming in and with people eating out more now than before. "Earlier, it was all about fine-dining and now it has moved to smart casual dining. You don't have to wear a jacket and a tie to go to a place and it also means that you don't have to be in a jacket and a tie and still pay a lot for good quality food. Of course, that doesn't mean it is cheap; good food comes at a price."
Ask him about the celebs he has cooked for and he rattles off names such as Nelson Mandela, Donald Trump, Morgan Freeman and Gene Hackman to name a few. Back home, he has cooked for many more including Sachin Tendulkar, Tina Ambani and Parmeshwar Godrej. "Generally when people like that come, we offer them the menu. But a lot of times, they don't even look at the menu and ask me to recommend…. I take that as a compliment because there is an element of trust," he says.
Among Bollywood stars, he says Hrithik Roshan is very health conscious— nothing fried, only grilled vegetables and grilled chicken. "And, he likes fish and brown rice. Same thing with Farhan Akhtar. We go back many, many years; we lived in the same neighbourhood. His family knows about food…, just like Salman's family. I know that in these people's homes good food is prepared and they simply love good meat, vegetables, and seafood."
The women, says Vicky, aren't fussy eaters; they eat smart. "They won't eat anything fried because generally fried food is bad for you, but they eat everything in a restaurant. Priyanka Chopra was here recently for dinner, and ordered a lot of appetisers, flatbreads and lamb chops," he says.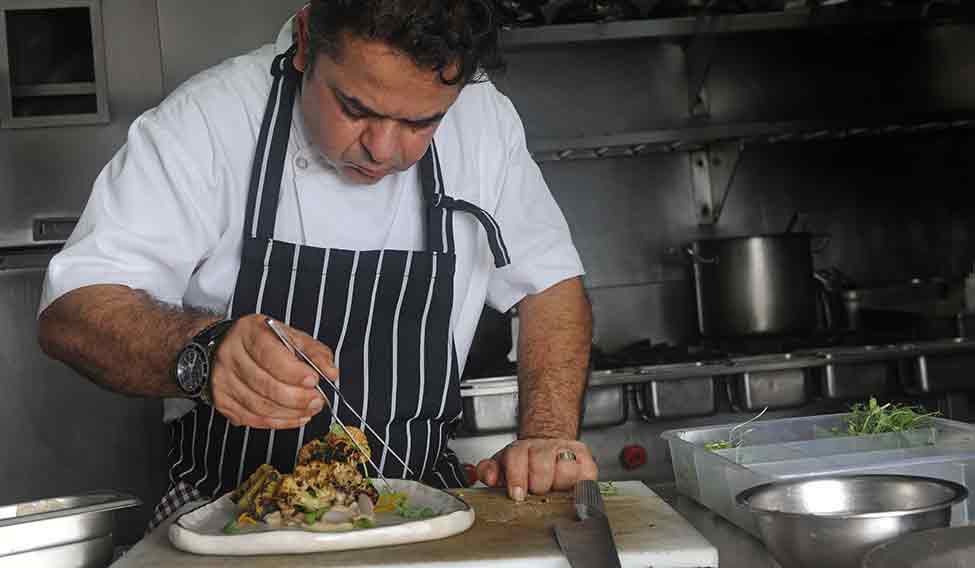 So, after almost 12-hour-long gruelling days, most of which are spent in the kitchen, how does Vicky unwind? "I love music, photography and travelling," he says. "I unwind with music. I listen to all kinds of music, right from jazz, classical, to techno, old Hindi music, 1990s jazz, everything." Vicky plays only modern jazz in the restaurant because he feels it is great for the background—pleasant to hear while eating and conversing.
Though he owns a Leica camera, he says he is an iPhone photographer. And going by his Instagram account, it isn't difficult to believe that good photography is something that runs in the family [his brother, Daboo Ratnani, is a veteran photographer]. Even his photographs capture his love for colours and textures.
"My travel plans and destinations revolve around food," he says. He loves exploring food markets around the world for new ingredients as well as checking out the local produce. And when he travels to a particular place where there is a popular restaurant he wants to try, he ensures that he always pre-books a seat.
So, here's to Vicky Ratnani, an astute true-blue chef who knows his ingredients and flavours as intricately as a couturier would know his cuts and fabrics, and who never ceases to surprise the palates of the gourmands and bon vivants with his delightful offerings.