"I paid a price. I was spending most of my time in the gym working out during the championship and my husband thought I was having a relationship with my trainer. He asked for a divorce" - Karuna Waghmare

"I believe in retaining the flexibility of my body. That's why I do yoga and other mild exercises, too. I believe that if you don't do extreme workouts, you can have normal reproduction and health" - Ashwini Balchandra Waskar

"My parents were not supportive. My mother used to cry every time she would enter my room. So, I could not discuss anything about bodybuilding with them" - Vatika Grover

"I do not want to look masculine. I want to stop at a lean, well-toned, well-muscled body. To have a ripped muscle body, a woman has to defy her natural anatomy" -Shweta Rathore

"My children sometimes want me to go back to my earlier looks. But, at the same time, they want me to keep winning medals. When I told them that they can choose one, they chose the latter" - Mamota Devi Yumnam
Delhi-based Vatika Grover, 24, used to be a well-settled investment banker. The fitness enthusiasts day was a mix―morning began with a heavy workout in the gym and evenings included snacking on samosas. One day, she saw an ad for a body-building competition for women and her life took an adventurous turn. "Am I fit enough to participate?" she asked her trainer. "My trainer told me that in the competition you display your muscles and strength. He told me that I could participate."
She was already passionate about heavy workouts and lifted the heaviest weights in the gym, heavier than any man there could lift. She toyed with the idea of joining the competition for a few days, read up on bodybuilding and then threw her hat into the ring. Her parents did not share her excitement; they gave up once they realised she was not going to back off.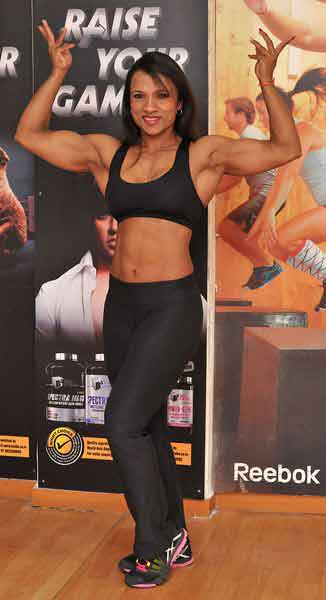 She quit her job as preparing for the competition meant working out for at least five hours in the gym, a 90-minute running routine and a special diet. "It was, and still is, not easy," she says. "My parents were not supportive. My mother used to cry every time she would enter my room. So, I could not discuss anything about bodybuilding with them. My coach gave me roadmap which was not easy to follow. I had to eat a lot and workout hard. I was to consume 5,000-7,000 calories―1kg chicken, 500gm beef, 30 eggs and loads of salad and fruits. My day used to start at 6am. I would cook and pack the food myself, head to the gym in Gurgaon and workout till 1pm. Once back home, I would rest for a bit and go for a long jog and do few exercises in the evening."
She says men at the gym are jealous about her ability to lift weights that they cannot. "They often gossip that I must be on steroids," Vatika says. "But my trainer thinks that I can do without steroids, at least for the next few years."
But, does she understand the side-effects of a masculine workout on her body? "Yes, I know that soon I will lose my curves," she says. "I have already seen a lot of change in my body. I cannot shop any ready-made clothes as I need an extra large size for my shoulders and extra small for my waist. All I buy these days are sportswear. My face may also lose its feminine charm, but I am prepared for it. There is a price to pay if you decide to pursue your passion. And I am ready to pay any price."
And, any plans to get married and settle? "I don't know," she says. "I know that most bodybuilders are already married and have children. I am too young. Let's see. Right now my priority is to have a body any body builder would die for." Vatika does not mind that friends, relatives, and even parents, are cold to her because of her present pursuit.
Vatika is not alone. An increasing number of women is getting into bodybuilding. And, they are "crazy" about what they call a sport. Karuna Waghmare, 37, from Mumbai, once stumbled upon an article titled 'Mother of Six Packs' in an American magazine. The story was about a woman bodybuilder and Waghmare was hooked.
She started devoting more attention to her workout regimen and diet―six meals a day, each consisting of 75gm of meat or egg, with vegetables. "My body did not accept it in the beginning, but the results were amazing," she says. "My trainer at the gym noticed the changes and supported me." She was placed fourth (women athletic physique 165cm category) in the World Championships 2012. The event was organised by the World Bobybuilding and Physique Sports Federation.
"I paid a price," says Waghmare. "I was spending most of my time in the gym working out during the championship and my husband thought I was having a relationship with my trainer. He asked for a divorce. My parents, sister and brother, too, did not support me then. I do not mind separating from a person who could not trust me, but what saddens is that I always wanted to have a child."
Most women bodybuilders find it difficult to convince their families and friends about their passion. Jinnie Gogia Chug, 37, of Delhi, too, found it difficult to convince her businessman husband about her decision to participate in the world championship. "The event required me to wear a bikini on stage and he was not comfortable initially. Though he agreed, my elder sister stopped talking to me," says Chug.
A graduate in English literature, Chug did her MBA before starting an event management company. She has also written over a dozen books on subjects ranging from literature to fitness. Like most women her age, Jinnie took to the gym after her daughter was born eight years ago. During the initial few months, she did cardio exercises―treadmill, cross trainer and cycling with mild weight training. Gradually, she increased the intensity of her weight training. She felt that she was different from the other women working out in the gym. She was too passionate about her fitness regimen and felt incomplete and restless on days she did not workout. One day, her trainer noticed her impressive six pack abs.
But, bodybuilding does not come easily or naturally to women. As women lack testosterone, the male hormone which helps in muscle building, they have to work twice as hard as men. "Even one potato wafer can spoil what you achieve in one week," says Mamota Devi Yumnam, 37. Mamota was a model before she married Borun Yumnam and moved to Delhi and opened a gym. Three children later Mamota hit the gym to get rid of the extra weight she gained during her pregnancies. Soon, she was in great shape.
But Borun noticed her well-crafted abdominal muscles and realised that his wife, too, could become a bodybuilder. He set a rigourous training schedule for her and she won the bronze in the Asian Championship in 2013.
Bodybuilding has changed Mamota. She is no more soft and girlie. She is all muscles and looks a little masculine. "My hair changed, so did my voice," she says. "My children sometimes want me to go back to my earlier looks. But, at the same time, they want me to keep winning medals. When I told them that they can choose one, they chose the latter. I feel that my life has changed completely after I entered this arena. Nobody knew me earlier. I was just a small-town girl. But, now so many people know me, respect me. Journalists interview me. My photographs are there in magazines. What more can I expect from life?"
The Indian Body Building Federation's decision to stop bodybuilding competitions for women has come as dampener to these women. "I am sad at this decision of the IBBF," says Mamota. "But, for me it was not a career, as there was no money involved. It was about passion. Though the medals that I won never brought money, they brought us enormous personal satisfaction." The IBBF has replaced women's bodybuilding with three new categories―model physique, fitness physique and athletic physique.
Many women bodybuilders feel that the new categories require easier workouts and diet regimen. "I would continue participating in these events, no matter what," says Mamota.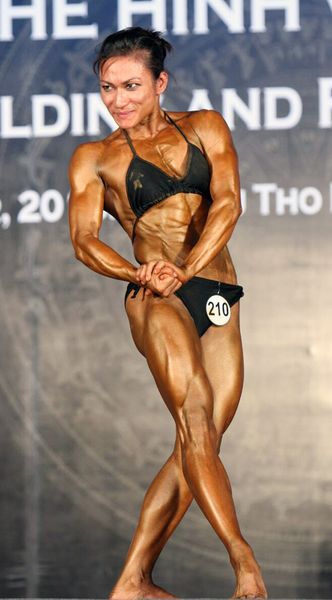 While Mamota does not agree that bodybuilding can harm a woman, Shweta Rathore, who won a bronze at the World Championship in the fitness physique category held in Mumbai in December 2014, does feel so. Rathore says she has been into fitness from class sixth; she joined a gym when she was hardly 15. She reads a lot about fitness and bodybuilding.
An electrical engineer, she started her own company a few years ago and pursued fitness as a passion. But, Shweta believes in the softer avatar of the sport. "I do not want to look masculine," she says. "I want to stop at a lean, well-toned, well-muscled body. To have a ripped muscle body, a woman has to defy her natural anatomy."
Ashwini Balchandra Waskar agrees, "I believe in retaining the flexibility of my body. That's why I do yoga and other mild exercises, too. I believe that if you don't do extreme workouts, you can have normal reproduction and health."
Doctors say it is not advisable for women to go to extreme levels of fitness. Dr Sunita Chaudhary, nutritionist and dietician, BLK hospital, Delhi, explains that consuming 5,000-7,000 calories and a 4-5 hours of workout is not scientific. "A woman's body needs some amount of fat to carry out normal hormone functions," she says. "Her reproductive system, too, needs fat. Going on an absolute fat-free diet, consuming very high protein diet and minimal carbs can interfere with the normal functioning of the body, especially the brain.
"Our brain needs glucose to function, which comes from simple carbs on a regular basis. While these bodybuilders try to replace carbs with protein, what they do not understand is that excessive protein could be toxic to their system. Absence of fat can also deprive them of essential fat soluble vitamins," she explains.
Dr P.S.M. Chandran, former medical consultant of the Sports Authority of India, says that use of anabolic steroids is rampant among bodybuilders worldwide. These steroids damage their health irreversibly, he says.
Fertility specialist Dr Shivani Sachdev Gaur says too much workout and protein can make female hormones go haywire. "Their menstrual cycle may become erratic over a period of one to two years and problems shoot up if they are on steroids," she says. "You may see a change in voice in these women. This cannot happen without steroids."
Psychiatrists, however, believe there could be an underlying identity crisis or sense of inferiority in some female bodybuilders. "It could also simply be an addiction to a surge in happy hormone that one feels after exercises," says Dr Deepak Raheja, psychiatrist and psychotherapist. "Gradually, you can get addicted to it. But along with this, there is an additional addiction to the kind of attention, which turns their passion for fitness into an obsession."
Agrees Dr Pradeep Gupta, a sports medicine specialist, "If done in a scientific manner, body building has many advantages. It increases your strength and stamina. But, unfortunately, most bodybuilders go to an extreme. It may be because of lack of knowledge about it."
Raj Gopalan Nair, national coach for male bodybuilders, says women bodybuilders have been on their own so far. "They do not have any guide," he says. "A man's body is very different from that of a woman. They need a well-read coach who understands their body and guide them. But I see most of them are currently doing it with coaches who do not have much women-specific knowledge."
Nair supports the IBBF's decision to ban bodybuilding for women. "There was a feeling that this may encourage steroid intake among women which could be devastating for their bodies in the long run," Nair says. "The puffed up muscular body does not come naturally to women. Either it takes much more investment in terms of workout or diet or it requires steroids. All have long-term repercussions."
Experts believe that the IBBF should ensure that women who pursue the three new sports do so under the supervision of well-educated coaches, who understand the differences between male and female anatomies.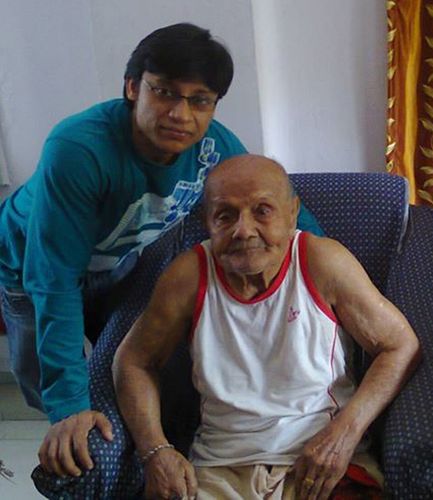 YOU NEED STEROIDS TO SHARPEN YOUR MUSCLES
Passion drives Sibalika Saha's life. As a young girl, Saha was passionate about martial arts, badminton and breakdance. To pursue all of it, she needed to strengthen her muscles. While working out, she realised that her muscles were shaped out like those of bodybuilders. "I never thought that I would become a bodybuilder. But, now that I am one, it is my life," says Saha, 34.
Unlike others of her age, she does not want to get married or have children. "I am married to my gym and its equipment," says Saha, who works as a fitness trainer at Talwalkar's gym in Mumbai. She participated in the Asian Championship for bodybuilders in 2011 in Thailand and came sixth. "At that time I was the only one from India, but now so many girls aspire to become bodybuilders," she says.
In the World Bodybuilding and Physique Sports Championships in Mumbai last December, Saha came fourth in the under-55kg category. "My thigh muscles and lower abs were not chiselled enough," she reflects. "Most international bodybuilders are accompanied by personal dieticians, trainers and coaches. In India, we do not have these advantages; we are on our own. But, I keep reading a lot about bodybuilding. I know what I need to do to improve."
The Indian Body Building Federation stopping the bodybuilding competition for women has not "deterred or disheartened" Saha. "I will prepare for Ms Olympia and other European events," she says. "I want to make it big in this field and nothing can stop me."
And, how much steroids does a bodybuilder need? "You need it," she says. "The type of steroid you need may vary according to your body type, but you cannot compete with international players without steroids. You need steroids to sharpen your muscles."
And what about side effects? "I know about their side effects, but what to do?" she asks. "When a woman works out hard, male hormones are secreted in her body. But they are not enough to build a 'bodybuilder's' body. The bodybuilding regimen brings a lot of changes in your body but you have to be prepared for it. Your voice changes, you look masculine. But, I love my muscles."
DECONSTRUCTING THE SEXES
Diet: Women have more fat in their body as compared with men. So, most women bodybuilders cut down on carbs. Protein remains the food of choice for both the sexes. Female bodybuilders need fewer calories than male bodybuilders. But to achieve the required anabolic growth, bodybuilders, irrespective of their sex, consume much more calories than regular adults.
Exercise: Men have the advantage of natural testosterone when it comes to weight training. Their muscles give dramatic results when subjected to intense workout. Though both men and women have to do intense weight training, women have to do much more cardio exercises to burn the extra fat.
Supplement/steroids: Both men and women need protein supplements to repair the muscles that get injured during workout. Women may need more vitamins and mineral supplements because of their low carb diet. Female bodybuilders also tend to take more fat-burning products to metabolise the excess fat.
Steroids, too, work differently on men and women. In men, steroids may lead to enlarged breasts and shrunken testicles. Women often complain of body hair, hair fall and a hoarse voice.
MAKING THOSE MUSCLES
Most bodybuilders go through these three phases and they do it in cycles.
Bulking: Intake could be as high as 5,000 to 7,000 calories per day. Goals are to build muscle, gain weight and increase strength. Calorie intake is far more than what they burn daily.
Shredding: It is done usually five days before competition. Goal: dehydrate the body to show off the muscles. Cutting down on salt intake reduces water retention. Three days before the event, bodybuilders go on a salt-free diet, minimise water intake and use diuretics to dehydrate themselves. With the subcutaneous water gone, the skin wraps tighter around muscles.
Cutting: Cut calories and create a deficit. Workout harder. Goal: lose body fat. Diet will be high in proteins; less carbs and no-fat diet.