Erasing the name and image of a political leader from public memory was a favourite pastime of leaders like Stalin. Modern science was deployed in the pre-Photoshop era to remove the faces of Stalin's detractors, including Leon Trotsky, from official photographs. Indian politicians have been generally more benign. While Jawaharlal Nehru and his family can be accused of downplaying the role of some of his contemporaries like Subhas Chandra Bose, B.R. Ambedkar, Sardar Vallabhbhai Patel and C. Rajagopalachari, they never went so far as to erase the contribution of these leaders from public memory.
So, for many Congress veterans it must have been shocking that party president Sonia Gandhi and the coterie around her virtually disowned a veteran Congressman like Pamulaparti Venkata Narasimha Rao, popularly known as PV in his home state of Telangana, and systematically erased from the party's memory the contribution of one of its finest prime ministers. The website of the Indian National Congress barely mentions PV's name.
As I recalled in my book, The Accidental Prime Minister (2014), when PV died in 2004 the Congress leadership in fact persuaded PV's family to fly the former PM's body down to Hyderabad for cremation so that no memorial would have to be built for him in the nation's capital. During my time in the Prime Minister's Office, I would accompany Manmohan Singh to the Andhra Bhavan in New Delhi every year to join a few friends and followers of Rao who would gather there on his birthday to pay tribute to his memory. No other Congress leader or minister would ever attend this meeting. Not even those who owed their political career to PV!
Given this context, one must welcome Congressman Jairam Ramesh's decision to finally put pen to paper and offer us an insider's account of PV's stellar leadership role during the critical crisis months of June-September 1991, when Jairam was a junior aide of the PM. Jairam's book, To The Brink and Back: India's 1991 Story, published last month, offers an accurate account of PV's impressive leadership of a minority government that did not just prevent a crisis, but in fact initiated a 'new turn' in India's economic policies, performance and fortunes.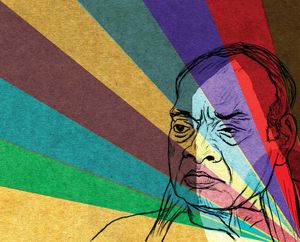 I first met Jairam in the mid-1980s at the Centre for Development Studies in Thiruvananthapuram. We were both participants in a conference on the Indian economy convened by my guru, the legendary Professor K.N. Raj. At the time, Jairam was 'right of centre' in his views and I was 'left of centre'. Over the years both of us have moved to the ideological centre of public policy in India.
The second time I ran into Jairam was on June 19, 1991, in PV's living room at 9 Motilal Nehru Marg. I was a senior editor with The Economic Times and went to meet PV to get the latest news on the political goings on in Delhi. That evening the Congress named him the head of its government. Jairam was a busy backroom boy at 9 Motilal Nehru Marg and soon moved into the PMO. Jairam's very readable book puts together many of the notes he kept at the time, and gathers evidence to record PV's important contribution to nation building.
What is more, Jairam dubs PV the 'Deng Xiaoping of India', and rightly so. But, that would raise many an eyebrow in the Congress. Many Chinese in fact believe that Deng was as great a leader as Mao, if not greater. If one were to regard Mao Zedong as both Mahatma Gandhi and Nehru rolled into one, is Jairam elevating PV to a status above any of the Nehru-Gandhi Pms?
Indeed, if PV is India's Deng, then why does the Congress, of which PV was president, continue to ignore his contribution to India's rise, and why did Manmohan Singh shy away from naming his mentor for a Bharat Ratna?
editor@theweek.in