"Seeds of fundamentalism are present in Kerala. There are groups who say that the Quran is the constitution or that Islam is science." - M.N. Karassery, civil rights activist

"Rather than copying things like goat farming literally, one must follow the Prophet's philosophy. Contrary to popular belief, the Prophet did not force people to join Islam" - K. P. Ramanunni, author
Padne and Trikaripur, two quaint villages in Kasaragod district, were home to 17 of 21 people who reportedly left to join Islamic State.
Eleven of them were from Padne, and of these, eight belonged to the family of Abdul Rahman. As the 66-year-old greets me in his bungalow named Hamza Sagar, the turmoil inside him is clearly visible on his aged visage.
He has been struggling to make sense out of the disappearances of his sons Ijaz and Shihaz, and nephew P.K. Ashfaque along with their wives and two young children.
Both his daughter-in-laws, Rufaila and Ajmala, were pregnant when they went missing. Rahman says Ashfaque sent a message two months ago that Ijaz's wife Rufaila, 24, had given birth to her second child. That was the last message, he says, from the missing lot. "Ajmala, 20, must also have given birth by now, but we have not heard anything from them. So I guess I have three grandchildren now, though I don't know for sure…," he says.
"We like to believe that they have gone somewhere to learn more about Islam and are living a peaceful life."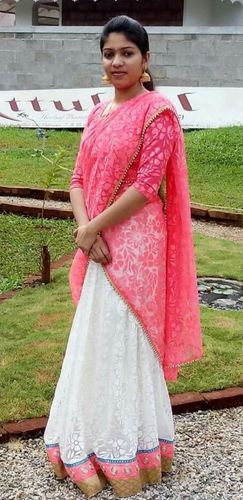 Rahman praises the support and sympathy shown by local leaders. "The elected representatives here have asked people not to isolate the unfortunate families. The National Investigation Agency has also been very professional and have taken special care not to hurt us," he says.
The NIA took over two cases registered by the Kerala Police about the missing youth in August.
On September 24, it took over one more case, which the Kochi police had registered in July against Bestin Vincent aka Yahia, one of the missing 21, and Arshi Qureshi, an employee of Islamic Research Foundation. The complaint had been filed by the brother of Bestin's wife, Merin (Mariyam), saying Bestin and Qureshi had forced him and his sister to convert to Islam and join Islamic State. Qureshi was arrested from Navi Mumbai on July 21.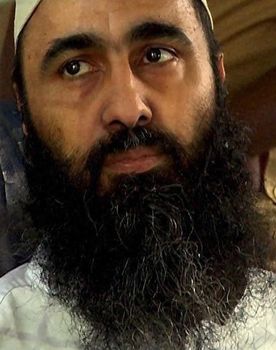 On October 2, the NIA arrested six persons from Kannur and Kozhikode districts for "conspiring to commit terrorist acts against important persons and places in south India". One more person, Subahani Haja Moideen, 31, originally from Thodupuzha in Idukki district, was arrested on October 5 from Tirunelveli in Tamil Nadu for "joining and supporting the activities" of Islamic State. The NIA says Moideen was radicalised and recruited to Islamic State through social media. The agency has reportedly sought Interpol's help for investigations in Afghanistan and Iran.
Though the NIA has maintained a policy of limited media interaction, it keeps the affected families updated of any new finding. That, however, is no consolation for Firoz Khan's family. People in Trikaripur remember him as a positive and vibrant boy, and he was the one who called home from Mumbai and said the others had left. He was reportedly caught by the Intelligence Bureau, and his family has not heard anything about him since.
His grandmother Mariyam is alone at home; his father is in hospital with a heart ailment. She says Firoz was attending chartered accountancy coaching classes. "If he does not come back soon, his education will be ruined," she says with tears in her eyes, "I don't understand why he left."
K.P. Ramanunni, a Kerala Sahitya Akademi award winning author and advocate of religious harmony, says reading religious texts out of context can lead one astray. "This is not limited to the Holy Quran, even the Bhagwad Gita can be read as a text which justifies killing people. People have done that in the past," he says.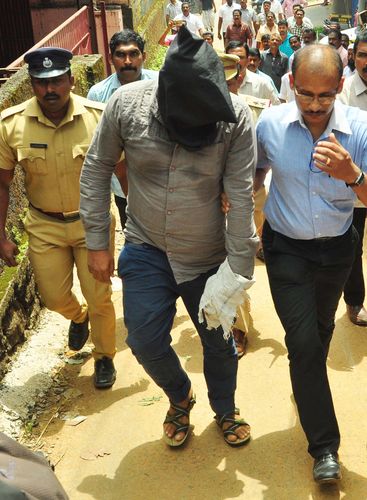 "What is required is a progressive understanding of holy texts. Rather than copying things like goat farming literally, one must follow the Prophet's philosophy. Contrary to popular belief, the Prophet did not force people to join Islam, and he showed tolerance towards Christians and Jews," he says.
Ramanunni says one should not blame an entire community for the mistakes of a few. "Our approach to such problems is important. Muslims here should not be isolated. Ours is a pluralistic society and even though religious fundamentalism has taken root here, our secular fabric is still our greatest strength," he says.
Renowned writer and civil rights activist M.N. Karassery says all religions are suffering from an overdose of devotion and a lack of logic. "I see these incidents as a higher form of this trend. Our culture is influenced by three thoughts, Anglicisation, Arabisation and Aryanisation. The last two are related to religion and this is distancing us from logic," he says.
"Seeds of fundamentalism are present in Kerala. There are groups who say that the Quran is the constitution or that Islam is science. If these groups take up arms, that becomes religious terrorism," says Karassery.
Many of the missing youth apparently believed in the Salafi argument that one cannot practise pure Islam if one lives in an "unislamic nation". Author and journalist P.K. Parakkadau says Salafi organisations should introspect if extremist Salafism is making militants of the youth.
He, however, says the media has been unfair to the Muslim community. "There is more coverage of issues related to Islam than other religions in India. A more factual examination is required and equal justice should be ensured for all, without religious considerations," he says.
While the debates continue, the families of the missing youth live on prayer, dreading the purported IS link. Though many of them seem to be losing hope, Bindu K. from Thriuvananthapuram, whose daughter Nimisha embraced Islam and became Fathima, believes that her daughter will come back.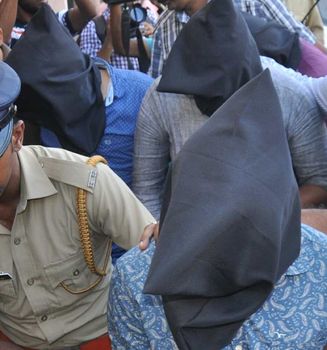 Bindu's fight for her daughter began long before the missing 21 hogged headlines. After Nimisha failed to answer her calls in November 2015, Bindu found out from Nimisha's friends that she had converted to Islam and was in love with a Christian convert to Islam.
Nimisha later told her that she had married the youth, Bexen who became Eesa, and was at Palakkad with his family. On Bindu's complaint, the police took the couple into custody but let them off as they were adults.
"After that I could not get her on the phone, so I started messaging her on Facebook. After about two months I got a reply," Bindu recollects. Nimisha replied that she and Bexen were going to visit Bindu at Thiruvananthapuram. "She told me that she wanted to see me. We share a strong bond and I was sure that she cannot stay without seeing me for long. She told me that she would be wearing a burka and I told her it was okay."
After Nimisha visited Bindu, their relationship was mended. Bindu accepted the conversion and marriage, and they often talked on the phone. Later when Nimisha became pregnant, Bindu planned to go to Palakkad to look after her. But before that, in May, Nimisha and Bexen visited Bindu again and told her that they would be going to Sri Lanka to set up a carpet business.
Even though Bindu protested, they left in two days. "That was the last time I saw my daughter. They informed Bexen's family of my grandchild's birth," says Bindu.
Remembering an incident that gives her hope, Bindu says, "When they went to Mumbai, Nimisha told me that she saw a beautiful dress and when I asked her why she did not buy it, she told me, 'what use is there in wearing that dress under this burka'."
"So I understood that she was not completely convinced about her new lifestyle," says Bindu. "I firmly believe that she was brainwashed and that she will come to her senses. I hope she will be able to escape."
Bindu knows that even if Nimisha comes back, she will probably be taken into custody, but she says that she will at least know where her daughter is. She is prepared to fight tooth and nail to bring Nimisha home. It is this hope that sustains her.