The risk-taking ability of this generation is much higher than the previous generation's, says Amit Khurana, chief executive at Corporate Access.
Neha Sawhney, 27, has changed over half a dozen jobs in the past six years. From working as a market researcher, advertising professional and public relations executive to journalist, brand manager, corporate communications official and blogger, she has done it all. But don't mistake her for an immature and aimless professional, who is fishing in the dark. It is all part of her "well-thought-out journey in search of professional happiness".
"I didn't want to get stuck in the wrong career. So I decided to try my hand at different jobs to discover the one that makes me happy," says Sawhney, who did her graduation in political science at Delhi University and postgraduation in mass communication at Shri Guru Gobind Singh College of Commerce. She plans to start a brand management firm next. "You work to live. Then why not live happily," she says.
The modern workforce today is driven not by money or job security but professional contentment. For them, finding a job is not the ultimate goal. It is just a means to achieve other important objectives in life.
Damini Wali of Ludhiana doesn't hesitate to put in her papers and splurge all her savings whenever she is overtaken by wanderlust. "I work to holiday," says Wali, 29, a fashion designer.
Wali quit her first job in 2008 after working for two years to go on a two-month-long vacation to explore Karnataka. She then joined a multinational buying house, Norwest, in February 2009, saved enough money for her next trip—to Himachal Pradesh and Uttar Pradesh—and quit again. In 2011, she joined Jabong to finance her holiday in Goa.
"When I am working I enjoy every moment of it. But I am the happiest while quitting the job because my purpose is not the employment but the vacation that follows," says Wali. "For me, professional success is not getting a fat pay cheque, big designation, buying a luxurious house and an expensive car. It is the freedom to live my dream—a backpacker's life. So, I am both happy and successful."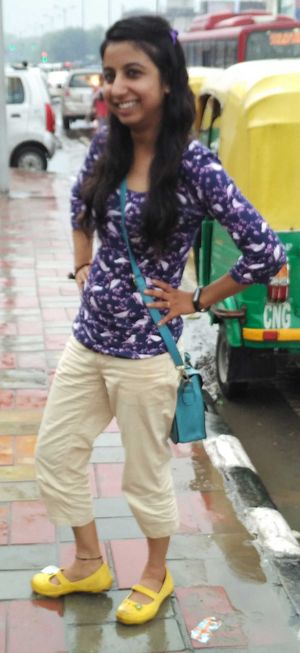 The risk-taking ability of this generation is much higher than the previous generation's, says Amit Khurana, chief executive at Corporate Access, a human resources company. "More informed and aware, today's workforce weighs professional happiness over money. And, to attain that, they don't even shy away from starting from scratch."
So, what is it that is fuelling this trend? "It is not that the previous generation was not interested in seeking vocational contentment. They didn't have enough opportunities," says Shankar Sharma, who "works to travel" and has just come back from a year-long vacation in the northeast. "I belong to Guwahati but never got a chance to see the place. So, one day last year I simply decided to quit my job and set out to explore the region."
Apart from using his savings, the Delhi-based graphic designer took freelance assignments and local jobs while travelling to finance the trip.
Previously, Sharma, 28, had gone on a 'long' trip to Ladakh after saying goodbye to the Delhi-based fashion house he was working for. Then, he shifted base to Bangladesh for two years to work with a Dhaka-based denim company "to experience a new country, enjoy its culture and food".
"My recent year-long sabbatical was so good that I am now going to take one regularly once in five years. This is happiness for me," says Sharma.
Similarly, in a bid to pursue his passion for action, finance executive Suraj Kumar Mohanty gave up his high-paying job with the Birla Group to join a theatre group. "After enjoying a great innings in the corporate sector, I know that nothing could be a replacement for happiness," he says. "So, I chose to be happy rather than regret in future."
Internet connectivity has opened floodgates of new jobs and business opportunities, says Khurana. Moreover, with the economy doing well, investors are ready to bet their money on new ideas. All these factors have boosted the confidence and risk appetite of youngsters, which wasn't the case previously. "With changing times, companies have also become more open-minded and understand that a happy employee gives his best," says Khurana. "Once considered a blot on your CV, jumping jobs and sectors is no longer looked down upon by the employers."
Offices and work culture are changing. From brighter and happier interiors to corporates taking teams out for annual breaks and companies warming up to employees taking a sabbatical, the employers today understand the importance of professional happiness for the new-age workforce.
The same is reflected in a study titled 'Generation Y at the Workplace' conducted by the consulting firm Aon Hewitt. It says that from "cool" physical infrastructure to fast internet connection and a work culture that allows employees to bond, the workplace needs to be fun and have the right buzz to appeal to the new-age workforce.