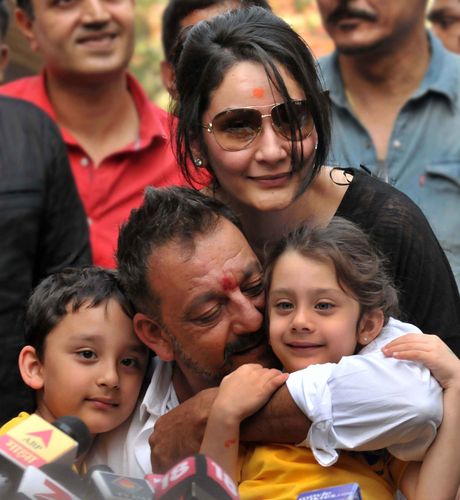 Inside the air-conditioned lobby of the Imperial Heights apartments in Bandra, Sanjay Dutt was wrapping up his conversation with a well-wisher, when he saw media persons entering through the glass door. Dressed in a pair of blue jeans and a white shirt and his silver-grey aviator glasses clipped on to his vest, he got up to greet them. After handshakes and hugs with the ones he had known for ages, Dutt sat down, reaching for a pack of Marlboro Lights lying nearby. His hands looked rough from the cuts he got while making paper bags, which was part of the manual labour he had to perform at Pune's Yerwada jail, while serving a sentence for illegal possession of arms during the Mumbai blasts of 1993. Dutt took out a cigarette, but did not light it throughout the conversation, opting just to play with it.
The feeling of being free had not sunk in yet for Dutt. "I feel strange right now as I can actually go from here to there without permission," he said, pointing at two directions in air. Being in jail was not easy for Dutt, who lost 40kg during his incarceration. "Two things happen there. Either you put on a lot of weight, or you lose a lot of weight. Maintaining [your weight] is tough," said Dutt, who managed to get some exercise with phawdas, the big containers in which food was served in jail. "The food was cooked by a mechanic or somebody like that, somebody who is also serving his prison sentence, not a real cook. So, how can you get good food there? And, how many days can you go without eating?"
Food was not his only worry in jail. While he said he used to buy Marlboro Lights from the jail canteen, he confessed that he even smoked bidis. "I was always a spendthrift. But in jail, I learnt the value of money, which was a very good thing for me. I had to stretch Rs 2,000 for an entire month to buy biscuits, cigarettes, bidis and toothpaste and still managed to put Rs 20 aside for a rainy day."
There were other issues such as sanitation, cleanliness and mosquitoes to grapple with. "I learnt about all types of mosquitoes, from the dengue mosquito to the malaria mosquito, and also learnt which ones had stripes and which ones had dots on them," said Dutt.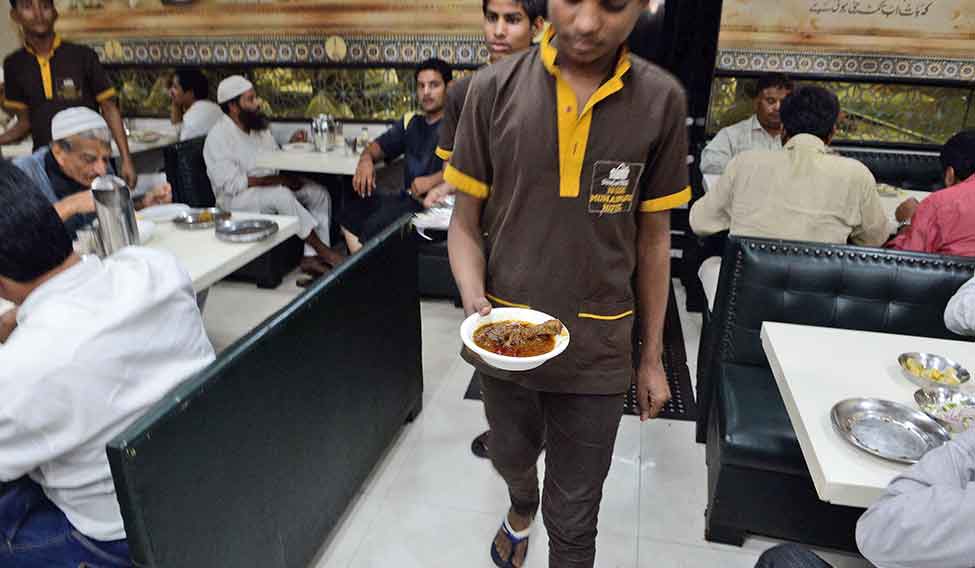 When he was not studying mosquitoes in great detail, he was playing an RJ at the jail's radio station. Along with two other inmates, Zishan Qureshi and Samir Ingle, he would speak live on air about topics such as reformation, the importance of staying away from drugs, anger management and crime. He would often get requests for repeating his own dialogues. Dutt's friendship with Qureshi and Ingle culminated in a collection of around 500 verses, of which nearly 100 were written by Dutt himself. "Jo engine ruki hui thi, bhagwan ne usmein battery daal di (God put in a battery to start the engine, which had stopped)," read one of them. Dutt plans to name the collection Salakhen (prison bars) and publish it someday.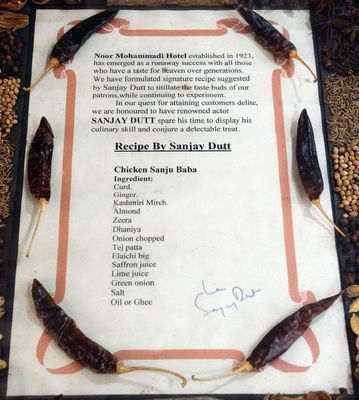 One of the verses is for his wife, Manyata. "She had come to meet me [in jail]. Once, she was unwell, but I had insisted that she come because these meetings were very important to us. She was running a high temperature, yet she came and after seeing her in that condition, I felt terrible. After the meeting was over, I went in and wrote a sher (verse)," which he read out from a notebook, showing his neat and tidy handwriting.

Aankhon mein nami thi
Badan tap raha tha
Phir bhi hoton pe hasi thi aur baton mein pyaar tha
Aapko dekh kar dukh hua, aur khushi hui
Usi khushi ke saath ek paigaam bhi tha
Ki aap mujh se mohabbat karte hain.
[There were tears in the eyes and the body felt hot to touch. Still, there was a smile on the lips and love in the words. I felt sad to see you, but I was happy, too. And, in that happiness was the message that you loved me.]
Although Manyata visited him regularly, Dutt never let his twins, Shahraan and Iqra, visit him in jail. "I had deliberately not called my kids there because I did not want them to see me in jail uniform. But it was very tough. There were times when I was emotional and wanted to call them, but then they would not be able to see me like that," he said.
Dutt's lawyer Hitesh Jain said Manyata visited Dutt 71 times during his 72 months in prison. "My colleague Subhash would accompany her, and just like everybody else, she would stand in the queue for 30 to 45 minutes, just to catch a glimpse of him. In fact, this morning [February 25] I asked her whether she got any sleep last night and she said she had not slept at all."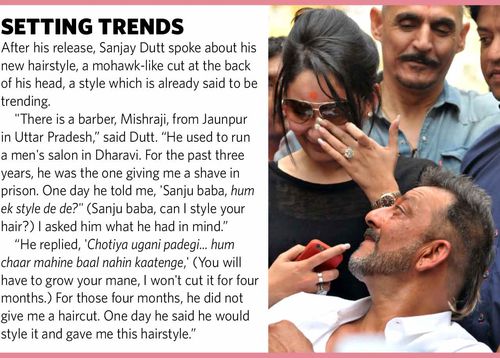 Manyata was not the only one who did not sleep a wink the night before Dutt's release. Several of his fans did not get any sleep either. The staff at Bhaijaanz restaurant at Carter Road in Bandra, which celebrates actor Salman Khan as its theme, decided that since Salman considered Dutt to be his brother, they should produce a brand-new delicacy to celebrate Dutt's release. So, they created "a dish called Baba Bhai Chal Mere Bhai, which included Salman's favourite mutton keema and Dutt's favourite tandoori chicken," said Hussain Shah, the restaurant's manager. "This dish, costing Rs 325, was served complimentary at every table until 1:30am. After hearing about this, a large number of people came to the restaurant and when we could no longer seat the crowds, we started giving takeaways."
Noor Mohammadi restaurant in Bhendi Bazaar served its special dish Chicken Sanju Baba free of cost to its patrons on February 25. Rashid Hakim, the third-generation proprietor of the hotel, worked from 9am till midnight with just an hour off (he used the break to go and see Dutt at Bada Kabristan, the place where his mother, the actor Nargis, was buried). He said people were lining up since 11am for the dish because its recipe was provided by Dutt himself. "He would place frequent orders for Nalli Nahari from our restaurant. One day, I had gone to him with a new recipe of chicken white biryani, which he liked so much that he immediately gave me one of his own chicken recipes. I came home and prepared it according to his instructions and served it to my family members and a few customers. Everybody loved it. So I went back and told him, 'If you permit me, I would like to keep this recipe on my menu and I have even thought of a name for the dish, Chicken Sanju Baba.' He smiled sweetly and agreed," said Hakim. "He could have sold the recipe to any five-star hotel for a very big amount and enjoyed the royalties, but he gave it to me," he said.
OUTSIDE DUTT'S RESIDENCE we met Sandeep Bacche, alias Munnabhai S.S.C., a rickshaw driver from Carter Road, who had come to welcome his favourite star back. A diehard fan, Bacche sports a Dutt tattoo on his biceps. He had given up footwear in 2013, when Dutt was sent back to prison. "My feet are completely bruised and peeled. I will start wearing footwear only after meeting him," said Bacche, who offers hot tea, magazines and Wi-Fi to his passengers. You can even catch films featuring Sanjay Dutt in his rickshaw. Senior citizens and handicapped passengers are charged just Rs 10 for a ride, irrespective of the distance. On February 25, the ride was free for everyone. Twice a year, Bacche does not charge his passengers, on October 2 to celebrate Gandhi Jayanti and on July 29 to celebrate Dutt's birthday. "We are fans of Munnabhai. No bhaigiri, only Gandhigiri, that's what we follow," he said.
Besides fans, a number of Bollywood directors and stars, too, came to meet Dutt. Abbas-Mustan, the director duo of memorable films like Baazigar and Khiladi, were among the first to arrive. "We came to welcome him and met him for ten minutes. It was such an emotional moment seeing him with his kids; it felt good to see him reunite with his family and friends. We do have a project in mind, but we can't talk about it right now. We want him to get some rest and we will discuss it later," they said. Director David Dhawan walked in while Dutt was addressing the media, and greeted him with a warm hug. Next to arrive was actor Shilpa Shetty and her husband, Raj Kundra. Another actor, Ameesha Patel, was seen waiting patiently in the lobby to meet Dutt.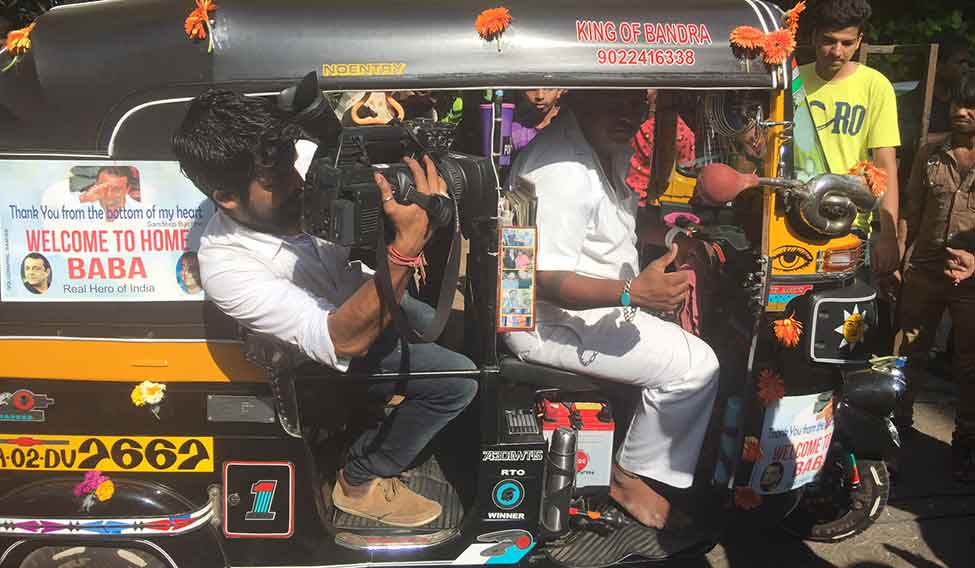 We caught up with two of Dutt's producer friends, Bunty Walia and Apoorva Lakhia, who have known him for many years. "We are so glad that he doesn't have to go back to jail. He is really passionate about films and has lived all his life just for films. I am sure he will now do better films and better acting," said Walia. Lakhia said Dutt and he went to the same boarding school, Lawrence at Sanawar. "He was senior to me and anyone who is two-three batches senior is called sir. That respect is always there. Also, he has been an iconic figure, even in school. I always refer to him as sir. I don't know any other word for him," he said.
Walia said passionate was the word that best described Dutt when it came to cars and bikes. "He first had a Fiat, then a BMW, then a Mercedes, and now an Audi, a Rolls-Royce and a Ferrari. He is a little boy who gets excited with new gadgets and toys, which is fair enough because he works hard and can afford it. We enjoy all the expensive things he has, which we can't afford, like taking a ride in his Ferrari or on the Harley Davidson. His Rolls-Royce is as big as a swimming pool and he's got great surround sound systems, too," said Lakhia.
About a new project with Dutt, Walia said it was too early to discuss anything. "We have a couple of thoughts, but all that will happen once he re-groups and settles down. Then we will probably discuss things with him, like what he wants to do and what his story ideas would be," he said.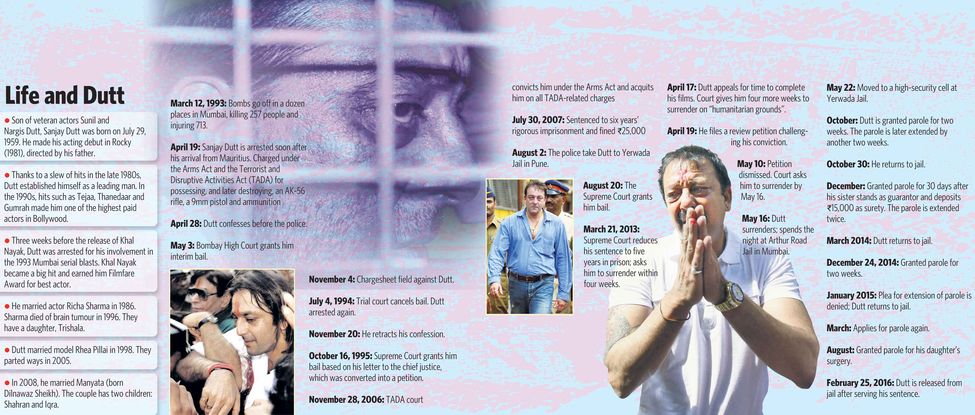 When we sought Jain's views on talk in certain quarters about sending Dutt back to jail to complete the rest of his sentence, he said those who were making such comments were ignorant about the law. "He has completed his five years and it is only after the completion of five years that he has been released. Now, people have their own notions and ways of calculation, but the jail manual has its own way by which the sentence is calculated. For example, there are annual good conduct remissions and certain other procedures. So, I am a bit surprised. Even his parole and furlough were challenged in the High Court, but no relief was given. Hundreds of people are released every year, every day, and they also get their annual good conduct remission," said Jain.
For Dutt, Jain said, the judicial process had now come to an end and he had been given a certificate that said he stood released. "Once the certificate has been given, there is no more possibility of him going back. The certificate has come and it is with me," he said, pointing to his jacket pocket.
Is Dutt now a changed man? "The change is apparent, he has become calmer and he understands the realities of life. He was always a great human being, but a person learns from every circumstance. It was a huge fight for him and this is a great moment as he is back into his life like a normal, free human being. It is a new start for him," said Jain.
Dutt agreed with his lawyer. "I think with age, a person changes," he said. This is an experience for me and a lesson to learn. I was called the bad boy of the industry, but that was my age then. At that age, one is wild, in a way. Theek hai [But it is all right].