"Comrade Pansare was our old patient and I can say that there was nothing from the government's side that boosted our morale" - Shivanand Aparaj, administrative head, Aster Aadhar Hospital

"On whose instructions the collector and Thorat put pressure on doctors in Kolhapur is not known. He had opened his eyes, waved his hands and recognised people. His blood pressure was stable, too" - Smita Pansare, Pansare's daughter
A huge crowd had gathered outside the Aster Aadhar Hospital in Kolhapur on February 16, 2015, worried about "Anna", as 82-year-old Govind Pansare was fondly addressed by them. Assailants on a motor bike had pumped three bullets into the social activist and Communist Party of India veteran while he and his wife, Uma, were returning from their morning walk. A bullet brushed Uma's forehead.
In the evening around 7:30, Dr Ulhas Damle told the media that both Pansare and his wife were stable and were responding well to treatment. Pansare was in the intensive care unit for post-operation care. Four days later, in the wee hours of February 20, Pansare was moved to the Breach Candy Hospital in Mumbai and within hours, he breathed his last. Questions about the decision to move Pansare continue to be unanswered.
According to the updates given by Damle, Pansare's condition had been improving steadily. Milind Yadav, a close family friend of the Pansares, said he saw a dozen members of the Akhil Bharatiya Vidyarthi Parishad at the Aster Aadhar Hospital on February 16. "They had been vehemently opposed to Anna," he said. "Ajit Thanekar of the ABVP was constantly on the phone with someone. I had brought this to the attention of the superintendent of police," he said. While the police chose not to question the ABVP leaders, they said they would not respond to the wild allegations of the communists.
According to Yadav, between 1.30am and 2.30am on February 16, a lot of material was taken away from Sanatan Prabhat's office in Kolhapur's Shahupuri area. Sanatan Prabhat is the mouthpiece of Sanatan Sanstha, a Hindu right-wing organisation. There are allegations about its involvement in the deaths of Pansare and Narendra Dabholkar, rationalist and writer who was shot by two men on a motorbike while he was on his morning walk on August 20, 2013. "What was so important that it had to be taken away at midnight? Why did a builder from Kolhapur hand over a huge amount of money to Sanatan just a week before the attack?" asked Yadav.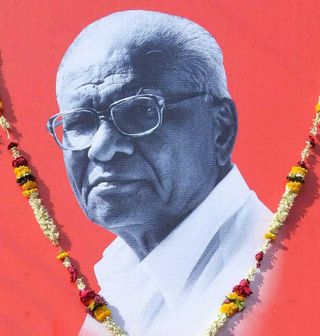 Dilip Pawar, Pansare's close associate for over 40 years, said the doctors were confident of his recovery and he had recognised his son-in-law. "I had asked the doctors why they were shifting him when everything was stable. I never trusted this government. Why were the district collector and Dr Raghuraj Thorat of the Government Hospital in Kolhapur constantly asking Dr Ajay Keni and Damle to shift Anna to Mumbai?" He said Thorat had told him that he had to obey orders from the higher ups even against his own wishes. Thorat did not reply to the queries from THE WEEK.
Pansare's daughter Smita said many questions were haunting her family. "On whose instructions the collector and Thorat put pressure on doctors in Kolhapur is not known. He had opened his eyes, waved his hands and recognised people. His blood pressure was stable, too. There was no bleeding or blood clogging in his lungs till the day he was shifted," she said. She alleged that the investigation was not leading anywhere and the police were completely clueless.
Pawar said he was at the hospital till 2am on February 20 and Damle, Keni and the family members were against shifting Pansare. "Even the superintendent of police was opposed to the idea. He said it would be of great help if Anna recovered even for a day and described the assassins."
Yadav narrated the course of the events: "The collector came to the hospital at 3am and had a long closed-door meeting with the doctors and Pansare's daughter-in-law, Megha. Her husband had died in 2004 and she said Keni told her that he would have shifted the patient to Mumbai had it been his father. Apparently, Dr T.P. Lahane, dean of JJ Hospital in Mumbai, was talking to the local doctors on behalf of the government," he said. According to Pawar, Thorat said Lahane had asked him several times to persuade Pansare's family members to shift him to Mumbai. "I wonder why an eye specialist like Lahane was so keen and insistent."
Pawar alleged Lahane had threatened Keni and Damle that they would be held responsible if something went wrong with Pansare. Shivanand Aparaj, administrative head of Aster Aadhar Hospital, said, "I know of the fact that Lahane was following up constantly with our doctors. Comrade Pansare was our old patient and I can say that there was nothing from the government's side that boosted our morale."
Yadav said the district collector Rajaram Mane finally persuaded Megha to shift Pansare. In an interview to a local journalist, Mane said he had orders from the government that the patient should be shifted to Mumbai if needed. The air ambulance to take Pansare to Mumbai had arrived a day before. Bhalachandra Kango, state secretary of the CPI, said he was in Kolhapur and had objected to the shifting. But he could not say anything after Keni and Megha were in agreement.
Pansare survived the bumpy ride from the hospital to Kolhapur airport where the air ambulance was waiting. Keni and Megha accompanied him to Mumbai. But a few hours after reaching Mumbai, Pansare breathed his last. "I had gone for dinner with Kango, when he got a call saying Anna had passed away," said Pawar. They called Damle to confirm the news.
Lahane told THE WEEK that he had been following up with the doctors and the family members as instructed by the chief minister. "The treatment for the swelling on Pansare's left lung was necessary because a bullet had damaged his right lung. It was essential to shift him once he was stable and it was decided in consultation with his family members and doctors there. But a cardiac arrest because of the non-responsive lungs caused his sad death," he said.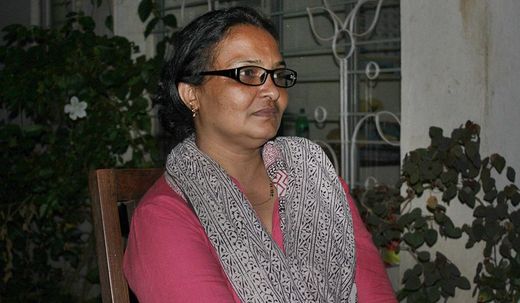 Jamir Sheikh, Pansare's secretary and associate for over 15 years, said he was apprehensive as Pansare used to receive repeated threats from certain organisations. "Those people had even tried to disrupt his public speeches criticising [Nathuram] Godse." Pansare had been determined to fight pro-Godse rhetoric by right-wing groups like Sanatan Sanstha. He said Pansare's family had appealed to the court to constitute a special investigation team under its supervision to investigate the murder, but the government constituted an SIT quickly to pre-empt the court's involvement. "The district collector, additional superintendent of police Ankit Goyal, who was the investigation officer, and inspector-general Ritesh Kumar, all got transferred," he said.
Yadav said when Pansare was shot, the police neither put up roadblocks nor searched vehicles going out of Kolhapur. "The assassins got away easily with no policeman to stop them." Superintendent of Police Manoj Sharma said the police could not arrest people on somebody's suspicions. "It becomes all the more difficult if they belong to any outfit because immediately the organisation will start blaming us for interrogating people without evidence." The police, however, said they were working hard to nab the culprits. According to Kango, the police were more hopeful with the improved footage from the CCTV camera, which they got from London. "We will nab the assassins, sooner or later," said Sharma. "We are putting everything at stake."Pansare's family did not even have his medical reports and treatment details. Smita said they did not have any of the records with them. "Now I must ask for all those reports and get them."
THE WEEK in the report 'Riots and wrongs' (September 7, 2014) had mentioned how members of organisations like the Bajrang Dal were angry with Pansare. This reporter had cautioned him about the hatred certain people had for him. "We will have to be prepared for sacrificing our lives if we want to work for our secular principles," was his reply. His words turned out to be prophetic, unfortunately.