Have you ever got your drinking water tested?'' asks Ganesh Bhere, a chemical engineering student at Institute of Technology, Mumbai. "Most of us don't know if the water we drink is pure or not. The common man doesn't have the right tools to check water purity,'' he says. Bhere and his colleagues Ashwin Pawade of IIT Bombay and Ashwini Gaikwad of Jondhale College, Mumbai, have come up with MicroButor, a low-cost water puritytesting device, which they hope will make positive changes in the country, especially in rural India. "Around 1.5 million diarrhoeal deaths occur in India every year and microbial contamination accounts for many of these deaths,'' he says. 
MicroButor first creates an ideal environment for the microbes to grow. "For this, we use slides containing nutrients,'' says Bhere. Water testing devices also require an incubator that can maintain a temperature of 37-38 degrees Celsius to incubate the slides. "Conventional incubators work on electricity. So they are not suitable for field-level testing. MicroButor uses electricity-free testing kits that suit all rural settings. They can maintain the required temperature for 48 hours,'' says Bhere.
Bhere and his colleagues have also developed a thermal battery for MicroButor. "You can charge it by dipping it in hot water for 15 minutes. Once charged, it will release heat in a controlled manner for 48 hours,'' he says. MicroButor will soon be commercially available for approximately Rs1,000.
Young innovators like Bhere have brought a sense of hope and excitement to the health care sector in India with an array of products to address the particular health care needs of the country. Many of them are real life-savers. Axiostat, for instance, is a pathbreaking product that can stop bleeding in a few minutes. "The typical time is less than three minutes. Nothing goes beyond five minutes,'' says Leo Mavely, a bio-engineering graduate who has come up with this innovative product.
"We use chitosan, a naturally occurring polymer found in shellfish, to stop bleeding. It works independently  of the body's clotting mechanism and creates a strong seal between blood and the material,'' says the 31-year-old entrepreneur who runs a startup called Axio. The sponge-like dressing is being used by the armed forces for the last two years, including in Jammu and Kashmir and in areas Army, the Border Security Force and the Central Reserve Police Force now carry it in their kits,'' says Mavely. "In case of bleeding, all they have to do is take out the dressing and press it deep into the wound. Keep it in position for ten minutes, even after the bleeding is controlled. It can be removed easily by applying water," he says.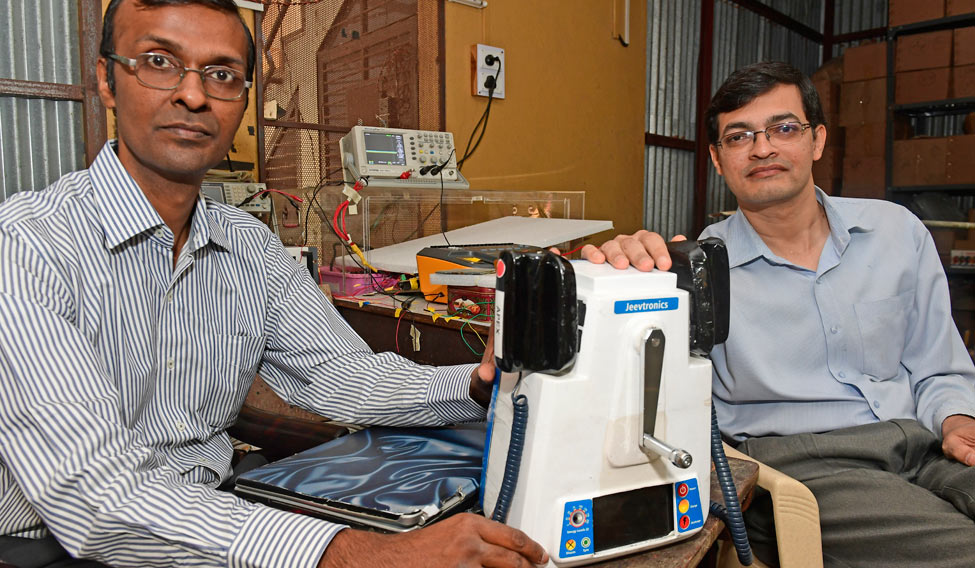 The vascular variant of the product has promising applications in cardiac procedures. It can stop femoral artery bleeding following an angioplasty in four minutes, as against 40 minutes in the conventional mode of treatment. "When the femoral artery is punctured, blood gushes out so forcefully that if you don't apply pressure, it can actually hit the roof. The current mode of treatment is to apply pressure for about 40 minutes, which is extremely difficult for the technician and the patient," says Mavely. The innovation brings down hospital costs significantly and can create a huge impact in India where about five lakh cardiac procedures are done every year. Axio is now planning to make the product available in ambulances across the country.
Another life-saving innovation is Bempu, a bracelet that functions as a neonatal temperature monitor. This tiny, radiation-free device sounds an alarm in case the baby wearing it develops hypothermia, a potentially fatal condition wherein the body temperature drops below 97.5 degrees Fahrenheit (36.5 degrees Celsius). The device has been commercially available for Rs2,000 from early this year. "One can also order it online,'' says Ratul Narain, the man behind Bempu.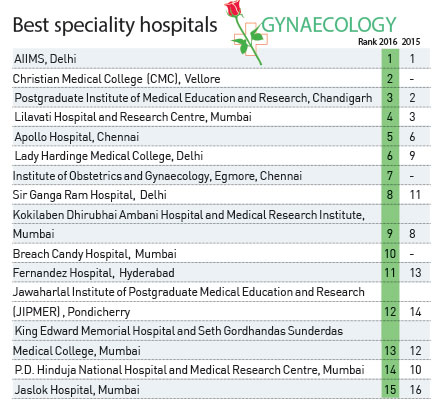 Narain, 32, grew up in the US, where his father was working with the World Bank. He used to accompany his father on his trips to developing countries. The experiences during these trips made him realise that there was a huge gap in health care facilities in those countries compared with the US. After completing his studies at Stanford University, Narain spent a few years in the US developing medical devices. Later, he moved to India.
After working for sometime, Narain decided to build his own company to help bridge the gap in neonatal health services. He spent a year in remote villages, trying to understand how the health care system worked in India and why so many babies died. "I found that a majority of the deaths were preventable. I remember a four-hour-old baby at a government hospital in Karnataka. The parents and relatives were busy distributing sweets. The baby, meanwhile, had turned blue and its tiny hands were shivering. The baby had low birth weight and it was suffering from hypothermia, but no one took note," says Narain.
Bempu was developed to address such emergencies, and Narain was supported by a grant from the Bill and Melinda Gates Foundation. The device wowed Melinda Gates so much that she tweeted about it.
The beauty of Bempu lies in its simplicity. One can find out whether the baby is cold just by looking at the colour of the lights on the device. Blue light means the baby has a healthy temperature. If the device flashes an orange light, it indicates that the baby is cold. The device will keep on beeping if the baby slips into hypothermia.
Bempu is not just about preventing deaths, says Narain. "We have clinical data to prove that babies wearing the bracelet tend to have more hours of kangaroo care [a method of caring in which the infant is held in skin-toskin contact with a parent] and gain more weight,'' he says. "Babies who are kept at a healthy temperature are found to have higher IQs and better chances of survival,'' says Narain. "We have got phenomenal feedback from parents for this device."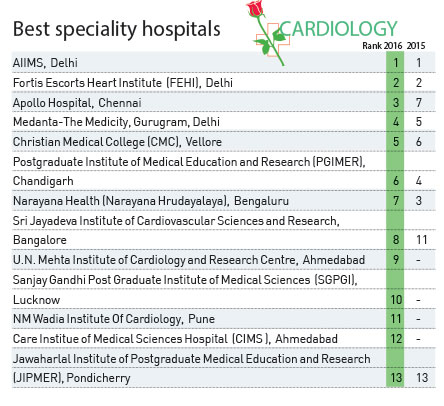 Folding phoropter, a telescope-like device to detect refractive errors, bowls you over with its simple, origami-based design. "It is a foldable, interactive and easy-to-use device,'' says its creator Ashish Jain of Srujana Centre for Innovation at L.V. Prasad Eye Institute, Hyderabad. The conventional screening devices used to measure refractive errors cost Rs60,000 to Rs3,00,000 whereas folding phoropter costs a fraction of that. "It can be easily shipped within an A4-sized envelope. "Our distribution plan involves opening an e-store to sell the product online,'' says Jain. "It can be used by anyone with minimal or no training, including school teachers, public health workers and vision guardians. Hence, the cost involved would be significantly reduced and the device penetration would be much higher,'' he says.
Nitesh Jangir, co-founder of Coeo Labs, a startup based in Bengaluru, spent two and a half months at St John's Medical College, Bengaluru, to identify problems in the areas of mergency and critical care. Once they saw a 30-year-old man who came in with a head injury and was put on ventilator. Jangir, 27, was told that he was recovering fast and would be off ventilator support soon. Three days later, however, Jangir found out that the man caught an infection while on the ventilator. "That got us thinking how one can get an infection from a machine that was supposed to treat him."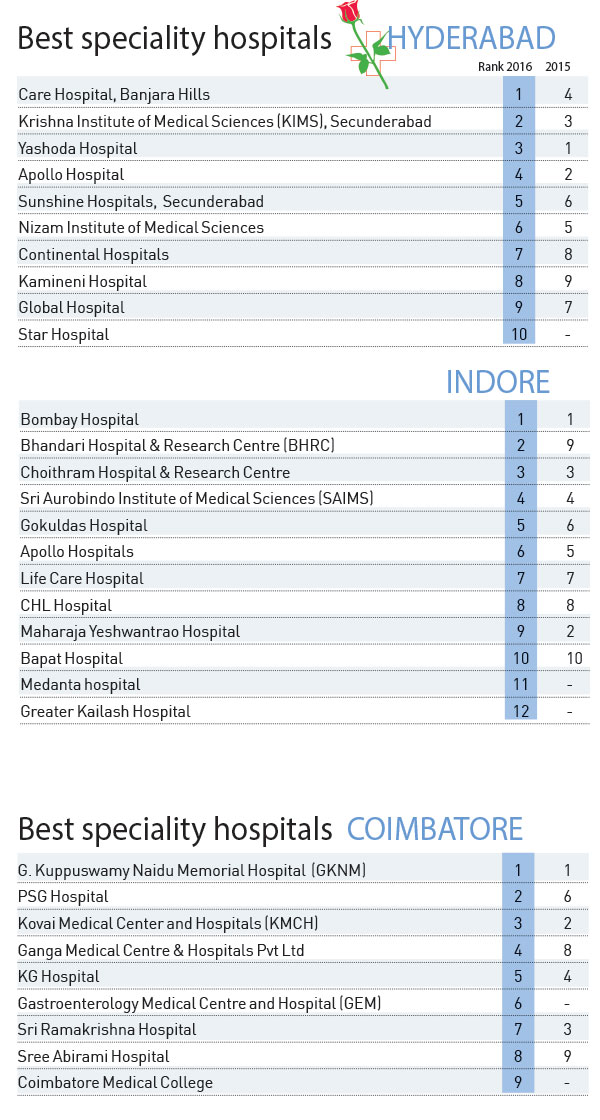 Jangir and his colleagues found out that infection from ventilators was a major problem across the world. But how do these infections occur in an ICU's sterile environment? A patient on ventilator will have a tube placed into his windpipe through his mouth or nose and may not be able to swallow his saliva. "We secrete two to three litres of saliva every day and swallow it about 3,000 times a day. In case it goes into the lungs, we cough it off. But a patient on ventilator cannot cough and hence will have the saliva collected in his oral area. Slowly, it goes down to the subglottic region and then into the lungs. These secretions have bacteria. Once they reach the lungs, they create an infection known as ventilator-associated pneumonia.'' More than six lakh Indians develop this infection every year and 2,50,000 of them die. The high incidence of this infection jeopardises the emergency health care system and causes a loss of Rs3,000 crore every year.
Jangir and his team have come up with VAPCare, an intelligent oral secretion management system. "This device can remove secretions from three different locations and ensure that they don't reach the lungs. The device also makes sure that oral hygiene is maintained. It pushes an antibacterial liquid into the mouth and protects the lungs from infections, in case some amount of saliva trickles down despite all the precautions,'' he says. Coeo Labs is planning to rent out the device to hospitals soon.
Aniruddha Atre, Ashish Gawade and Ram Dhurjaty are busy giving final touches to the defibrillator they have developed. Their startup, Jeevtronics, works out of a small office in the parking area in Atre's house in Pune. They already have three patents for their device, which they say is the world's first handcranked defibrillator.
A defibrillator is used to give highvoltage shock to the victim of a sudden cardiac arrest, in order to restore his heartbeat. "The hand-cranked generator in our device can charge a capacitor to 2,000v within 10-12 seconds. Therefore, this device can be used in any rural hospital,'' says Atre, who quit his corporate job in the US and came back to India to work on technological innovations with social impact.
Gawade says the device will help bridge the gap between the demand and supply of defibrillators in India. "India's death rate from sudden cardiac arrests is three to four times higher than that of developed countries. While ICU design guidelines recommend one defibrillator per three beds, India currently has one defibrillator per 50 beds," he says. This is because of power shortage and the high cost of the device. "International brand defibrillators cost upwards of Rs2 lakh. Our pricing will be one-fourth of the competition in different ranges," says Gawade. The product will be commercially available early next year.
Another innovator bitten by the startup bug is Nitin Sisodia, who was chief designer at Maruti. He has developed Sohum, a device to screen neonatal hearing. It uses brainstem auditory evoked response (BAER) technology in an innovative way, says Sisodia. "A simple headband with three electrodes is placed on the baby's head and a series of stimuli are given in the ear, and we can know in a few minutes whether the baby can hear or not. The technology is safe and noninvasive and its easy-to-use interface allows even non-skilled health care workers to use it,'' says the 36-year-old from Bhopal.
Sisodia, a Stanford-India biodesign fellow, developed the technology while on his fellowship. It gave him an opportunity for immersive research of medical facilities in resource-poor settings. After coming back to India, he started working with AIIMS, New Delhi. "One day, a parent walked in with his five-year-old son, who was unable to speak. After a few tests, the doctors found out that the child couldn't hear,'' says Sisodia. A child who is hearing-impaired can speak if there is timely intervention. "Unfortunately, that was missing in this case and the child would not be able to speak or hear for life."
Eight lakh hearing-impaired babies are born every year, of which one lakh are from India, says Sisodia. "Early screening can go a long way in facilitating timely treatment and rehabilitation for this preventable damage,'' says Sisodia, who has done his master's in product design from National Institute of Design, Ahmedabad. Sohum, he hopes, will address this critical issue.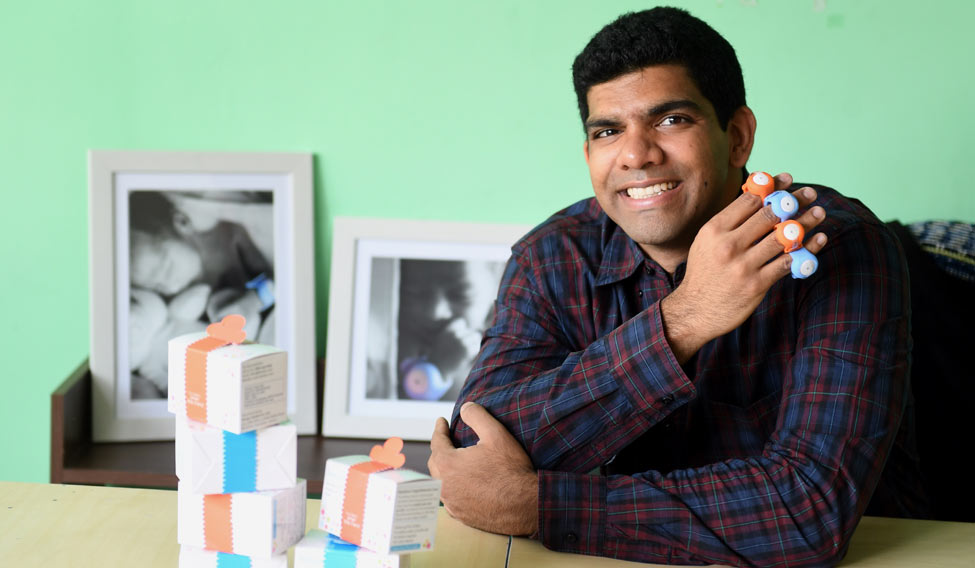 Nothing can be more exciting for parents than hearing their baby's first heartbeat. Monitoring foetal heartbeat is a critical aspect of prenatal care as well. This is particularly important in India where 60 per cent of mothers suffer from conditions like anaemia, hypertension, malnutrition and gestational diabetes, which can cause foetal complications.
The current situation is quite disturbing, says Vibhav Joshi, co-founder of Sattva MedTech, a startup working on developing an affordable and easy-to-use foetal monitoring tool. "The technology available today for foetal distress monitoring is variable, highly skill-dependent, bulky and expensive. It is neither viable nor available for close to 80 per cent of the care-settings in India,'' says Joshi, who has developed Fetal Lite, an affordable foetal monitoring device. He is assisted by Sumedh Kaulgud, his friend from BITS-Pilani, Goa.
The device has advanced sensors and algorithms to monitor the foetal ECG non-invasively, detect signs of distress and give intelligent decision support. It is portable and user-friendly and can be operated by semi-skilled nurses. The device, costing just one-third of the price of similar global products, will be available early next year.
Fetal Lite was a finalist at the Saving Lives at Birth programme, where it was among the top 30 global projects in child and maternal health care. "It was tough losing it," says Joshi. They had worked really hard for the presentation and travelled all the way to Washington, DC. "We have gotten over it. We didn't really have the time to mourn over the loss,'' he says. "That is the nature of med-tech funding in India. You have to keep on trying to win grants."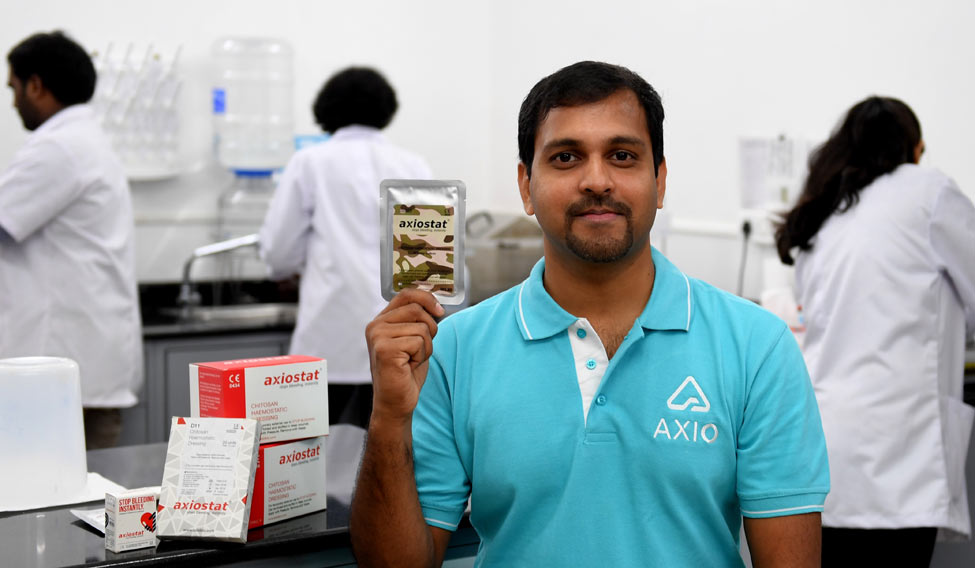 New hope
Dr D.S. Rana, chairman, department of nephrology, Sir Ganga Ram Hospital, Delhi
When in 1981, I started the dialysis centre at Ganga Ram, I had only one dream—to make it accessible and affordable to lakhs of people whose survival depends on it. Dialysis is the only treatment for those whose kidneys have stopped functioning and who cannot afford a kidney transplant. Thirty-five years on, I am still struggling. However, a lot has changed and there are many more dialysis centres across the country. But to meet the growing need, we need to gear up. I am looking forward to a day when it is difficult to make out from the face of the patient that he has been on dialysis; the patient should look healthy and normal.
New hope
Dr Prakash Kothari, Mumbaibased sexologist
The next great thing in sexology could be an effective medication for erectile dysfunction and early orgasm without any side effects. Attempts are being made to find herbs for the replacement of male and female sex hormones. Sexual aids that can provide complete satisfaction to an individual when the partner is away or absent may also be developed in the next few years.