"Giving adequate time to each patient is a daunting task, which most doctors fail to meet. It has resulted in a growing mistrust between patient and doctor" - Dr O.P. Kharbanda, chief of the Centre for Dental Education and Research, AIIMS

"Long surgeries bring physical as well as mental stress.... I pursue hobbies like painting on weekends to de-stress" - Dr Aparna Govil Bhasker, bariatric surgeon

"A balanced diet is a luxury for us. Generally, we grab an easy meal that we take in between seeing our patients" - Dr Debraj Shome, plastic surgeon
Memory, at times, can leave a bad taste—that of regret. Delhi-based Dr Amit Jain would, perhaps, agree. A senior resident at a private hospital, he still has not forgotten the six months he underwent treatment for tuberculosis. As a medical student, he was posted in the tuberculosis department for 15 days. Long and erratic working hours and unhygienic hospital conditions, he says, took a toll on his immunity, and soon he was down with the disease. "The saving grace was that it was a drug sensitive tuberculosis, which responded to treatment. But I lost six crucial months of MBBS studies," says Jain.
It is common for medical students and junior doctors to get infections from patients. Dr Jaya Sikand (name changed), a dental student at the All India Institute of Medical Sciences (AIIMS), contracted multi-drug resistant tuberculosis in the final year of BDS. She took a year to recover and required injectable antibiotics.
According to the Maharashtra Resident Doctors Association (MARD), 91 doctors contracted tuberculosis in the last one and a half years. Three doctors lost their lives to the disease in the past five years. "The actual numbers could be much higher," says Dr Sagar Mundada, president, MARD. Not just TB, practising medicine puts doctors at risk of other deadly infections like hepatitis B and C, HIV and swine flu.
Dr P.V. Sudhakar, a surgeon with King George Hospital, Visakhapatnam, says doctors are 10-15 per cent more likely to catch an infection than a common person. Needle-prick injuries, exposure to a patient's blood, saliva and other body secretions and ignorance on the patient's part make doctors vulnerable to health hazards.
A medical practitioner for the past 25 years, Sudhakar says not much has changed as far as risks associated with a doctor's job are concerned. Some ten years ago, a patient, who was bleeding profusely, came to Sudhakar. When Sudhakar drew blood from his vein, the syringe toppled over and pricked his hand. He immediately sent the patient's blood sample to a lab, where it tested positive for hepatitis B. "Though I took the vaccine against hepatitis B, there were no tests to check the level of my own immunity against the disease at that time," says Sudhakar. "So, my senior advised me to take a booster shot of the vaccine. I lived under the fear of contracting the disease for months. Thankfully, nothing happened."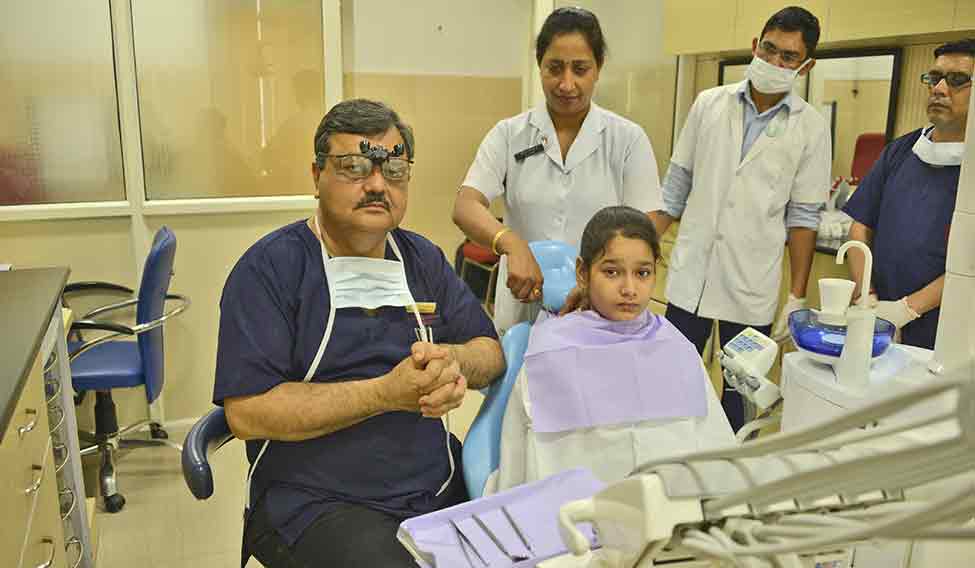 To make matters worse, patients, many a time, don't disclose their medical history to doctors. Dr Priya Mittal, a dentist at AIIMS, cites the example of a 25-year-old patient from Andhra Pradesh. Before starting the procedure, she asked him if he had any previous ailments or whether he was on any medication. He didn't tell her anything then. "But when I started the dental procedure, he casually mentioned that he was HIV positive." Mittal, obviously, panicked. "I could have easily contracted the deadly virus from him as we deal with patient's blood and fluids during the course of a dental treatment." Though doctors use protective gear, it is the patients' duty to reveal their medical condition, says Mittal.
Besides infections, the medical profession brings other health problems to doctors. For example, a surgeon or a dentist has to spend hours in awkward postures while performing a complicated surgery. Backaches, therefore, are common. "I, too, suffered from serious backache for years. If you want to survive as a dentist, make back exercises a part of your routine," says Dr O.P. Kharbanda, chief of the Centre for Dental Education and Research. "Besides, one should consciously keep changing one's posture during a dental treatment to avoid excessive stress to a particular part of the body."
Agrees Dr Aparna Govil Bhasker, a bariatric surgeon, who spends eight to ten hours a day in the operation theatre. "At that time your focus is on the surgery, and not on your posture," she says. "Standing in that posture affects your spine adversely. Besides, long surgeries bring physical as well as mental stress. Some stretching exercises in the operation theatre every 30 to 45 minutes help the surgeon stay active and prevent backache. Besides, I pursue hobbies like painting on weekends to de-stress."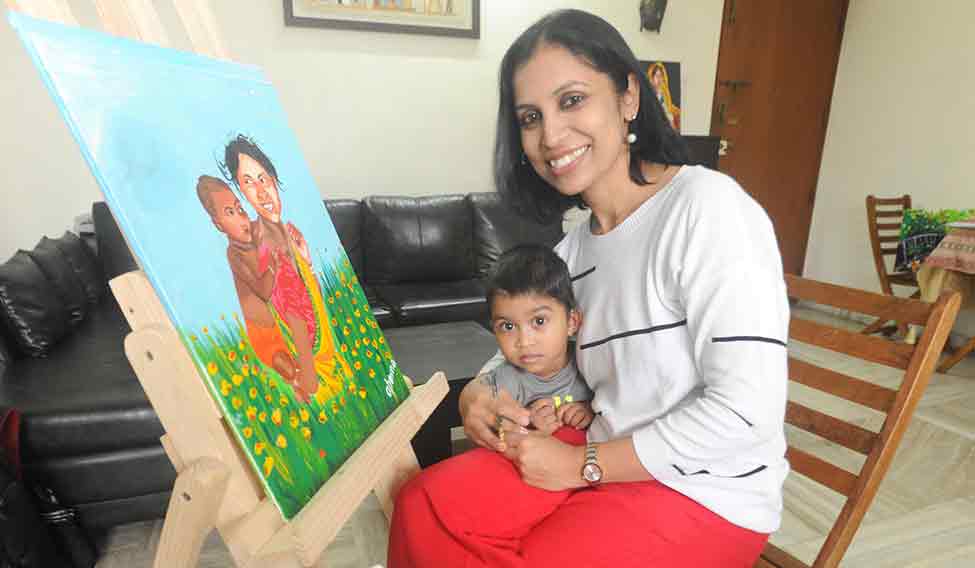 Dr Shilpa Taneja Mittal, a plastic surgeon in Delhi, too, had severe backache. "Facial surgeries last long," she says. "We need to stand in an awkward posture for long in operation theatre, which stresses the spine." She was advised bed rest for a few weeks, and asked to reduce the workload and do stretching exercises daily. She took a short break. She has now changed the way she works—she does a quick round of stretching exercises between two surgeries to relax her spine.
Dr Debraj Shome, a well- known plastic surgeon in Mumbai, says it is a challenge for a surgeon to keep himself fit. Shome's surgeries last 12-13 hours at a time. Had he not been an athlete, he says, it would have been impossible for him to deal with the physical and mental stress that comes with long-duration surgeries.
Exposure to radiation is another health hazard. From radiologists, radio therapists to dental surgeons, orthopaedic surgeons and oncologists, these specialists are exposed to huge amounts of scattered radiation, which may lead to many health consequences in the long run.
People find it difficult to believe that a dentist is exposed to high-level radiation. Most dental practitioners do not maintain the recommended distance of 6 feet while subjecting a patient to X-ray. Though with the latest dental X-ray machines the primary beam has become narrower, there is still a good amount of radiation that gets scattered in the room and is absorbed by the people present. The patient undergoes X-ray once, but the dentist is exposed to repeated scattered radiation.
Specialists such as radiologists who do the imaging, orthopaedic surgeons who need imaging while performing surgery and radiation therapists who give radiation treatment to cancer patients are most exposed to radiations. These radiations may affect fertility, may lead to foetal abnormalities, thyroid imbalance, skin problems and even cancer in the long run. "Ideally, every doctor or paramedic should wear a Thermoluminescent Dosimetry (TLD) badge to keep a track of the amount of radiation he has been exposed to," says Kaushal Kumar Bharti, chief radiologist, Centre for Dental Education and Research, AIIMS, Delhi. "But how many people have access to it or follow it?"
Mercury exposure is another hazard that dentists are exposed to. Though medical equipment such as thermometer and blood pressure monitors have become mercury-free, dentists are still using amalgamations that are to be mixed with mercury before filling in a cavity. This mercury, kept in dental clinics, evaporates and is inhaled by dentists and other staff.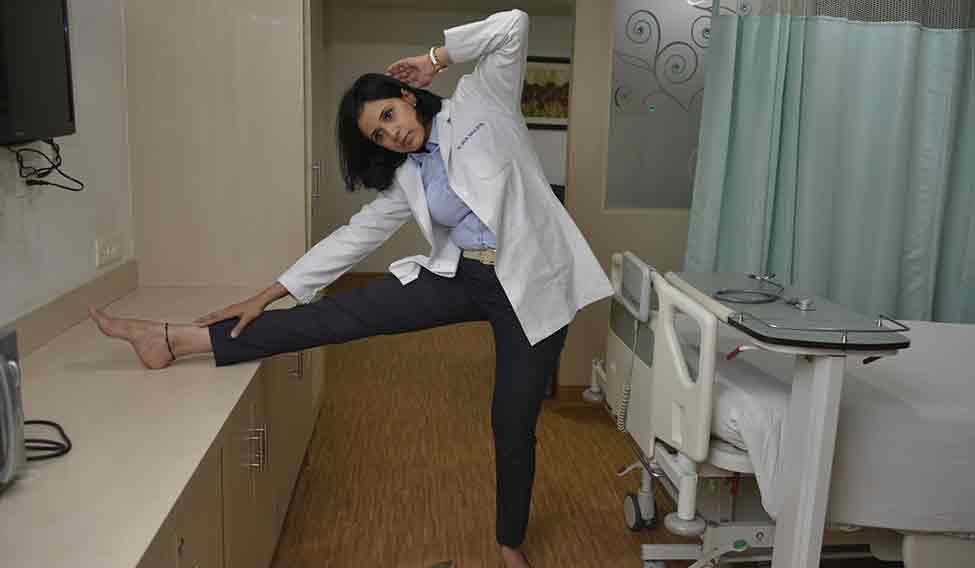 Grappling with work overload and physical fatigue has become an integral part of medical practice. "The situation is particularly bad in government hospitals because of the sheer number of patients," says Kharbanda. "On an average, a doctor in a major hospital sees around 100 patients a day. Giving adequate time to each patient is a daunting task, which most doctors fail to meet. It has resulted in a growing mistrust between patient and doctor."
The mistrust has often led to assaults. In the last 18 months, there have been 41 incidents of assault on doctors by patients' relatives in Maharashtra itself, says Mundada.
Medical science is also about probabilities, and doctors use their clinical abilities to diagnose a disease. There is a 5 per cent chance that a doctor may be off the mark. "If a patient comes to me with fever, and my clinical judgment says that it could be malaria, then there is a 95 per cent chance it is malaria. But there is a 5 per cent chance that it could be dengue. Unfortunately, this is judged in the court of law by people who do not understand the complexities of medical science," explains Mundada.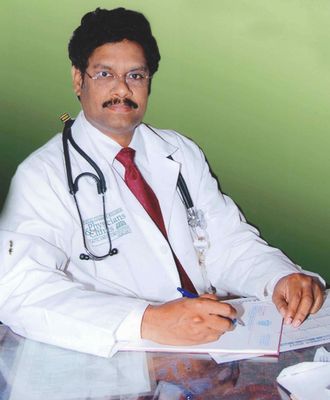 The shrinking tolerance level of patients and their relatives and absence of any protective policy or law have given rise to many unhealthy practices like defensive treatment. A doctor in the corporate sector may prescribe a few extra tests and medicines to rule out the possibility of other diseases than what is suspected in a patient. But with limited resources and a huge patient load, doctors in government hospitals generally do not prescribe unnecessary tests or medicines. "People don't realise that judicious use of medicine and diagnostics by the doctor is in their favour," says Mundada.
Medical practice, no doubt, is a stressful job. Doctors are usually surrounded by a lot of negative emotions, be it mortality, diseases, disability or lack of money. And, it is common for doctors, especially psychiatrists, to pop anti-anxiety pills or antidepressants. It is challenging for psychiatrists to listen to the fears of patients and diagnose their mental illness without any of it affecting them. "Most relationships have their ups and downs. A doctor also feels irritated in his own relationship on the same issues as his client has come to him for help. He is also a human being, and may find it difficult to deal with personal issues," says Dr Manish Jain, a senior psychiatrist with BLK Hospital, New Delhi.
Recently, a young marriage counsellor approached Jain for help. "During the counselling sessions, she used to gather so many negative emotions that she started relating to them," he says. "The problem became so severe that her husband approached me and asked for help. She was suffering from depression and was put on antidepressants. I asked her to reduce the workload for the time being and stick to the treatment I prescribed."
Medical colleges say their students are vulnerable to sleep-related problems, and psychiatric and general health issues. "A junior doctor has to do 36 hours duty, which messes up his sleep rhythm. Lack of sleep further culminates in various health issues such as obesity, diabetes, high blood pressure and cardiac issues," says Dr Manisha Gupta, a Chandigarh-based physician.
Doctors say though they can take precautions to minimise the risk of infection, it is not always possible. According to guidelines, doctors in dental and surgical departments should take the same precautions with every patient as they would take in case of an HIV positive patient. But because of the high cost of the protective gear—Rs 4,500—they seldom do it.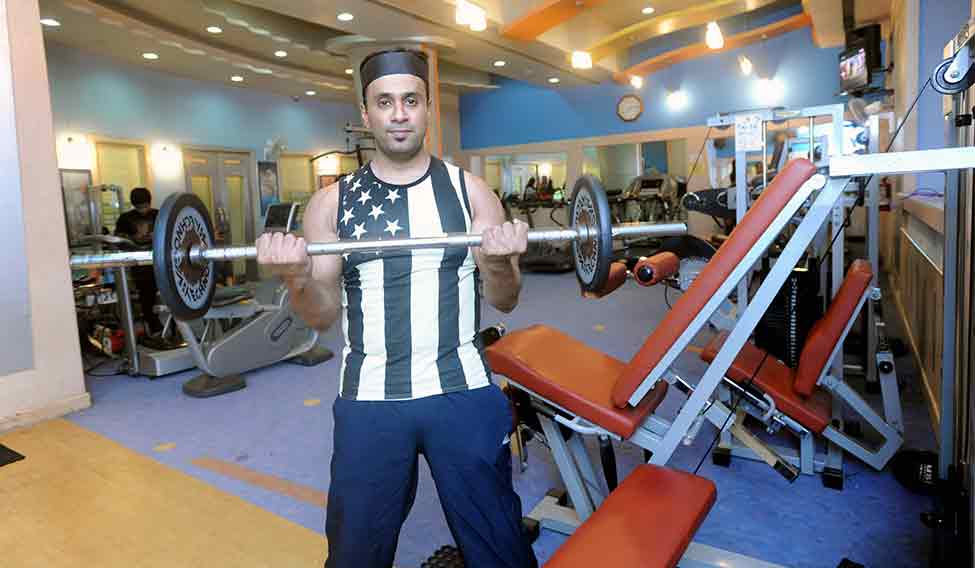 In the west, doctors are given many privileges to deal with the hazards that come with their profession. For example, a psychiatrist is given one month's leave to deal with burnout. They also have to undergo psychoanalysis at regular intervals. But in India, there is no such provision.
But at the Group of TB Hospitals, Sewri, Mumbai, doctors have proposed a tuberculosis leave. A doctor should be fully paid for the duration he is under treatment for tuberculosis. The proposal came after three doctors lost their lives to tuberculosis in the last few years. "Doctors here are at high risk of contracting the worst form of tuberculosis. The treatment takes a toll on their physical as well as mental health. A paid leave ensures that they are not worried about their finances," says Dr Rajendra Nanware, consultant, GTB Hospitals.
Also, it is ironical that doctors who advise their patients to follow a balanced diet often find it difficult to do that themselves. "I can't walk out of a surgery to have my lunch or leave a long queue of patients outside my cabin to have my dinner," says Shome. "A balanced diet is a luxury for us. Generally, we grab an easy meal that we take in between seeing our patients."
Doctors and other staff at Sewri hospital are now given nutritional breakfast. "Studies state that the risk of contracting an infection increases if one is on empty stomach," says Dr Jagdish Keni, medical superintendent, GTB Hospitals. "A high-protein diet boosts immunity and gives a shield against infections."
However, more such proposals and precautions for doctors are needed to keep diseases and disillusionment at bay.