What keeps us travelling? I think it is to find out how different other people can be and, at the same time, how similar. When I went to the Philippines, for instance, I saw a shop marked simply Pasalubo. I asked the guide what that meant. She grinned and said, "If you are a Filipino, no better if you are a Filipina, when you travel, you have to think of all the people who are not travelling. Then you have to make sure you have something for all of them when you get home or they will get angry with you." Then she paused a moment as if surveying some segment of her interior landscape: "Or sad."
"Can we go in?" I asked.
"Yes," she said hesitantly, "but it is not the right time. You should do pasalubo shopping on the last day of your trip." We did go in and I found that it was exactly the kind of shop that an Indian family might want to visit on their last day in a foreign country. There was something for everyone and each something was a thing that no one would ever need but might certainly want. It was a desires-not-needs shop so there were shot glasses and alcohol bottles and chocolate that was more packaging and colour than cocoa and flavour. There were caps and there were dark glasses and there were fake brand names. It was simply wonderful.
When we were growing up in the 1970s, it seemed as if everything you ever wanted was to be found abroad. My friend Naresh tells me he would be given a catalogue to choose from and his uncle would send them stuff from America. I don't remember anyone ever offering me something so magnificent as a catalogue to choose from. This is all to the good. I would have probably shamed the family by ordering one of everything and then annotating the real-imitation leather saddle and spurs with "Please also include a pony" or some such juvenile nonsense.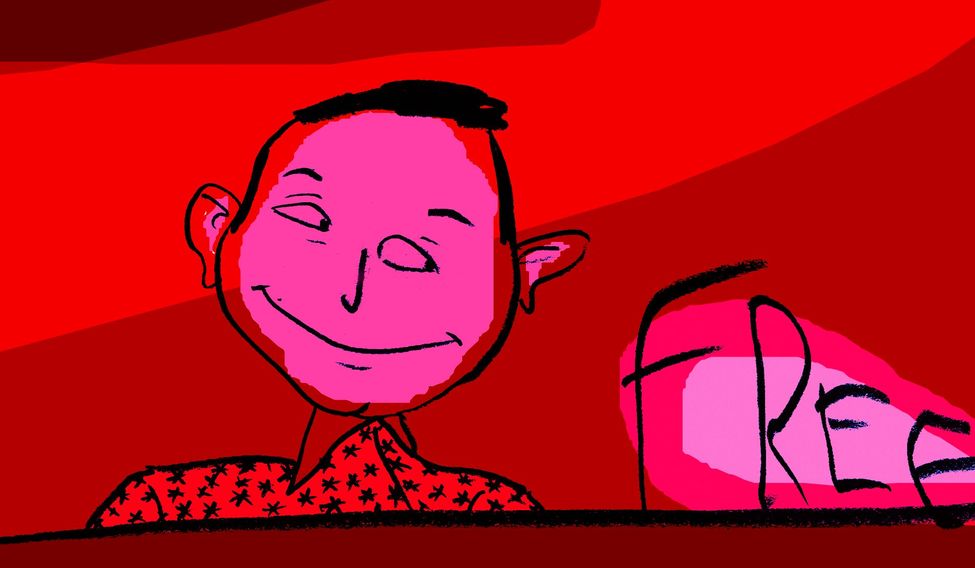 But from time to time, cousins would manifest, around this time, when the weather in Europe or Canada would have turned icy and we would be experiencing short blasts of wintery weather. And I remember the opening of their bags and the careful dispensing of so many chocolates and that bottle of shampoo, no not that one idiot, that one is for Auntie Marcie, give him the bigger one…
The plastic bags in which these came smelled delightful, the clothes (even when they were handmedowns) were redolent of chemicals splashed lavishly into washing machines in some foreign climes. No sun dried these clothes; they had been dried inside other machines and this was why their whites were so white.
Today, we're not supposed to say any of these things, we're not supposed to think them. When someone comes back from phoren, we're supposed to say, "Oh you get everything here." And the person says, "Yes, that's true."
You: "Had a good time?"
Foreign-returned friend: "Wonderful."
You: "And what did you do there?"
FRF: "Oh the usual, you know, some sight-seeing, some people-watching, some shopping."
And you ask yourself, "Well, if you get everything here, what were you doing shopping there?"
But of course you don't say anything like that out loud. Unless you're like my friend R. R and I were talking about a trip I am planning abroad.
"What are you getting me?" he asked.
"Don't be silly," said his wife. "You get everything here."
"Yes, but here you have to pay for it," he said.
And that's why pasalubo shops are safe and Indians will still be among the world's greatest shoppers on holiday.