I love the idea of Make in India, I truly do. If there is one thing we are good at, it is making. We can get even better at it, I believe.
I think it might be a great idea if we could, for instance, learn how to make perforations. Tricky things, perforations. If you cut them too deep, then things just drop off. If you cut them too shallow, nothing tears along the dotted line. So here is a cheque book. It is supposed to have perforations. These do not perforate. When I try to tear a leaf off, instead of an elegant tup-tup-tup sound, I get a thhhurrrr. And I have another cheque destroyed. Now perforated paper is not a new thing. It has been around since the 1820s. We have had banks for much longer than that. Together you would think they might have got perforations right? No, they haven't.
Here is a pen. I like my pens to have a nice thick line. I like to get the ink flowing wet and warm. No, not so wet; no, not so warm. There you go, half the ink has flowed out of the pen. Where is the other half? Oh, there it is on my shirt. The pen leaked, did it?
I go off to wash my hands. Here is the basin. There is the tap. I turn on the water. The water flows down but the stream is so close to the edge of the basin that I bump my knuckles against the porcelain in a most unhygienic manner. Don't get me started on commodes and how I have knocked my knees on the wall in front of them.
I think I shall have a cup of tea. But wait, have I told you about my ongoing battle with kettles? Kettles are supposed to contain tea or any other such liquid within the purview of the act and they are supposed to pour it out when they are required to. They are not supposed to dribble it out along the spout. This is what they always do. Thus, there is now some tea on the table.
Now a problem arises with the cup and saucer. They are from a matched pair, before you ask. I know this because they have the same design and they were bought as a unit. Only the circumference of the base of the cup does not fit the indentation of the saucer. This means the cup moves uneasily about on the saucer instead of being held in place, so I often end up with tea on me rather than in me.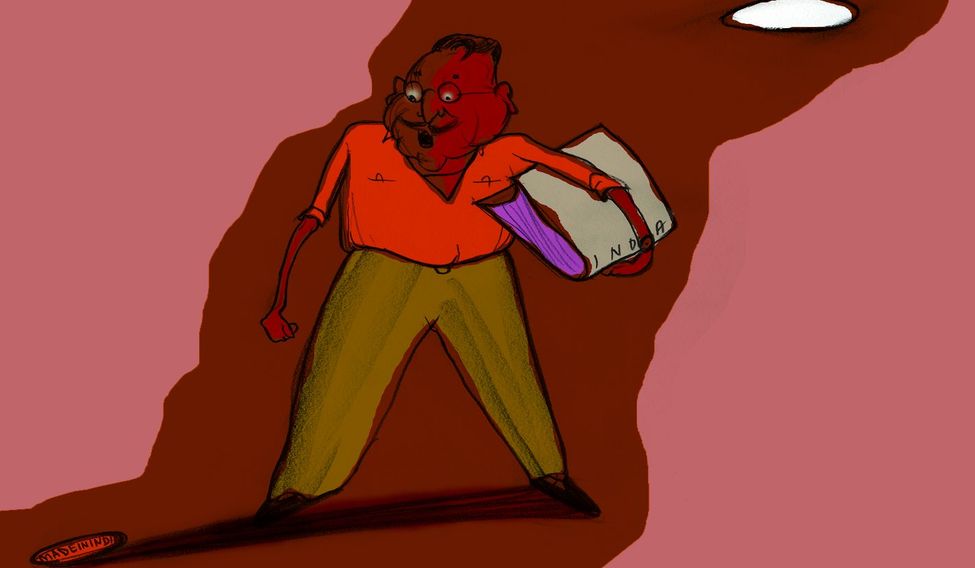 I think I shall go for a walk. There is construction going on in my area. This goes without saying. There is construction going on everywhere. Some buildings even get finished. But no one ever clears the debris away. It lies in heaps outside. In fact, debris lies in heaps everywhere. It has its own autonomous life cycle, as the poet Arun Kolatkar has pointed out. We are good at that. We are good at making dirt. We are good at leaving it where it lies. On Shivaji Park, the historic grounds where Sachin Tendulkar began his cricket career―in a cricket-crazy nation like ours, this should be a national monument―the corpses of fountains and crackers from Diwali still litter the ground. This is despite the Clean India campaign. Since that was started, the borders of the park are cleaned with greater diligence than before. The interior of the park is still as dirty.
I have spent much time thinking about this. Why do we do this to ourselves? Why do we do this to each other? And I have come to the conclusion that we don't work for ourselves most of the time. We work for someone else. We try to assess how much work that person requires of us, how much s/he would see as the minimum effort needed. Once we have put that in, we watch carefully for results. If we get by with just that much, it becomes a benchmark. Remember that essay you had to write? How you tried to fill in the 300 words with as much speed and as little effort as possible? Now how come you expect everyone else to exceed your expectations?