Agatha Christie introduced Jane Marple to the world in The Body in the Library. The white-haired, gentle lady leads a quiet but interesting life in the village of Saint Mary Mead. Known for her shrewdness, her incredible ability to remember passing comments and to connect them with the murder comes from her powers of observation. But not just Jane Marple, Christie created other memorable female characters too. They were not always the heroines, but were sometimes the villains or side-kicks. Here's look at such lady characters in Christie's books who left an impression.
Ariadne Oliver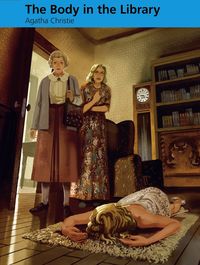 Feminine intuition—that's what drives this friend of Hercule Poirot. A mystery novelist, Christie is believed to have portrayed this lady as a reflection of her. It is said Oliver's disdain for Sven Hjerson, a Finnish detective created for her books, is how Christie feels about Poirot. She jumps to conclusions and lets her intuition lead her astray many a times. Poirot finds, for most part, her intuitions annoying. But sometimes, a passing mention by Oliver sets him on the right track to catch culprits. Described as a middle-aged woman, she is forever experimenting with her hair. She is used mostly as a comic relief and is not shy of making fun of Poirot and his love for perfection and symmetry. She strongly believes that the Scotland Yard should be run by a woman as she is often heard saying, "If only a woman were head of Scotland Yard…" She first appeared in Parker Pyne Investigates. She appeared beside Poirot in Cards on Table. In Pale Horse she is alone, but is not the one investigating the case, though an observation she makes leads to the arrest of the guilty.
Martha Hubbard
The loud, obnoxious American tourist is that travel companion who is avoided by everyone. She is forever talking about her daughter or husbands. But she is not real. She is actually Linda Arden, "the greatest tragic actress of her time", as described by Hercule Poirot. Hubbard is the character 'played' by Arden as part of the elaborate plan to murder Cassetti in the Murder on the Orient Express.
She plans and executes, with the help of her secretary Mary Debenham, the murder of a vile man who killed her grandchild. She had lost not just her grandchild Daisy, but also her daughter Sonia and son-in-law Colonel Armstrong because of Cassetti's misdeeds. Even the presence of a world famous detective does not make the actor rethink her plans to vanquish the man who took away her family. The extremely talented actress plays the character of the hysterical "American woman" to comical perfection and causes Poirot some "grey cells".
Bundle Brent
This charming fast driving dame appears in two novels—The Secret of Chimneys and The Seven Dials Mystery. Like the youngsters of her time, she was brash and casual about everything in her life. This resourceful lady was instrumental in catching the culprit in the Seven Dials Mystery. Lady Eileen (Bundle) Brent, as she is originally known, is reputed to be incredibly courageous and intrepid. She has no qualms about placing herself in dangerous situations and manages to save some lives.
Lucy Eyelesbarrow
Miss Eyelesbarrow is Miss Marple's proxy at Rutherford Hall in 4.50 from Paddington. She is sent to the Hall as a housekeeper to find the body of a woman who was murdered on the train. Soon, she is embroiled in a mystery of the strangest kind but is able to solve it with the help of Miss Marple. Though Lucy is a professional housekeeper, she comes from a very rich background. Rest of her family are placed in professions that keep them rich. Lucy, as described in the 1987 BBC adaptation of the book, decided to take up housekeeping to satisfy her need to be different from her family. She also plays golf and uses a practice session to find the woman's body. Luther Crackenthorpe, the master of the Hall, is not an easy person to live with or work for. A miser, he is described as a controlling man who needs everyone to be at his beck and call. But still, Lucy manages the house well, cooking sumptuous meals and keeping every bit of the house clean. She also does part-time sleuthing for Miss Marple, helping her (spoiler alert!) nail the doctor.
Verity
Meaning truth, Verity is a character that does not appear in person, but is only mentioned by those close to her in Nemesis. Despite this, Verity leaves a lasting impression on the reader's mind. She is said to have refined a once good-for-nothing Michael Rafiel with her love. But she is murdered by her overcaring guardian for following her heart to marry the man she loves. Wherever Verity went, her headmistress Miss Elizabeth Temple said, she was liked and loved for her "goodness". But unfortunately, her life is snatched at a very young age. Love, that changed a person for better, also causes her death.