In one of the hangars at the Mumbai International Airport, lies an Airbus A319. The luxury jet once had the pride of place in Vijay Mallya's possessions, and was the envy of the corporate world. Now it is like an unwanted orphan. The service tax department has been looking to auction the jet to recover Rs 33 crore that Kingfisher Airlines owes it, but four attempts have so far failed. The reserve price for the aircraft was set at Rs 152 crore. Only one buyer turned up with a bid of Rs 1.09 crore, which was rejected for being too low.
Not too far from the airport is the Kingfisher House, the erstwhile corporate headquarters of the now-defunct Kingfisher Airlines. The office, spread over 17,000 square feet in Vile Parle, has been put up for auction three times. Even after SBICaps Securities, which is overseeing the sale, reduced the reserve price from Rs 150 crore in the first auction to Rs 135 crore in the second and then to Rs 115 crore in the third, no buyers turned up.
Tax authorities and Enforcement Directorate and the many banks that lent Kingfisher Airlines a whole lot of money have been trying hard to recover some of it by selling his possessions. But, just as Mallya has been difficult to catch, it has not been easy for the lenders to sell off his properties, too.
Kingfisher Airlines owes Rs 9,000 crore to banks in loans and interest payments. Mallya, who fled to Britain in March 2016, is wanted in India in many cases, including loan and tax defaults and money laundering. After declaring him a proclaimed offender, the ED has seized many of his assets.
In April, lenders got some relief when the Kingfisher Villa in Goa got sold after several attempts. The plush beach house spread over three acres off the Candolim Beach is where Mallya hosted many grand parties. State Bank of India, the leader of a consortium of 17 banks that Mallya owed money to, took it over in April 2016.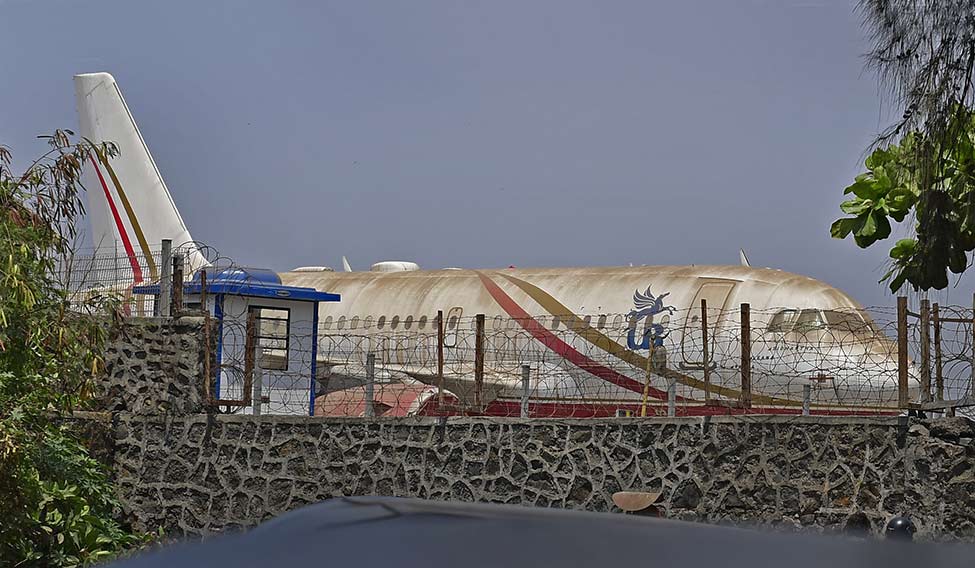 After three failed attempts to find a buyer, the villa was sold to actor and businessman Sachiin Joshi, the owner of Viking Media and Entertainment, through a negotiated deal for Rs 73.01 crore. The price was just Rs 1 lakh above the reserve price at the last auction, and far lower than the initial reserve price of Rs 90 crore.
Selling Kingfisher House would be even tougher. A prominent real estate consultant said the reserve price was too high. Independent valuers are learnt to have valued the property at around Rs 50 crore. "Kingfisher House is situated near the airport and the FSI (floor space index) granted for such properties is 1, which means you can't construct a building of more than four floors there," he said.
No one has so far come forward to buy the Kingfisher logo and trademarks owned by the airline. Lenders have tried to auction the once famous tagline 'Fly the Good Times', apart from the logo and other trademarks, but in vain. SBICaps Trustee Company, the SBI arm which is conducting the e-auctions, has been tight-lipped on the roadmap ahead.
Though India's efforts to bring back Mallya got a shot in the arm when the British police arrested him in London on April 18, it would take years to get him back owing to the tedious extradition laws in the UK. He got bail soon after the arrest.
Mallya once owned a fleet of cars, including vintage models. Many of them are now owned by Diageo Plc, which acquired United Spirits from Mallya. Some of these cars were recently auctioned in Delhi as Diageo wanted to sell non-core assets.

The ED initiated a money laundering probe against Mallya on the basis of an FIR filed by the CBI on a loan default case involving IDBI Bank, one of the lenders to Kingfisher Airlines. In September 2016, the ED attached Mallya's properties worth Rs 6,630 crore. A month later it attached his shares worth Rs 1,600 crore after the special court on prevention of money laundering declared him a proclaimed offender.
The ED said it had so far attached Mallya's assets worth 09,661 crore, including fixed deposits, shares, a farmhouse near Alibaugh and flats in the Kingfisher Tower in Bengaluru. The properties will not be put up for auction any time soon. After the provisional attachment order becomes final, an appeal opportunity is provided to the accused, and only after that is disposed of are properties vested with the government. They will be auctioned off only after the court gives its verdict, said the ED's counsel Hiten Venegaonkar.
Mallya owns properties around the world. He has a penthouse in Trump Plaza in New York, reportedly bought for $2.4 million, and a huge house with ocean view in Sausalito, California, where tennis stars Williams sisters and many other celebrities own houses. He owns a private game lodge in South Africa and a villa near Cannes in France. In 2009, he was reported to have bought an island off Monte Carlo and a castle in Scotland.
It will be difficult to go after these properties as the government will have to make agreements with individual countries to take over these properties. Venegaonkar said these options were not usually pursued given the complexities of rules and the time-consuming process with no guarantee of success. "If you have a mutual agreement with those countries where the properties are situated, then we can have those orders and put a request to the government authorities," he said. "We generally don't concentrate on the properties outside India as it is a huge task, which generally doesn't get satisfied."