"I would think about those nightmarish days in police stations and keep crying. I had no one to get me out of the jail. It looked as if I would have had to live there forever" - Kawasi Hidme
One has to cross two rivers and trek for two hours to get to Borguda village in Dantewada district, Chhattisgarh. It is here that Kawasi Hidme lives. Rains in the past few days have left the rivers swollen. "I remove my pyjamas, tie my dupatta around my waist and then cross the river to go to nearby towns," says the 25-year-old tribal. But crossing the river doesn't scare her as much as passing the police camps in her neighbourhood. It brings back painful memories of torture during her seven-year-long stay in jail. She was only 16 when she was caught by the police on charges of being a Naxal.
Not that life was any easier earlier. A young Hidme lost her mother to snakebite. "She was on her way to attend her mother's funeral," recalls Hidme. "When someone came to my home and told me my mother was no more, I refused to believe it. I said she had told me she would come the next day, and I kept waiting for her."
Soon after, her three-month-old sister died, followed by her father, leaving behind Hidme and her two brothers to fend for themselves. A neighbour was kind enough to offer them food. In return, Hidme would graze their cows and goats. Later, an uncle took the trio in, but he, too, died. They then stayed with their maternal aunt.
Hidme has vivid memories of the day she went to a fair with her aunt and cousins. "It was in 2008," she says. "The children wanted to apply mehendi on their hands. So I took them to a stall and decided on the designs. As I stood by watching them, someone grabbed me from behind. While being dragged to the truck parked outside, I heard the children crying aloud. I was helpless as I was surrounded by policemen. I had no clue why I was being caught."
Hidme was taken to Konta police station. "They locked me up in a room, tied my hands and hit me for hours. I asked for water, but they refused. I was only allowed to wear a blouse and petticoat," she says. "One day, I was badly beaten. That night, I was raped by three policemen. The torture had left me so weak that I couldn't even tell them to stop, let alone resist them. I bled profusely."
Hidme could barely walk then. She also started vomiting blood. Fearing she would die, the policemen took her to a hospital. Later, she was brought back to the police station. It was then that she was told about her 'offence'—she was accused of being part of a 350-member Maoist squad that killed 23 policemen in a Bastar village. "I was shocked to hear that. I have never had any connection with a Naxal in my life," she swears.
Hidme was taken from one police station to another for 15 days. Later, she was shifted to Jagdalpur jail. Though she wasn't physically tortured here, she developed several health problems including uterine prolapse. "When the cervix came out, I got scared," she says. "I tried to push it back. When it happened again, I tried to cut it off with a blade." A prisoner saw her bleeding and informed the jailor. She was taken to the hospital, where she underwent surgery.
Hidme shows me the scar on her stomach, but there are unseen, deeper scars on her mind. "I would think about those nightmarish days in police stations and keep crying," she says. "I had no one to get me out of the jail. It looked as if I would have had to live there forever."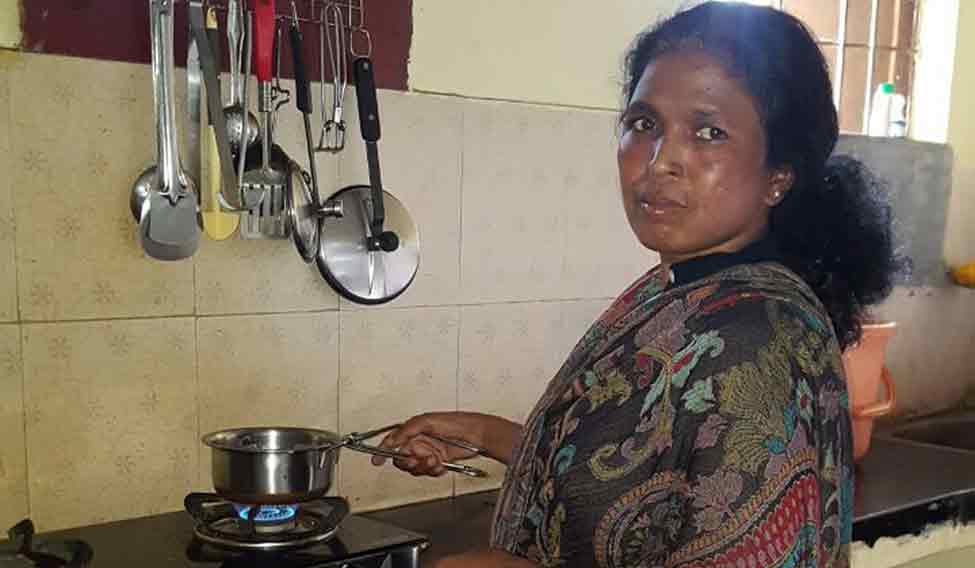 While in Raipur jail, Hidme met Soni Sori, who is now a tribal activist and Aam Aadmi Party leader. Sori, too, had been assaulted during her imprisonment on similar charges. "They inserted stones into my vagina and rectum," she says. Hidme and Sori bonded over their sorrows. "The day I was brought to the jail, I was very weak and depressed. Hidme took care of me," says Sori. "She brushed my teeth, bathed me, washed my clothes and got me food.... I promised her that if I get released first, I shall try for her release."
Sori kept her word. She met legal experts in Delhi, and Hidme was finally acquitted in March last year. She stayed with Sori for a few days and then returned to her aunt. But her future looks bleak to her. She has become so frail that even simple household chores wear her out. "I cannot cook or conceive. So, it is better I don't get married," she says.
Sori says the government is harassing and killing tribals under the pretext of annihilating the Maoists. She went on a fast mid-June after she was stopped from visiting the parents of a tribal girl, Madkam Hidme, from Sukma, who was allegedly raped and killed by policemen recently. "The government is trying to silence me in all possible ways, the grease-throwing incident being the last one in the series," she says.
After meeting Sori at her Dantewada home, I went back to my hotel. A little while later, I was told that policemen, some wielding guns, were waiting for me at the lobby. The police inspector had found out that I had met Sori, and kept asking me about the stories I was planning to do against the police. They then left, only to return a few minutes later. A policeman asked me where I was from. He kept looking at me from head to toe as if the answer was written somewhere on my body.