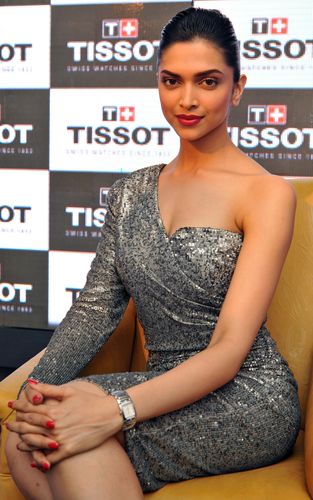 Somebody once described Deepika Padukone as the typical girl next door. Upon hearing that, my cousin grumbled: "Why don't girls like that live next door to me?" But when I meet Padukone at a hotel in Kochi, I realise that when it comes to food, she really is the girl next door—a person who values flavour over finesse, simplicity over sophistication. She says she hates fine dining. "Some time ago, I went to a fancy restaurant in Paris and I hated it," she says. "The food was terrible."
I guess I should have been clued in when I saw the photograph she tweeted in March: that of a plate of banana chips, murukku and cookies. "Missing home," she captioned it. "Comfort food." It really was comforting to find out that stars like her occasionally step out of their broccoli and beans-filled galaxies to binge on cookies. Looking at her figure, you'll never guess the fact but we're letting the cookie out of the bag: Deepika Padukone is an epicurean par excellence. Or, in other words, a diehard foodie who loves to get her hands dirty in a runny plate of dosa and sambar.
"I love food so much that I can't tell the difference between good food and bad food," she says. "For me, food is food. The minute I see it, it is yummy and I have to eat it."
Her favourite dining hole is a nondescript little place called Central Tiffin Room in Bengaluru—a restaurant with enough old world charm to make up for the lack of sophistication. And of course, lovely golden brown butter masala dosas, with just the right balance of crispness and softness. "They're so awesome they're to die for," says Padukone, who has been going there since childhood with her family.
She thinks a lot before she answers a question and fields some of them with a joke. (When asked what her two-year plan is, she says it is "to go to the moon" and her earliest food memory was "of eating Cerelac".) But the smile quickly gives way to solemnity and the answer tumbles out with a 'But seriously'. ("But seriously, what is my earliest food memory?")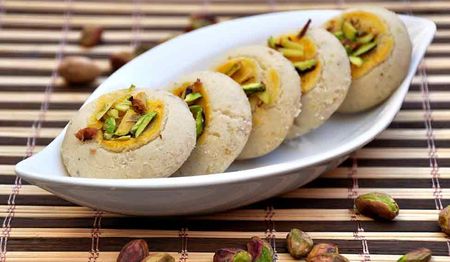 What she remembers most about her childhood is her mother making nan khatai. "We used to live on the sixth floor of an apartment," she recalls. "When we got on the lift on our way back from school, we could start smelling it right from the fourth floor. Sometimes it would be chocolate cake and sometimes it would be nan khatai. Often, the whole building would be filled with the aroma and it was a heady feeling knowing it was coming from your house."
It is difficult to believe that someone who loves sweets could look as lithe and lissome as the Padukone I see, gracefully draped on the chair in a fitted striped dress. Despite all the sweet talk, Padukone probably watches her weight with extra-large binoculars. After all, it looks like one extra nan khatai could cause a tear in the stretchy fabric of her dress. She has said earlier that her diet plan is to have a heavy breakfast of upma or dosa and then taper off the meals. In between meals, she snacks on healthy options like egg-white omelette and clear soup. She's also a fan of quinoa and sushi.
Padukone doesn't just love to eat; she's also a great cook. She has just returned from Tuscany after having completed a one-week Italian cooking course there with her sister. She doesn't want to speak too much about it because she "doesn't want to corrupt the memory" as she's planning to go back there every year. "It was an exhaustive course," she says. "Every day, we would cook for five to six hours nonstop. And then we would hit the bed at night and we would be really tired but it would still be a great feeling. It was also an opportunity to bond with my sister. This was the first time that she and I were travelling alone. Otherwise, we go with the whole family. Both of us love cooking but because of our hectic work hours, we don't get to spend that much time in the kitchen." She says she's planning to try out the recipes on her family. "I'm cooking for them this weekend. They've been telling me that now that I've learnt so much, I have to prove it to them."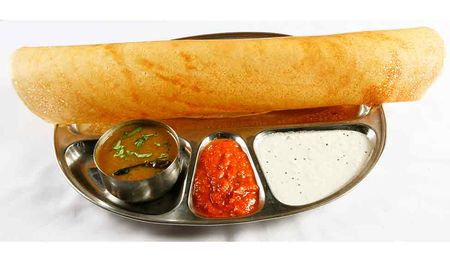 Of course, when it comes to foreign trips, Tuscany is just a blip in the larger landscape of her American adventure. It seems she just has to breathe out a tiny little titbit about Hollywood before it clouds up the rather large windowpane of social media. She described her xXx: Return of Xander Cage costar Vin Diesel as "kind and generous" and the twitterati went bonkers. When a smoking hot trailer of the movie released, her fans had a swooning fit. Even a video posted by her co-star Ruby Rose showing Padukone standing in line to buy fries at a small kiosk went viral, with everyone lavishly praising her for being 'just like us'. "Are you waiting in line, Deepika?" Rose asks in the video. "Don't they know who you are?"
Padukone's own memory about Hollywood is of the cookie lady. "Every afternoon after lunch, there was this lady who would bring freshly baked chocolate cookies to the set and the aroma reminded me of my mom baking chocolate cake in my childhood," she says. "It was like a routine. We would finish lunch, go back on set and 15 minutes later, this lady would come with two massive trays of freshly baked cookies. I'll never forget that. And no, I never did feel guilty about indulging in those cookies. They were heavenly." Subverting a quote from her film Yeh Jawaani Hai Deewani: Sweets are like a box of memories… Once it opens then you can't eat just one piece…