The war began in his state, Gujarat, in April-May. But later it moved on to Kashmir and Punjab. And then, when it was thought that there was no action on the Gujarat front, a shot was fired from across the border and it hit the chief minister.
Mehta, the second chief minister of Gujarat, was known as a great educationist. He was one of the founders of the Bharatiya Vidya Bhavan and a pioneer of the early panchayati raj system.
The Indo-Pak conflict of 1965 began in Kutch in April, but the border issue was defused by July. The real war opened in Kashmir and India hit back through the Punjab border. Gujarat was still considered safe.
By mid-September, the war in Punjab and Kashmir had also ground down and reached a stalemate. Pakistan believed that India would try to break the stalemate by opening a new front, and thus was alert all long the Rajasthan and Gujarat border.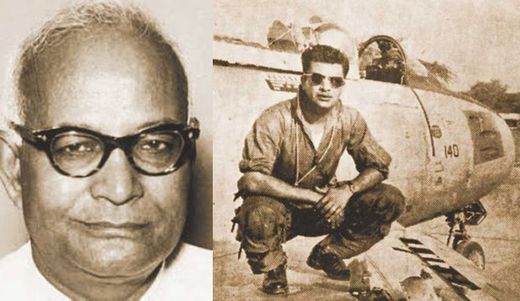 On September 19, Mehta, accompanied by his wife, a journalist and three aides, flew in a Beechcraft aircraft, piloted by Jehangir Engineer, a former IAF pilot, from Tata Chemicals, Mithapur, to the Kutch border for a political meeting. The Pakistan Air Force had then mounted a combat air patrol all along the border, and was suspicious of every aircraft flying in the region. PAF pilot Qais Hussain spotted the Beechcraft, and assumed it to be a reconnaissance mission. He shot it down killing all the passengers and the two crew members.
In 1999, a few months after the Kargil war, India did something similar. A Pakistani maritime reconnaissance plane, an Atlantique, crossed the border and flew into the Indian territory. India scrambled its fighter planes, and warned the Atlantique to go back. When the warning was disregarded, Squadron Leader Bundela fired a missile at the Atlantique, downing it. Pakistan went to the International Court of Justice, but the court ruled in India's favour since the aircraft was a military plane.
In August 2011, Qais Hussain who shot down Mehta's Beechcraft in 1965, wrote to the daughter of Mehta's pilot admitting that he had mistaken the civilian plane for a reconnaissance aircraft.