A John Deere tractor is tirelessly ploughing Rajendra Prasad's two acres in Huttur in Kolar in Karnataka. He is planning to grow tomatoes here. Kolar's tomatoes are famous and are sold across the country. Until a year ago, however, Prasad would have thought twice before hiring a tractor. "I used to hire a tractor from a local person and end up paying around 06,000. Now I pay just 02,000 through Gold Farm," he said.
Gold Farm is a three-year-old agricultural startup founded by Abhilash Thirupathy and Karthic Ravindranath. A device developed by it, named Honey Bee, makes hiring of farm equipment easier and provides a high level of operational control at scale. Honey Bee is an end-to-end solution for aggregating farm equipment from booking, scheduling, dispatching and monitoring of operations. "We want to be the Uber or the Ola of agriculture and our aim is to empower the farmers to use our services at a much less price than the other service providers in the villages," said Thirupathy.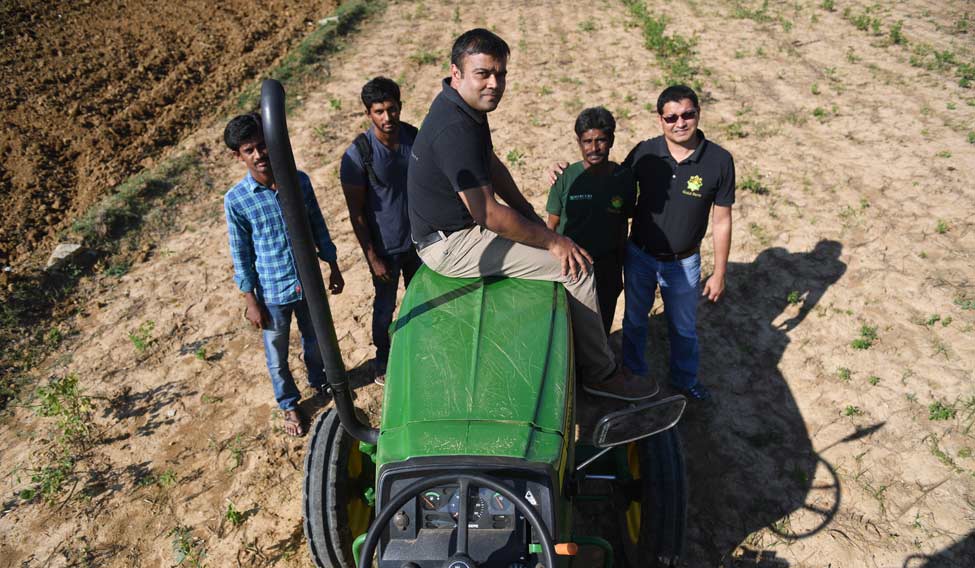 They spent considerable time on a farm to study the problems of farmers and designed the system so as to give the maximum advantage to farmers. Honey Bee works seamlessly—Gold Farm has touch points at different places where farmers can request a farm equipment, and the booking is done on the Gold Farm app on payment of an advance amount. The person who manages the touch point has an e-wallet and the payment is directly received by Gold Farm through the wallet. Farmers can also book through the company's call centre or directly on the Gold Farm app after downloading it. Gold Farm engages tractor owners, and Honey Bee devices are fitted on the tractors. Honey Bee has a GPS and it calculates usage of fuel, the time for which the tractor is used, etc. It is connected to the cloud-based Gold Farm server and generates a bill at the end of the day.
Tractor drivers also benefit from associating with Gold Farm because they get regular business. Currently the company has engaged 48 tractors in Kolar and 28 in Gadag. It is planning to expand the service to other states soon.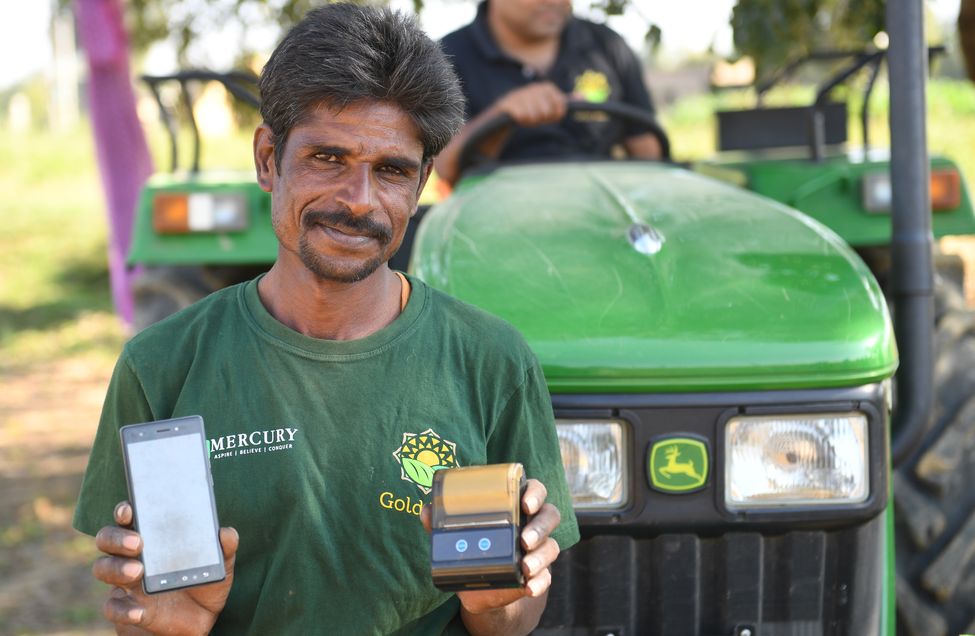 In India, very few startups vie for a piece of the pie in the agriculture sector considering the challenges. But those who have taken up the challenge are up to it. Lokesh Makam, 41, founder and CEO of Bengaluru-based Barrix Agro Sciences, started the company in search of an alternative to pesticides used on food crops. He started it in 2011 using his own money. It was incubated by the Centre for Innovation Incubation and Entrepreneurship through seed funding of Rs 20 lakh in June 2013. Later, it raised funds on two different occasions from Omnivore Partners.
Initially, the going was tough for Makam and his team as the farmers were so dependent on pesticides to save their crops. "Often our farmers are ignorant and end up wasting money on redundant chemicals. When the pests become immune to certain pesticides, the farmers end up spraying multiple cycles of pesticides which are very harmful. They did not know any alternative to these harmful pesticides so were forced to spray the pesticides," said Makam.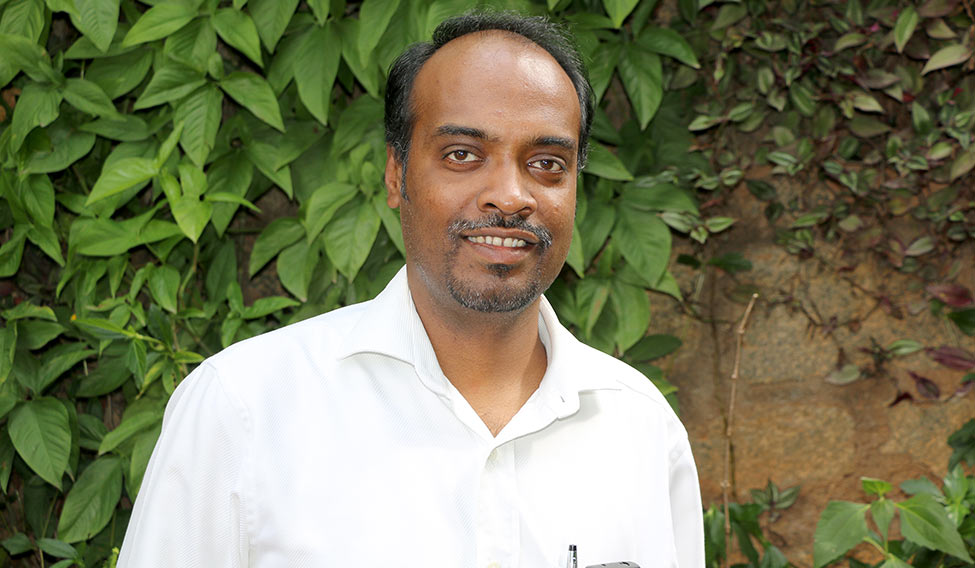 After extensive research and development, the company developed agri inputs that are eco-friendly, cost-effective and easy to use. "For instance, the pheromone traps for protection from fruit flies, which are a major pest (damage up to 80 percent yield). The pheromone lure in the trap draws only the male fruit flies and do not harm beneficial lifeforms, air, land or water. They are low cost, too," he said.
About two lakh farmers use Barrix products. "Farmers with small holdings can afford our products and have benefited a lot. Farmers who hold several acres, too, find that our products save labour and are an effective alternative to pesticides," said Makam. The company is now spreading its wings to Sri Lanka, Bangladesh and Kenya.
A good understanding of the Indian farmer and his needs is the biggest resource of agri startups. "Indian farmer is a very sensitive person and one needs to deal very patiently with him. It takes a lot of time to establish your credibility among them," said Arun Nagpal, cofounder of the Delhi-based startup Mrida, which is into rural development. The company calls itself a social business venture to build sustainable and scalable, financially viable business models aimed at holistic rural development.
Nagpal, who grew up in Pune, had observed his horticulturist father's work in the fields of rural Maharashtra and identified the challenges the farming community encountered. "The rural community is still underserved and I felt that they had been forgotten and neglected even as the rest of the country progressed. Our focus has been on sustainable development, as opposed to grants or charity," he said. An IIM Calcutta graduate, Nagpal had a corporate job for more than three decades before he started Mrida.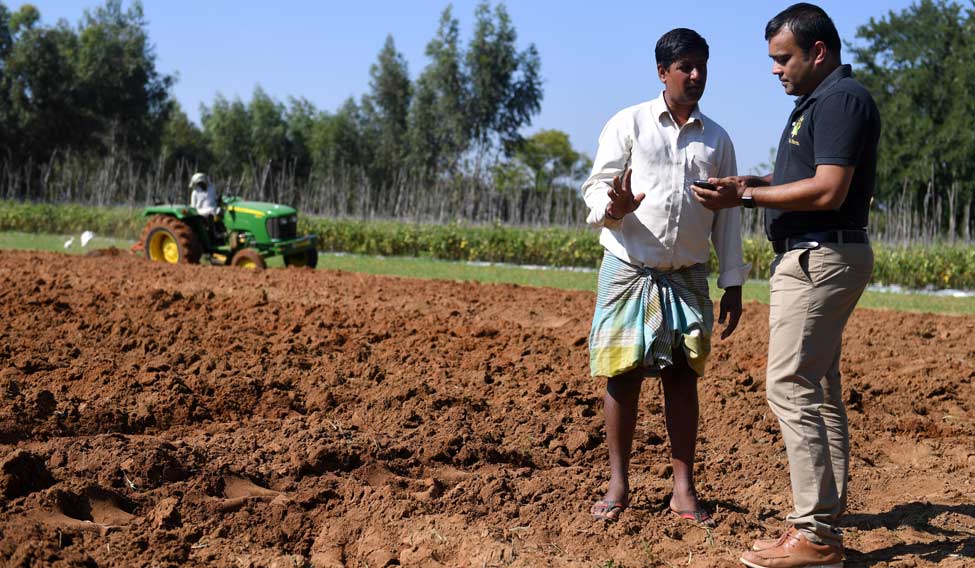 Started in 2014, Mrida now seeks to provide energy access to remote villages that are not connected to the grid and use this as a tool for sustainable development. It also has an organic division which supports cultivation and collection of high value crops, plants and herbs, and promotes traditional Indian medicine. "We want to create employment in some remote rural establishments and act as a means of earning livelihood. We have in the near past worked on a variety of initiatives with individuals, village-level entrepreneurs, self-help groups, rural communities, and corporate entities. We have around 40 projects on ground, many of them in remote, difficult-to-access areas and with underserved communities," said Nagpal.
He recalled an experience with some farmers in Bareily in Uttar Pradesh who grew only sugarcane. Nagpal and his team persuaded them to cultivate vegetables along with sugarcane. "They were reluctant as there is a lot of fluctuation in vegetable pricing, but we created a linkage for them with the canteens and hostel messes of some universities and colleges. We also helped some farmers cultivate mushrooms in the region and established market linkages for them, too," he said. Mrida is now looking for some private equity and venture capital funding.