The Western Ghats has once again cemented its reputation as a leading hotspot for amphibians. Researchers discovered seven new species of Night Frogs (genus Nyctibatrachus) in the Ghats. Of these, four are miniature-sized (12.2–15.4mm), and can comfortably sit on a thumbnail. This puts them among the smallest known frogs in the world. And, Night Frogs are endemic to the Western Ghats.
The research team of four was led by Dr S.D. Biju, who heads the Systematics Lab of the department of environmental studies, University of Delhi. The others are Sonali Garg and Robin Suyesh from Systematics Lab, and Sandeep Sukesan from the Kerala Forest Department's Periyar Tiger Reserve. Their findings came after five years of extensive explorations in the Ghats.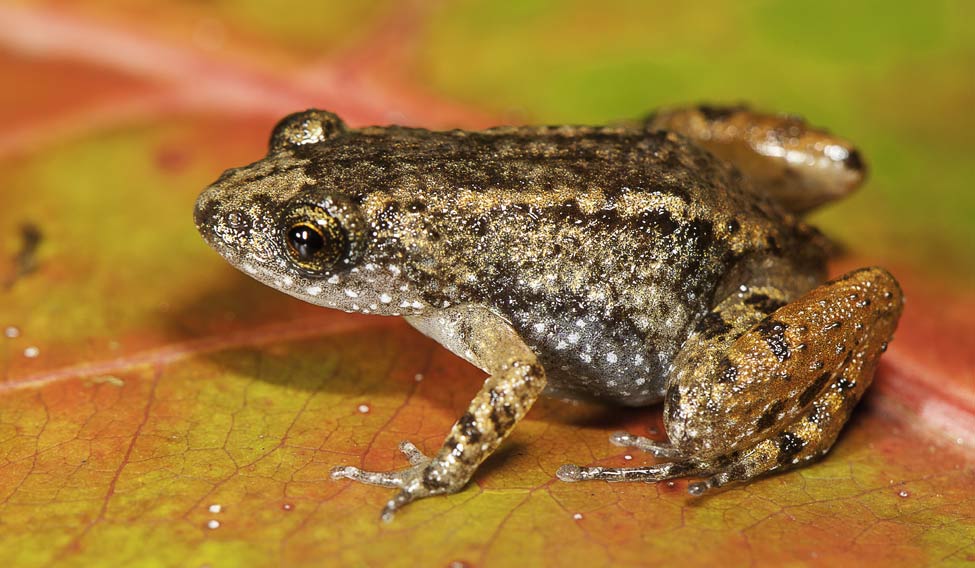 Until now, the Night Frog genus comprised of 28 recognized species, of which only three were miniature (<18 mm). Now, the total number of known species has jumped to 35, of which 20 per cent is miniature.
While other frogs in the genus are predominantly stream dwelling, the new members were found under damp forest leaf litter or in marsh vegetation. "The miniature species are locally abundant and fairly common, but they have probably been overlooked because of their extremely small size, secret habitats and insect-like calls," said Garg, who undertook this study as part of her PhD research.
Between 2006 and 2015, 1,581 new species of amphibians were described globally. The highest number came "from the Brazilian Atlantic Forest (approximately 182), followed by the Western Ghats-Sri Lanka biodiversity hotspot (approximately 159)". Of the 159, 103 came from the Western Ghats alone.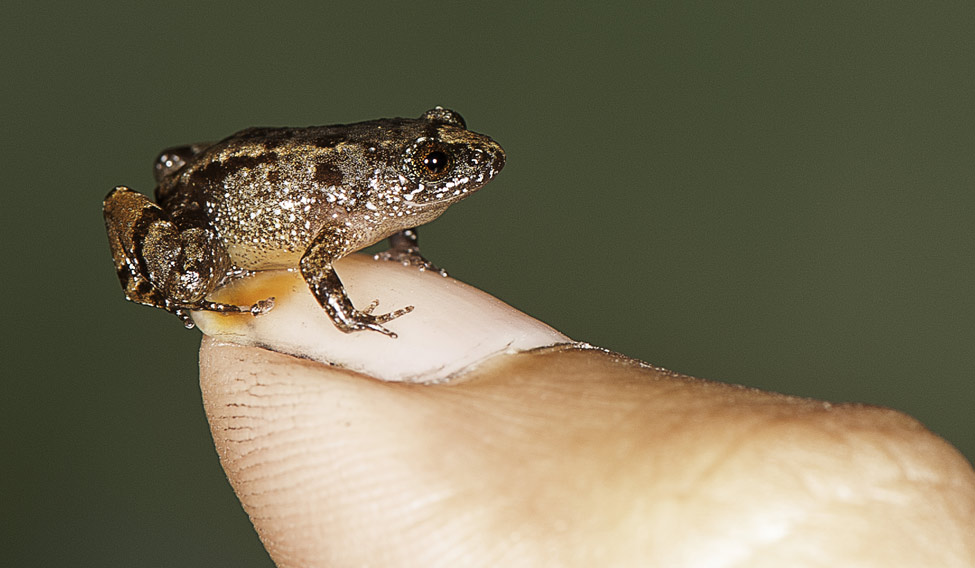 But, the future looks bleak. "Over 32 per cent, that is one-third of the Western Ghats frogs, are already threatened with extinction," said Biju, who found over 80 new species of amphibians from India. "Out of the seven new species, five are facing considerable anthropogenic threats and require immediate conservation prioritisation."
Biju's team found the Radcliffe's Night Frog and the Kadalar Night Frog in private or state-owned plantation areas, where habitat disturbance and modification is a given. The Athirappilly Night Frog was found in close vicinity to the Athirappilly waterfalls, where a hydroelectric project has been proposed. And, the Sabarimala Night Frog was found near the renowned forest shrine of Lord Ayyappa.