Telecom specialist and the founder of Center for the Development of Telematics (C-DOT) in India, Dr Sam Pitroda feels that only big players having huge amounts of money can survive in the Indian telecom sector. "The telecom field in India is not for the small players and only big players have the power to survive in the market. The huge amounts of money spent on acquiring new customers in the telecom field is a big game. We now live in a world which requires access to high speed data whether it is for video streaming, running phone applications, accessing education and health related stuff etc. If any of the players can provide high speed data at cheaper rates customers will just rush towards it," Dr Pitroda told THE WEEK on the sidelines of the launch of the academic programme of the TransDisciplinary University (TDU) in Bengaluru. Interestingly, Dr Pitroda is one of the co founders of this university.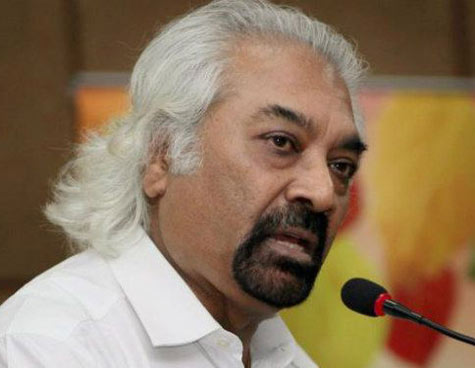 He further said that the present Digital India initiative is not new and had started during the time of the late former prime minister Rajiv Gandhi. "Digital India is not about a particular website or a particular initiative. Collecting data through satellites, building digital networks, laying down of optic fibre networks and the advent of the mobile phones had already happened in India. It is now that many more layers are being added to the existing infrastructure which had already been built," he said. 
On the other hand, Dr Pitroda feels that in the present world, students who study in conventional and traditional institutions and universities aim to secure a job at the end of their course and do not broaden their outlook. "The students should have a multi disciplinary approach and should not always aim to follow the conventional way of studies. We do not want to use traditional teaching methodologies and want to make our content more interactive. Students should have the flexibility in selecting the type of course they want. For instance they can have a multidisciplinary approach and even engineering students can also study art or psychology simultaneously. I know that such an approach will take some time to catch up it will definitely have some problems and any new thing takes time to be accepted," added Dr Pitroda. 
He further added that world over there is a problem in following the conventional way of education. "Why we should have only four year courses and why cannot we have a two year course. Such kind of flexibility should be available to the students wherein they can even decide on the time frame of the courses they are studying. When a student can complete a course in two years time frame why there should be a compulsion for set time frame. We want to bring in all that through our TransDisciplinary university," he remarked. 
The TDU functions through two schools. The School of Liberal Arts and Sciences that focuses on topics like conservation, communication, law and policy and data science, while the School of Integrative Sciences focuses on areas such as life sciences, local health traditions, ethno veterinary sciences and clinical research. Both the schools offer academic and research-oriented programmes including a range of undergraduate, post-graduate, doctoral and post-doctoral programmes. They also offer a series of certificate and Post-Graduate Diploma programmes.