Having made his mark in Bollywood as a playback singer, Lucky Ali always brims with pride when he says that he manages his own farm near Bengaluru and wants to pursue farming simultaneously with music. The singer is now going one step further and trying his hand at technology-assisted farming, with the help of analytics. 
His love for farming has now prompted him to invest and co-found Tribe Nation, an online marketplace for farm-grown products. The company has begun offering its services in Bengaluru and depending on their traction in this market will expand further across India beginning with Hyderabad and Pune.
"Our primary objective has been to bring a change in the farming community and control the kitchen economy. We are focused on bringing vegetables, fruits and staples which are fresh, hand-picked and chemical free, at a reasonable price, to the doorsteps of our consumers," Ali explains. "All this will happen through a seamless integration of technology."
To begin with, Tribe Nation has launched an app by the same name in Bengaluru. The app will allow customers to order fruits, vegetables and staples directly from the farmers via a subscription-based model. "There would be features such as options to unsubscribe—wherein the customer will get back the underutilised money, EMIs as well as savings offers. Broadly, we are working towards helping the farming community bypass the hassle of dealing with middlemen, and ensure that they get better prices and reduce wastage of their crops," Ali told THE WEEK.
Ali is not alone in his mission. Tribe Nation's founder and managing director Uma Mahesh, who was a corporate employee for more than 18 years, comes with the experience of having managed his own farm in Tamil Nadu, has decided to adopt farming on a full-time basis. Managing his farm in Tamil Nadu was when he got a first-hand feel of the challenges that an average Indian farmer experiences.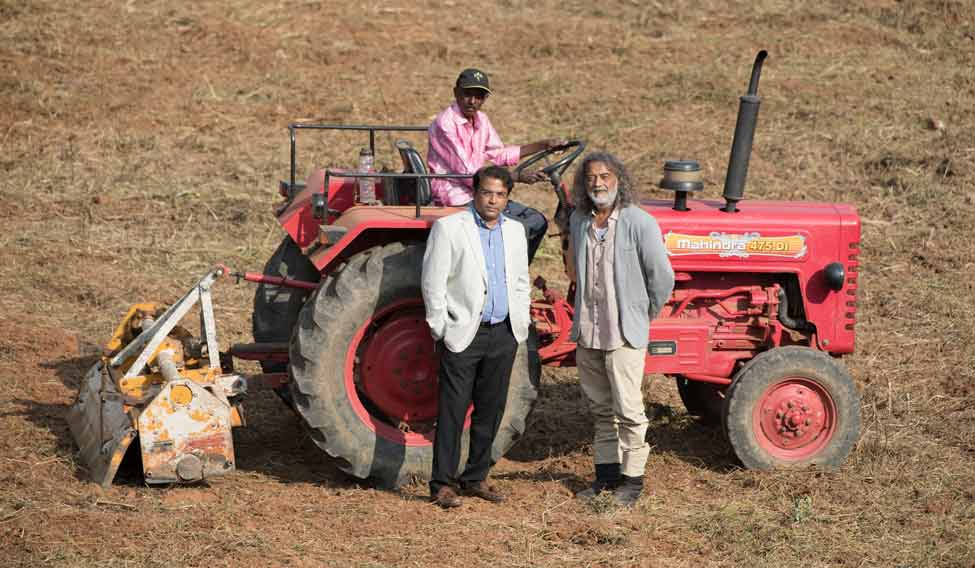 Mahesh feels that though households make a budget for everything—be it their monthly grocery, fuel expenses, etc—they fail to budget their vegetables and fruits as their prices keeps fluctuating. At times, a lot of their vegetables are wasted as they tend to buy more and are unable to prepare them in time.
"We are using analytics to guide farmers as to what they need to grow and how they can utilise their farm to grow different crops keeping the consumer demand in mind. This will not only help them earn more money but also help them avoid wastage as they will not concentrate only on a single crop," said Mahesh.
Currently, the company has roped in around more than 100 farmers, mainly around Bengaluru and in Tamil Nadu, and some farmers in Jammu and Kashmir and Himachal Pradesh for fruits and nuts. As a result these farmers are able to supply to the consumers directly through the Tribe Nation platform. The consumers are able to get fresh vegetables and fruits at a much lesser price when compared to the market.
Available both on Android and iOS through the Tribe Nation app, members can select their grocery items, select the time slot for delivery, and pay for their order. At the same time, all the members have access to unlimited delivery, free on orders above Rs 200. There is also same day delivery for orders placed before 12 noon. Tribe Nation has a fleet of around five trucks that help it transfer the farm produce to the consumers.
"Ever since its launch a few months, back we have had more than 700 yearly subscriptions in Bengaluru. We have around 20 technical professionals who worked on developing this app and platform. We also plan to launch a digital marketing campaign and direct-reach programmes encouraging more people to use the app. We would also be looking at some funding in the future. By the end of 2018 financial year, we aim to make a turnover of $300 million," added Ali.