Practising yoga can improve the physical and mental wellbeing of people suffering from osteoarthritis or rheumatoid arthritis.
For the study published in the Journal of Rheumatology, 75 sedentary adults aged 18 and older who had either knee osteoarthritis or rheumatoid arthritis were randomly assigned to either a wait list or 8 weeks of twice-weekly 60 minutes Hatha yoga sessions, plus a weekly practice session at home.
The participants' physical and mental wellbeing were assessed during the study period and again nine months later by researchers who did not know which group the participants had been assigned to.
The yoga group saw a 20 per cent improvement in pain, energy levels, mood and physical function, including the ability to do day-to-day tasks at home and at work. Walking speed and overall quality of life also improved for the yoga group. These improvements lasted even nine months later.
The best way to manage arthritis is to stay physically active, but according to the study authors, up to 90 per cent of people with arthritis fail to stay active possibly due to the pain and stiffness or because they are not sure what kinds of physical activity are appropriate.
"Yoga may be especially well suited to people with arthritis because it combines physical activity with potent stress management and relaxation techniques, and focuses on respecting limitations that can change from day to day," the study author noted.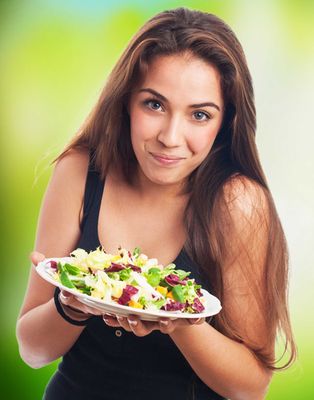 Mediterranean protection
Following a Mediterranean diet rich in vegetables, fruits, fish and olive oil is known to boost heart and brain health. Now a Spanish study published in JAMA Internal Medicine finds that following the diet with added extra virgin olive oil can reduce the risk of breast cancer.
The study assigned 4,282 post-menopausal women without breast cancer to one of three diets: a Mediterranean diet supplemented with extra-virgin olive oil (4 tbsp a day); a Mediterranean diet with added nuts (30 grams a day); or a low fat control diet.
During five years of follow-up, 35 women developed breast cancer—8 in the Mediterranean diet with olive oil group, 10 in the Mediterranean diet-with-nuts group and 17 in the low-fat group.
Women in the Mediterranean-plus-olive oil group had a 68 per cent lower risk of developing breast cancer compared to the control group. For each additional 5 per cent of calories that come from olive oil, women can reduce their risk of breast cancer by about 28 per cent.
"With an overall healthy diet plus extra virgin olive oil there is a reduction in the hard endpoint of breast cancer," said the senior author.
Breast cancer is the leading cancer in women globally. According to the study, breast cancer cases have increased by more than 20 per cent since 2008.
Did You Know
Women with diabetes are about 40 per cent more likely to suffer from heart attack and chest pain than men with diabetes
European Association for the Study of Diabetes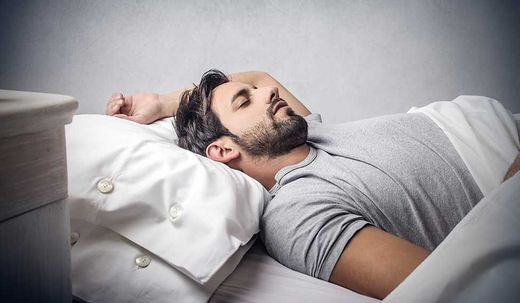 A hearty nap
Poor sleep habits can put you at risk of heart disease. Healthy adults who get too much or too little sleep or have poor-quality sleep are more likely to have stiffer arteries and increased levels of calcium deposits in their coronary arteries, both early markers of heart disease.
For the South Korean study published in the journal Arteriosclerosis, Thrombosis and Vascular Biology, 47,309 healthy young and middle-aged adults completed a sleep questionnaire and underwent tests to measure coronary artery calcium and arterial stiffness. The magic number appeared to be seven. Compared to adults who slept seven hours a day, those who slept five or fewer hours a day had 50 per cent more calcium in their coronary arteries and those who slept nine or more hours had more than 70 per cent more coronary artery calcium. Those who reported poor sleep quality had more than 20 per cent more coronary artery calcium. A similar pattern was also seen for arterial stiffness.
"Coronary calcium develops way before heart attack symptoms occur, and a greater amount of calcium in the coronary arteries predicts future development of heart disease. Adults with poor sleep quality have stiffer arteries than those who sleep seven hours a day or had good sleep quality. Overall, we saw the lowest levels of vascular disease in adults sleeping seven hours a day and reporting good sleep quality," said the study authors.
The study leaders suggest that it would be advisable for doctors to assess patients' sleep habits when evaluating their cardiovascular health.
Did You Know
Children born less than two years or greater than six years after the birth of an older child have a two- to threefold increased risk of being diagnosed with autism spectrum disorder:
Pediatrics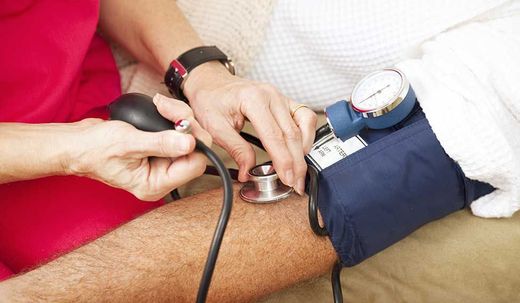 BP check
What is the magic number when it comes to systolic blood pressure?
The current recommended target for systolic blood pressure (the top number in a blood pressure reading) is 140mmHg for people under age 60, 150mmHg for those above 60 and 130mmHg for patients who have kidney disease or diabetes.
A major study from the US National Institutes of Health found that a more aggressive management to achieve a new target for systolic blood pressure that is below 120mmHg can reduce the risk of heart attacks, heart failure and strokes by 30 per cent and the risk of death by nearly 25 per cent.
The sprint study randomly assigned more than 9,300 men and women aged 50 and older who were at an increased risk of heart disease or had kidney disease to two groups: one group received an average of three medications to bring their systolic blood pressure to less than 120mmHg while the other group took an average of two different medications to meet the current guideline of less than 140mmHg.
The study was ended more than a year early because it yielded lifesaving results.
"This study provides potentially lifesaving information that will be useful to health care providers as they consider the best treatment options for some of their patients, particularly those over the age of 50. We are delighted to have achieved this important milestone in the study in advance of the expected closure date for the SPRINT trial and look forward to quickly communicating the results to help inform patient care and the future development of evidence-based clinical guidelines," said the director of the National Heart, Lung and Blood Institute, the primary sponsor of the study.
Did You Know
Hopping for just two minutes a day can strengthen hip bones and reduce the risk of fracture after a fall in older men
Journal of Bone and Mineral Research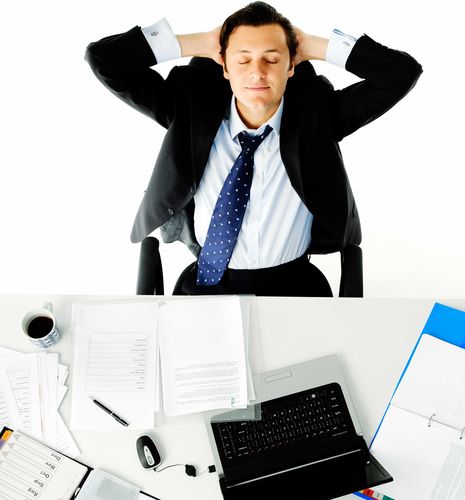 More short breaks
Most people take coffee breaks or lunch breaks during a workday. But what is the best way to use these breaks to boost energy, concentration and motivation?
A US study published in the Journal of Applied Psychology tries to answer when and how to best optimise workday breaks.
The researchers surveyed 95 employees (ages 22-67) on their break activity and wellbeing over a five-day workweek. The participants took an average of two breaks a day.
The best time to take a break is mid-morning. Taking a break earlier in the day gave employees more energy and motivation and helped them concentrate better. Taking breaks later in the day was less effective because the more hours that elapsed before a break, the more were the symptoms of poor health reported after the break.
According to the researchers, the best break is one in which you do something you enjoy. This will "make your breaks much more restful, provide better recovery and help you come back to work stronger".
People who take breaks earlier in the day and do things they enjoy had fewer discomforts including headache, eyestrain and lower back pain. They also reported better job satisfaction and less emotional exhaustion.
While the study could not identify the best break length, taking more short, frequent breaks would be ideal.
"Unlike your cellphone, which popular wisdom tells us should be depleted to zero per cent before you charge it fully to 100 per cent, people instead need to charge more frequently throughout the day," the study author said.
World's first
A 54-year-old Spanish cancer patient has received the world's first 3D-printed titanium sternum and rib implant from Salamanca University Hospital in Spain.
The patient was suffering from chest wall sarcoma (a type of tumour that grows in and around the rib cage). His sternum and a portion of his rib cage had to be replaced. Reconstruction was difficult due to the complex nature of chest cavity. Conventional titanium implants are not an excellent option because they are held together by screws which can come loose and cause future complications.
The surgeons opted for a fully-customised 3D-printed sternum and rib cage which was designed and manufactured by Anatomics, a medical device company that utilised CSIRO's 3D printing facility in Melbourne, Australia.
Using high-resolution CT data, Anatomics created a 3D reconstruction of the chest wall and tumour, allowing the surgeons to plan and accurately define resection margins.
"From this, we were able to design an implant with a rigid sternal core and semi-flexible titanium rods to act as prosthetic ribs attached to the sternum. The printer works by directing an electron beam at a bed of titanium powder in order to melt it. This process is then repeated, building the product up layer-by-layer until you have a complete implant."
Once completed, the prosthesis was implanted into the patient. Twelve days later, the patient was discharged and has recovered well.
"Thanks to 3D printing technology and a unique resection template, we were able to create a body part that was fully customised and fitted like a glove," said Dr José Aranda, a member of the surgical team.
"3D printing has significant advantages over traditional manufacturing methods, particularly for biomedical applications. As well as being customisable, it also allows for rapid prototyping—which can make a big difference if a patient is waiting for surgery," added Alex Kingsbury of CSIRO's manufacturing team.
The procedure was reported in the European Journal of Cardio-Thoracic Surgery.
Aspirin recommendations
US Preventive Services Task Force is recommending daily low-dose aspirin for the prevention of heart attack and stroke in adults aged 50-59 who are at high risk for cardiovascular disease.
The Task Force's earlier recommendation had included men aged 45 to 79 and women 55 to 79. But, according to the new guidelines, low-dose aspirin may not help people younger than 50, or 70 and older.
People in their 60s can take low-dose aspirin to reduce their risk of heart attack and stroke, but the benefits are limited. For the first time the Task Force suggests that aspirin, if taken for at least 10 years, may also decrease the risk of colon cancer.
"We think for people taking aspirin to prevent cardiovascular disease, there is an additional benefit for colorectal cancer protection. We're not recommending that you take aspirin for colorectal cancer if you're not at high risk for cardiovascular disease," one of the authors of the guidelines noted.
Low-dose aspirin for the primary prevention of heart attack, stroke and colorectal cancer is recommended to adults aged 50-59 who have a 10 per cent or greater risk for cardiovascular disease, have a life expectancy of at least 10 years, are not at increased risk for bleeding and are willing to take the drug daily for at least 10 years.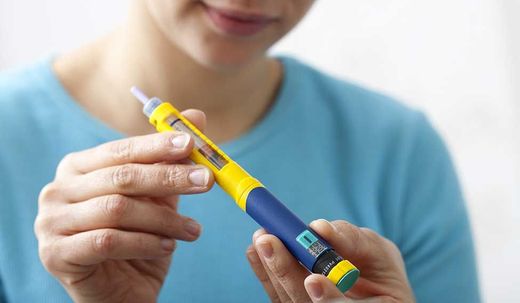 Shake well before use
Insulin pens play an important role in the management of diabetes. Not shaking your NPH insulin pen before injecting can cause wide variations in your insulin level and blood sugar control, Italian researchers write in the journal Diabetes Care.
"Crystalline NPH insulin comes in a two-phase solution with either a solvent or a rapid-acting insulin (in premixed formulations) and needs adequate mixing for complete resuspension before injection."
The study sought to find out if there would be any difference between shaking the pen before injection or not shaking it and whether the way you held the needle during injection mattered.
Compared to shaking the pen 20 times, not shaking could result in lower blood insulin levels if you hold the needle flat or pointing up while injecting, or higher insulin levels if you inject with the needle facing down.
Insulin levels could vary by 23 per cent and blood sugar control could vary by 62 per cent depending on whether you shake the pen or not before injecting.
Resuspension of insulin pen before injection will reduce variability in blood sugar levels.
Did You Know
Older adults with low vitamin D levels see faster decline in their cognitive abilities and thinking skills
JAMA Neurology
Teen blues
The widely prescribed antidepressant paroxetine has been found to be neither safe nor effective for adolescents with depression, according to a study published in the journal BMJ that reanalysed a previous study from the manufacturer of the drug.
The original study known as Study 329 published in 2001 had concluded that paroxetine and imipramine were effective and safe for children and adolescents with major depression.
The findings of the study had been questioned following reports of suicidal thoughts and behaviour among teens taking the drug. In 2012, the manufacturer was fined $3bn by the FDA. But the drug is still being prescribed for children.
An international group of researchers reanalysed the original data using previously confidential trial documents. They concluded that the manufacturer had misrepresented the data and that paroxetine and imipramine were ineffective in the treatment of major depression in adolescents.
"There were clinically significant increases in harms, including suicidal ideation and behaviour and other serious adverse events in the paroxetine group and cardiovascular problems in the imipramine group."
Contributor: SHYLA JOVITHA ABRAHAM