Stay close to your family if you want to live longer.
According to a Canadian study presented at the American Sociological Association annual meeting, older adults who remain close to their family have a lower risk of death, but the same could not be said of friends.
Nearly 3,000 older adults were asked to list up to five people they felt closest to (excluding spouses) and to describe their relationship and closeness with them. Most of the participants were married, in good physical health, and not very lonely. Participants who were extremely close to family members other than their spouse had a 6 per cent risk of death over the following five years, compared with a 14 per cent risk of death among those who reported not feeling very close to their family.
Additionally, those who listed more family members than friends in their closest circle had a lower risk of death, regardless of their closeness.
"Because you can choose your friends, you might, therefore, expect that relationships with friends would be more important for mortality, since you might be better able to customise your friend network to meet your specific needs. But that account isn't supported by the data. It is the people who in some sense you cannot choose, and who also have little choice about choosing you, who seem to provide the greatest benefit to longevity," the study author added.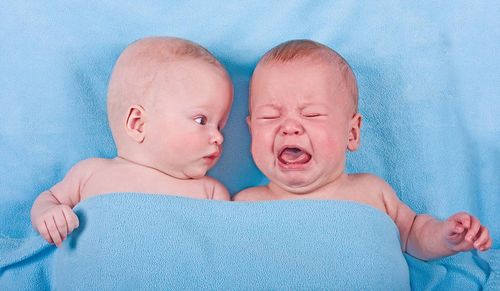 When to deliver twins
Timing is important when it comes to delivering twins. According to an international study published in The BMJ, twins should be delivered at 37 weeks' gestation to reduce the risk of stillbirths and newborn deaths.
Since the risk of stillbirth is higher in twin pregnancies, twins are often delivered early. Women carrying monochorionic twins (twins that share the same placenta) are 13 times more likely to suffer stillbirths, and the risk is five times higher with dichorionic twin pregnancies (twins that have separate placentas). But there is no clear recommendation for the best time of delivery.
The researchers, led by Dr. Shakila Thangaratinam of Queen Mary University, London, analysed data from 32 studies that included 35,171 uncomplicated twin pregnancies and compared the rates of stillbirth and neonatal mortality (death up to 28 days after delivery) at various gestational ages after 34 weeks.
There were 29,685 dichorionic twin pregnancies and 5,486 monochorionic twin pregnancies.
In dichorionic pregnancies, the risk of stillbirths and neonatal death were balanced until 37 weeks' gestation. A delay in delivery by a week (to 38 weeks) resulted in 8.8 additional stillbirths per 1,000 births.
In monochorionic pregnancies, the risk of stillbirth was higher than neonatal death beyond 36 weeks' gestation.
The risk of neonatal health problems such as respiratory distress syndrome, septicaemia, or neonatal seizures and admission to the neonatal intensive care unit went down with increasing gestational age in both monochorionic and dichorionic pregnancies.
"To minimise perinatal deaths, in uncomplicated dichorionic twin pregnancies delivery should be considered at 37 weeks' gestation; in monochorionic pregnancies delivery should be considered at 36 weeks," the study concluded.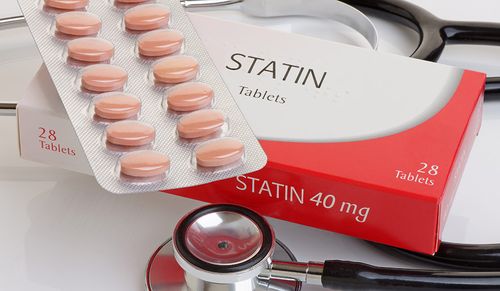 Benefits understated
The benefits of statins, cholesterol-lowering drugs, are often understated and harms exaggerated, dissuading many patients from taking the lifesaving drug that can considerably reduce the risk of heart attacks and stroke, according to a major review of existing data published in The Lancet.
The researchers hope the current study will help doctors and patients make more informed decisions about the use of statins.
According to the World Health Organization, cardiovascular diseases such as heart attacks and strokes are the leading causes of mortality and morbidity worldwide, claiming about 17.5 million lives a year and accounting for an estimated 31 per cent of all deaths.
The focus on the side-effects of the drug such as muscle pain, nausea and liver problems is quite misleading. While some people do experience side-effects, the benefits are far more profound.
For each unit drop in LDL cholesterol levels with statin therapy, the risk of ischaemic stroke, heart attack, heart-related deaths, and coronary artery bypass surgery was reduced by around 25 per cent each year.
An effective statin regimen (such as generic atorvastatin 40mg daily) to reduce LDL cholesterol by 2mmol/L would almost halve a person's risk of a major vascular event.
As for side effects: for every 10,000 patients treated with statins per year there were about 10-20 cases of muscle pain and weakness; about 10-20 extra cases of diabetes; one extra case of myopathy, a rare condition involving muscle pain, tenderness, or weakness accompanied by significant increases in blood creatine kinase concentrations; and one-two extra cases of haemorrhagic strokes.
The excess risk of diabetes was mainly in people who were already at an increased risk of developing diabetes. As for haemorrhagic stroke, the reductions in ischaemic strokes with statin therapy were more profound than the increases in haemorrhagic strokes.
"Our review shows that the numbers of people who avoid heart attacks and strokes by taking statin therapy are very much larger than the numbers who have side-effects with it. In addition, whereas most of the side-effects can be reversed with no residual effects by stopping the statin, the effects of a heart attack or stroke not being prevented are irreversible and can be devastating. Consequently, there is a serious cost to public health from making misleading claims about high side-effect rates that inappropriately dissuade people from taking statin therapy despite the proven benefits," the lead researcher noted.
Did You Know
MRI scans during the first trimester of pregnancy do not pose any health risk to the foetus, but MRI scans with the contrast agent gadolinium at any point in pregnancy can increase the risk of rheumatological, inflammatory, or skin conditions and even stillbirth or neonatal death.
Journal of American Medical Association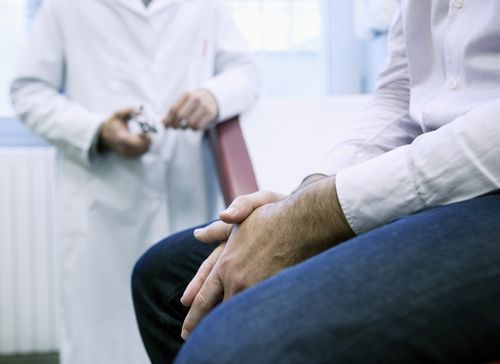 Survival similar
Should you treat or monitor early stage prostate cancer?
A British study published in The New England Journal of Medicine finds that ten-year survival was similar regardless of whether you choose surgery, radiation or active monitoring.
The study randomly assigned 1,643 men whose PSA test results indicated early stage prostate cancer to one of three treatment options, active surveillance, surgery to remove the prostate, or radiation, and were followed for 10 years. Active monitoring involves regular blood tests, counselling, and consideration of treatment if the disease progresses. The survival rate was similar—about 99 per cent—regardless of the treatment option chosen.
But there were some key differences: men in the active surveillance group were twice as likely as the others to see their cancer progress. But that did not necessarily translate to a higher risk of death because prostate cancers are slow growing.
Radiation and surgery caused more side effects such as sexual dysfunction and urinary and bowel problems.
"Patients and physicians now know from this study that there is no need to rush to make a decision about treatment if the patient has localised prostate cancer of a similar type to that studied here. There is a very good chance of survival—99 per cent at a median of 10 years—and this is the same for all the groups. This means there is time to consider and weigh the advantages and disadvantages of the different treatment strategies," the study author noted.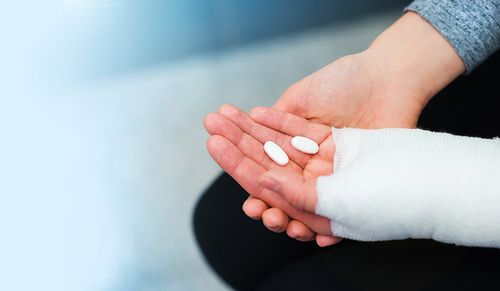 After fracture
Older people have an increased risk of falls leading to fractures. According to a study in JAMA Internal Medicine, they often take medications that can actually increase their risk of fractures. What's more, they continue to take these medications even after suffering a fracture.
The authors looked at the records of 1,68,133 older adults with an average age of 80 (84 per cent of them were women) who had experienced a hip, shoulder or wrist fracture. The researchers also examined the medications they had been taking for other medical conditions. About 75 per cent of them had been taking medications that can increase the risk of a fall, decrease bone density or increase the risk of fractures overall. These include sleeping pills, blood pressure medications and heartburn medicines.
Even after suffering a fracture, only 7 per cent of the patients stopped taking these medications. But a similar number started taking a new medication that can increase the risk of fractures.
Only 25 per cent of these patients were given drugs to strengthen bone density before and after a fracture.
Fifty per cent of all women and 25 per cent of all men over fifty can suffer a fracture in the years ahead. More than 20 per cent of older people who break a hip die within a year. Other complications of broken bones include pain, depression, infection, functional decline and subsequent fractures.
By reviewing the medications taken by patients with a fracture, doctors can reduce the risk of secondary fractures and their devastating consequences.
Did You Know
The American Academy of Pediatrics is urging parents and doctors to stop giving codeine to children as it can cause life-threatening or fatal breathing reactions.
Pediatrics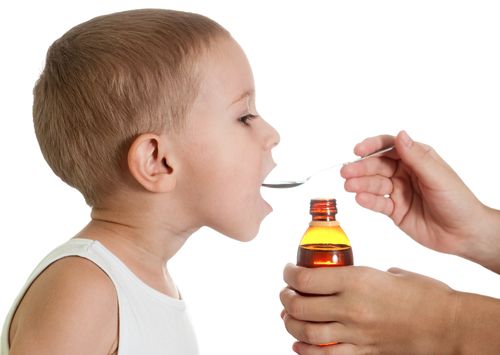 Dosing errors
Parents often give the wrong dose of liquid medication to their kids, especially when the medicine is dispensed in a cup.
For the study in the journal Pediatrics, 2,110 parents of children of age 8 or younger were asked to measure nine doses of liquid medication using different measuring units (ml and teaspoons) with either a dosing cup or oral syringes; 84.4 per cent of the parents made at least one dosing error and 21 per cent of them measured more than two times the dose that was listed on the label at least once.
More errors happened when using cups and when measuring smaller doses.
Parents were four times more likely to make an error with a cup compared with a syringe. More than two-thirds of the dosing errors involved overdosing, which can potentially be dangerous.
"Our findings suggest that health care providers should encourage oral syringe use for the measurement of liquid medications, particularly when small doses are recommended; this change would probably benefit all families, regardless of health literacy and language," the study concluded.
Did You Know
Newly discovered documents show that the sugar industry paid three Harvard scientists in the 1960s to downplay the link between sugar consumption and coronary heart disease and to single out fat (cholesterol) as the primary dietary cause of heart disease.
JAMA Internal Medicine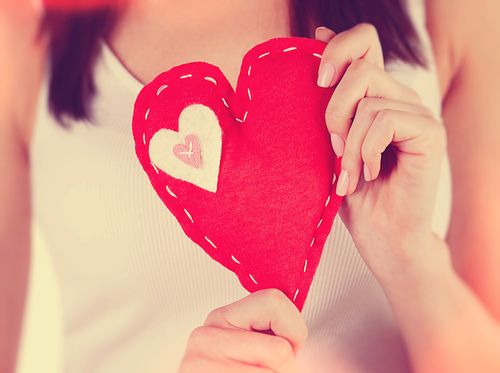 Timely interventions
Atrial fibrillation, or irregular heartbeat, is known to increase the risk of stroke and death and is associated with lower quality of life. But a study published in The BMJ finds that it can also contribute to a wide range of health problems, including heart attacks, heart failure, chronic kidney disease, sudden cardiac death and all-cause mortality.
The researchers reviewed data from 104 studies involving over nine million participants, 5,87,867 with atrial fibrillation. Atrial fibrillation was associated with a 46 per cent greater risk of death from any cause, 61 per cent increased risk of heart disease, 88 per cent increased risk of sudden cardiac death, 64 per cent greater risk of chronic kidney disease, five-fold greater risk of heart failure, two-fold greater risk of cardiovascular mortality and a 2.3-fold higher risk of stroke.
The highest risk increase was for heart failure.
"Atrial fibrillation is associated with an increased risk of death and an increased risk of cardiovascular and renal disease. Interventions aimed at reducing outcomes beyond stroke are warranted in patients with atrial fibrillation," the study concluded.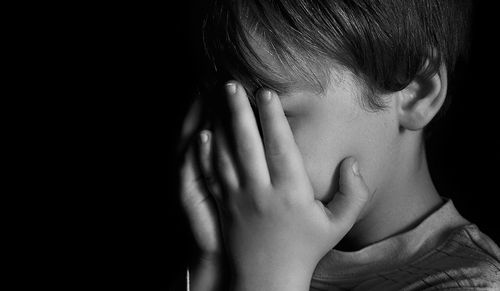 More than child's play
A study in the journal Pediatrics is shedding light on suicide risk among young children. Even though suicides are rare, children as young as 5 can take their lives.
The study shows that there are certain individual characteristics and precipitating events in children who die by suicide. About 33 per cent of the kids in the study who died had a prevailing mental health issue.
Kids between the ages of 5 and 11 who commit suicides were more likely to have a diagnosis of ADD or ADHD, whereas two-thirds of early adolescents were suffering from depression.
Before taking their lives, young children were more likely to have relationship problems with family members or friends, whereas early adolescents were more likely to have boyfriend or girlfriend relationship issue. Prior to their suicide, 29 per cent of the children told someone about their intention.
"Our study highlights the importance of educating paediatricians, primary health care providers, school personnel and families on how to recognise the warning signs of suicide and what steps to take when suicidal intent is disclosed. These warning signs include a child making suicidal statements, being unhappy for an extended period, withdrawing from friends or school activities or being increasingly aggressive or irritable," the study author noted.
Have kids? Don't smoke
Exposing children to secondhand cigarette smoke can be harmful to their long-term heart health, cause respiratory and other health problems and even lead to premature death, according to a new scientific statement from the American Heart Association published in the journal Circulation.
Four of 10 school-aged children and one of three adolescents are exposed to secondhand tobacco smoke in the US. Secondhand smoke affects heart function by damaging the arteries. It is also linked to other cardiovascular risk factors, including obesity, high cholesterol, and insulin resistance, which can lead to diabetes. Additionally, children are more likely to become smokers themselves if their parents smoke.
Harmful chemicals in secondhand smoke can cause changes to blood flow, blood vessels, blood pressure and heart rhythm.
"Children exposed to cigarette smoke may develop early heart disease as adults due to poorly functioning, stiffer blood vessels. Some babies who were exposed to cigarette smoke while still in the womb may be at risk for sudden death during infancy," noted Dr Geetha Raghuveer, paediatric cardiologist and chair of the American Heart Association expert panel that wrote the statement. "Encouraging adults to quit smoking is a cost-effective and health-enhancing strategy that could benefit both adults and children. Raising cigarette taxes to discourage smoking could also decrease childhood exposure."
Did You Know
Taking magnesium supplements can improve blood flow and reduce blood pressure.
Hypertension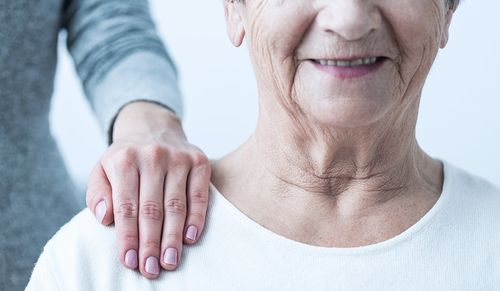 Up against Alzheimer's
An experimental drug to treat Alzheimer's is showing promising results in preliminary studies, according to a paper published in the journal Nature.
The drug, aducanumab, from Biogen, was able to break down the amyloid plaques—abnormal protein deposits—that build up in the brains of Alzheimer's patients.
Monthly infusions of either aducanumab or a placebo were given to 165 patients with mild Alzheimer's.
While all who received aducanumab showed considerable reduction in brain plaques, those who received higher doses of the drug showed greater decline. After one year of treatment, practically no beta-amyloid plaques could be detected in the patients who received the highest dose of the antibody.The reduction in amyloid plaques was also linked to a slight slowing in cognitive decline in some patients.
Phase 3 of the trial is underway with patients with very early stage Alzheimer's recruited from 20 countries across North America, Europe and Asia.
Early hit
Women who enter menopause at a younger age have an increased risk of cardiovascular disease and death.
For the study published in JAMA Cardiology, researchers analysed 32 studies involving 3,10,329 women.
Women who reached menopause before age 45 had a 50 per cent higher risk of coronary heart disease and 23 per cent increased risk of stroke compared with women who reached menopause after age 45.
They also had a 19 per cent greater risk of death from cardiovascular disease and 12 per cent higher risk of death from any cause.
Compared to women who entered menopause before age 50, those who entered menopause between 50 and 54 years had a 13 per cent reduced risk of fatal coronary heart disease.
"These findings suggest that women with early onset of menopause may be a group to target for proactive cardiovascular prevention strategies," the study author added.
These women should be screened for hypertension, cholesterol, blood sugar and other risk factors of heart disease. Appropriate interventions can reduce their risk.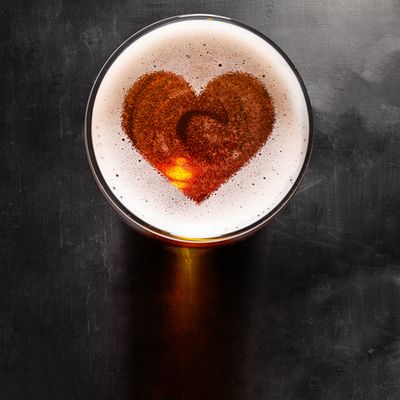 Not a heartydrink
A study in the Journal of the American Heart Association is questioning the widely held perception that moderate alcohol consumption is good for the heart.
Having just one drink a day can enlarge the heart's left atrium (upper left chamber) and increase the risk of developing atrial fibrillation, which, in turn, can cause other cardiovascular problems including stroke.
The study looked at data from 5,220 participants with an average age of 56, and slightly more than half were women. The participants reported their weekly alcohol consumption. Regular electrocardiograms were taken to assess the electrical activity of the participants' hearts. There were 1,088 incidences of atrial fibrillation over six years.
Alcohol consumption was associated with higher risk of atrial fibrillation. Every 10 grams per day of alcohol (one drink a day) consumed was associated with a 5 per cent higher risk of developing new-onset atrial fibrillation. This could be due to enlargement of the heart's left atrium as every additional 10 grams of alcohol consumed daily was also linked to a 0.16 millimeter larger left atrium.
About 24 per cent of the association between alcohol and atrial fibrillation risk could be explained by enlargement of the left atrium.
"Our study provides the first human evidence of why daily, long-term alcohol consumption may lead to the development of this very common heart rhythm disturbance. We were somewhat surprised that a relatively small amount of alcohol was associated with a larger left atrium and subsequent atrial fibrillation," the study author added.