If you were not a popular kid in high school, don't fret. Forging close relationships with a small group of friends is better for your mental and emotional health as an adult.
According to a study published in the journal Child Development, the types of friendships you make in high school can impact your mental health in adulthood.
The study followed 169 racially, ethnically, and socioeconomically diverse adolescents for over 10 years, from 15 to 25 years of age.
The participants answered questions about their friendships and feelings such as anxiety, social acceptance, self-worth and symptoms of depression. Their close friends were also questioned about their relationship.
Kids who had close friendships at age 15 had lower social anxiety, an increased sense of self-worth, and fewer symptoms of depression by age 25. On the other hand, kids who were popular in high school had higher levels of social anxiety as young adults.
"Our research found that the quality of friendships during adolescence may directly predict aspects of long-term mental and emotional health," the lead researcher noted.
According to the researchers, positive experiences with friends may promote positive feelings about oneself at a stage of life when personal identity is being developed.
"Our study affirms that forming strong close friendships is likely one of the most critical pieces of the teenage social experience. Being well-liked by a large group of people cannot take the place of forging deep, supportive friendships. And these experiences stay with us, over and above what happens later. As technology makes it increasingly easy to build a social network of superficial friends, focusing time and attention on cultivating close connections with a few individuals should be a priority."
Spot early
A blood test that can detect cancer in its earliest stages even before symptoms develop could be a reality.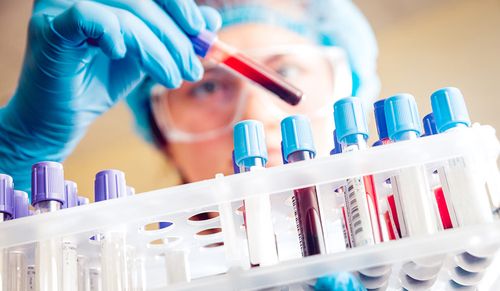 Researchers at Johns Hopkins Kimmel Cancer Center have developed a blood test that can identify even tiny amounts of DNA fragments released by cancerous tumours.
The test successfully identified early-stage colorectal, breast, lung and ovarian cancers in more than half of 138 people.
The test could accurately distinguish between DNA from cancerous tumours and other genetic mutations that occur normally.
The researchers screened blood samples from 200 patients with breast, lung, ovarian and colorectal cancers, to identify mutations in 58 genes that are linked to these cancers. Overall, they were able to detect 86 of 138 (62 per cent) stage I and stage II cancers.
The test specifically spotted early stage colon cancer 71 per cent of the time, breast and lung cancer 59 per cent of the time, and ovarian cancer 68 per cent of the time.
"If we are able to detect cancer earlier, our chances of saving lives would be much higher. The survival difference between late-stage and early stage disease in these cancers accounts for over a million lives worldwide each year," the lead researcher commented.
Those who are at high risk for cancer including smokers and women with hereditary mutations for breast and ovarian cancers could benefit most from such a DNA-based blood test.
The findings were published in Science Translational Medicine.
Did You Know
While men may be physically strong, women have greater muscle endurance and stamina and were considerably less fatigued after natural muscle exercises than men of similar age and athletic ability.
Applied Physiology, Nutrition, and Metabolism
Satiating walnuts
Can't control your food cravings? A handful of walnuts may help!
According to a Harvard study published in the journal Diabetes, Obesity, and Metabolism, eating walnuts can promote a feeling of fullness and curb hunger pangs and cravings by boosting activity in the brain region associated with appetite control.
The neurocognitive impact of eating walnuts was observed using functional magnetic resonance imaging (fMRI).
Ten obese volunteers stayed at a research facility for two five-day sessions. They consumed daily smoothies containing either 48 grams of walnuts or a walnut-free smoothie similar in taste and nutritional content. During the second five-day session, the order was reversed and those who drank the walnut smoothie the first time were given the placebo smoothie, and vice versa.
As expected, participants reported feeling less hungry during the week they consumed walnut smoothies.
On the fifth day of each session, the participants underwent fMRI scans while looking at images of desirable food items like hamburgers and desserts (not healthy), less desirable ones like vegetables (healthy), and neutral objects like flowers and rocks.
There was increased activity in the right insula of those who consumed the walnut smoothie when they looked at unhealthy food choices. Participants made healthier food choices after consuming the walnut smoothie.
"We know people report feeling fuller after eating walnuts, but it was pretty surprising to see evidence of activity changing in the brain related to food cues, and by extension what people were eating and how hungry they feel," said the study author.
Cancer hits the heart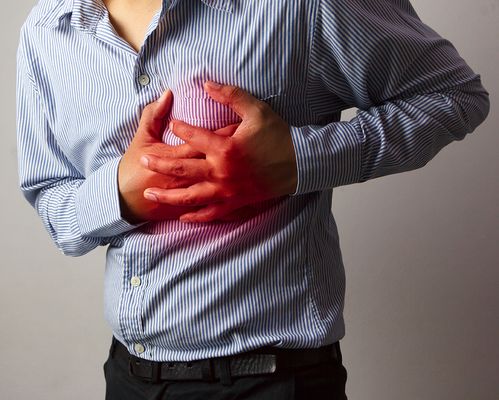 Getting a cancer diagnosis can be quite unsettling. A new study published in the Journal of the American College of Cardiology suggests that cancer may not be the only worry.
A diagnosis of cancer also comes with an increased risk of a heart attack or stroke from blood clots, especially in the six months following the diagnosis. Newly diagnosed cancer patients are at increased risk for arterial thromboembolism, or artery blockages.
The researchers compared 2,79,719 patients, aged 66 or older, with new diagnoses of eight cancer types: breast, lung, prostate, colon, bladder, pancreatic, gastric and non-Hodgkin lymphoma with an equal number of similar people without cancer.
Within six months of a cancer diagnosis, the chances of suffering a heart attack or stroke was more than twice compared to people without cancer (4.7 per cent vs 2.2 per cent).
The risk varied with cancer type and stage. It was highest for patients with lung cancer (8.3 per cent vs 2.4 per cent). Breast cancer patients had a much smaller difference in risk (4.2 per cent vs 3.8 per cent). However, no difference was seen in prostate cancer patients.
The risk was also greater in patients with more advanced cancers—nearly 8 per cent for those with stage 4 cancer against 3 per cent for those with a stage 1 cancer.
The increased risk, however, began to diminish after six months, and by one year there was no difference in people with or without cancer.
Did You Know
Middle-aged people with cardiovascular risk factors, including diabetes, high blood pressure, prehypertension and smoking, are more likely to develop dementia later
in life.
JAMA Neurology
Key to weight loss
Consistency is the key to weight loss!
Trying to lose weight is often a constant struggle. About 40 per cent of people who lose weight regain more than half of it over the following two years.
So what is the secret to keeping the kilos from creeping back in? Sticking to a diet plan that helps you lose small amounts of weight consistently, rather than opting for a crash diet will help you achieve long-term weight loss.
The study enrolled 183 overweight or obese participants in a yearlong weight loss programme that included meal replacements and behavioral strategies such as increased physical activity and calorie tracking.
Participants who saw consistent weight loss in the first 6 and 12 weeks of the programme were more likely to maintain their weight loss at 12 and 24 months. Participants whose weight kept fluctuating had poorer weight control.
A person who lost 1.8kg one week regained 0.9kg the next week and then lost 0.45kg the following week was less likely to achieve long-term weight loss than someone who lost 0.45kg a week consistently over the same three-week period.
"Settle on a weight loss plan that you can maintain week in and week out, even if that means consistently losing three fourth of a pound each week," the lead researcher suggested.
How to prevent dementia
Addressing nine potentially modifiable risk factors spread across different stages of life can help prevent 35 per cent of dementia cases.
Globally, there are around 47 million people living with dementia. The number is expected to almost triple to 131 million by 2050, with more cases likely to be in low- and middle-income countries.
"Although dementia is diagnosed in later life, the brain changes usually begin to develop years before, with risk factors for developing the disease occurring throughout life, not just in old age."
The nine factors at various stages in life that could reduce dementia risk include continuing education until over the age of 15 years; reducing high blood pressure, obesity and hearing loss in mid-life (45-65 years old); and reducing smoking, depression, physical inactivity, social isolation and diabetes in later life (over 65 years old).
Not completing secondary education accounts for 7.5 per cent of the risk of developing dementia. Continuing education strengthens brain networks and cognitive reserve and helps the brain to function in later life despite damage.
Hearing loss could be responsible for 9.1 per cent of the risk of developing dementia. Hearing loss can also lead to social isolation and depression which are also risk factors of dementia.
Smoking contributed to 5.5 per cent of the risk of dementia.
Not smoking, staying physically active keeping a healthy weight and treating high blood pressure and diabetes can all reduce the risk of dementia.
"The potential magnitude of the effect on dementia of reducing these risk factors is larger than we could ever imagine the effect that current, experimental medications could have. Mitigating risk factors provides us a powerful way to reduce the global burden of dementia."
Target inflammation
Reducing inflammation could be the new weapon in the fight against cardiovascular events.
According to a study published in the New England Journal of Medicine, an anti-inflammatory drug—canakinumab—reduced the risk of heart attacks, stroke, and death from cardiovascular disease in people who had had a heart attack. The drug targets only inflammation, and does not have any effect on cholesterol levels.
The study randomly assigned 10,061 patients who already had a heart attack and had high levels of a marker of inflammation in their blood to get a placebo or one of three doses of canakinumab for four years. Those who received the drug had a 15 per cent lower risk of suffering a fatal or nonfatal heart attack or stroke compared to those who got the placebo. The drug also reduced the need for interventions such as angioplasty and bypass surgery by 30 per cent.
The fact that the drug did not have any effect on cholesterol reinforces the idea that inflammation could be an independent risk factor for heart disease. Not all patients with heart disease have high cholesterol levels, but they may have high levels of inflammation. About 25 per cent of heart attack survivors will have another cardiovascular event within five years, despite taking statins or other medications.
"For the first time, we've been able to definitively show that lowering inflammation independent of cholesterol reduces cardiovascular risk," the lead researcher noted.
The benefits of the drug were, however, overshadowed by fatal infections that occurred in about one in every 1,000 patients treated.
A separate study published in The Lancet using data from the same study found that people taking canakinumab had a significantly lower risk of dying from cancer, especially lung cancer.
C-section and its complications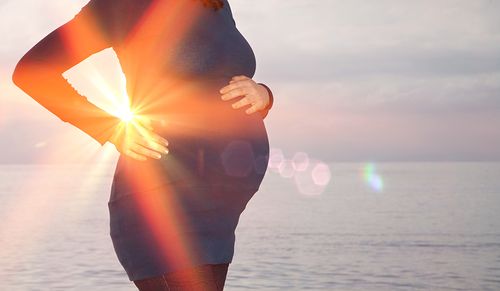 Women who have had a caesarean delivery are more likely to suffer from significant complications when undergoing a hysterectomy later in life, according to a Danish study published in JAMA Surgery.
The study was based on 7,685 women—69 per cent had no caesarean delivery, 22 per cent had one, and 9.4 per cent had two or more. All the women underwent a benign hysterectomy later in life and 388 had a reoperation within 30 days.
Compared with women who had only vaginal deliveries, women with one caesarean delivery had a 31 per cent greater risk of reoperation after a hysterectomy. The risk was 35 per cent greater for women with two or more caesarean deliveries.
Perioperative and postoperative surgical complications were also more likely in women with previous caesarean deliveries.
Women who had two or more caesarean deliveries were more likely to receive a blood transfusion.
"Women with at least one previous caesarean delivery face an increased risk of complications when undergoing a hysterectomy later in life. The results support policies and clinical efforts to prevent caesarean deliveries that are not medically indicated," the study concluded.
Why children die of TB
Tuberculosis is a leading cause of infectious death worldwide. But its impact on children is not fully known.
Researchers at Sheffield University have, for the first time, looked at the global burden of tuberculosis mortality in children younger than five years of age.
In 2015, tuberculosis is estimated to have affected more than one million children under 15, worldwide. About 2,39,000 children are estimated to have died from the disease and 80 per cent of the deaths were in children under age five. More than 70 per cent of the deaths occurred in Southeast Asia and Africa. India had the highest cases of paediatric TB mortality followed by Nigeria, China, Indonesia and Democratic Republic of the Congo.
Shockingly, nearly 96 per cent of the deaths were in children who did not receive treatment, suggesting that underdiagnosis is the main reason for this mortality burden. Diagnosing TB in children is often challenging, partly due to insensitive tests and non-specific symptoms.
"This should be a call to action: TB is preventable and treatable and we must do more to stop these unnecessary deaths in children," study co-author noted.
"Reducing childhood deaths from tuberculosis requires more children to be reached, diagnosed, and treated. Almost all these deaths occur in children who are not being treated for tuberculosis, implying that efforts to identify children at risk of tuberculosis, diagnose children with tuberculosis, and treat them appropriately must be implemented to substantially reduce tuberculosis mortality in children," the study published in The Lancet Global Health concluded.
Did You Know
Diabetic men are three and a half times more likely to have erectile dysfunction than men without the disease.
Diabetic Medicine
A glimpse of Alzheimer's
A simple, noninvasive eye scan may be able to detect Alzheimer's disease years before patients experience symptoms.
According to a US study published in JCI Insight, amyloid-beta deposits, a hallmark of Alzheimer's disease, found in the brain can be found in the retina as well.
"The findings suggest that the retina may serve as a reliable source for Alzheimer's disease diagnosis. One of the major advantages of analysing the retina is the repeatability, which allows us to monitor patients and potentially the progression of their disease," the study's lead author said.
For the study, 16 Alzheimer's disease patients drank a solution of curcumin, the main component of the spice turmeric. Curcumin caused amyloid plaque in the retina to light up during a high-definition eye scan that was developed for the study. The scans were then compared with scans of cognitively normal people.
The study found amyloid plaque deposits in previously overlooked peripheral regions of the retina and the amount of plaque in the retina was similar to that found in the brain.
"Our hope is that eventually the investigational eye scan will be used as a screening device to detect the disease early enough to intervene and change the course of the disorder with medications and lifestyle changes."
Vitamin B-eware!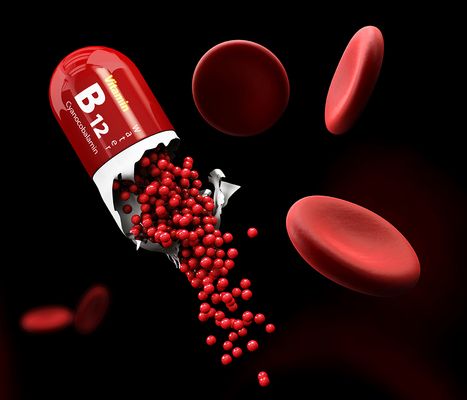 Men who take high doses of vitamins B6 and B12, long term, have an increased risk of lung cancer, according to a study published in the Journal of Clinical Oncology. The risk was particularly high for smokers.
The study included 77,118 adults aged between 50 and 76 who provided information about B vitamin usage over the previous 10 years. Over an average follow-up of six years, 808 participants developed lung cancer.
Use of vitamin B6 and B12 from individual supplement sources, but not from multivitamins, was associated with a 30 to 40 per cent increased risk of lung cancer among men.
Men who took more than 20mg of B6 daily had an 82 per cent increased risk of lung cancer compared to men who did not take the supplements. The risk was 98 per cent higher for men who took more than 55mg of B12 daily.
Male smokers who consumed the vitamins at similar doses were three to four times more likely to develop lung cancer.
The risk remained even after accounting for factors such as smoking, age, race, education, body size, alcohol consumption, personal history of cancer or chronic lung disease, family history of lung cancer and use of anti-inflammatory drugs.
However, use of B vitamins was not associated with lung cancer risk in women.
"Our data shows that taking high doses of B6 and B12 over a very long period of time could contribute to lung cancer incidence rates in male smokers. This is certainly a concern worthy of further evaluation."
CONTRIBUTOR: SHYLA JOVITHA ABRAHAM