The centre of his universe is a book-lined study in his Seattle mansion, from where he can watch his wife paddling her kayak over Lake Washington.

"If you get the lunchtime slot with Bill, you're eating burgers. Someone will always be sent to get bags of McDonald's. I don't think Melinda lets him have them at home" - Joe Cerrell, managing director, Gates Foundation

Once an accumulator of money, Gates will now give away up to 99 per cent of his fortune; leaving his children, Jennifer, Rory and Phoebe, only relatively modest bequests.
Microbes fascinate Bill Gates. On his arrival for a recent meeting with Canadian Prime Minister Justin Trudeau, Gates is spotted clutching a book on bacteria, presumably so that he might devour a chapter or two should any lull occur in the conversation.
When we meet shortly afterwards, Gates—though minus scientific tome—has the faintly restless manner of someone who finds microorganisms more absorbing than some dignitaries and most journalists. Gates and I have met several times, and I think I know his approach. Though unfailingly modest and courteous, he loathes wasting a single second.
When it comes to changing the world, however, no topic is too small to engage his attention, and none too vast. He is, for instance, so intrigued by chickens and their potential to feed the hungry that he recently addressed a conference accompanied by a coop full of the birds.
On the practicalities of rearing poultry, he is vague. "I'm very much the product of an urban upbringing. Once, in high school, we went to someone's farm and had to kill the chickens to eat them. I was like: 'This is horrific. Somebody actually has to choke these things. Oh my God! Why am I being asked to do it?' Then, when we were in Africa, somebody sacrificed a goat, and we sat and watched them skin it."
THE WORLD'S RICHEST MAN AT 61
More accustomed to the world of corporate bloodletting, Gates allows himself a fastidious shudder at the memory. At 61 (born on October 28, 1955), the founder of Microsoft remains the world's richest man, whose estimated wealth of about $80bn is a subject of endless fascination to almost everyone apart from him.
Rumpled, bespectacled and unassuming, his sole focus (the odd bridge evening apart) is on eradicating disease and deprivation in countries whose GDPs are frequently dwarfed by his own vast fortune. In the three months that I have followed Gates, speaking to him and his closest advisers, he has crisscrossed the world.
His itinerary has taken him from boardrooms and lecture halls to clinics and laboratories. He has dined with the King of the Zulus, given advice to the president of Ethiopia over a takeaway, met Italian Prime Minister Matteo Renzi in an airport departure lounge and solicited help from France's President François Hollande.
When Gates rattles the can, even cash-strapped heads of state reach for their wallets. Thirteen billion dollars to replenish The Global Fund—to fight AIDS, TB and malaria—was duly pledged, complete with £1.1 billion from Britain, at a conference hosted by Trudeau in Montreal in September.
In October, he spent three days in London for the annual Grand Challenges forum—launched by the Bill & Melinda Gates Foundation to showcase and fund the cutting-edge health and development research at which Britain has always excelled.
The same month, he was with celebrities, ranging from Sir Richard Branson to the hip-hop artiste will.i.am of The Black Eyed Peas, at the Science Museum, giving a talk and soliciting the views of academics. ("He loves a wonky dinner," says one senior aide.)
AN UNRUFFLED CHARMED LIFE?
In an age when democracy wears thin and the world faces a multitude of threats, the largesse of the rich world cannot be taken for granted by the poor or by philanthropists.
Superficially, Gates's charmed life seems unruffled. The centre of his universe is a book-lined study in his Seattle mansion, from where he can watch his wife paddling her kayak over Lake Washington. The Gateses enjoy the usual pursuits of the affluent. "I play tennis, we take vacations, we ski—a lot of fun things," he says.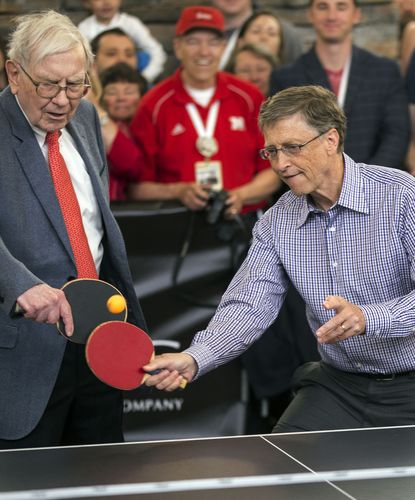 Gates prizes the contentment his long marriage has brought him. The son of a lawyer father and a philanthropist mother, he was a geek entrusted with compiling school timetables on an early computer, before dropping out of Harvard to found his multibillion company.
Melinda, whom he met at a work function, has been his constant partner in philanthropy, working with him to disperse the Gates billions and to persuade titans such as Warren Buffett and Oprah Winfrey to part with large slices of their own wealth.
JOBS: THE TROUBLE WITH BILL...
Gates was apparently not always so generous. The late Steve Jobs, founder of Apple, observed, fairly or not: "The trouble with Bill is that he wants to take a nickel out of every dollar that passes through his hand." Once an accumulator of money, Gates will now give away up to 99 per cent of his fortune; leaving his children, Jennifer, Rory and Phoebe, only relatively modest bequests. "There is no family business," he says. "My kids will make their own careers."
Nonetheless, the Gates brood show signs of following in their parents' footsteps. "My eldest has just finished at Stanford [University]. She is the one who rides horses a bit." (Jennifer Gates is an accomplished show jumper.) "Rory has two more years of high school. He has been in Morocco this summer because he wants to learn more about the country. My youngest has been in Rwanda, teaching in a public school. They have been lucky enough to get a lot of international exposure, and they have gotten really enthused—particularly about Africa."
Once, I asked Melinda if hers was really a fairytale marriage. She replied that no relationship was wholly idyllic and that her husband hated her habit of chewing ice cubes. When I tell Gates that his wife was keen to dispel the myth of the perfect marriage, he looks aghast. "She was? She never told me."
Is he difficult to live with? "Well, there is the question of sorting out the calendar. We have so many things to do, and that is always a challenge," he says. "And I am a night person. If I have a good book, or I am doing something on the computer, I have a tendency to stay up. I never tell Melinda I am tired the next day or she will say it is all my fault, but she can often tell. I will try to be energetic, and she will say, 'You stayed up too late again'."
Gates's timetable is planned for him, in the style of the US president, on a minute-by-minute basis. Long days are carved into five-minute slices, with every meeting and handshake timed to the second. Where possible, he clings to routine.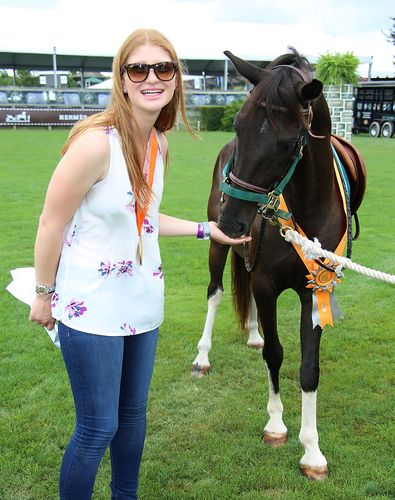 CHEESEBURGERS, DIET COKE AND STRATEGY
Joe Cerrell, a managing director of the Gates Foundation, says the hallmarks of a Gates tour include "hotel rooms full of Diet Coke. And cheeseburgers for lunch, no matter who you are. If you get the lunchtime slot with Bill, you are eating burgers. Someone will always be sent to get bags of McDonald's. I don't think Melinda lets him have them at home."
Informal he may be, but Gates is also an uncompromising boss. "He can be pretty impatient," says Cerrell. "With Bill, you really do have to know your stuff. It is like briefing the smartest guy in the room. He can get very frustrated if he thinks his time has been wasted. He is very funny, too—absolutely not arrogant. But our days are pretty structured."
Late in the summer, Gates set off for South Africa on a mission that he regarded as unusually crucial. His first task was to deliver the Nelson Mandela Lecture in Pretoria in honour of his hero.
In the words of Mark Suzman, the president and chief strategy officer of the Gates Foundation, who travelled with him, "Very few people—and Bill gets to meet just about everybody—truly measure up to expectations. Nelson Mandela was one of those people."
Between public appearances, Gates was feted. At a dinner thrown in his honour by Patrice Motsepe, South Africa's first black billionaire, government ministers paid their respects, Muslim, Coptic and Anglican leaders bestowed their blessings, and the continent's chief rabbi sent a message of goodwill.
The reverential welcome over, Gates visited the laboratory of his long-time adviser, Professor Salim Abdool Karim, who is leading cutting-edge research in HIV infection. There, Gates looked on as PhD students worked on a woman's reproductive organs, which had just been removed in surgery.
Far from being squeamish, Gates was enthralled by what he saw and its potential. "Those young scientists have recreated the exposure and found what makes it more likely that you will get infected."
Karim had set up a private meeting with three girls likely to get infected with HIV. It is hard to imagine the geekish Gates chatting to young women about their sex lives, but the encounter was a high point of his trip.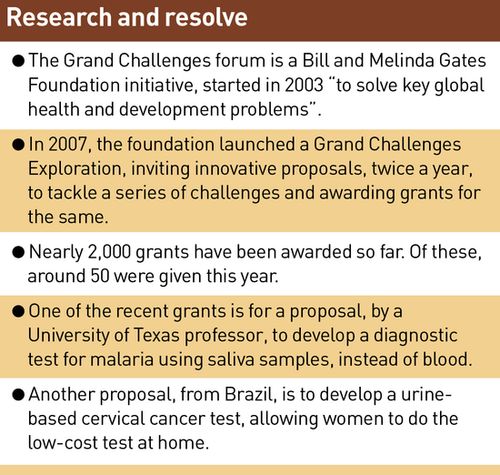 "I talked to them about why two of the three are not taking daily pills that prevent getting HIV. The girls told me they were meeting lots of boys and [having sex], but their ability to talk to their parents about that is pretty limited. One girl said she didn't feel she could explain she was at risk. Another thought that if she took the pills, it would look as if she already had HIV, and she feared the stigma. It was fairly daunting to listen to them."
Was it not heartbreaking to hear girls the same age as his older daughter condemning themselves to illness or early death? He replies as if they had been discussing computer malware. "It's great to get the exposure to practicalities," he says.
Though he does not care to display emotion, he does not lack empathy. As HIV/AIDS expert, Professor Linda-Gail Bekker, says, "You see the father side of him—a generosity of spirit. He makes eye contact with young people. He doesn't suffer fools or people who say something stupid, but adolescents love that."
OPTIMISM OF YOUTH
Perhaps they also detect in Gates the optimism of youth. A believer in perfectibility, he has faith that the world, for all its upheavals, is changing for the better. "There is no Gotcha factor," he admits. "It is about a 30-year time frame for malaria eradication. These things don't happen overnight."
Still, neither terror nor the exodus of refugees, nor warnings of an AIDS explosion, have dented Gates's hopes. "I consider virtually all the trends to be positive. [But] there are three dark clouds that are always worth worrying about." One, a natural pandemic or a terrorist with either a biological or nuclear weapon. Two, artificial intelligence and making sure the technology is used appropriately. Three, the possible breakdown of democracy itself.
"How well does democracy work on getting collective action on top problems? Sometimes you think: 'Wow, this is a pretty chaotic process.' I think it is going to be OK, but I do worry that budgets and laws are so complex that people feel distanced from government—that what they hear is that things aren't going well."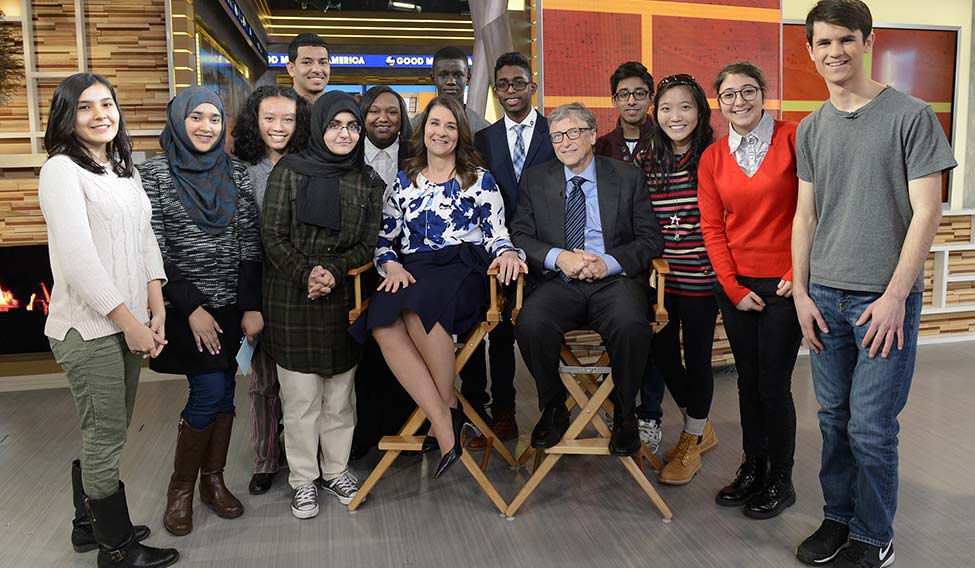 MICROSOFT VERSUS FACEBOOK
If democracy is faltering, vast corporations seem eager to plug the gap. Mark Zuckerberg, founder of Facebook, has pledged $3 billion to cure all disease by the end of the century, while Microsoft has vowed to "solve the problem of cancer". But many fear that unelected corporations hold too much power.
Gates disagrees: "Mark Zuckerberg is a good person. Larry Page [of Google] is a good person. I don't think these companies are malign. Digital stuff is more intimate, but John D. Rockefeller [the oil magnate, philanthropist and wealthiest American of all time] controlled a much larger percentage of the economy, and business transparency in those days was really quite poor."
In Cape Town, Gates addressed an international AIDS conference on a mounting crisis. With drugs beginning to lose their power, infection numbers soaring and funding declining, it looks possible that the AIDS epidemic will again spiral out of control, with grim consequences for the rest of the world. As Gates said, this was "a pivotal moment…. Unless we start to dramatically reduce new infections… we face potentially catastrophic consequences."