Narendra Modi's government is claiming success over the Mudra programme, where banks have been directed to give loans without security to entrepreneurs from underprivileged sections of society. In the last three years the government has disbursed over Rs 4 lakh crore to nine crore beneficiaries, and has claimed that over one crore jobs have been created. The government argues Mudra has created more jobs than the population of many small countries. And, these numbers are being used to counter criticism of jobless growth. Government spokesmen explain that the estimates of job generation made by official and non-official agencies are not taking the Mudra impact into account due to limitations in data gathering.
But, the opposition led by Rahul Gandhi has been harping on the jobless growth scheme, saying that Mudra loans are not enough to generate full-scale, lasting jobs even for unskilled persons. There is also criticism that banks are "filling" target forms and have not actually gone into the utilisation of the loans, especially as the borrowers offer no security. Yet the prime minister and his team are sure that the critical finance from Mudra has helped many an aspiring entrepreneur get his/her feet into business, and saved them from unemployment and penury.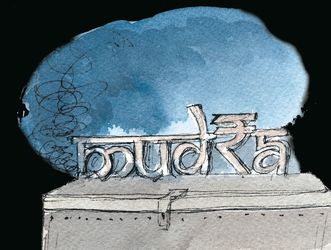 Interestingly, banks have not held big functions to celebrate giving loans to the poor, like what happened during Indira Gandhi's prime ministership from 1980-84. Loan mela was the brainchild of B. Janardhana Poojary, then minister of state for finance. He called public sector banks as elitist and berated bank managers. Such was the forcefulness of Poojary's personality that he could berate bank chairman, and the finance ministers of the day—R. Venkataraman and Pranab Mukherjee—could not prevent the tongue-lashing that Poojary gave. He told banks to organise loan fairs in huge grounds, justifying the expense as awareness creation. Even the Reserve Bank of India, which had serious doubts on whether the loans would generate gainful returns or employment, was not allowed to interfere. Poojary insisted that the poor were more honest in paying their small loans taken without security, than big industries.
Poojary, who has lived politics on his own terms, is going to release his autobiography listing the struggles he endured within the government (mainly in banking) and in the Congress party as the president of Karnataka Pradesh Congress Committee, and as the general secretary of the All India Congress Committee. The book, which will hit the stands ahead of the Karnataka assembly polls, will be an honest account, says Poojary, a strident critic of Chief Minister Siddaramaiah. But, his experiments with banking could hold insights for present day occupants of the finance ministry, and for those in corner offices of public sector banks.
sachi@theweek.in