Even though mats are used in professional wrestling, in the wrestling pits of rural Punjab, sand is the preferred surface. And, now, sand is the surface on which the political wrestling between Chief Minister Amarinder Singh and his ebullient minister Navjot Singh Sidhu is being fought. Sidhu, who joined the Congress just ahead of the Punjab assembly elections last year, has found the weakness in the sand fortress of the chief minister. He is criticising the rampant illegal sand mining in what was the 'land of five rivers', before partition.
Sand has been the gold in riverine India, from Tamil Nadu in the south to Kashmir in the north. And, mining is a portfolio coveted by chief ministers in many states. The recent income tax raids against the chief secretary in Tamil Nadu, as well as seizure of cash during the assembly by-election caused by the death of former Tamil Nadu chief minister J. Jayalalithaa, had focused on the massive corruption indulged in by the mining mafia. The first casualty in the Amarinder Singh cabinet was a minister who had got licences for companies in which his driver was a director.
Sidhu, who was with the BJP, is now minister for local bodies and tourism. But, the going has been tough because strongman Amarinder Singh, aka Captain, finds the cricketer-turned-television-star-turned-politician an irritant. The differences surfaced during the mayor elections to important cities, including Amritsar, which Sidhu had represented in the Lok Sabha for the BJP, and his wife Navjot Kaur Sidhu in the Punjab assembly. Amarinder ignored Sidhu and gave a loyalist minister charge of the elections. Sidhu loyalists boycotted the elections, along with their mentor. Sidhu claimed he had never been invited by the party to campaign and said he goes uninvited only to the Golden Temple—the holiest of holies for Sikhs.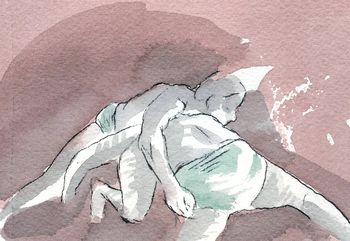 The man who has made millions laugh on his television shows put a frown on the chief minister's face, when he declared that sand smuggling has increased because the government has failed to curb the mafia. That affected Amarinder directly, as the state BJP celebrated Sidhu's internal bombing by saying he had only endorsed what the saffron party had been saying. The Captain's camp saw red. Amarinder Singh called for a review and directed the district deputy commissioners to lead special squads to close illegal sand extraction pits. Sidhu is the winner of this round, as the closure of a large number of sand mines would vindicate his stand. If the squads report normalcy, he can still keep harping on illegal mining. As the Congress in Punjab gears up for the Lok Sabha polls, after the spectacular victories in assembly and local body elections, the internal fight may turn nastier, unless the high command steps in.