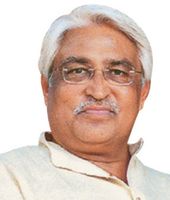 Hi, sugar.
Depending on whom the salutation is addressed to, the response could be anything from a slap to a smile or something warmer. Like... um, no, I was thinking of a simple hug. Apparently, our cells, too, speak this language.
Sugars or glycans form the language that cells use to communicate with each other. These sugars are part of the building blocks that make us. The same sugars exist in bacteria, viruses and immune cells. Though our cells have been speaking to each other forever, the study of sugars—glycosciences—is relatively new.
Says Professor Lokesh Joshi, vice president for research, NUI Galway, Ireland: "It [sugars] is like Velcro, like glue, on every cell that helps us connect to each other. And, if that glue is wrong, the cells do not talk to each other. And, if that glue is wrong in cancer, the cells stick to each other too much, and it becomes a tumour. The way cells become tumorous or the way they metastasise is the way they connect with each other."
Fascinating, isn't it? To think that countless conversations are going on inside your body right now. Our cells are shaking hands, giving each other the black eye, going out for dates, shooting the breeze... wow! And, tumours happen when bad apples hang out too long with each other. Natural.
We have always tried to make THE WEEK's annual issue on best hospitals readable, informative and fact-based. Glycosciences is just one of the many new areas we are touching upon in this issue. I assure you that there is much more in there to make your week information-packed. For example, I recommend the highly readable story on 200 years of the stethoscope. As always, the cover story is backed with THE WEEK-Nielsen survey on best hospitals in the country.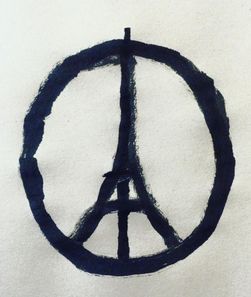 The hospitals package is not restricted to urban areas. We have taken a thorough look at how the Union government's budget cuts in the health sector have affected the vulnerable section of the population. Patients suffering from HIV and TB have been the worst affected. I have mentioned in this space earlier that I inherited my first name from my maternal grandfather, a doctor who worked extensively in rural hospitals. Hence, my support for a more robust rural health care programme.
My biggest struggle this week was to choose between Paris and health care to put on cover. Though we are running the best hospitals survey on cover, Paris forms a sizeable part of this issue. R. Prasannan, our chief of bureau in Delhi, is in Paris reporting from Ground Zero. This attack will have far-reaching consequences, no doubt. Internal security in the US can be divided into pre- and post-9/11. In the same way, 13/11 will be a security marker for France.
One of the most positive moments for me in the aftermath of the Paris coverage was seeing Jean Jullien's Peace for Paris image. I was amazed that something so simple and so positive could come out of such mindless violence. Jullien says about the sketch: "It came from a place of hope. A positive place. And if that's how it is remembered, I'm fine with that." Thank you, Jean.
Philip Mathew