"They were armed with cricket stumps, bamboo staves and knives. Before we could gather ourselves, they pounced. They had come to kill" - Avinash Solanki, one of the injured
October 20, 2011. Amboli Kitchen and Bar, downtown Andheri. The restaurant's young clientèle was enjoying a regular evening out. Keenan Santos, Avinash Solanki, and brothers Rueben and Benjamin Fernandez were almost regulars there. The lads were accompanied by three women friends—Mehvish Shaikh, Priyanka Fernandes and Shobhita Singh.
"The night was young and we watched the India-England cricket match on the eatery's giant screen and then enjoyed our dinner together," said Solanki. "It was like any other day. After dinner, Keenan, Rueben, Benjamin and I walked to the paan shop, a few yards away from the eatery's main entrance."
It was then that a group of armed men attacked the boys. Keenan and Rueben were stabbed, and eventually died. During the attack, bystanders refused to help the boys. "Only one of the waiters came out in our aid," Solanki said. "He risked his life after we raised a hue and cry."
It later came out that the boys were attacked for defending their lady friends. The revelation prompted widespread anger countrywide. When Solanki went to court, the families of Reuben and Keenan united and backed him. On May 5, special women's court judge Vrushali Joshi gave the life sentence to the four prime accused—Jitendra Rana, Sunil Bodh, Satish Dulhaj and Dipak Tival. All four hail from lower middle-class families and Rana used to run a barber shop near the eatery.
The verdict has given some closure to Solanki and the families. "After the incident, my life had come to a virtual standstill," said Solanki. "I was shaken immeasurably and lost interest in almost everything. I could not accept what had befallen me and it stung me all the while that I had to lose two close friends and was losing my life to boot." Benjamin, too, had a tough time coping with his brother's death. "God punishes the guilty and He always does," said Benjamin. "The verdict is God's own way of delivering what was due."
Though Solanki has put the past behind him and now runs an export-import business, some images refuse to go away. He chokes up when he remembers how he stuffed back Keenan's intestines which had spilled out through a cut. "I pushed it all back and ensured he was rushed to Kokilaben Dhirubhai Ambani Hospital, where he died later," he said.
As the main complainant, Solanki was constantly in touch with the Mumbai Police and played a key role in helping them bag the culprits. "Dnyanesh Devade, the investigation officer, did a commendable job. Without him the case would not have been taken to its logical end," said Solanki.
On that fateful night, Mehvish had come running to the boys saying four guys had tried to molest her, after catcalling her. The other two girls, too, had suffered the same. "We accosted the foursome and I slapped Rana for misbehaving," Solanki said. "They were taken aback, as they thought the women were on their own. They walked off, but shouted, 'Jaan se maar dalunga [We'll kill you]'. We thought it was all over and the guys would not come back."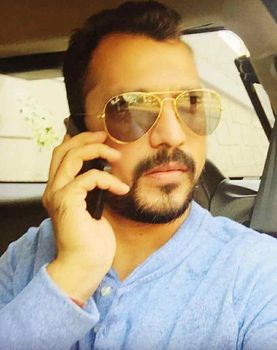 The foursome returned with around 15 of their friends and set on the boys. "They were armed with cricket stumps, bamboo staves and knives," said Solanki. "Before we could gather ourselves, they pounced on us. They had come to kill. They pushed Keenan and Rueben to the ground and thrashed them. Benjamin and I tried to intervene and cried out for help. We tried calling the police helpline number, but the line was continuously engaged. We tried to fight back. I picked up shards of glass from the ground and threw it at them. But, we were outnumbered."
Although people gathered around, nobody came forward to help the girls and the beleaguered boys.
"A dastardly case of this magnitude should ideally have been fast-tracked. It should not have taken so long for the law of land to take its course," said Valerian Santos, Keenan's father. Ujjwal Nikam, the prosecution lawyer, said, "The accused got what they deserved. The verdict is apposite and will deter criminally motivated behaviour vis-a-vis women in society."
Valerian said the family's fight for justice had been an uphill struggle all this while. "But I should thank the Mumbai Police and its capable officers who ensured the thugs were brought to book, investigated for their crime and convicted," he said. Also, the prosecution argued strongly demanding stringent and exemplary punishment for the accused."