Hasnain Varekar was an easy-going man who displayed a "burst of sincerity" in whatever he did. Ask anyone in Kasar Vadavali, a tiny pocket tucked away in a corner of Thane's Ghodbunder Road, and this is what they would tell you about Varekar, who everyone says turned a monster on the morning of February 28. He allegedly slit the throats of 14 members of his family, including his parents, wife and two daughters, and hanged himself.
The murders came as a shock to the residents of Kasar Vadavali, where the Varekars have lived for several generations. Hasnain was considered to be a shy and docile person who never got into any trouble. "Hasnain had never picked a fight with anyone which is why it is difficult for us to stomach the reality," his uncle Rizwan Varekar told THE WEEK, as other members of the family sat huddled in the little courtyard of the white and purple two-storey building where Hasnain lived with his parents, wife, children and an unmarried sister.
An only brother to four sisters, Hasnain regularly threw lunch and dinner parties for his sisters and their families. On February 27, he invited his sisters and their children to dinner, but asked his brothers-in-law to come only the next day. According to the police, the family had dinner at 1:30am, after which everyone retired for the night. At around 2am, Hasnain, armed with a butcher's knife, first went to the room where his daughters, one aged six and the other just three months old, slept and slit their throats. In the next 40 minutes, he went about slitting the throats of seven adults and six children. However, his youngest sister, Subiya, survived—she managed to lock herself in a room and alert the neighbours. She was rescued and rushed to Titan Hospital. Before passing out, Subiya told the neighbours that Hasnain had attacked the family.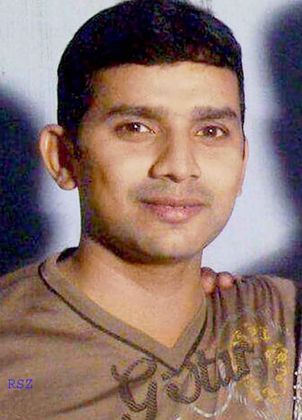 Later, in her statement to the police, Subiya said she woke up to find Hasnain standing next to the bed she shared with their sister Maria. Hasnain cut Maria's throat before he attacked Subiya. All the while, he kept saying in a clear but subdued voice that "he would kill everyone and spare none, and now the time has arrived". Inspector Govind Gambhire of Kasar Vadavali police station said Subiya's statement would play a critical role in 'deconstructing' the crime.
In a massive outpouring of collective grief, local people gathered outside the Hasnain household as the bodies were carried through dusty lanes for the last rites. "We are more than grief-stricken. We cannot understand why Hasnain did it," said Zyed Varekar, a relative.
Hasnain's friends also were not aware of his darker side. "I grew up with him here. He was nice to all, particularly children," said Nazi Mallak, a childhood friend of Hasnain. "He was happy with work and spent long hours on his laptop."
The family has ruled out property dispute as the reason for the crime. "We do not own any property. So from where does the property angle come in?" asked Rizwan, who runs a small kirana shop in the locality.
Hasnain had his early schooling at Anjuman Kahirul Islam Urdu High School. He then went to RH Ideal High School and Junior College in Thane, where he studied commerce. He did his MCom at NKT College. Neighbours described Hasnain as an "above average" student. "He was qualified and was working as accounts manager with a chartered accountant in Turbhe on a good salary," said his cousin Kaif Varekar. Kaif met Hasnain on the evening of February 27. Though Hasnain looked a little lost, there was no sign that he was planning something sinister, said Kaif.
The police are trying to ascertain if Hasnain suffered from any aggressive psychopathic tendencies or hallucinations and if he was laid off recently. They wonder whether his family had noticed that, beneath his quiet self, there lurked a disturbed or delusional mind. The investigators say Hasnain was possibly addicted to the "virtual ways of life" and that he had "disagreements" with his parents on certain familial issues and was given to mood swings. The police are going through his laptop and mobile phone.
"His Facebook posts reflect his frustration with the existing order of things," said Dr Sanjay Kumawat, visiting psychiatrist at Hiranandani Hospital. "The early signs of a creeping mental illness perhaps went unnoticed by the family. As a result, you have a parallel belief system. Individuals with paranoid schizophrenia develop a skewed personality and a resultant disconnect with the real physical world, which might have been the case with Hasnain."
Hasnain had tried something similar four years ago. He poisoned his parents, but the family chose not to report it. According to psychiatrists, the perpetrators of such crimes are often altruists, but in a twisted way. There is also an element of sacrifice involved. "Perhaps, Hasnain found himself neck-deep in a bad, mad world he was struggling to make sense of. And at the same time he might have harboured an 'overvalued idea' of a better heavenly abode," said psychiatrist Harish Shetty. "It leads to conviction and then to delusion, which is sustained by an overall unease with the globalised world and existing conditions. And, under spells of such altruistic delusions people end up killing near and dear ones."